Bacardi Fair 2008
Posted on Dec 5th, 2008 by
Gwenn
• Updated on Sep 7th, 2009
Due to "financial" issues, Bacardi is canceling the Bacardi Fair for 2009. We will keep you posted of any future changes.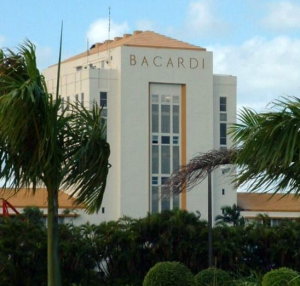 Every year the Bacardi Corporation in Catano holds a free Artisan Craft Fair that helps raise money for local charities. This fair is loaded with local artisans, craftsman and women, loads of stuff to eat and drink, and live music throughout the day.
Bacardi sets up big tents that are filled with all sorts of things for you to buy as souvenirs or gifts. This year, they say there will be over 460 tables. It is a great day. This fair is very popular with both locals and tourists, so expect crowds.
Bring an umbrella and wear sneakers or other flat shoes. The fair is on the lawn at the Bacardi plant, so high heels will be difficult. Also, it can be muddy if it has recently rained. If you want to stay for the music, bring a chair (since chairs are not provided).
There are a couple of changes from previous years. First, the fair will only be held one day – on the second Sunday in December. In the past it was held on the first and second Sundays. The other change is that you do not need tickets. You can just walk right in.
Admission to the fair is free. No tickets needed.
The fair will be held one day only, on December 14, 2008 from 8:30am until 5:00pm.
I would allow at least a good half-day to enjoy the fair.
Call 787-788-8400 for more info.
You can refer to our article about the 2007 Bacardi Fair for a little more information.
Directions from San Juan – By car, get out of San Juan, go on Rt 18 until Highway 22 W, get off at the exit for Catano / Road 165. There is a little brown Bacardi sign. Take Road 165 until km 2.6 – follow the brown Bacardi signs. The Bacardi factory is visible on the right side just before the exit. You can also turn right at the light at Int 888 (it is in an industrial park area).
From Old San Juan – Take the ferry from Pier 2 to Catano. When you arrive in Catano, go to the right for a taxi to the factory for about $3.00 per person each way. The ferry is free through the end of 2008.