Enjoy Music, Food & Local Crafts at the Annual Bacardi Fair
Posted on Nov 30th, 2007 by
Gwenn
• Updated on Sep 7th, 2009
Due to "financial" issues, Bacardi is canceling the Bacardi Fair for 2009. We will keep you posted of any future changes.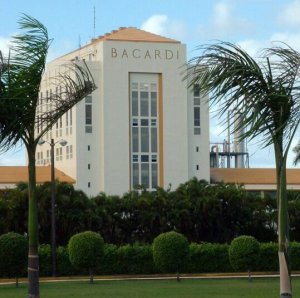 If you are in the Puerto Rico these next two weekends and want to have some fun, make a point to get to the Barcardi Fair (or, in Spanish, La Feria Bacardi). This fair happens once a year – always the first 2 Sundays of December. This year, it is scheduled for December 2 and December 9, 2007.
This year marks the 32nd celebration of this free annual event, held on the grounds of the Barcardi distillery in Catano. Bacardi holds this cultural fair so that local artisans (more than 250 tables set up in 3 huge tents) can have a place to show and sell their wares. You can see almost lost Puerto Rican arts – such as lace making and wood carving – or taste local candies. There will also be live local music going on all day. This is a great family event. There are various stands selling food, drinks and lots of other things. Proceeds from this event goes to help various charities on the island.
This is an extremely popular event here on the island, and it can get quite crowded. To help control the crowds, Barcardi will be requiring tickets for all attendees between the ages of 12 – 64. Tickets are free, and are limited to 10,000 tickets for each day of the fair. From what we've been able to find out you'll need to obtain your tickets before you go to the fair. Tickets are available at island Burger Kings, or you can request them online. Tickets requested online must be picked up midweek at the Rum Factory. You are limited to 2 tickets per person.
If you're planning on taking a Rum Factory tour on one of these Sundays, you're out of luck. Bacardi will not be conducting their factory tours during the Fair.
There's no organized parking for this event. You'll need to find a place to park on the street around Bacardi. Be advised that some local kids will "charge" you a couple of bucks to park on the street (supposedly with the intent of "watching" your car for you).
Call 787-788-1500 ext. 5229 for more info.
Check this website for more info (all in Spanish).
Directions from San Juan – By car, get out of San Juan, go on Rt 18 until Highway 22 W, get off at the exit for Catano / Road 165. There is a little brown Bacardi sign. Take Road 165 until km 2.6 – follow the brown Bacardi signs. The Bacardi factory is visible on the right side just before the exit. You can also turn right at the light at Int 888 (it is in an industrial park area).
From Old San Juan РTake the ferry from Pier 2 to Catano, for $0.50 pp, each way. When you arrive in Cata̱o, go to the right for a taxi to the factory for about $3.00 pp each way.