El Yunque Rules Change for July Weekends
Posted on Jun 30th, 2010 by
Gwenn
• Updated on May 23rd, 2012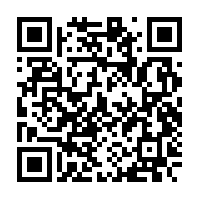 This will be in effect in July 2012 again starting July 13-15th and also the 27-29th weekends.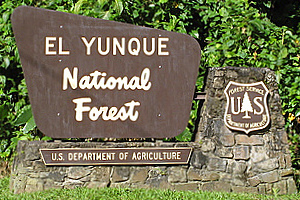 In the summertime (and especially in July), many locals and visitors flock to El Yunque National Forest to get away from the heat and enjoy the cool refreshment of the rain forest. Over the last few years, during July holidays and weekends, Road 191 North has become a zoo, overflowing with people and cars. Believe me when I say that this has a huge impact in reducing the enjoyment factor of the peaceful rain forest experience.
During July 2010, on certain weekends and holidays, the National Forest Department is going to be changing forest access a bit to help limit the congestion. This new procedure will be called Traffic Control Operations.
My advice is to avoid El Yunque National Forest on the weekends and/or get there early — the forest opens at 7:30am daily.
When is this in Effect?
July 13, 14, 15th, 2012
July 27, 28, 29th, 2012
The New Rules
There are a limited number of legal parking spaces on Road 191 North. On these dates, once all these spaces are filled, Traffic Control Operations will be activated and the Police will be closing Road 191 North at KM 7.9 (just below La Coca Falls). As people leave the forest and parking spaces become available, they will allow new cars into the forest.
There will be electronic signs posted on Route 3 and on Road 191 (before you get to the National Forest) to alert you to the current parking situation.
Other Options
If you want to avoid the congested area of Road 191 North, there are some other options for getting a rain forest experience. Just realize that the whole area in El Yunque, especially in areas that have rivers and waterfalls, will be crowded on weekends in July.
You can locate El Yunque National Forest our Interactive Island Map