Save Some Money: Puerto Rico Entertainment Book
Posted on Oct 15th, 2008 by
Gwenn
• Updated on Feb 7th, 2012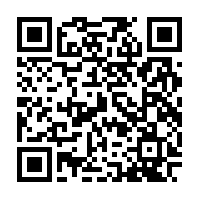 OK, I'll admit up front that this article is not about a "Day Trip". But I am always looking for ways to save some money, especially on vacation, and I thought that I would share this with our readers.
Entertainment Publications, Inc. makes a San Juan edition of their famous Entertainment Book, which is filled with 50% discount coupons for restaurants and attractions across Puerto Rico.
Personally, I find many restaurants on the island to be a little "pricey", but I really do enjoy going out for a meal. So, we always buy an Entertainment Book and then we are able to enjoy many meals out, and save some money at the same time. The way we figure, if we use 2 or 3 coupons we've covered the cost of the book and then the rest is just savings!
They only publish one book for Puerto Rico, it is called the San Juan edition, but it includes restaurant, stores and entertainment places all around the island. The coupons and offers in this book are valid from September until October 1 the next year (at which point the next year's edition will be available).
What is an Entertainment Book?
If you're not familiar with the Entertainment Books, here's a brief primer. The book contains discount coupons for all kinds of restaurants, shopping, activities and services. Most of the discounts are buy one, get one discounts, for example, buy one meal, and get a second one of lesser or equal value for free. Most of the coupons are the tear-out variety. The coupons for the more expensive restaurants come in the form of a plastic card that you use when you pay your bill. The books usually have a number of sections, broken down by the the type of establishment. I'll go through each of those below.
Fine Dining
The first section contains the more "fancy" restaurants. These restaurants usually offer buy one meal and get one free (up to a certain dollar limit) discounts. There is a sample menu for each restaurant (with prices) so you can decide if the menu looks good before you go. You need to present your registered "Entertainment Book card" when you go to pay for your meal, and they'll apply the discount to your check.
Casual & Family Dining
The second section is for casual and family dining restaurants. There are tear out coupons for these places, and their offers are usually buy one get one free (again, up to a limit). In this section, you'll find some less expensive but still nice restaurants There are over 40 restaurants in this section.
Fast Food & Carryout
The third section is for fast food and carryout, like Baskin Robins, Burger King and Sbarro. Usually buy one get one free. There are over 60 eateries in this section.
Entertainment & Sports
The fourth section contains the Sports and Entertainment coupons. Night clubs, bowling, skating rinks, Chuck E Cheese, movie tickets, and even banana boat rides. Many of these activities were mentioned in our things to do with kids article. There is usually one for Buy 1 get 1 golf at local resorts, which is a $150 value!
Travel & Hotels
The fifth section contains coupons for world wide travel – hotel discounts and car rental coupons that can be used everywhere. We just recently used a coupon from our Puerto Rico Entertainment Book for a car rental in Florida!
Hotels.com and Orbitz – hotel and travel discounts
Avis, Budget, Enterprise, Alamo, National, Hertz – car rental discounts good both here in Puerto Rico and in the States.

Shopping & Services
The final 2 sections contain store coupons for shopping (Places like Sears, Home Depot, Bakers Shoes, etc.) and services (spas, cyber-cafes, etc.) in Puerto Rico, which typically offer a percentage discount off of your purchase.
How Can I Get One of These?
An Entertainment Book usually retails for $45, sometimes they offer free shipping, and usually as the year progresses they offer a discount rate. We've provided a link here if you are interested in looking at a sample and buying a copy of the book. And, in case you're wondering … yes … if you buy an Entertainment Book through this link we get a little something. So come on and share the love!