Anyone Up Fore Golf?
Posted on Jul 1st, 2008 by
Gwenn
• Updated on Aug 11th, 2012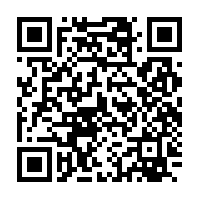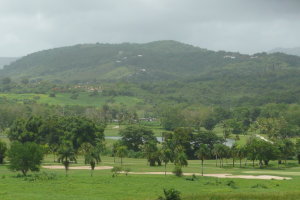 Everyone comes to Puerto Rico for a different reason. If you are an avid golfer, Puerto Rico's 23 golf courses might be reason enough! If you can't decide which ones to go to, watch out, there are more courses are in the works.
There are courses for all types of players, from beginner to the best of the best. Even the Pros come here to play every year at the PGA Puerto Rican Open at the Trump International Golf Club at Coco Beach.
Personally, I do not golf, but I have visited these courses, and the views from some of these greens are fantastic – the sun, breeze, palm trees, the blue ocean and light sand meeting the green of the course. I can see the appeal of spending a few hours out there!
Many of the courses in Puerto Rico have been designed by golf legends or illustrious designers. For example, Robert Trent Jones Jr. designed the Bahia Beach courses, Tom Fazio designed the course at Rio Mar, Tom Kite designed the four 9-hole courses at Coco Beach in Rio Grande … just to name a few.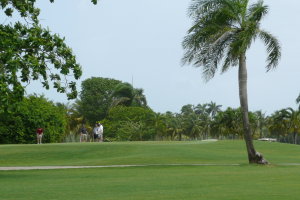 As everyone knows, golf is not an inexpensive sport. You will notice the greens fees here vary greatly. Some courses are very affordable at about $65, while others can be $225 and up.
Here are some hints to help you save some money: high season is more expensive than low season, and morning tee times are more expensive than afternoon tee times. Also ,having the "resort" amenities on site (you know — things like saunas, massages, or a gourmet meal) will raise the price of the greens fees. Guests staying at the resorts and local residents usually get reduced rates.
There are two types of courses here in Puerto Rico: Resort courses (owned by, or associated with, a resort) and Independent courses (not associated with a resort).
Independent Courses
In general, the golf courses that are not part of a resort offer fewer amenities, but they cost less and are used by more local golfers. Courses close to us in this category are: Berwind Country Club and Bahia Beach, both in Rio Grande. Others that are a longer drive away are Rio Bayamon Golf Course in Bayamon and the Caguas Real Golf Club in Caguas.
Resort Courses
Courses linked to a resort hotel will pamper their golfers with well-stocked pro shops and nicer clubhouses. They will have upscale restaurants and other luxury resort amenities like spas. North-eastern Puerto Rico has the highest concentration of resort courses: Coco Beach Golf & Country Club, Wyndham Rio Mar Beach Resort & Golf Club, El Conquistador Resort & Golden Door Spa, and Palmas del Mar Resort.
So Where to Go?
One thing to note is that you must make advance reservations for tee times.
The prices may not be up to date, but they this is information we could find when we were writing this article. You can find out current fees and make reservations by either calling the courses directly or using Caribe Golf, a free reservation service.
Here are the courses close to Coqui's Hideaway, starting from closest (10 minutess down the hill) to furthest (about a one hour drive).
Rio Grande
Trump International Golf Club at Coco Beach

This is the course used by the PGA Tour, designed by Tom Kite.
Location: Road 955, Rio Grande
Phone:787-657-2000 ext 107
Website: www.trumpgolfclubpuertorico.com
Hours: Monday – Sunday 7:00am – 6:00pm
Cost: 18 holes- Starting at $145/$160 for non-residents, Club rentals $50
Holes: 2 different 18 hole courses
Amenities: Clubhouse with Pro Shop has indoor putting range/sand traps to test equipment and practice. Also restaurant and some Spa-like amenities.

The Wyndham Rio Mar Beach Resort, Country Club and Ocean Villas

Location: 6000 Rio Mar Boulevard, Rio Grande 00745
Phone: 787-888-6000 or 787-888-7060
Website: http://www.wyndhamriomar.com
Hours: 6:00am – 5:30pm
Cost: 9 holes – $115, 18 holes $180 in high season, reduced rate in low season and for hotel guests. Club rental $55. See http://www.wyndhamriomar.com/golf/golf_fees.html for most recent price info
Holes: 2 different 18 hole courses, the Ocean Course and the River Course
Amenities: Clubhouse with Pro shop and practice ranges. Also restaurant and Spa.

Berwind Country Club

Location: Road 187, km 4.7, Rio Grande 00745
Phone: (787) 876-5380
Cost: See http://www.berwindcountryclub.net/Current-Playing-Rates.html for most current rates. Very reasonably priced.
Holes: 9-18
Amenities: There are few amenities for non-club members. However, there is a golf pro available for help.

Bahia Beach Resort

Location: Road 187, km 4.2 Rio Grande
Phone: 787-224-4292
Cost: see http://www.bahiabeachpuertorico.com/golf/rates-lessons/ for current rates.
Hours: 7:00am – dusk
Holes: 18
Amenities: Clubhouse/restaurant/bar/golf shop
Fajardo
El Conquistador Resort and Golden Door Spa

Location: 1000 El Conquistador Ave., Fajardo
Phone: (787) 863-6784
Holes: 9-18
Cost: 18 holes – $200, club rental $45-60
Amenities: Clubhouse/restaurant/bar/golf shop, practice range
Humacao
Palmas del Mar Country Club

Location: Highway 3, km 86.4, Humacao
Phone: (787) 285-2255
Hours: 7:00am – 6:00pm
Web Site: http://www.palmasdelmar.com
Cost: 9/18 holes $80-100 club rentals $40
Holes: 2 different 18 hole courses – The Palm Course and the Flamboyan Course
Bayamon
Rio Bayamon Golf Course

Location: Carr. 177, Bayamon
Phone: 787-740-1419
Hours: Tuesday – Saturday from 6:00am-10:00pm, Sunday from 6:00am – 8:00pm
Cost: 9 holes $30-45, Club rentals $15 http://www.municipiodebayamon.com/rio-bayamon-golf-course/horario-y-costos/
Holes: 9
http://www.municipiodebayamon.com/recreacionydeportes/campo-de-golf/
There is also a driving range in Bayamon, just off of RT 2
bucket of 60 balls cost $5
Guaynabo
Fort Buchanan Golf Course

This course is open only to military personnel with ID.
Location: Building 171, Ft. Buchanan, Guaynabo, 00965
Phone: (809) 707-3852
Holes: 9
Use this map to locate places mentioned in this article. You can click on a placemark to view the GPS coordinates for that place.