What is the Taxi Zone for My Hotel?
Posted on Jul 31st, 2008 by
Ray
• Updated on Mar 6th, 2015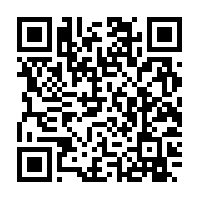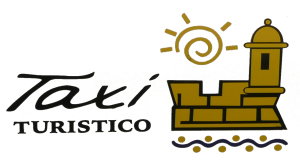 Getting around in the greater San Juan area is easy by taxi. The Puerto Rico Tourism Company has defined five tourism zones that encompass the areas around the SJU airport, Isla Verde, Condado, Miramar, Old San Juan, and the cruise ship piers. Taxi fares within and between these tourism zones are fixed and posted. Outside of the tourism zones you will be charged the amount on the meter.
The tourism zones are defined as follows
Zone 1 – Luis Munoz Marin (SJU) Airport
Zone 2 – Hotels in the Isla Verde Area
Zone 3 – Hotels in the Condado and Miramar Areas
Zone 4 – Hotels & Piers in Old San Juan, Puerta de Tierra, Pan AM Pier, & Miramar
Zone 5 – Convention Center & the Luis Rivas Dominichi Airport in Isla Grande
In order to figure out how much your taxi ride will cost, you need to know the zone where you're catching the taxi and the zone of your destination. Once you know what zones you're traveling between, you just look that up on the price list and … BINGO! … you know the cost. For example, let's assume that you want to travel from Zone 2 to Zone 4. A quick glance at the taxi rate chart and you know that the cost will be $19.00 (+ gas surcharge and a charge for luggage).
By now I bet you're wondering How do I know what zone my hotel is in? That's where the following list comes in handy. We've listed the major hotels in each zone. Just use that information, along with the taxi rate chart and it's easy as pie.
Zone 1 – Hotels at the SJU Airport
Best Western Airport Hotel
Zone 2 – Hotels in the Isla Verde Area
Courtyard by Marriott Isla Verde Beach Resort
El San Juan Hotel & Casino
Embassy Suites Hotel & Casino
ESJ Towers
Hampton Inn & Suites
Holiday Inn San Juan
Howard Johnson
InterContinental San Juan Resort & Casino
Ritz-Carlton San Juan Hotel & Casino
Water Club
Zone 3 – Hotels in the Condado & Miramar Areas
Best Western Pierre Hotel
Comfort Inn San Juan
Condado Plaza Hotel & Casino
Holiday Inn Express
La Concha
Numero 1 on the Beach
Radisson Ambassador Plaza Hotel & Casino
San Juan Beach Hotel
San Juan Marriott Resort & Stellaris Casino
Zone 4 – Hotels in the Old San Juan Area
Caribe Hilton Hotel
Chateau Cervantes
Da House Hotel
El Convento Hotel
Hotel Milano
Howard Johnson Plaza de Armas
SJ Suites
Sheraton Old San Juan
You can locate many of these hotels on our Interactive Island Map