Fun for the Whole Family at Playa Sardinera
Post Maria- Beach area is open.
The town of Hatillo is known for a few tourist attractions, but I think that the beach Playa Sardinera and the adjacent Punta Maracayo should be at the top of that list. We finally (after 13 years of living in Puerto Rico) took the time to check out this beach and … wow! This beautiful beach was such a surprise to me. Besides being pretty, it has some facilities, and it is a protected cove, which keeps the water calm so that people can enjoy the beach year-round.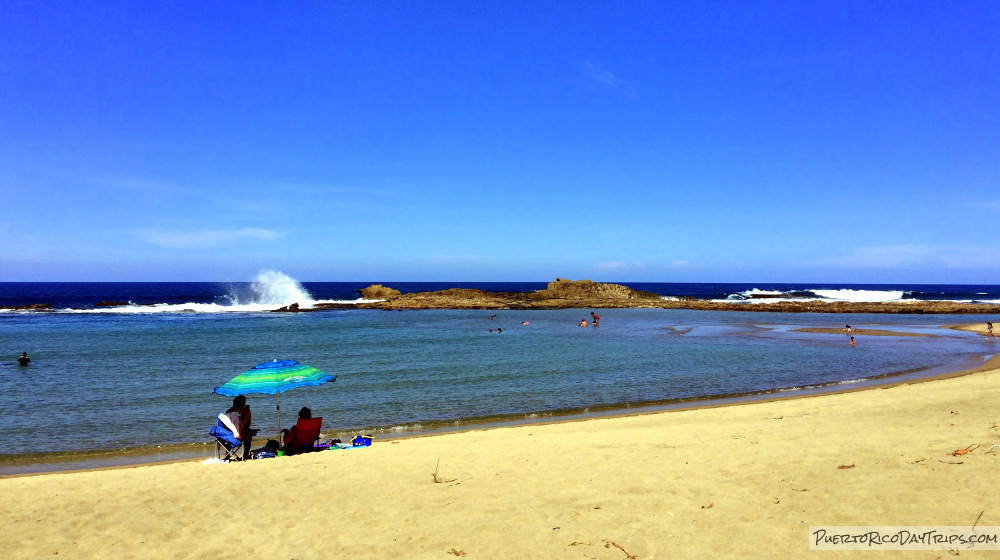 We stopped by one afternoon to check it out, and to have our lunch. They have covered (and open) picnic pavilions that anyone can just sit down and use. And if you didn't bring you own food/drinks, there is a restaurant/bar right there (and restroom for its patrons).
The beach itself has nice sand, and it has a natural wall along the north coast blocking the waves, so it makes a lovely calm pool. I even saw some people snorkeling along the edge … I bet there were some fish to see … we didn't have our gear, so we weren't able to check it out first-hand.
Some people were walking on the rocks, and some were fishing from them. Going up on top of the rocks is a bit risking since once in a while a large wave would come up and over the rocks (in areas). It made for nice photos. The waves get bigger in winter and during storms, so be careful if you go.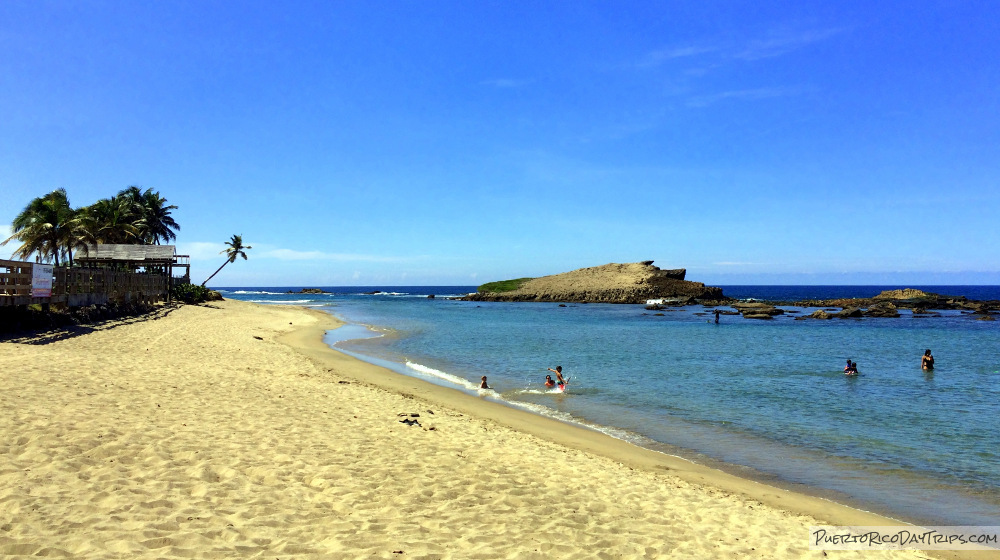 We walked westward on the beach, and found a load of sea glass and beautiful small rocks, almost all tumbled perfectly. Then, behind the bar, on the far corner of the street, there is the playground. This area also had some covered picnic pavilions and a basketball court. The playground had a bunch of fun animal-shaped equipment that kids can play on and in. Some were "slides", but they didn't slide well for me! But they were fun to try to crawl up nonetheless.
Really, it was an all-around a great beach experience!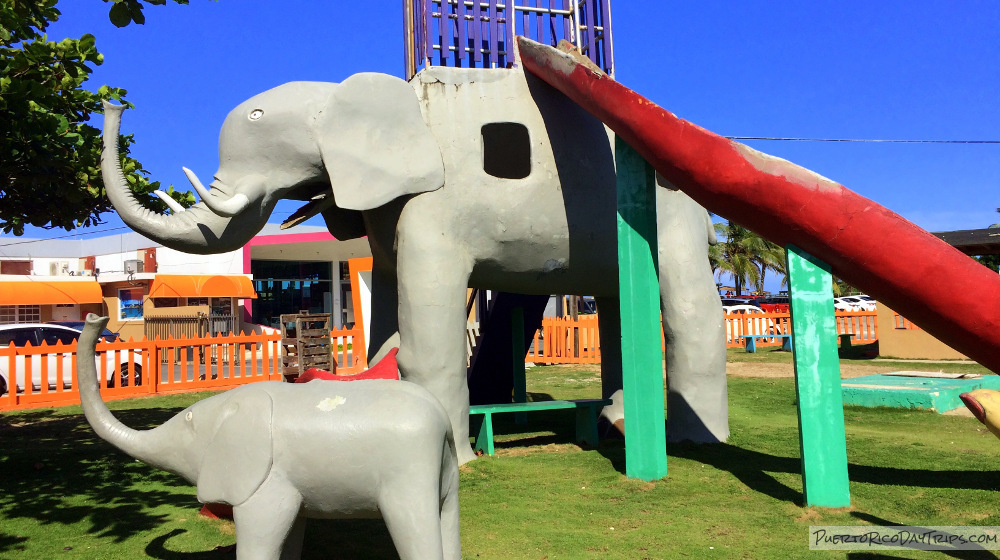 We went on a Sunday, and the large grass parking lot at Punta Maracayo was roped off, but there was a guard who opened it for anyone asking to go to the beach. If you go and there is no guard, you can park at the end of the next street east at the Playa Sardinera area. It wasn't as large of a parking area, and it was packed sand/earth.
Extra credit hint – If you are more of a "river person", just down the road is Parque del Norte and the Paseo del Rio. There is a small road just at the Hatillo "fish" just after west of Parque del Notre fence. Here you will also find picnic pavilions, a shower, and some benches along river to watch the kids while they play. There is a tree with steps to climb to jump out of, and some rope swings. But for me, the end of a river (and it was brown after the rain) increases the chance that it is contaminated with something. I will stick to the ocean!
Details
The beach is free but there may be a fee for parking if it is busy. Sometimes up to $5 on weekends, sometimes only a few bucks, sometimes no fee.
Playa Sardinera is located on Route 2 at KM 84.6 in Hatillo.
Use this map to locate places mentioned in this article. You can click on a placemark to view the GPS coordinates for that place.
PuertoRicoDayTrips.com assumes no responsibility regarding your safety when participating in the activities described in this article. Please use common sense! If your mother or that little voice in your head tells you that you are about to do something stupid … then don't do it!