Take a Day Trip to St. Thomas USVI
Update Nov. 30th, 2017- Post Maria-The boat was damaged in the hurricanes. They are not making any trips for a while. Check their Facebook page for any new info.
Puerto Rico is so chock-full of wonderful history, beaches, shopping, and things to do that you can easily fill up many days of many vacations. Sometimes, it is fun to get off of "the rock" and see what other nearby islands have to offer.
The US Virgin Islands are our closest neighbors, easy to get to, and don't require a passport (when traveling from Puerto Rico). St. Thomas USVI is about 40 miles east of Fajardo (you can see it a clear day), so it is a do-able day trip either by air or by sea.
We had been to St. Thomas a few times before on cruise stops, so we had an idea what to do and expect while there. St. Thomas has so much to offer, it would be hard to be bored. And they have Duty Free shopping! What is not to like? So Ray swallowed a couple Dramamine, took a deep breath, and we hopped on a boat to spend the day on St. Thomas.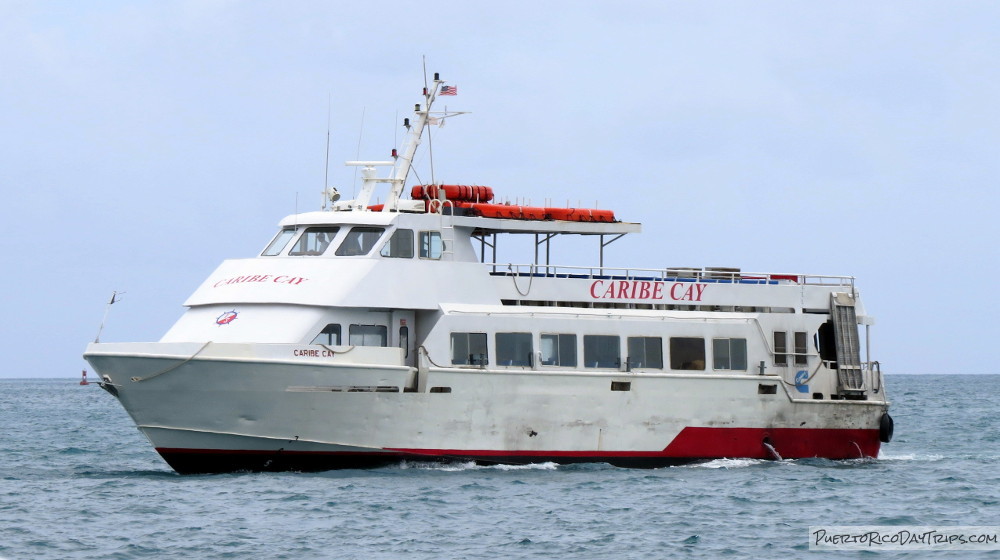 The Caribe Cay Ferry
We first heard about this "ferry" years ago when some guests staying at our rental mentioned they were taking it to St. Thomas for the day. They were from the mid-west, and they figured they would probably never make it back to the Caribbean, so they wanted to see another island while here. When they got back, they told us about the great time that they had. But when we went to check it out, the ferry had stopped running. Darn!
Fast-forward a couple years, and Transportation Services of St. John has started running trips between Puerto Rico and St. Thomas with the Caribe Cay again. They go over to St. Thomas usually one Saturday per month, but occasionally make a special trip depending on the local festival schedule.
The Caribe Cay Ferry departs from the ferry terminal in Fajardo. Boarding begins at 7am, and they leave by 7:30am. The trip to St. Thomas takes about 2-2½ hours. It is a little rougher (and takes a little more time) on the way going to St. Thomas than coming back to Puerto Rico.
The boat holds a little over 150 people. The downstairs cabin is enclosed and has air conditioning. There is an outside seating area upstairs. The crew was very good, and they have live music in the inside cabin, which was nice, but LOUD! You will not catch up on any sleep on this trip (bring ear plugs if you want). They also offer snacks and beverages for sale on the boat.
The boat docks in St. Thomas right in downtown Charlotte Amalie, on Veterans Drive. They start boarding to leave St. Thomas around 4pm, and leave by 5pm. It needs to be noted that they leave on time, or even a little earlier.
Once back in Puerto Rico, you need to go through US Customs (bring a government-issued photo ID) to declare any purchases you made in St. Thomas. The Customs inspection was all very organized, and was right at the ferry terminal as you got off of the boat.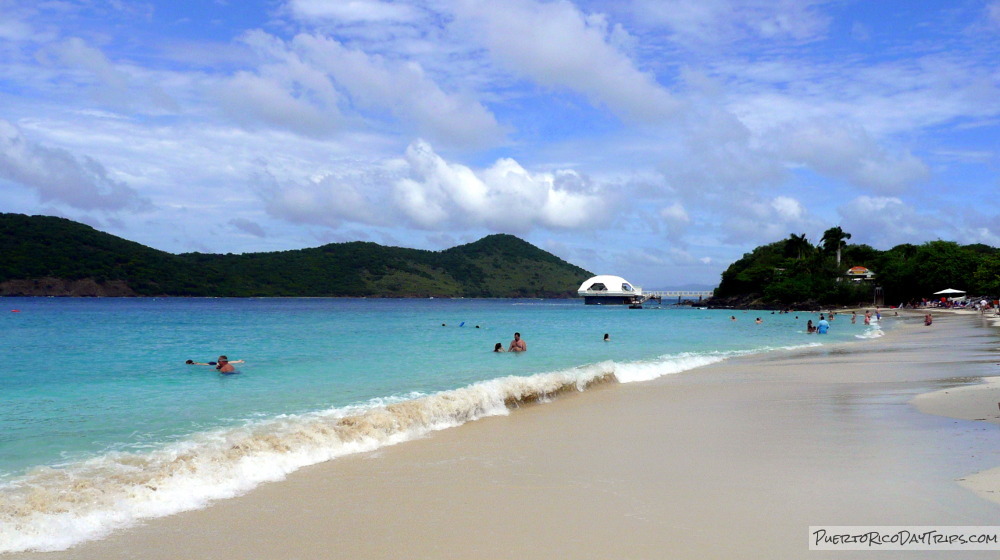 What To Do in St. Thomas
When most people go to St. Thomas for the day, they do some sort of organized tour. That's the easiest thing to do … they pick you up and drop you off right at the boat. Those tours typically combine some historic sites, some beach time, and some duty-free shopping time. Some of the drivers are bi-lingual (if you prefer a Spanish-language tour). Of course you can customize a tour, you just need to work it out with the tour guide either on the spot or ahead of time.
Finding a tour company is easy … just do a Google search for "St. Thomas tours" and you will have a big choice. Then you can use TripAdvisor to narrow your selection a bit. We have used Godfrey Tours and Sunny Liston in the past, but there are many other companies to choose from. Check out what they have available. They usually post the tour prices on their webpages, too.
If you don't want a group tour, or don't want to plan ahead, you can get a taxi driver right at the dock who will take you where you want to go. Just agree on a price before getting in, and work out a pick-up time.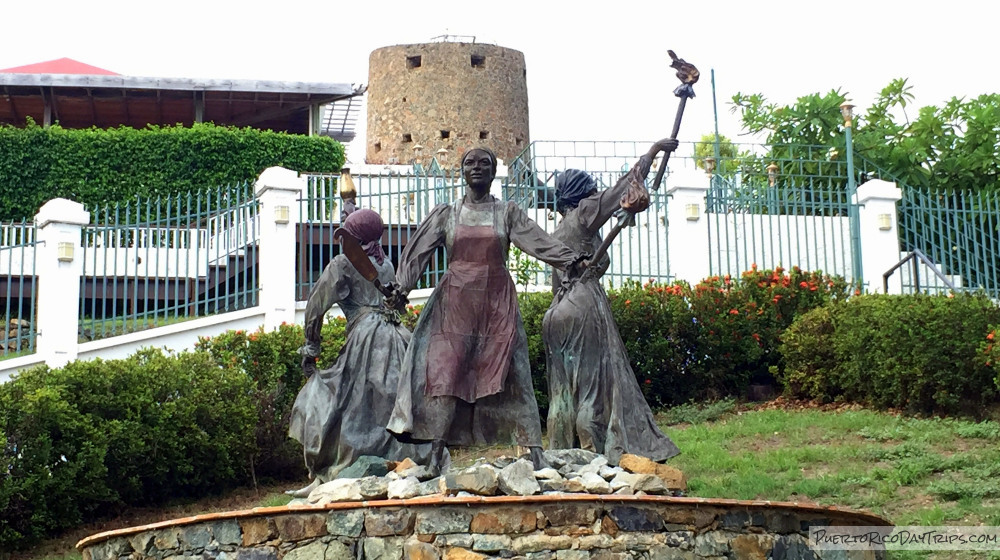 I suggest you do a little research and planning before going to St. Thomas so you don't miss any of the highlights. There are world class beaches, all sorts of water sports, all kinds of guided tours, historical walking tours, so much more.
In the past we did the "group tour" thing, and spent our "beach time" at Coki Beach (there is decent snorkeling there), and then took a tour of Coral World. That was all lots of fun.
All throughout St. Thomas you will see great views, and the beaches are beautiful white sand. St. Thomas depends almost totally on tourism for their living, so they know how to "do it right".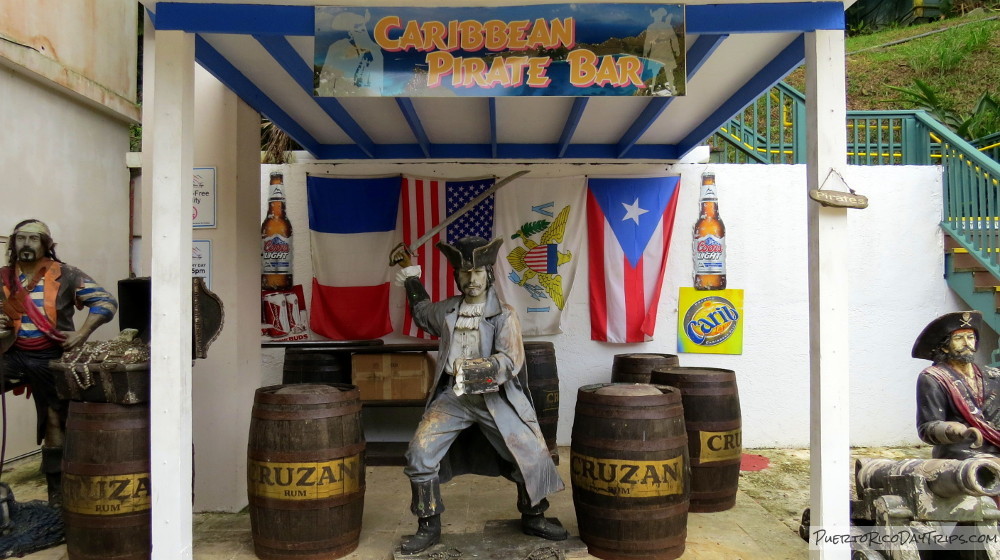 Oh yeah … and they offer Duty Free (tax free) shopping. There are loads of stores offering bargains on jewelry, electronics, liquor, and even cigarettes. If you plan on shopping on St. Thomas, familiarize yourself with the US Customs regulations on duty free exemptions, limits on alcohol purchases, and duty free exemptions on gifts. If you are traveling from outside of the US, refer to your on country's customs regulations. If you will be flying from Puerto Rico to get home, your alcohol purchases will have to go into your checked luggage … and that will be a real mess if a bottle breaks in transit.
Our Trip to St. Thomas
This time we decided to try it on our own. We rented a car from Budget Car Rental in Charlotte Amalie, stopped at the local supermarket for snacks, and hit the road for the day.
They drive on the left side of the road in St. Thomas, so that was a little nerve wracking, and Google Maps is not really accurate in St. Thomas. Though we made our fair share of U-turns, Ray and I did fine getting around working as a team.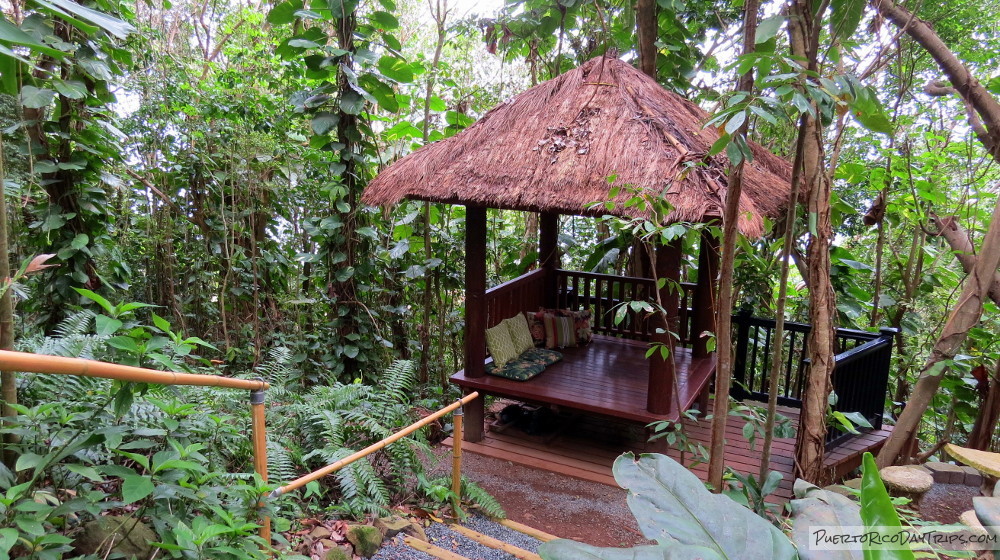 We wanted to go to some places that are off the usual "group tour route". We visited Phantasea Tropical Botanical Garden and spent a couple hours walking around there and talking with the owner about plants, birds, and other "gardening stuff". After that, we went and found some beaches in search of sea glass and tropical island views. We checked out the west end of the island, Magens Bay beach, and then decided to head back to town to eat. After a (late) lunch, we checked out some historic sites and shopped. Our quest was duty free rum, and we were successful! We picked up some brands we can't find in Puerto Rico, and a few of the ones that we can. Puerto Rican rum is cheaper in St. Thomas than it is in Puerto Rico. All in all, it was a very nice day!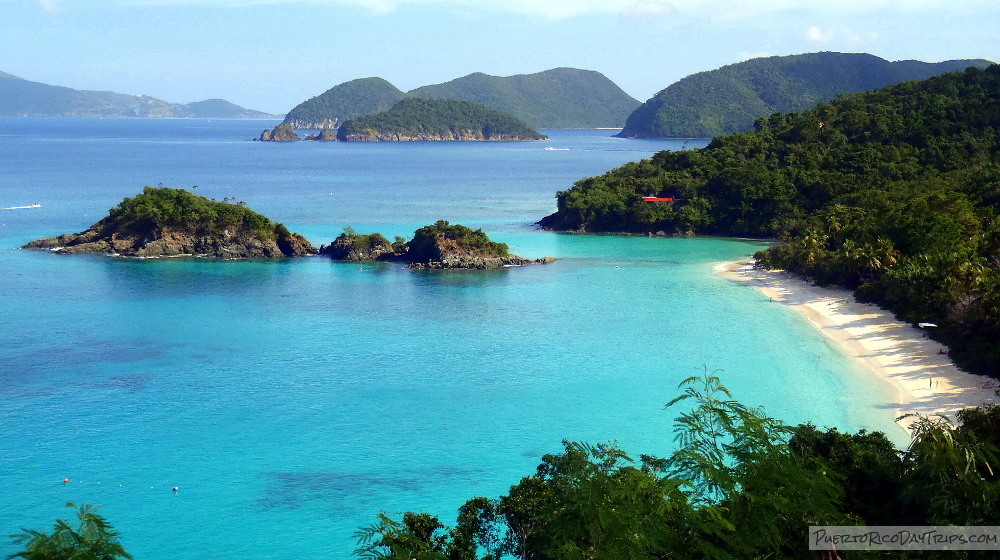 Details
The ferry that we took to St. Thomas is called the Caribe Cay and is operated by Transportation Services of St. John. The price for the ferry varies (I have seen is as low as $55 and as high as $99 per person round-trip), so you need to check with them. Reservations are required, and tickets must be purchased (cash only) in advance at their office in Fajardo. Contact them to work out the details. They announce trip dates about 1 month ahead of time, so you can't do a lot of long-range planning around these trips. They keep their Caribe Cay Facebook page or " Transportation Services Facebook page up to date, and they are very responsive to FB messages. You can call them at November 2016 through January 2017 please call at 787-435-0971 or any other time 787-435-1127 for more information. They are bilingual (English/Spanish).
If you plan on taking the ferry, and you tend to get seasick, take a dose of Dramamine (or other motion sickness preventative) especially for the east-bound leg of the trip. And try to sit outside (upstairs).
Flying to St. Thomas is another option. It is quicker (about a 40-minute flight), but more expensive. There are regularly scheduled flights from SJU airport throughout the day on Seaborne, Jet Blue, Air Sunshine, Cape Air and other airlines. Charter flights might be available from other airports in Puerto Rico.
Use this map to locate places mentioned in this article. You can click on a placemark to view the GPS coordinates for that place.
PuertoRicoDayTrips.com assumes no responsibility regarding your safety when participating in the activities described in this article. Please use common sense! If your mother or that little voice in your head tells you that you are about to do something stupid … then don't do it!