Free Flower Show at the UPR Botanical Garden
Posted on Aug 8th, 2010 by
Ray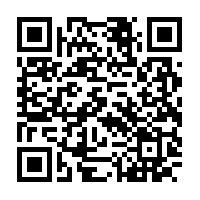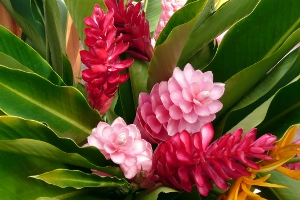 Zingiberales is a family of tropical plants that includes heliconias, gingers, bananas and cannas, among others. These are some of the plants we fell in love with during our travels and now we take pleasure in introducing other people to these wonderful flowering plants.
Here's an easy opportunity for you to get to know these plants for yourself.
On Saturday, August 21, the Zingiberales Society of Puerto Rico will hold their annual Flower Festival. This free Festival will include discussions and workshops about heliconias, gingers, bananas, tropical trees, garden design, bromileads, flower arranging and much more. Most of the educational sessions will be in Spanish, but many of the presenters and vendors are fluent in English.
There will be many types of potted plants on display and for sale.
The Festival will be held at the University of Puerto Rico (UPR) Botanical Garden (Jardin Botanico), so come enjoy some time at the gardens and stop into the Festival to fall in love with these beautiful plants.
Admission the both the Botanical Garden and the Festival is free.
For more information, or to reserve a spot in the conferences, please call 787-268-0547.
The Festival will be held from 9:00am to 3:00pm on Saturday, August 21, 2010. Talks and workshops are scheduled throughout the day on the hour and half-hour.
The UPR Botanical Garden is hidden off the south side of the intersections of Highway 1 and Road 847 in Rio Piedras. Look for the signs for UPR Jardin Botanico.
You can locate the UPR Botanical Garden on our Interactive Island Map