2010 Central American & Caribbean Games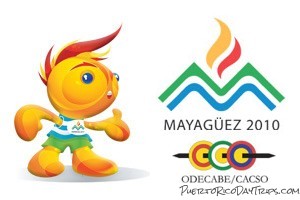 Let the Games begin!
The Central American and Caribbean Games have been held every 4 years since 1926. This year, the 21st Central American and Caribbean games will be held in Puerto Rico, officially in the town of Mayaguez.
Opening ceremonies are July 17 and closing ceremonies are August 1, 2010. Athletes representing 33 countries from around the Caribbean and Central American region will be participating. The Olympic Torch arrived in Puerto Rico on June 27 and is making its way around the island, to each municipality, before it eventually gets back to the stadium in Mayaguez for the opening ceremony.
The Sporting Events
Events for 32 sports will be held in Puerto Rico between July 18 and July 31. Though Mayaguez is the official host town of the games, they actually will be held at different venues throughout the western, south-western and north-western parts of Puerto Rico, in 16 different municipalities.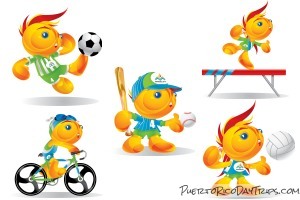 The sports that will be played in Puerto Rico include: Archery, Artistic Gymnastics, Athletics (Track & Field, and a Marathon), Badminton, Baseball, Basketball, Beach Volleyball, Bowling, Boxing, Diving, Equestrian, Field Hockey, Team Handball, Judo, Karate, Canoeing, Cycling, Racquetball, Rhythmic Gymnastics, Roller Skating, Rowing, Sailing, Shooting, Softball, Swimming, Synchronized Swimming, Table Tennis, Taekwondo, Tennis, Triathlon, Volleyball, Water Polo, Weightlifting, and Wrestling.
There are another 7 sporting events that will be held in appropriate venues in Columbia, Guyana and Guatemala from July 21 to July 28. These are Water Skiing, Trampoline, Squash, Body Building, Rugby, Fencing, and Modern Pentathlon.
The CACSO Event Overview gives you a summary of the dates and venues for each sporting event. The web site is all in Spanish, but you can just click on the cute little player for that sporting event's overview. They have also provided a detailed 50+ page CACSO Schedule of Events (with dates, times and venues) in PDF file format that you can download.
Tickets / Boletos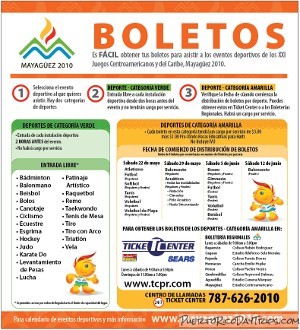 Many sporting events held in Puerto Rico will have free admission (referred to as the Green or Verde events). The general public can arrive at the venue on the day of the event, 2 hours before the event starts, and pick up free tickets at the entrance of the venue. They will be given out on a first-come, first-served basis and, of course, will be limited to the the number of seats in the venue. These events with free admission include Badminton, Hand Ball, Baseball, Shooting, Archery, Canoeing, Cycling, Bowling, Equestrians, Fencing, Judo, Karate, Weight Lifting, Wrestling, Skating, Racket Ball, Taekwondo, Sailing, Rowing, Badminton, Hockey, Table Tennis, and Triathlon.
Other events will require purchased tickets (referred to as the Yellow or Amarilla events). These include Swimming, Basketball, Softball, Volleyball, Beach Volleyball, Boxing, Gymnastics, Tennis, Water Polo, the Baseball Finals, and the Track & Field events. Tickets can be purchased online at Ticket Center. If the tickets for an event do not sell-out ahead of time, the remaining tickets will be available for purchase "at the door" the day of the event. Amazingly, all tickets are only $4 (plus a service fee and tax/IVU). $1 from every ticket will go into an educational scholarship fund for Haiti. Each person can purchase a maximum of 8 tickets, but no more than 4 for any single event.
Images are from www.mayaguez2010.com.
PuertoRicoDayTrips.com assumes no responsibility regarding your safety when participating in the activities described in this article. Please use common sense! If your mother or that little voice in your head tells you that you are about to do something stupid … then don't do it!