New Rules for Visiting El Yunque National Forest
Starting 8/23/2023, you ill no longer need reservations to enter the La Mina Recreation Area. until then You need reservations if you visit the trails and recreation areas along Road 191 on the north side of EL Yunque! Check the reservation calendar. If you want to make a reservation on Recreation.gov or via their mobile app. As of now, they are only available 24 hours in advance..
El Yunque National Forest is the only tropical rain forest in the US National Forest System. This beautiful area is made up of about 29,000 acres full of breathtaking scenery, crystal clear rivers, waterfalls, viewing towers, trails, and peaks to explore year-round. While this large forest spreads through many towns on the eastern end of Puerto Rico, the main recreation areas are located along Road 191 on the north side of El Yunque. This area is referred to as the "La Mina Recreation Area" by the Forest Service.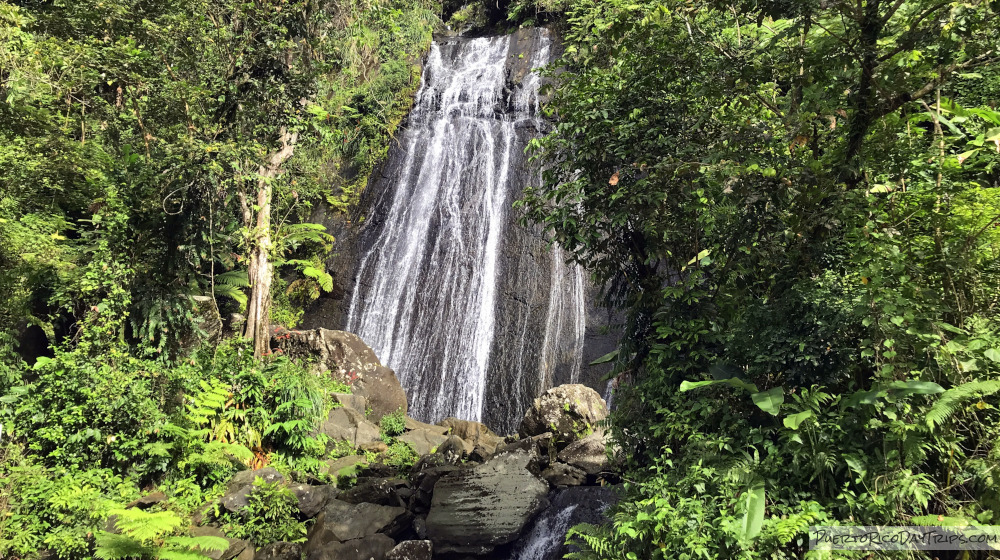 Though the hurricanes of 2017 severely damaged the forest and many of the trails, a good amount of progress had been made to repair and reopen the forest to visitors. But key trails, with large parking lots are still closed. And then in 2020, the Coronavirus pandemic hit and, out of health concerns, El Yunque National Forest was closed to the public. In an effort to re-open the forest, and yet keep the health and safety of the public and the employees a priority, and to have enough legal parking spots for all visitors, they have enacted new rules for visiting for forest's main recreation areas.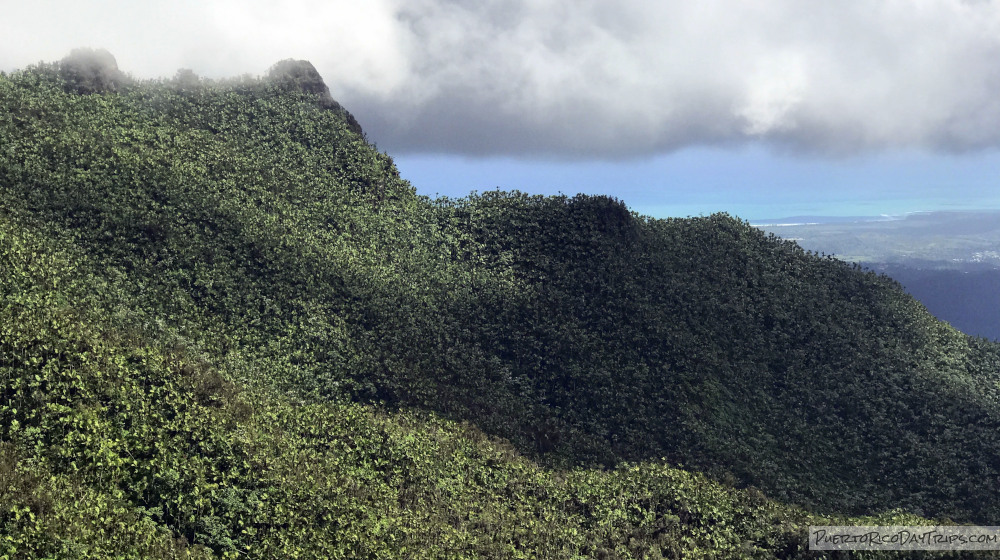 Controlled Access Areas on Road 191 on North Side of El Yunque
The busiest parts of El Yunque National Forest are the trails and recreation areas on Road 191 on the North Side of El Yunque in the "La Mina Recreation Area". Points of interest (that are currently open) in this area include La Coca Falls, La Coca Trail, Juan Diego Trail, Caimitillo Trail (partially open), Baño de Oro, Baño Grande, Mount Britton Tower & trail, Mount Britton spur, the upper part of El Yunque Trail, and the peak of El Yunque.
Access to this area is now being controlled using a reservation ticket system for visitors. Because these are the most popular spots in the forest, they really need to limit visitor capacity to maintain a healthy and safe forest experience for all. And, due to some areas still being close, there are limited parking spaces available. This will be accomplished by an online reservation system through Recreation.gov or the mobile app. Reservations need to be made in advance of your visit.
All private vehicles that enter the N191 area will need a reservation ticket to enter the forest. Tickets are per vehicle, not per person. There are NO drive-up, on-site, nor first-come first-served ticket sales. You must pre-purchase your ticket via the web site or phone app.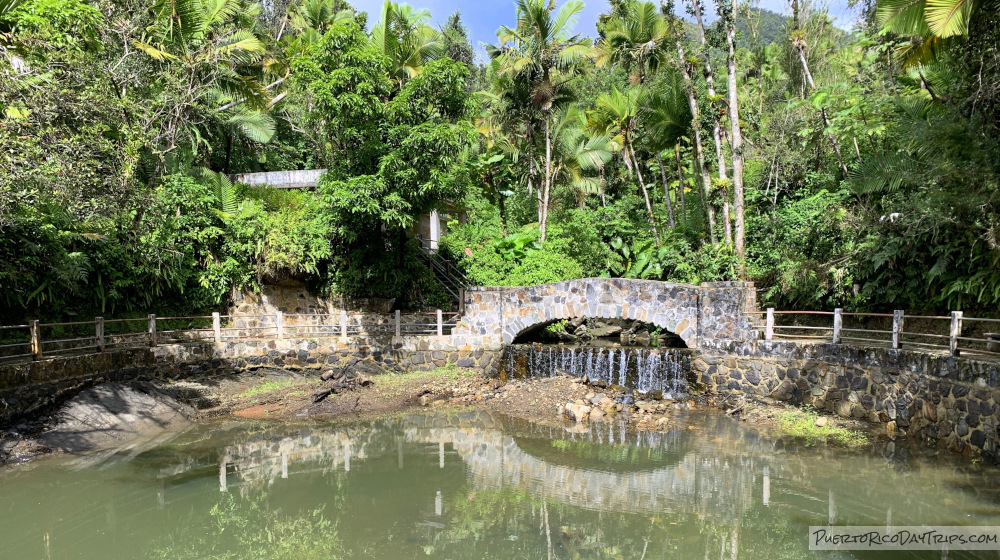 When you are planning your visit to the forest, access Recreation.gov or the mobile app, to create your account, and buy your ticket. as of July 1, 2023, Tickets are only available (for on-line purchase) 24 hours in advance of the entrance time each day. They sell out fast, so I suggest you be logged into the system at 8am, and again about 11am, 1 day before you want to go and there may be tickets!
There are about 300 reservations per day — For the 8am ticket, You can enter any time between 8am and 3pm, for the 11am ticket, you can enter anytime after 11am. The tickets only matter for entry to the forest. You can stay until the forest closes, regardless of what time you enter. When making your reservation, you specify how many tickets you need (how many cars in your party), up to a maximum of 2 tickets per reservation.
There is a $2 non-refundable service fee. Once you are paid, they will send you a receipt via email that contains your ticket. You can print your ticket, or just show them the QR-code on your mobile phone (but be aware that cell service in the forest is spotty). Now you are ready to go!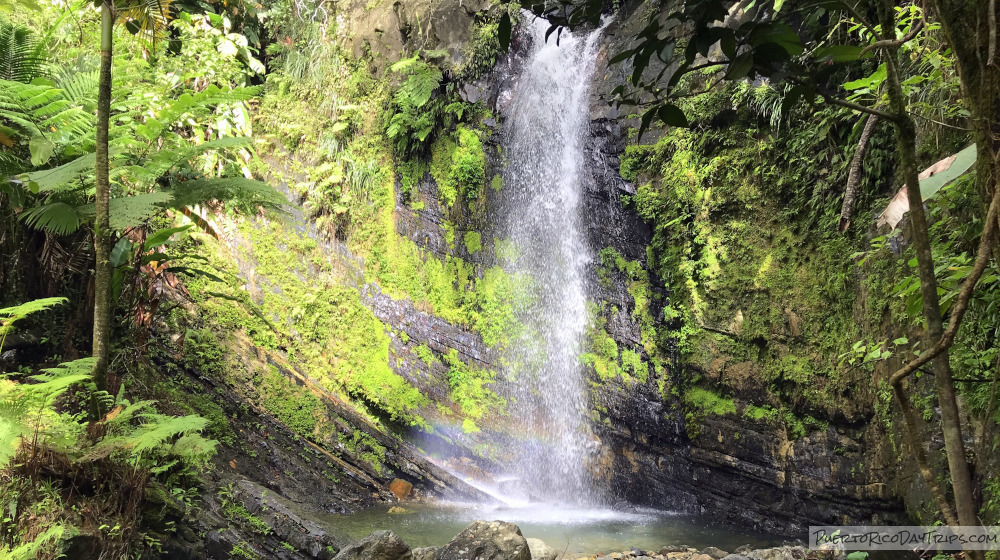 When you arrive at the forest, you will drive up Road 191, to the La Coca Falls area (KM 8.1 PR 191). There is a checkpoint, where they may check that you have a valid ticket and ID. According to the rules, the person who made the reservation must be present and may be asked to show their ID (though that doesn't always happen). If you are within your time window, they will let you pass. Then you are free to enjoy all the open areas in the La Mina Recreation Area until the forest closes at 5:30pm.
If you don't have a reservation ticket , they will suggest other areas you can visit.
All visitors (and employees) in EL Yunque National Forest are asked to wear face masks (covering nose and mouth) if social distancing is not possible. Parking will be limited, and only permitted in designated parking area (others will be ticketed). All trash you generate must be taken out of the forest when you depart.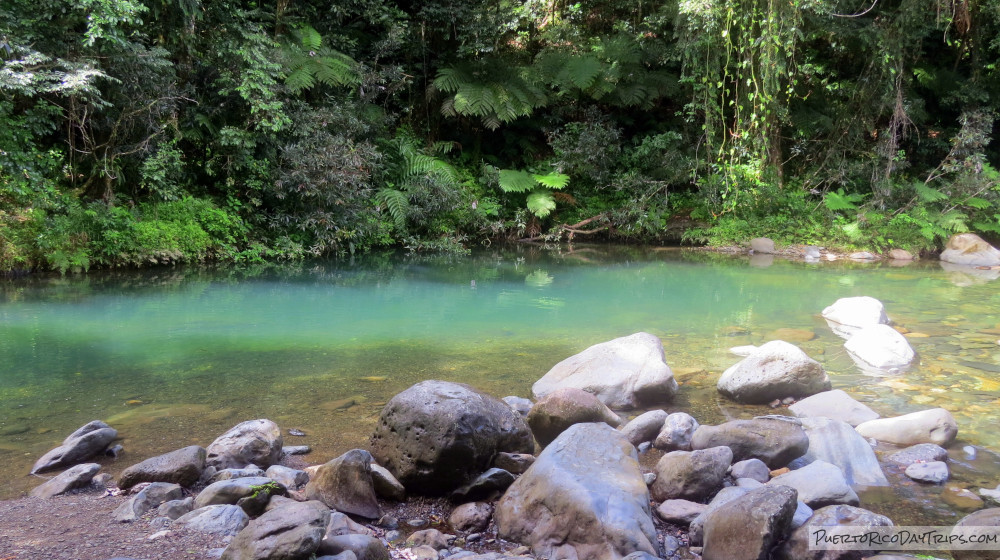 What If I Can't Get a Reservation?
If there are no tickets available for the day or time you want to visit El Yunque, there are other options that do not have controlled access.
On the north side of El Yunque, you can freely access Angelito Trail and Puente Roto on Road 988, the rivers and waterfalls on Road 186 in Río Grande, and El Toro Trail on Road 186 in Rio Grande.
On the south side of El Yunque, you can freely access the rivers and recreation area at the end of Road 191 South.
There will be a reduction in the number of visitors in these areas, as parking at these locations is limited and only permitted in designated areas.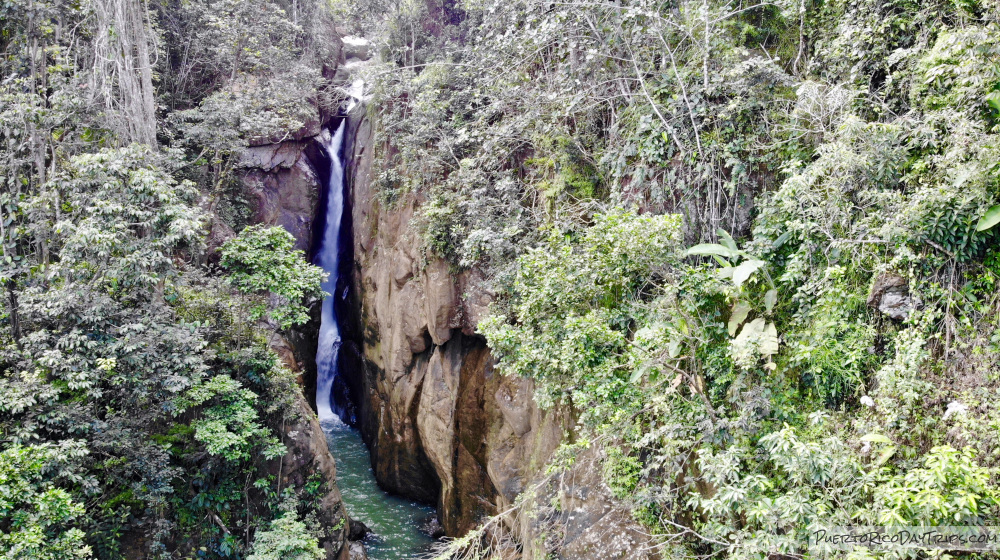 Details
Reservations to access the La Mina Recreation Area are $2 per vehicle, and must be purchased at Recreation.gov or via the mobile app. The person listed by name on the reservation ticket must be present in the vehicle and have a photo ID.
La Mina Recreation Area is open from 8am to 5:30pm. All visitors must leave before 5:00pm because they close the gates!
As of July 2020, they are having problems with the water system in the forest. Because of this, there is no potable water available in the forest, and there are no restrooms available for forest visitor. Bring enough drinking water for the entire time you will be in the forest for everyone in your party.
Park only in designated spaces. Strict enforcement keeps the narrow roads open.
Entry to the forest on Road 191 may be closed due to potential flash flooding.
PuertoRicoDayTrips.com assumes no responsibility regarding your safety when participating in the activities described in this article. Please use common sense! If your mother or that little voice in your head tells you that you are about to do something stupid … then don't do it!