And All That Jazz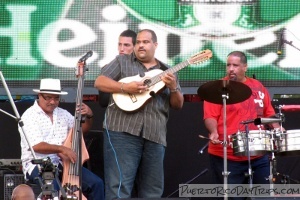 I know that when people think about music in Puerto Rico, the first thing that comes to mind is probably Salsa or Reggaeton music. But Jazz lovers won't be left out when the visit the island.
Here, in Puerto Rico, we specialize in Latin Jazz, though you will find all types of jazz music. There are quite a few places that have Jazz nights or shows, including the monthly Heineken Ventana al JazzFest and the annual Heineken Jazz Fest.
Mark your Calendar for these Happenings
If you're a Jazz lover, here's a list of events that you might want to make note of for your visit to the island.
Heineken Jazz Fest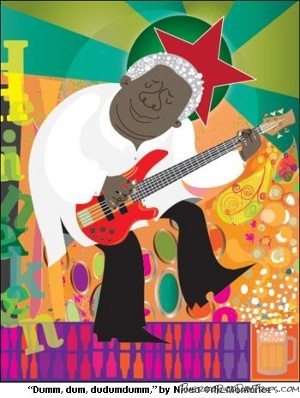 This one is the biggie. Every year, Heineken sponsors 4 evenings featuring different Jazz artists from all over the world. This is an outdoor-event, that used to be held in the summer. Beginning in 2012, it has been changed to a springtime (dry season) event, in hopes of better weather.
when: This year's Heineken Jazz Fest will be held …date to be announced.
where:
web: Visit the Heineken Jazz Fest Facebook page for more info.
tickets: Purchase tickets on-line at Ticketera. This is a popular event, so buy your tickets early.
Heineken Ventana al JazzFest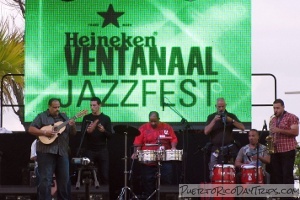 This event is currently on hold…they want to move back to Condado.
On the last Sunday of every month, the ______ is home to the Heineken-sponsored, free, open-air Ventana al JazzFest. Bring a chair and enjoy the evening listening to live jazz music with a few hundred of your closest friends. Food/beverages are available for purchase.
when: Last Sunday of the month, starting about 5:30pm until about 10pm.
where:
Live Jazz Nightly at Carli's Bistro
Owned by Carli Munoz, pianist in the Beach Boys, Carli's Bistro features live jazz almost every night, sometimes with special guest musicans.
when: nightly, (closed Sunday) starting at 7:30pm
where: Carli's Bistro in Plazoleta Rafael Carrion at the Banco Popular Building, corner of Recinto Sur & San Justo Streets in Old San Juan
web: Visit the Carli's Bistro web site for more info
We are in the process of updating the maps we use on our web site. While we're working on that, you can click on the GPS coordinates below to view the location on Google Maps ...
PuertoRicoDayTrips.com assumes no responsibility regarding your safety when participating in the activities described in this article. Please use common sense! If your mother or that little voice in your head tells you that you are about to do something stupid … then don't do it!