You're Here and Things are Closed – Now What?
You decided to visit Puerto Rico during a world-wide pandemic, only to find that things are closed and there are restrictions on activities you can participate in. Bummer! But – with COVID-19 numbers spiking all over the US – are you really surprised?
The health and safety of all of us depends on each and every one of us doing our part. As an island, Puerto Rico has a limited number of hospital beds and limited capacity to care for COVID patients. Currently, Puerto Rico is having a rapid increase in the number of cases.

Mask. Distance. Cover. Wash. Repeat.
The best thing all of us (locals and tourists alike) can do is stay home (or in your hotel room). If you must go out, it is mandatory to wear a mask anytime you leave your home/room, along with maintaining social distance of 6 feet from others. It is also strongly recommended to wash your hands often and/or use hand sanitizer.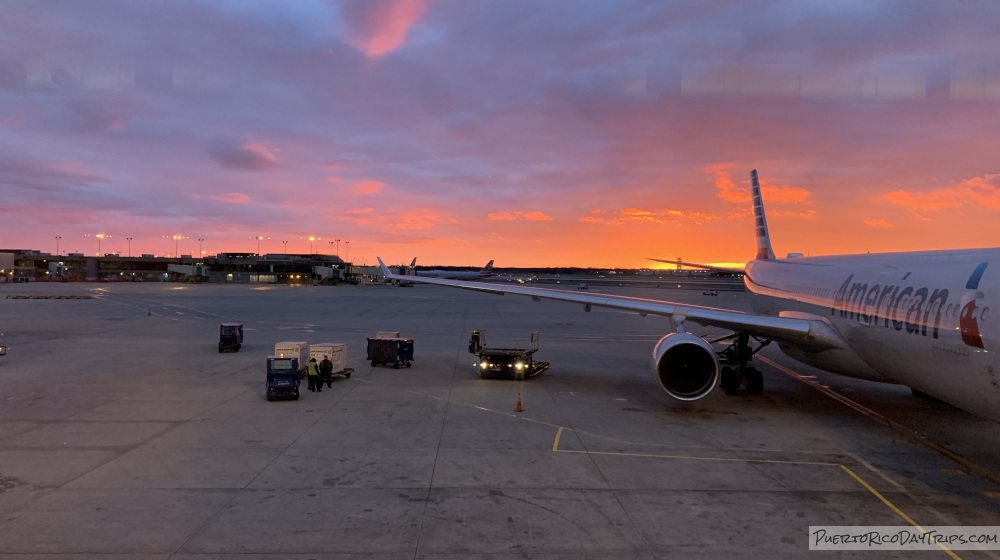 Travel Advisory
The government is asking that tourists to not come to Puerto Rico right now … they are recommending essential travel only.
If you a traveler, you (should) already know the requirements to get into Puerto Rico. All travelers arriving in Puerto Rico are required to submit a travel declaration with contact tracing info, & proof of a negative COVID-19 molecular-based (PCR) test. See the PR Government Travel Safe site for details, and to submit your contact tracing information before your trip.
If you did not arrive at the airport with a negative molecular (PCR) test result in-hand, you must remain under mandatory 14-day quarantine (which means stay home, or in your hotel/rental) until you get the negative results from a local lab. Assuming you arrived with a negative molecular test in-hand, you are permitted to go out if you need to.
Refer to the travel advisory posted in the peach-colored box at the top of this page for a summary of the current restrictions.

Stay Informed to Stay Healthy
Everyone on the island needs to stay abreast of the current COVID situation. The department of health publishes daily updates on the rise or fall of the number of infected people. The data is available in local papers, and various other sources. We personally like the Task Force Ciudadano COVID-19 (Citizens COVID-19 Task Force) on Facebook. It is in Spanish, but they distill the data into graphs that anyone can understand. They publish a daily "speedometer graph" that is especially useful – if the needle is in the green, then things are going well. If it is in the red, then STAY HOME or STAY INSIDE!
The other thing people need to check is the state of the current executive orders. This will tell you which activities are permitted and which are not. Things change quickly, depending on how the Governor and the health advisors think it is best to safeguard the public. All of the executive orders can be found on the PR State Department web site or on the official Office of the Governor Facebook page. Those sites are in Spanish, so we try to summarize the current state of affairs on our PR Day Trips Facebook page, and the local government tourism department maintains a Travel Advisory on their web site.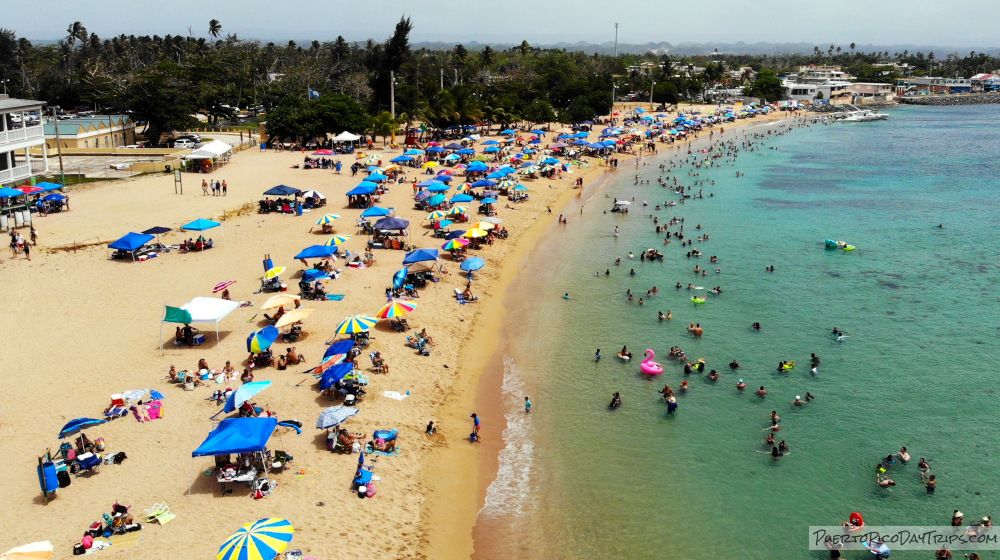 Going Out and About
Assuming that you are not under mandatory quarantine, and you really feel the need to leave the safety of your home or hotel/rental, there are some things that you can do. First and foremost, you will want to avoid any groups of people. You have to realize that everyone else is in the same situation – so anything that might be an option will most likely be crowded. So make every effort to avoid crowds! Have a "plan B" … if you arrive somewhere and there are already a bunch of people or a bunch of cars parked there, then move on to your next option. Oh, and you MUST wear a mask!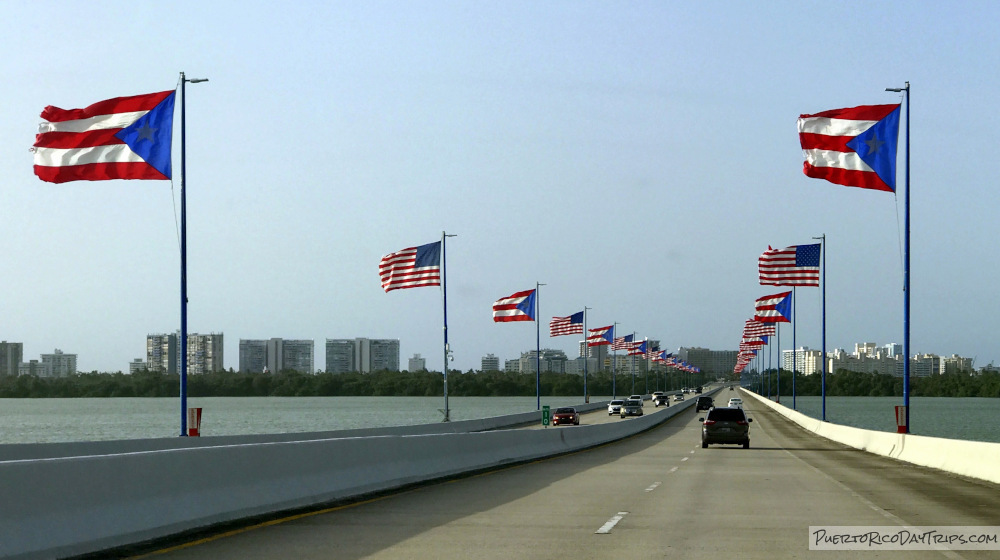 Roadtrip!
Probably your best option is to get into your car and go for a ride. There are scenic drives along the coast, through the mountains, and even through some of the little towns. The best part is that you may not even have to get out of your car to enjoy yourself. If you do have a destination in mind, best to get there early to beat the crowd. Remember, Google Maps is your friend!
For coastal drives, check out Road 686 in Vega Baja, or Road 684 in Barceloneta and Arecibo.
For mountain drives, check out the Ruta Panoramica, Road 186 in Rio Grande, or Road 123 in Arecibo.
If nature is not your thing, then head to Santurce, Humacao, Arecibo, Las Piedras, Fajardo, Aguadilla, or Yauco to check out the murals in their downtown areas.
If movies are your thing (movie theaters are currently closed), there is a drive-in movie theater in Arecibo, and a pop-up drive-in at the Mall of San Juan.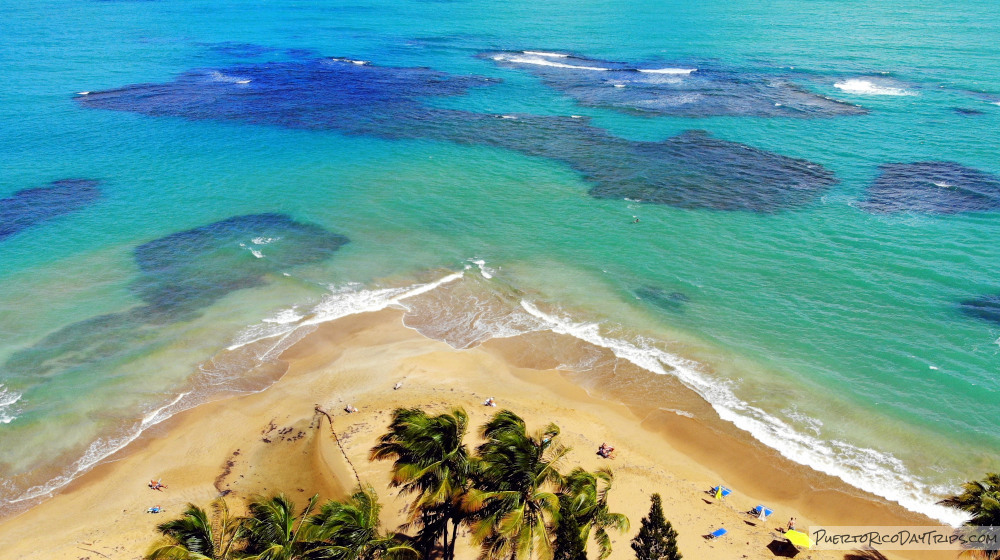 Beaches
Currently, beaches are permitted to be open for exercise only. You can go SUP, swimming, snorkeling, surfing, walking, jogging, etc. If you're participating in these activities, wear a mask and maintain 6-feet distance from non-household members. Beach chairs, beach blankets, coolers, and beach umbrellas are prohibited. You need to keep moving – no sitting and hanging out. Places that rent equipment for those permitted activities may be open. Do a search to find out their status and how to pick up equipment.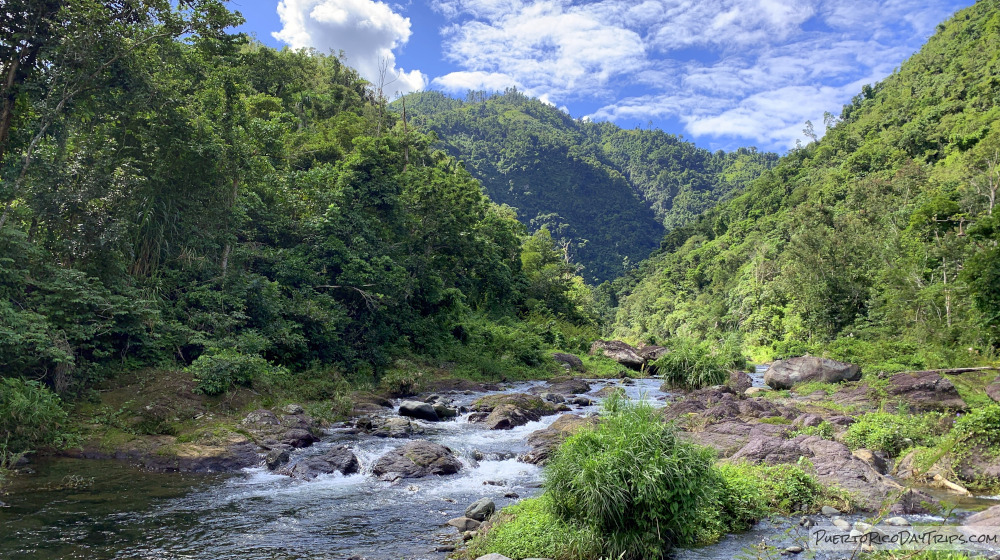 Hiking, Walking, and Biking
You can still walk around Old San Juan, wearing a mask.
Hiking is somewhat limited, as most forests and parks are closed. El Yunque National Forest is currently limiting access to the forest using an on-line reservation/ticketing system. There are many hiking areas outside of formal forests and parks. A few ideas are Guayanes Dry Forest, Meseta Trail, and Arbol Solitario.
You can rent bikes and ride around Old San Juan, Condado, or Piñones.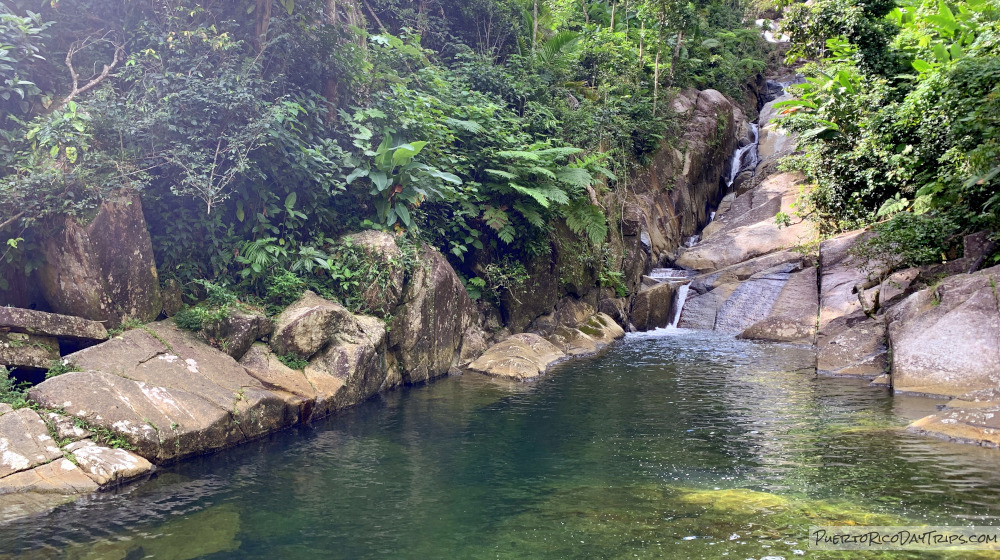 Rivers, Waterfalls, and Ocean-side Natural Pools
If you want to get wet, and the beach is off-limits, you have the option of rivers and waterfalls. The two issues we see are that these sites will probably the most crowded (and therefore best avoided), and there is always the risk of dangerous flash floods. If you keep an eye on the crowds, and on the weather report, you can visit these areas fairly confidently. Some rivers and waterfalls to visit include Las Delicias, Salto Collazo, Dona Juana, Soplaera Falls, Rio Honda / La Planta, El Hippie, Rio Caonillas, and the rivers along Road 186 in Rio Grande .
Ocean-side natural pools are another option, but these have the potential to be dangerous due to rough ocean conditions, and rip currents. There are hidden pools in Fajardo, natural pools in Manatí, and La Zanja in Fajardo.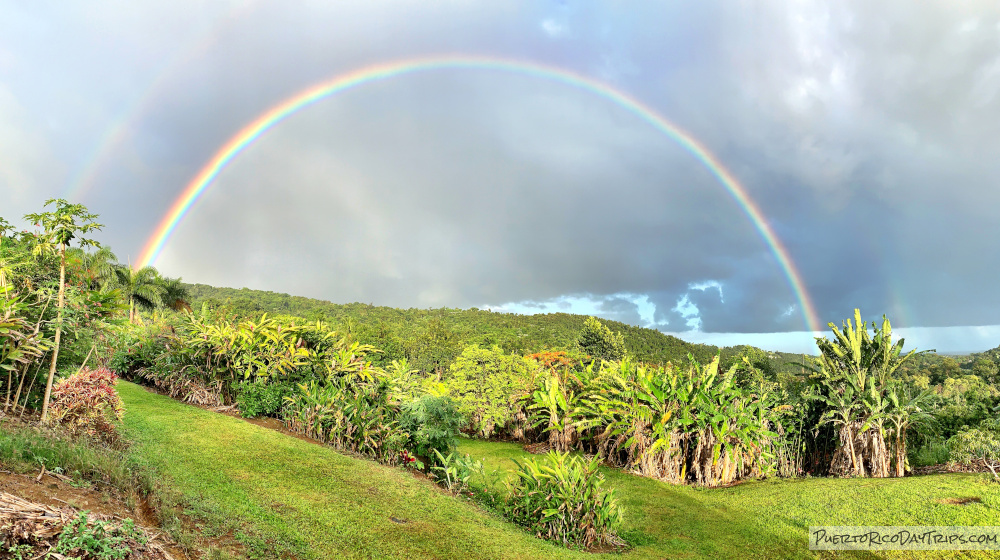 We're All In This Together
Let's all "do the right thing" and flatten the coronavirus/COVID curve again. Puerto Rico started out with strict "shelter in place" rules back in March, and we were doing a good job at limiting the number of cases. Then, like the rest of the country, we started to "loosen the rules" and "open up" more and more. Today, we have lost control, and cases are growing at an exponential rate. We all need to follow the proper protocols (mask, distance, wash) – only then will we be able to beat this thing.
PuertoRicoDayTrips.com assumes no responsibility regarding your safety when participating in the activities described in this article. Please use common sense! If your mother or that little voice in your head tells you that you are about to do something stupid … then don't do it!