Advertise on PuertoRicoDayTrips.com
Periodically, we get inquiries about running advertising on our site. Our layout was designed with advertisements in mind, and we'd love to have you advertise with us.
Ads in our sidebar are displayed next to every article on our web site, which means that those ads will be shown a total of 119785 times, to 69544 unique users, per month.
Double-Button Ad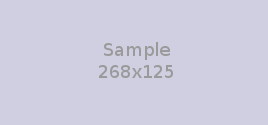 A double button ad (268×125) in the sidebar on this website is only $100 per month.
Interested?
If you are interested, please contact us and we can discuss the details. Please have your button or banner ready to show us when you send the form. If we approve the ad and the site being advertised, your ad will go up ASAP.
Please use our contact form to reach us, and be sure to choose "To advertise on this site" under the "contact reason" section. Looking forward to hearing from you!
Need to Make a Payment for an Advertisement?
Please visit our payments page to make a secure on-line payment using your credit card or PayPal account.