Closed due to fire/No longer available-Visit the Abandoned Plane in Aguadilla
12/22 There was a fire inside the plane and it has been destroyed. No longer available to enter.
If you are in the Aguadilla area, you should make a quick stop to check out the abandoned plane. It is a quirky, colorful stop, where you can get some cool photos.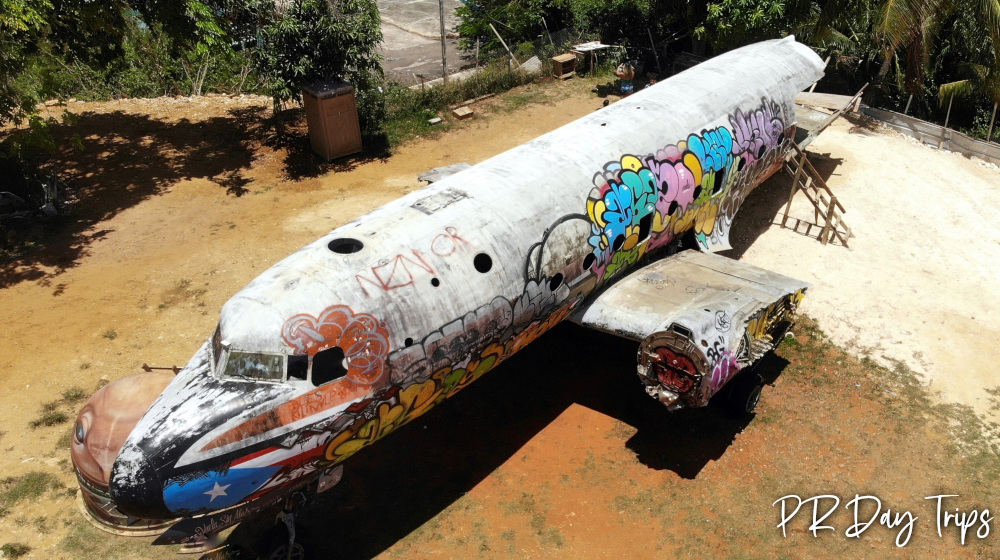 The plane is what remains after an accident in February 1992. According to the Bureau of Aircraft Accidents Archives website, the pilot was moving the plane at the Aguadilla Airport, and while on the taxiway, the aircraft had hydraulic problems and the pilot lost control of the airplane. It collided with a parked plane, and ended up in a ditch, and caught fire. The pilot was uninjured but both aircraft were damaged beyond repair.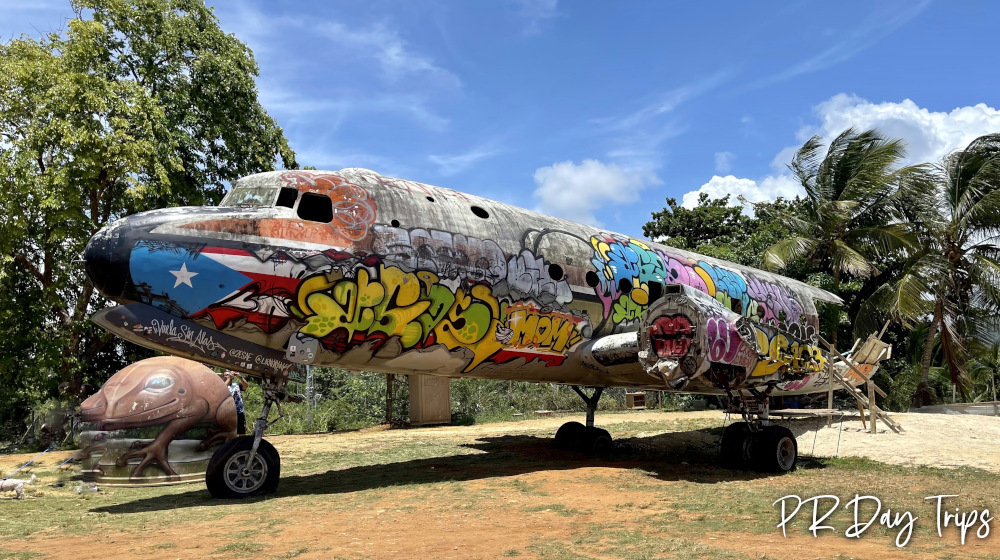 It somehow ended up in this field on Route 107 and, over the years, the wings and tail have been removed, and it has been decorated with graffiti. It used to be "off limits" and you would have to sneak through a "private property" fence. But now the owner of the lot has opened it up for visitors. There are sturdy steps that allow you to enter the plane. The plane floor is a bit tricky, so be careful walking inside. There is a bit of graffiti on inside, too.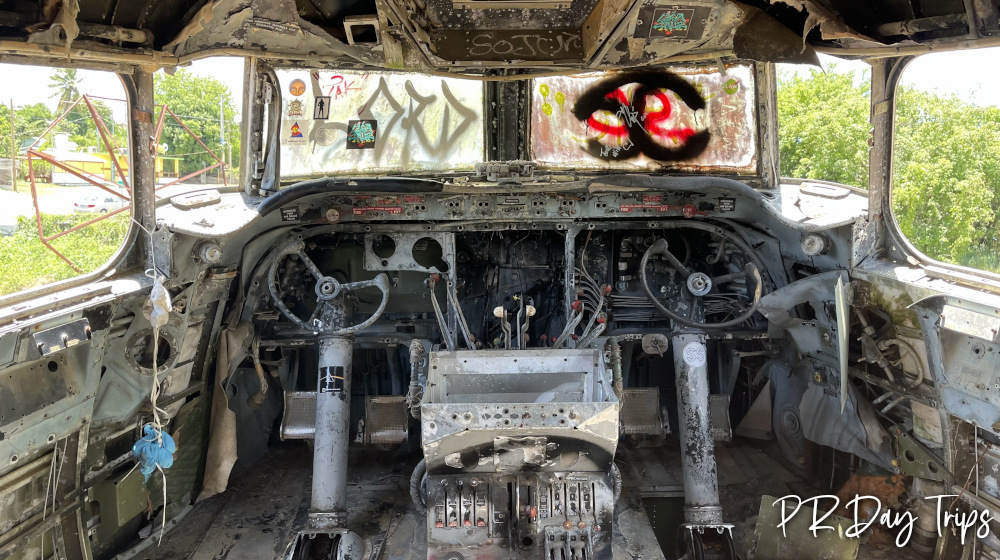 The cockpit it open, and it has no seats, but you can pretend to be the pilot and get some cute photos. The name painted on the nose of the plane translates to "Flight Without Wings".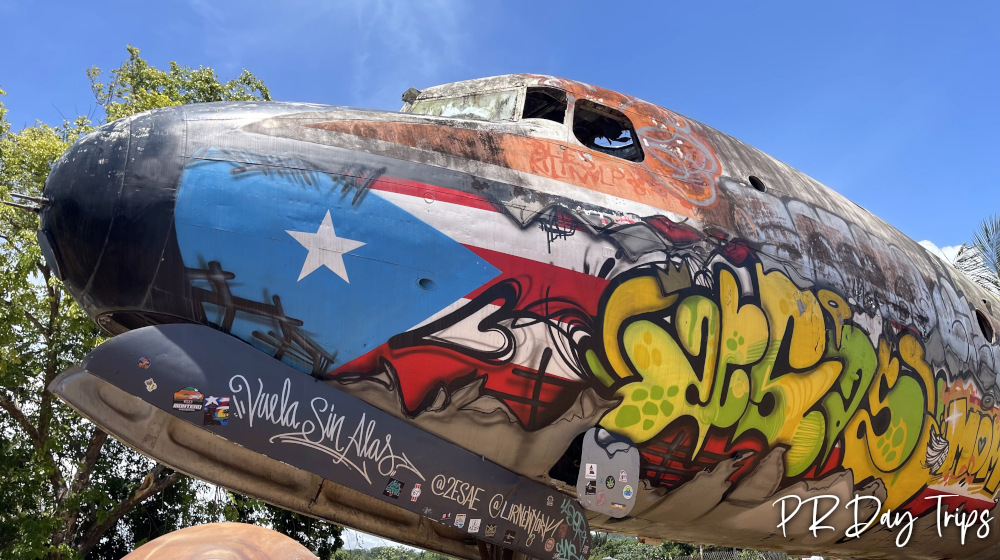 Details
The owner of the property asks for a $1 per person donation to visit. It is located on private property, the owner takes care of the lot, and has restrooms available.
This is a quick stop, right off the side of the road. Allow just enough time to take a few photos.
You can find this on Google Maps by searching for "El Avion".
It is located on Route 107 in Aguadilla, next to the Puma gas station.
Click on a placename below to view the location on Google Maps ...
PuertoRicoDayTrips.com assumes no responsibility regarding your safety when participating in the activities described in this article. Please use common sense! If your mother or that little voice in your head tells you that you are about to do something stupid … then don't do it!