Update- Abandoned- Spend Some Time in the Aguirre State Forest
12/22 update- Trails are not on good shape at all. Partially usable. Be very careful on any wooden structures or docks! Use this park at your own risk!
One of the things I love about Puerto Rico is that it is so diverse. Rain forests, dry forests and everything in between … like a mangrove forest. The Bosque Estatal Aguirre (or Aguirre State Forest) in Guayama is a mangrove forest that has walking paths, and areas for bird watching. This protected natural area is a nice place to spend some time exploring the marshy shores.
The town of Guayama is located on the south coast of Puerto Rico, on the east end. The area is warm and dry, and perfectly situated for lots of shore birds and marine animals. The Aguirre State Forest is a preserve that is managed by the Department of Natural Resources of Puerto Rico (Departmento de Recursos Naturales y Ambientales or DRNA). It is over 2000 acres of mangrove forest, little salt water lagoons, and marshy area.
Our Visit
Over the years, we have been to this nature reserve a few times. We enjoyed walking the paths, watching the birds, and taking photos. As there is no map provided by the DRNA, it is a little bit confusing. Basically, there were two trails, recently only 1 seems usable- it went staright ahead, past the ruined banos and onward. .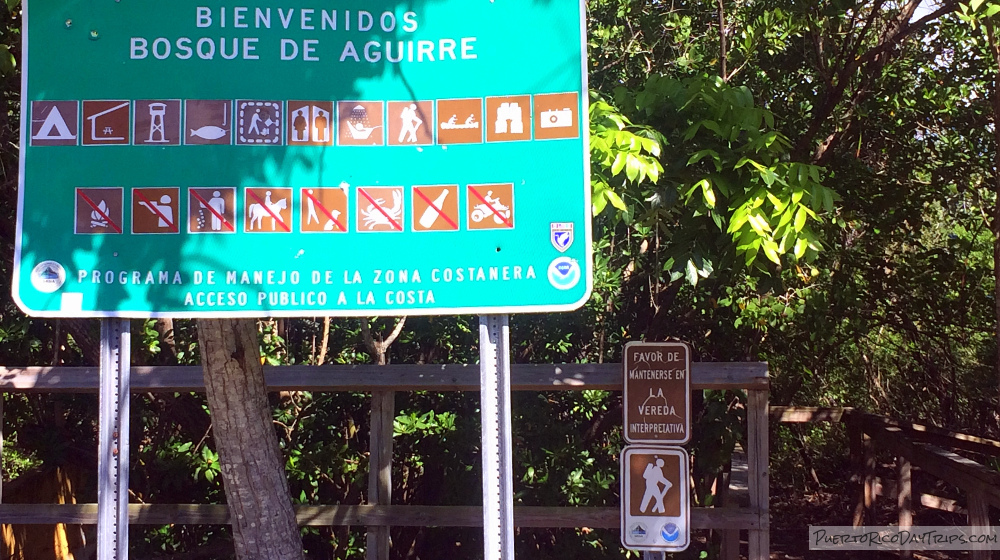 Back when it was open… there used to be signs! 12/22, there was only 1 trail that seemed usable, but we did not explore too much. It seems like it should go straight back, past the bathrooms runs, and eventually get to the observation tower. But path is overgrown a bit, so it may help to have google maps up to guide you. But in the old days.. there were arrows on the trail that indicated which way to go. We followed the trail and saw a million crabs and lizards (and mosquitoes!) along the trail. We eventually got to a look-out tower, but there is no real view from the tower. I guess the intention of the tower is for bird-watching.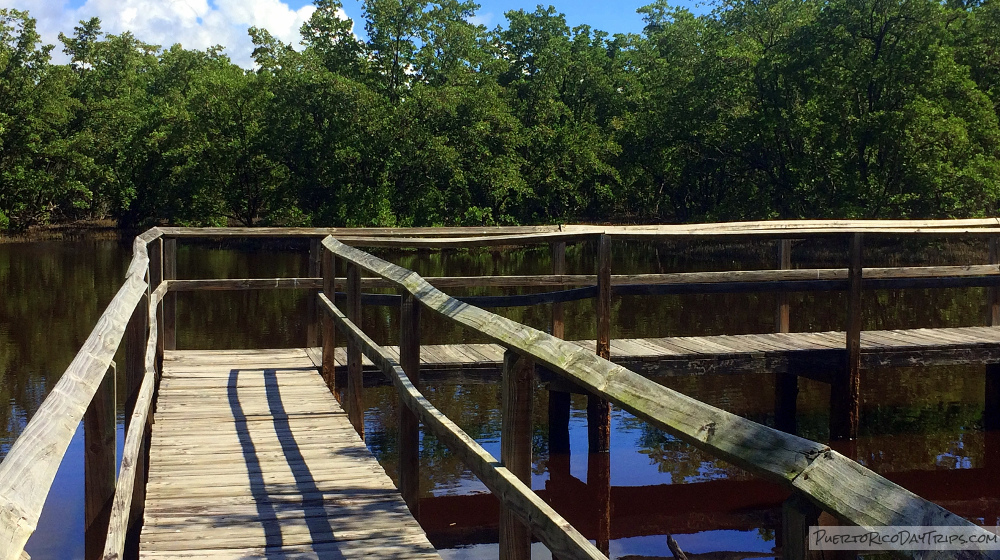 Note- since the forest has been abandoned, I don't know how safe any of the the structures or boardwalks are. I assume not very! If you continue on the trail beyond the tower, you will come to the best part — the boardwalk. The boardwalk takes you through the swampy mangrove marshes. The water is an odd orange/brown color in spots, and dark brown in others. It also has a nice platform that opens onto a lagoon, where all sorts of birds come and go. When we got there, we heard a racket which turned out to be about 40 white egrets. The flock was really impressive, though they were photo-shy and would fly away when approached.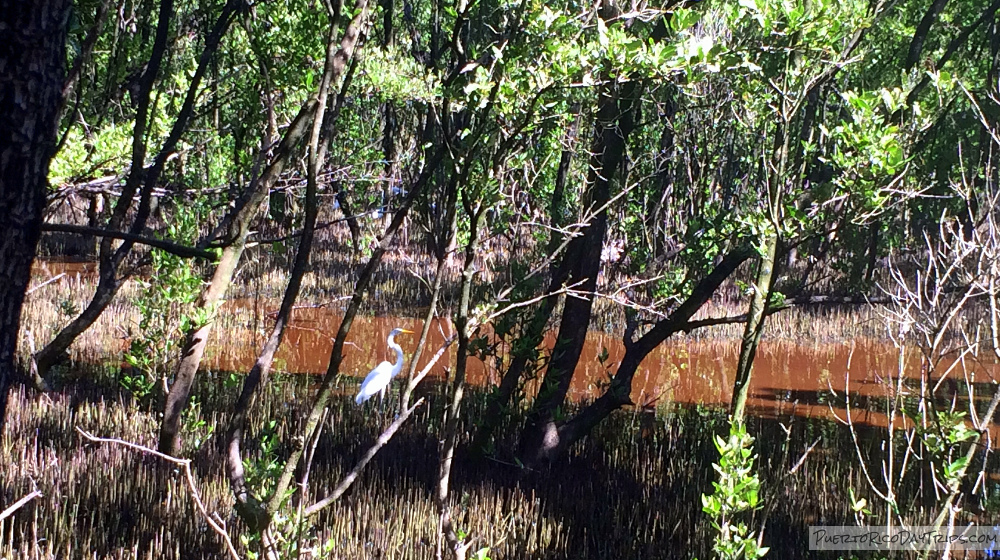 While not perfect, this Forest Reserve is still a nice place for a walk, and a great place to bird-watch. Just wear insect repellent, as the mosquitoes are killer!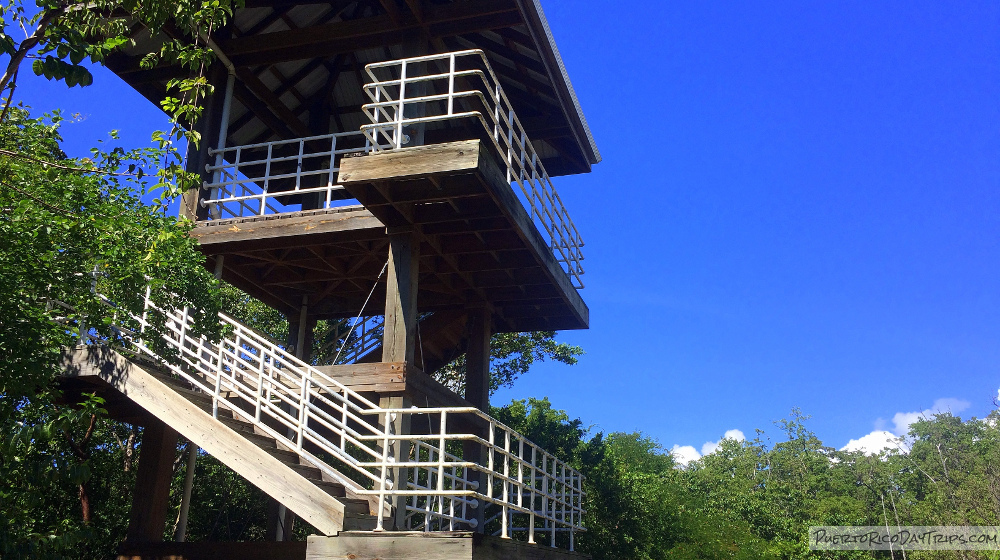 Details
There is no fee to access the forest. Parking is in the dirt lot on the side of the road.
The forest is "open" during daylight hours.
Bring water, insect repellent, and sunscreen.
Allow a couple of hours to walk around, more if you're bird-watching or having a picnic lunch.
The parking area and trailheads are on Road 7710 at KM 2.6 in Guayama.
Click on a placename below to view the location on Google Maps ...
PuertoRicoDayTrips.com assumes no responsibility regarding your safety when participating in the activities described in this article. Please use common sense! If your mother or that little voice in your head tells you that you are about to do something stupid … then don't do it!