What's Happening? April 2022
April is our shoulder month between Spring and Summer. During this time, the rough winter seas begin to calm down, and the hotter weather starts — so beaches and water sports pick up as the month goes on. After 2 years of lock-downs and restrictions, events are coming back as usual (with COVID precautions of course). It will be great to go out and enjoy life again! Here are some highlights for April 2022.
April 3, 10, 17 & 24: Noches de Retreta/Bohemia in Ponce
Every Sunday evening at 6pm, in Ponce's Plaza las Delicias (in front of Parque de Bomba), there will be live music from the Municipal Band. Visit their Facebook page for more info.
April 8 to 17: La Feria Agrícola y Safari Sobre Ruedas
This fun family event is about educating everyone about the importance of protection and conservation of agriculture. At Western Hay and Rice Farm you will take a driving tour through different areas filled with a lot of info. You will be able to learn about farm animals and farming equipment. It also is a "safari", where you can venture into the sanctuary of exotic animals to live the experience of a little piece of Africa in the Lajas Valley. See the their event page to buy timed entrance tickets and get more details.
April 15 to 17: Puerto Rico Comic Con
This fun event is all about comics and related genre. There will be a cosplay showcase and famous actors available for photos and autographs. It will be at the PR Convention Center. Get tickets at Ticketera ahead of event or at the door. See their Facebook page for more details. They will be requiring proof of COVID vaccination or negative COVID test results for entrance.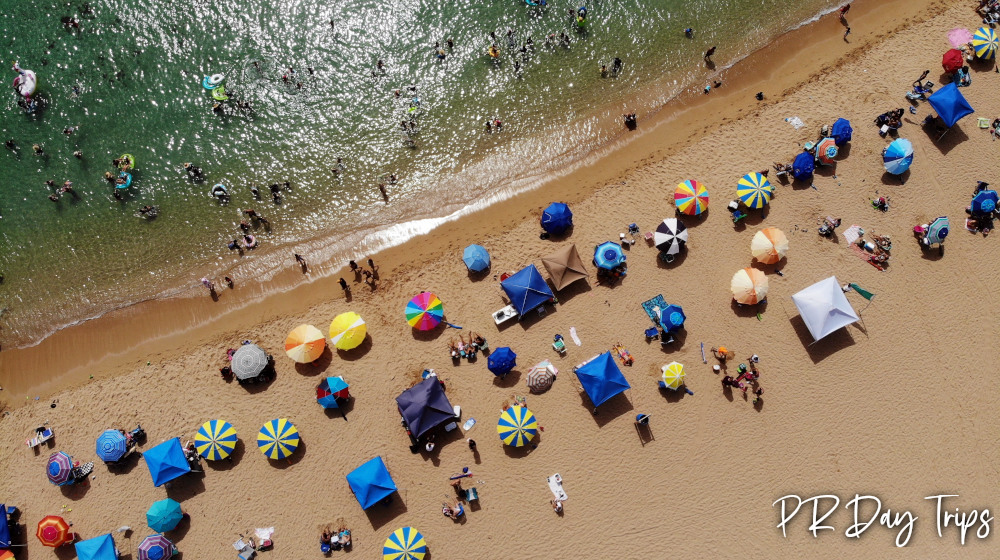 April 15: Good Friday
Being a mostly Christian island, Good Friday is a holiday – almost everything (stores, businesses, restaurants, etc) will be closed. Beaches will be packed! The forts in Old San Juan and El Yunque National Forest are open. There are usually church services from 1pm to 2pm, and usually some live Passion Plays at various locations. In Old San Juan, at 6:30pm, there will be a Silent Procession for the faithful. We will update our event calendar and our Facebook page with info when it is posted.
April 16: Free Admission to the Forts
El Morro and San Cristobal Forts in Old San Juan will be free to visit on April 16, to commemorate National Park Week.
April 17: Easter Sunday
Easter Sunday is also a holiday, though more things will be open, or open later in the day, than on Good Friday.
April 22 & 23: San Juan al Aire Libre
This event gets people to enjoy outdoors in Old San Juan. There will be streets (Calles Fortaleza, San Sebastian, San Jose, and Tetuan) closed off so restaurants can set up tables outside. There will be live music and artisans at Plaza dle Armas and Plaza San Jose. Activities are scheduled throughout the day from 11am to 8pm. Visit their Facebook page for more info.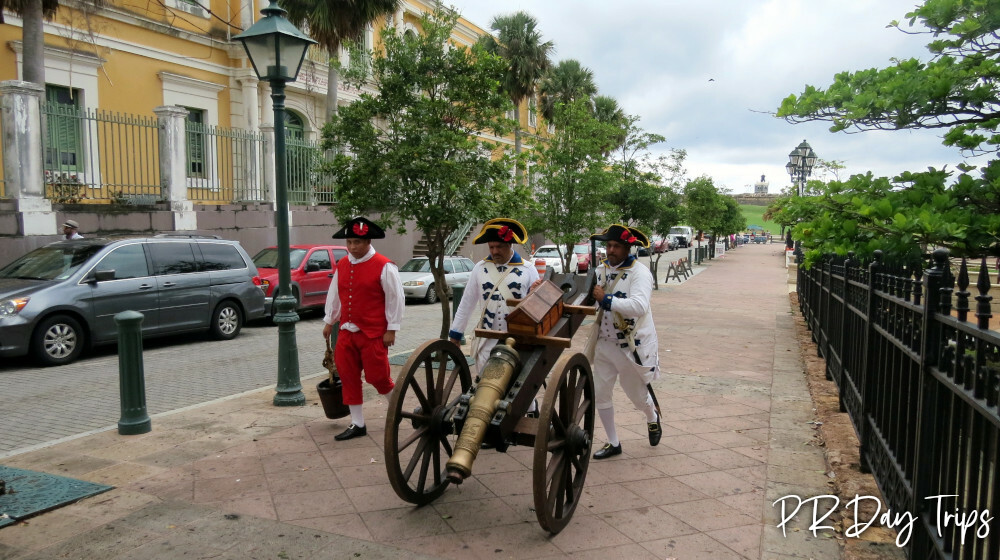 April 22 to 24: Re-enactment of the Battle of 1797 in Old San Juan
In 1797, The British invaded Puerto Rico. The Regimiento Fijo de Puerto Rico and other re-enactors will wear period costume and reenact the defense of SJ. Generally around the El Morro / Casa Blanca / Catherdral area, but you may see then all around Old San Juan. There will be scheduled programs/attacks/ military exercises happening around the area. Great photo opportunities! Visit their Facebook page for more info, and check their reenactment schedule to find out when specific activities are happening.
Other Events
These are just some of the activities occurring this month. As always, be sure to check our Facebook page, for other events happening this month all across the island.
If you know of other events happening that people may enjoy, let us know!
PuertoRicoDayTrips.com assumes no responsibility regarding your safety when participating in the activities described in this article. Please use common sense! If your mother or that little voice in your head tells you that you are about to do something stupid … then don't do it!