What's Happening? April 2021
Due to the changes in the new Executive Order starting 4/17/21, I assume all these events will be cancelled. Check before going!
COVID Safety guidelines will be in effect at all events — masks are required (except when actually eating or drinking), social distancing, possible temperature checks, hand sanitizer, etc. Photos in this article were taken pre-pandemic.
After almost a year of restrictions, Puerto Rico is starting to (slowly) open back up with some free, live events! April is our shoulder month between Spring and Summer. During this time, the rough winter seas begin to calm down, and the hotter weather starts — so beaches and water sports pick up as the month goes on. Here are some highlights for April 2021.
April 1, 3 & 4 — Easter in the Garden in Caguas
This is a drive-through Easter tour at the Jardín Botánico in Caguas. There will be live characters (like the Easter Bunny and princesses), and fun, colorful scenes. There is also a more religious-themed section called "The Land of the Messiah". Cost is $25 per vehicle, and tickets are ONLY available through the Ticketera Puerto Rico box office. Open from 7pm to 11pm. See the Caguas Botanica Garden Facebook page for details.
April 2 — Good Friday
Being a mostly Catholic island, Good Friday is a holiday – almost everything will be closed (stores, businesses, etc). Beaches will be packed! The forts in Old San Juan and El Yunque National Forest are open. There are usually church services going on, but I have not seen announcements for any live Passion Plays.
April 4 — Easter Sunday
Also a holiday, though more things will be open, or open later in the day than on Good Friday.
April 4, 11, 18, & 25 — Noches de Retreta/Bohemia in Ponce
Every Sunday evening at 6pm, in Ponce's Plaza las Delicias (in front of Parque de Bomba), there will be live music from the Municipal Band. Visit their Facebook page for more info.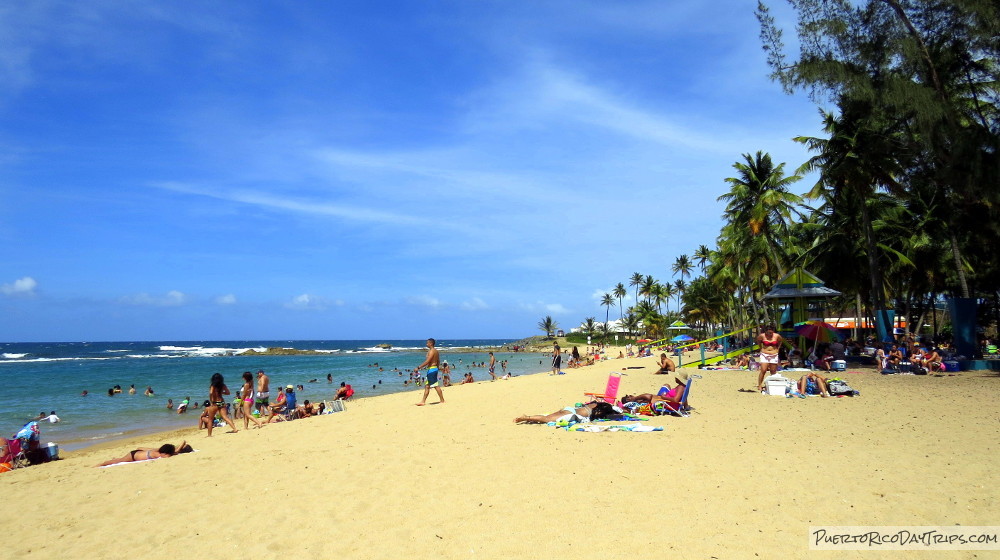 April 4, 11, 18, & 25 — Domingos Culturales (Cultural Sundays)
There will be fun for the whole family, with circus and street artists. ACIRC – Asociación de Artistas de Circo y Artes de Calle de Puerto Rico is having shows, every Sunday until at least May 9th. There will be different acts every Sunday. Limited spaces, so tickets required. Two shows a day, at 11am and 4pm. Tickets are $12 each, and must be purchased online on their web page. Performances will be at El Bastion, located at 1 Calle San Sebastián in Old San Juan.
April 7, 14, 21 & 28 — Noches de Artesanías y Arte in Isabela
Every Wednesday evening in Isabela, at the Public Plaza "Manuel Corchado Y Juarbe", there will be artisans set up selling their art, plus music, dance, and poetry. From 4pm to 10pm. Visit their Facebook page for more info.
April 10 & 11 — National Circuit Surf Competitions in Arecibo
The Federation of Puerto Rico Surfing will be having National Circuit surf competitions every month (February to May) in different areas around Puerto Rico. The competitions in April will be at Playa La Marginal or Penon in Arecibo. Surfers compete in different events to determine who will represent Puerto Rico at the World Championship and the Olympics. Visit their Facebook page for more info.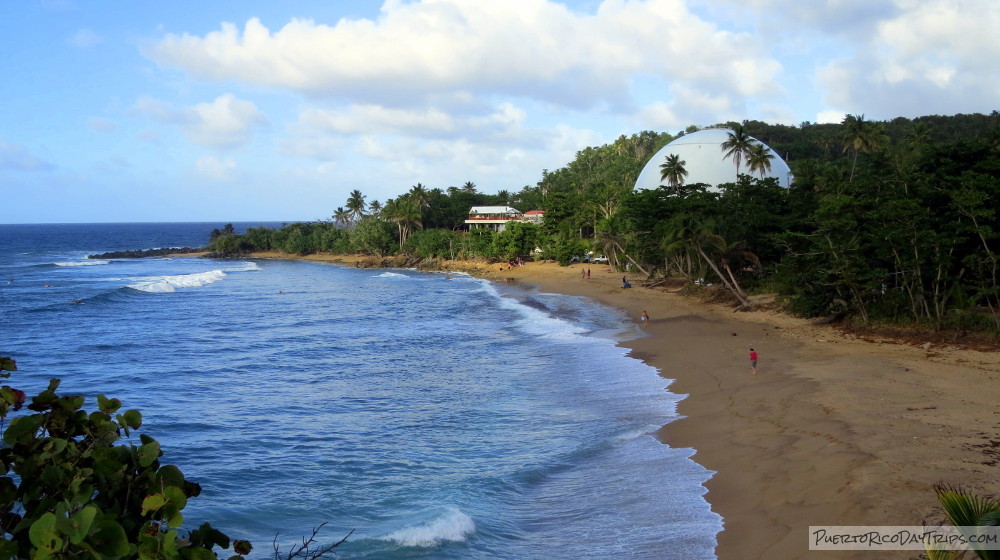 April 17 — Free Admission to the Forts
El Morro and San Cristobal Forts in Old San Juan will be free to visit on April 17, to commemorate National Park Week.
April 25 — Mercado Ballajá
On the last Sunday of every month, there will be over 100 artisans selling their work at and around the Ballajá building in Old San Juan. Each one will have their own tent/space. Some will inside the Ballajá Barracks open courtyard, others are scattered around at the Plaza San José, in front of the ICP Cultural buildings (across street from Ballajá), the Plaza del Quinto Centenario (the totem area), the sidewalk around and Plaza de la Beneficencia. From 10am to 5pm.
April 25 — Re-enactment of the Battle of 1797- Old San Juan
In 1797, The British invaded Puerto Rico. The Regimiento Fijo de Puerto Rico will wear period costume and reenact the defense of SJ. From 9:30am marching toward EL Morro and then until 4pm, doing various exercises around the area. Great photo op!. Check their page for more info:Reenactment schedule
Other Events
These are just some of the activities occurring this month. As always, be sure to check our Facebook page , for other events happening this month all across the island.
If you know of other events happening that people may enjoy, let me know!
PuertoRicoDayTrips.com assumes no responsibility regarding your safety when participating in the activities described in this article. Please use common sense! If your mother or that little voice in your head tells you that you are about to do something stupid … then don't do it!