What's Happening? April 2019
April is our shoulder month between Spring and Summer. During this time, the rough winter seas begin to calm down, and the hotter weather starts — so beaches and water sports pick up as the month goes on. There are some agricultural fairs, fun family-oriented activities, and some food & drink festivals.
While there is almost always something interesting happening somewhere in Puerto Rico, there are a few special events each month that deserve a mention. Here are some highlights for April 2019.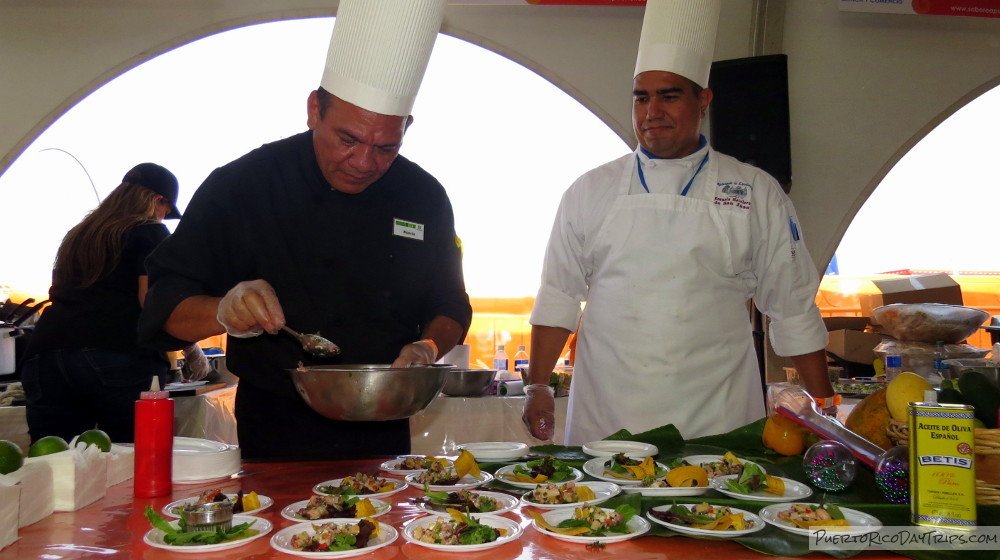 April 4, 6 & 7: Saborea Puerto Rico 2019
This annual food festival is the talk of the town every year. "Bubbles and Bites" is on Thursday evening, featuring guest chefs preparing special meals, and lots of beverages! On Saturday evening, there is the "Sunset Festival" with the Tasting Pavilion and the Libation Station, On Sunday, during the day, is a "BBQ Festival", also with the Tasting Pavilion and the Libation Station. It's a great way to try a number of local chefs/restaurants, and varieties of beverages all in one place. It's a delicious experience! Check their web site for more info and prices.
April 6: Tinglar Festival
The Tinglar Festival in Luquillo aims to promote awareness and conservation of the wonderful natural environment in this part of Puerto Rico and the sea turtles. It takes place in the Public Plaza in Luquillo, from 10am – 7pm. Every year, starting this time of year, endangered leatherback turtles (tinglars) make their way to the shores of the Northeast Ecological Corridor to lay their eggs. This festival is fun for the whole family, with music, food, artisans, and educational presentations.
April 6 to 7: Agro Feria del Centro in Orocovis
A fun event for the whole family … with lots of agricultural products and information, plus food, music, games and fun for the kids. In the Coliseo Jesús Tito Colón parking lot. Check their Facebook page for more info.
April 6 to 7: SUP Race & Longboard Surf Competition in Rincon
At Villa Cofresi, the Rincon Beachboy SUP Race is open to all, with lots of prizes for the winners. Music and fun for everyone. The race starts at 9am. Check their web site for more info. Also, there is La Primavera Pro Longboard Surf Competition at Domes or Maria's Beach in Rincon. This one is a professional surfing competition focusing on traditional, single-fin longboard surfing. Lots of cash prizes. Check their Facebook page for more info. In addition to the surf series, they will be inviting attendees to learn about conscious preservation of our precious natural resources, while bringing communities together with good food, healthy beverages, and family-friendly activities, including an indigo tie dye station for event tees, pony rides, hula hoop demos, live music and more!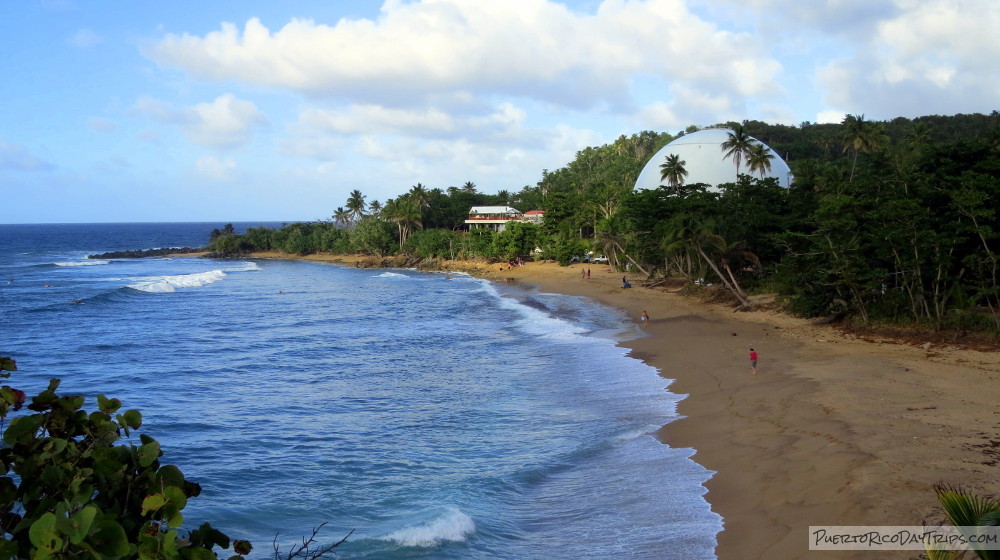 April 10 to 14: Rincon International Film Festival
This Film Festival is open-air, screening every evening in different locations around Rincon. It will feature a number of Puerto Rican filmmakers and Spanish Language films, as well as International and American Films. It is the Largest Film Festival in Puerto Rico. See their web site for details.
April 9 to 13: 5 Days with our Land (Cinco Dias con Nuestra Tierra 2019)
This AgroFair is really large and fun! Daily, at the UPR Mayagues Campus from 8am- 10pm. Stuff for the whole family to enjoy – music, educational talks, things to buy, food, and animals. See their Facebook page for more info.
April 14 to 21: Holy Week / Easter
Most everything on the island will be closed on Good Friday (19 April) and Easter Sunday (21 April). The forts in Old San Juan, El Yunque National Forest, and beaches are open. The Passion of Christ is played out in many towns across the island … most notably in Old San Juan and Luquillo.
April 19: Passion Plays on Good Friday
Being a predominately Christian island, the traditional Lenten re-enactment of the Passion of Christ occurs in a number of towns across the island on Good Friday. These Passion Plays depict the last supper, Christ's trial, suffering, and death. They are often acted out following a route through the streets of the town, usually starting at the church on the town square. The ones we know about are:
Old San Juan – starting at the cathedral at 3pm
Arecibo – starting at the cathedral of San Felipe at 3pm, in the town plaza
Luquillo – starting at the San José Iglesia Catolica at 3pm, in the town plaza
April 20: Free Admission to the Forts
El Morro and San Cristobal Forts in Old San Juan will be free to visit on April 20, to commemorate National Park Week.
April 26 to 28: Battle of 1797 Reenactment
In April 1797, San Juan was under siege by the British Royal Navy, and was nearly overtaken by the British Crown. However, Old San Juan was well defended by the colonial forces, especially by the Fixed Regiment of Puerto Rico, a military corps of soldiers born in the Island. This annual event commemorates the battle that protected San Juan. You can read what we have to say about it, or you can get more info from the Regimiento Fijo de Puerto Rico web site or their Facebook page.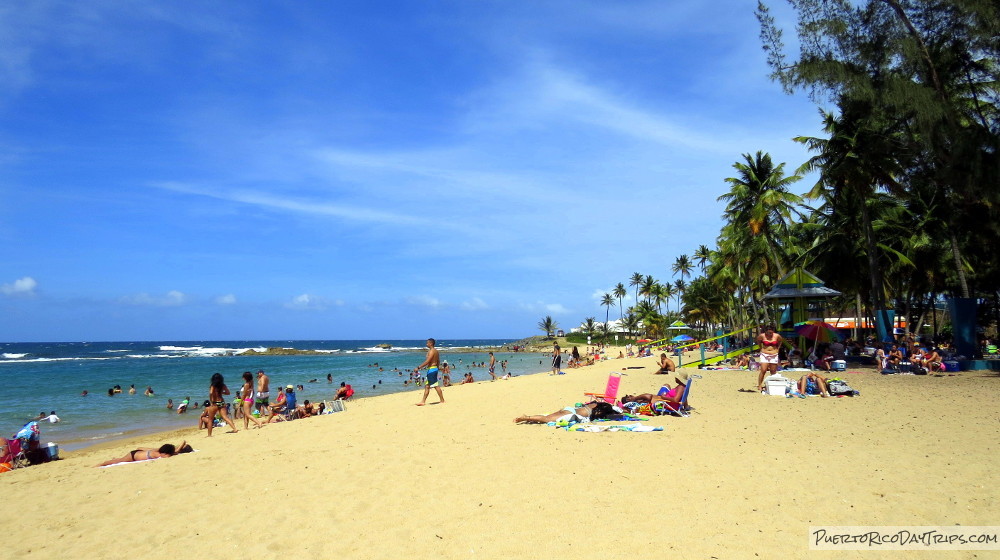 April 26 to 28: Festival del Apio (Celery Festival)
This festival in Barranquitas is a typical island agro festival, with music, food, fun for the kids, and entertainment.
April 26 to 28: Festival de la Almojábana in Lares
A festival honoring this town specialty- the Almojábana – a cheesy dough snack. There will be music, food, artisans and the usual fun of a town festival. In the Public Plaza in Lares. See their Facebook page for more info.
April 26 to 28: Festival de la Tomato in Jayuya
A festival honoring the tomato. There will be music, food, artisans and the usual fun of a town festival. In the Complejo Deportivo Filiberto García. See their Facebook page for more info.
April 28: Balseada del Río Camuy 2019
This is one of the most fun family events of the year! Come watch the "parade" of homemade rafts float down the river, from 11am to 8pm. Then, after the floats, there will be music, artisans, food and more. In El Paseo Tablado Florencio Cabán in Camuy.
Other Events
This is just a small subset of activities occurring this month. You can find more info about these events in our event calendar. As always, be sure to check our events calendar, Facebook page, or Twitter feed for other events happening this month and throughout the year all across the island.
PuertoRicoDayTrips.com assumes no responsibility regarding your safety when participating in the activities described in this article. Please use common sense! If your mother or that little voice in your head tells you that you are about to do something stupid … then don't do it!