Colorful Arecibo Urban Art
Personally, I love the town of Arecibo and the surrounding area — there is so much to do and explore. We usually go to check out the natural beauty, but the murals around town are beautiful, too! Called "Urban Art", this is a colorful collection, in all different styles, sizes, and meanings.
I don't know if there is any map of the location of the mural … I doubt it as there are so many, and they are all over. We just drove into the downtown area, parked near the town square, wandered up and down the streets, and we saw many of them. There are over 300 murals all around the town, so I know we only saw a fraction of them. They adorn occupied buildings, abandoned buildings, walls, steps… just about any flat surface! We took so many photos, they were so interesting!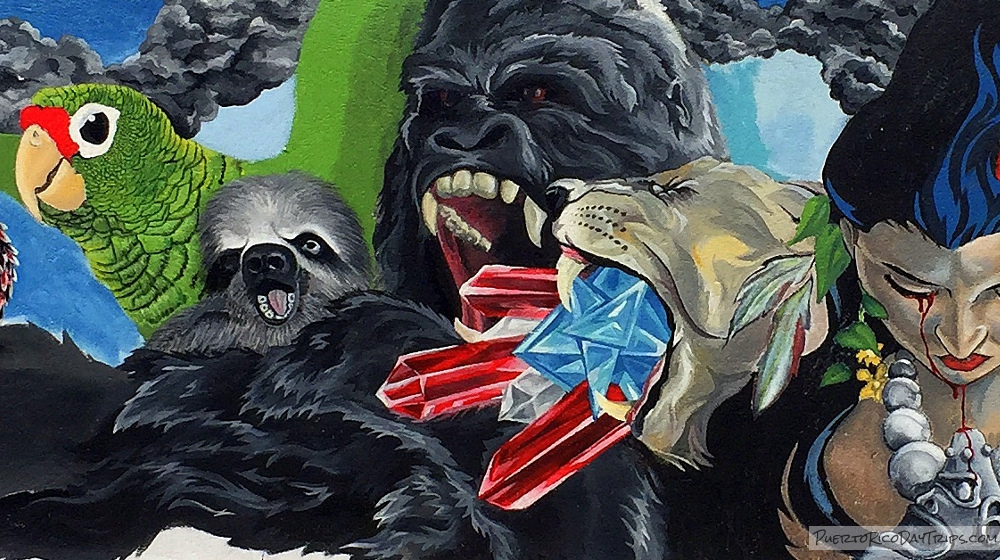 It started as an initiative to adorn the streets with free expression and beauty. They call it the "Arecibo Street Art Project" (ASAP). In 2014-2015, they had 2 large campaigns: "Arecibo is Color" and "Arecibo is 500!". Muralists came from all over Puerto Rico, and from different parts of the world. Since then, they have had a number of other campaigns, to add more murals. Among them, "The Urban Art Project Against Cancer", and most recently "Dale Color a Nuestra Villa".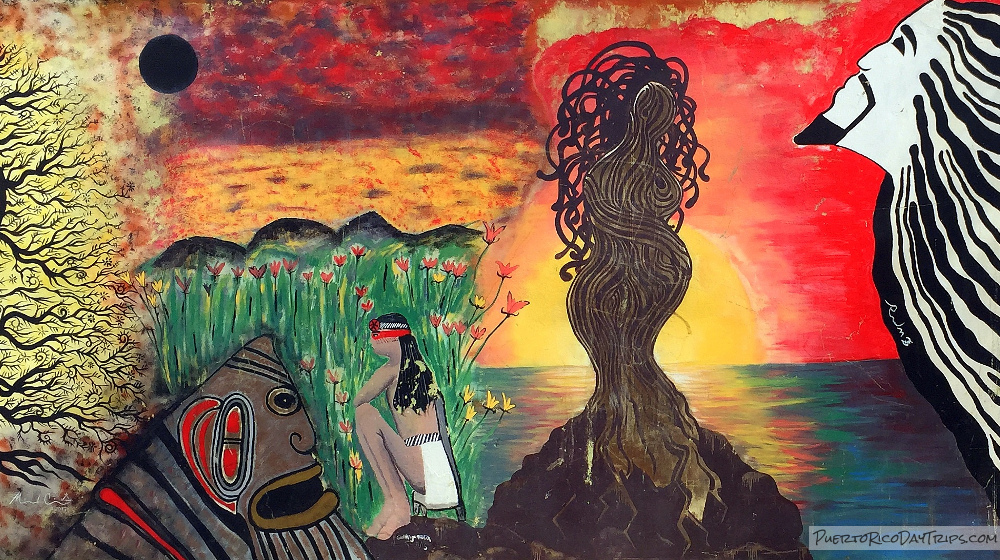 Because these were done over the past couple years, some of the murals are older and a little weather-beaten and some are brand new. All made to beautify the town, and help draw tourists to spur the town's economy. And no stop in Arecibo would be complete without a photo of the Statue of Liberty replica! She stands on a pedestal near the water at Calle Gonzalo Marin and Jose de Diego. It really is something to see. You need to check it out!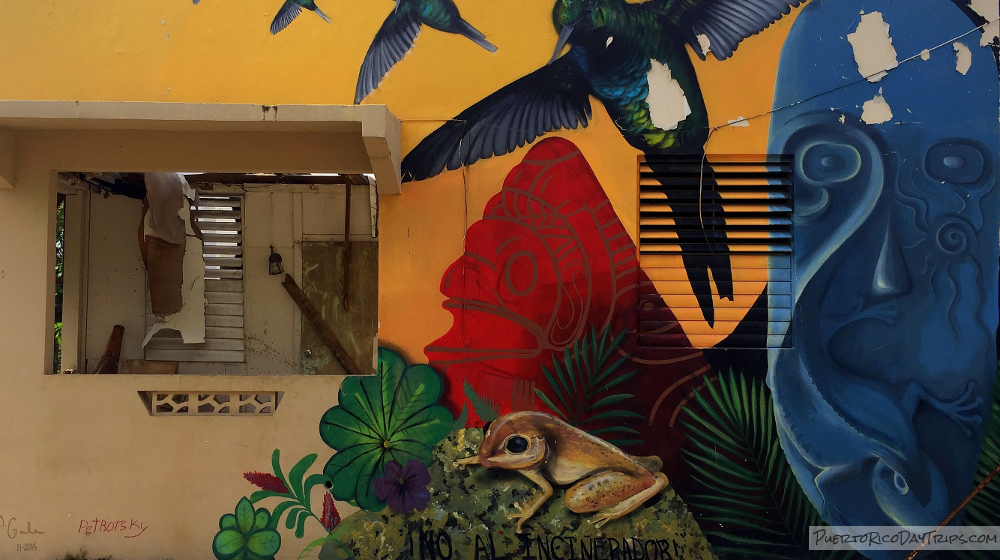 Details
Park near the Town Plaza in Arecibo, and wander around town.
Click on a placename below to view the location on Google Maps ...
PuertoRicoDayTrips.com assumes no responsibility regarding your safety when participating in the activities described in this article. Please use common sense! If your mother or that little voice in your head tells you that you are about to do something stupid … then don't do it!