Visit a Pine Forest in Jayuya
High up in the mountains of Jayuya a pine forest grows. Pine trees are not that usual in Puerto Rico, and for that reason this small bosque los pinos is an interesting place. It is a "quick visit", and it offers some great photo ops that you won't get elsewhere on the island.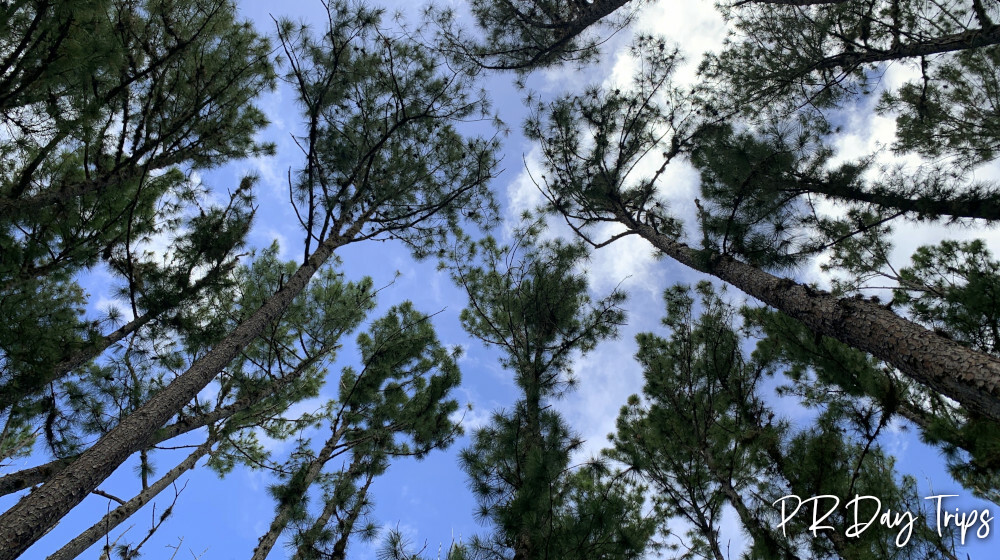 This little "forest" in Jayuya is easily accessible from the road, and is very pretty. It had a short "path" through the trees, but it was sloped and slippery from the pine needles, and was only like 3 minute walk to an open field. I did like to see the pine cones on the ground, and you can get some pretty photos. But t is not really a "must visit" spot for anyone who has seen a large pine forest, or is expecting a quiet forest hike.
There is a larger and more well-known pine forest in Cayey, but that is on private property and access has been curtailed.
Honestly, it was a bit underwhelming for us. The drive there can be harrowing at times — Jayuya is known for its curvy roads (and pot holes). There was also a decent amount of trash around, and it was very close to a house with animals. So it wasn't as peaceful or "away from it all" as I had hoped. But if you are in the area (there are some great rivers and swimming holes near by), and Jayuya is full of great things to see only about 10 minutes from this area. So why not go and make a quick visit to one of the few pine forests in Puerto Rico!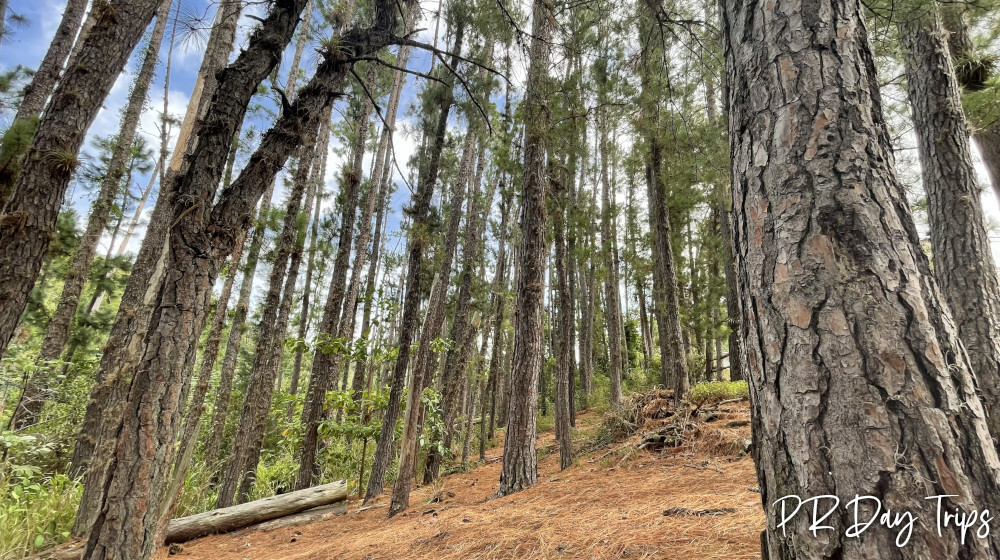 Details
There is no fee to visit this forest.
Allow enough time to get out by dark – the drive on curvy, unfamiliar roads can be unsettling.
Allow about 30 minutes for your visit.
Click on a placename below to view the location on Google Maps ...
PuertoRicoDayTrips.com assumes no responsibility regarding your safety when participating in the activities described in this article. Please use common sense! If your mother or that little voice in your head tells you that you are about to do something stupid … then don't do it!