The Views from Cerro Mime are Worth the Hike!
Orocovis is a mountainous town in the exact center of the island of Puerto Rico. While these mountains make driving a bit of a challenge, the views are fantastic, and they make for some interesting hikes. And believe me, the payoff when you peak these mountains is well worth the effort of getting there! Cerro Mime is one of those peaks. It is actually a rather short hike, but it is not easy.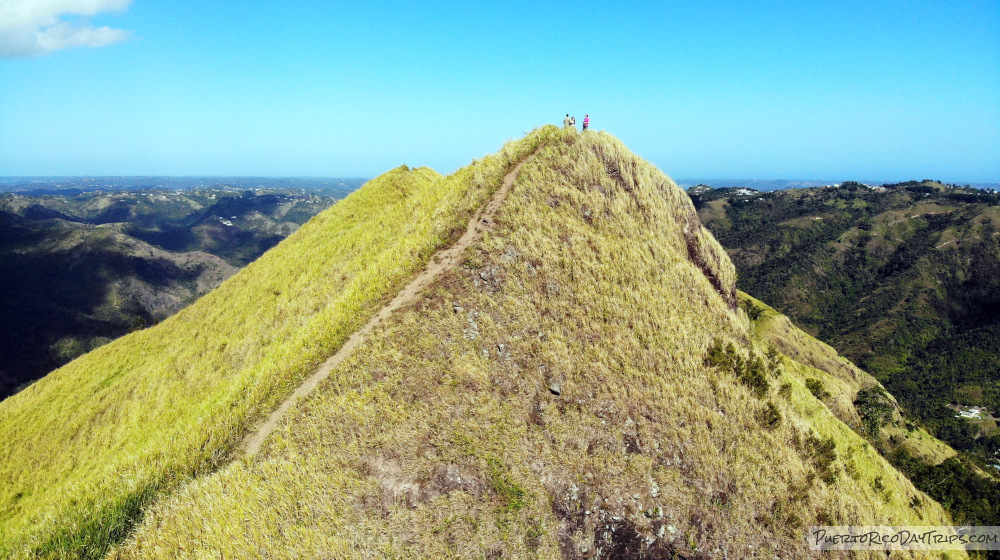 The climb to the peak of Cerro Mime is a steep, but short trek. It is located on free-range cattle land, so I assume it is on private property, but it wasn't posted as such. It is at the end of a very narrow road (we thought it was a driveway at first!). There is space to park about about 3 cars right at the start of the trail — make sure not to block the road or driveways. Then you just follow the path up to the peak. At the beginning of the trail there was a barbed wire fence that was open, but maybe should be closed so the cattle don't wander out.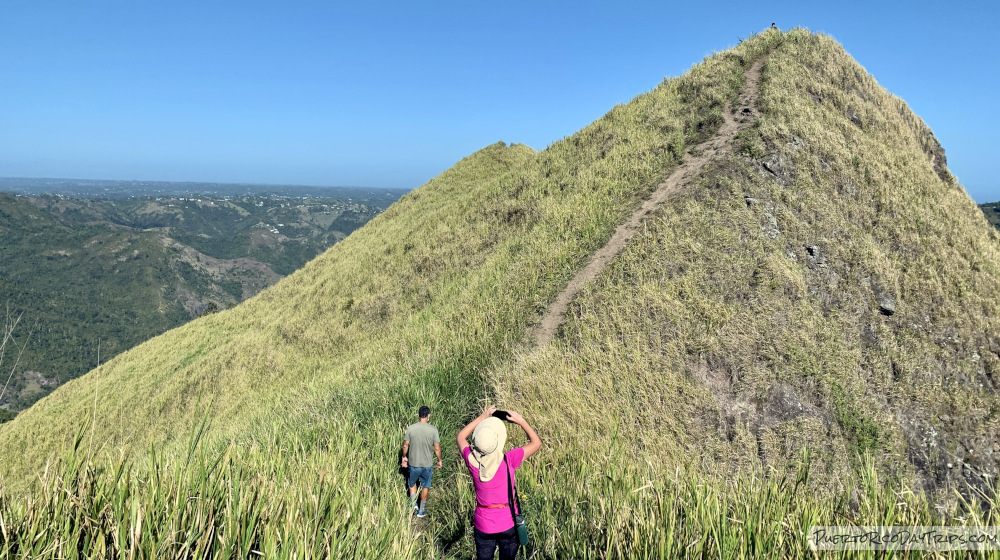 The first part is a wide, dirt/rock "road" which ends at a gate/fence. When you get to the fence (do not go through it) follow the fence to your left, going up (the fence will be on your right as you ascend). Then keep following the path up and up. It is a thin path, the ground is loose gravel in some spots, making footing "slippery". In some parts you need to scramble up some rocks. Most of the trail has drop-offs on both sides, so keep to the trail. One also needs to keep an eye open for fire ant nests and cow plop. This is not really a trek for kids, people with bad balance, or fear of heights.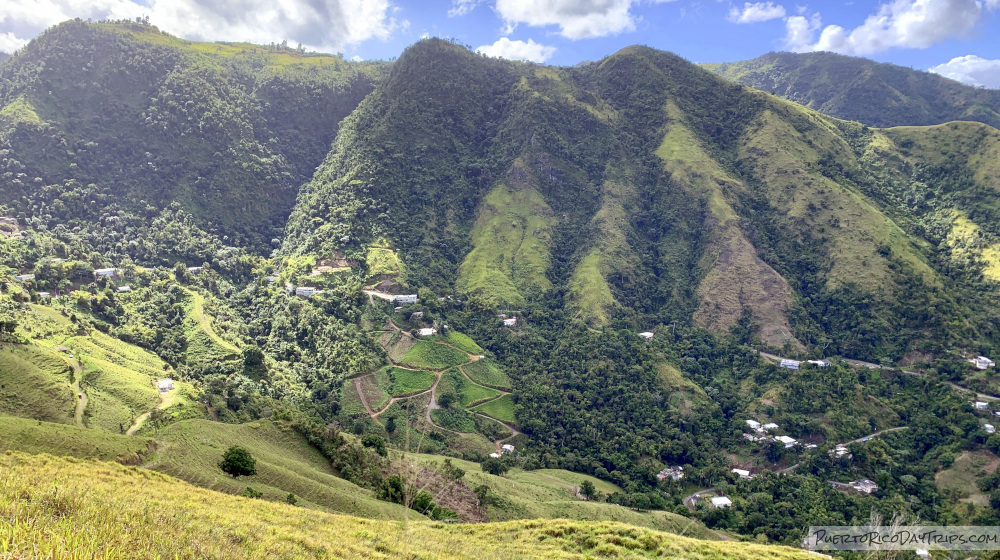 How long it takes to get to the peaks depends on how quickly you decide to go. Take your time, catch your breath, drink some water, and take some photos. It took us about 20-30 minutes, giving time to stop and take loads of photos. There are 3 "peaks" — the second one has the best views (in my opinion). Going down took a little less time. It is an in-and-out trail.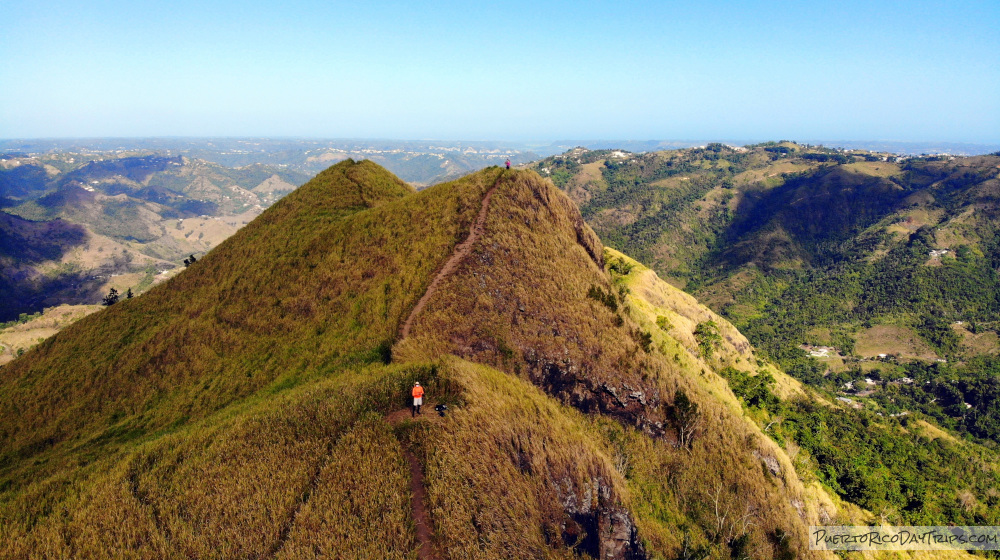 Details
Do this hike during daylight hours (obviously!).
Wear sturdy, closed-toe shoes with good traction. The trail has loose gravel, so it is "slippery" even when dry (and I imagine a real mess if it is muddy).
The hike is in full sun, so a hat and sunscreen are recommended. And bring water to drink. It is hot, luckily there is a nice breeze on top!
Allow about 30 minutes for the hike up, and less for the hike down.
Turn off of Route 157 between KM 18.7 and KM 18.8 onto the thin street. Follow that to the end to where you can park. It is private property, so I hear there is now a $5 parking fee, but they have a bathroom for your use.
Click on a placename below to view the location on Google Maps ...
PuertoRicoDayTrips.com assumes no responsibility regarding your safety when participating in the activities described in this article. Please use common sense! If your mother or that little voice in your head tells you that you are about to do something stupid … then don't do it!