Take the Kids to Enjoy "El Dorado" Agropark
If you are in Dorado and looking for somewhere for the kids to burn off some energy, head over to El Dorado Agropark, aka Gran Parque Agroturístico Ecologico Recreativo. This large park has a load of green areas, and some playgrounds for the kids to enjoy.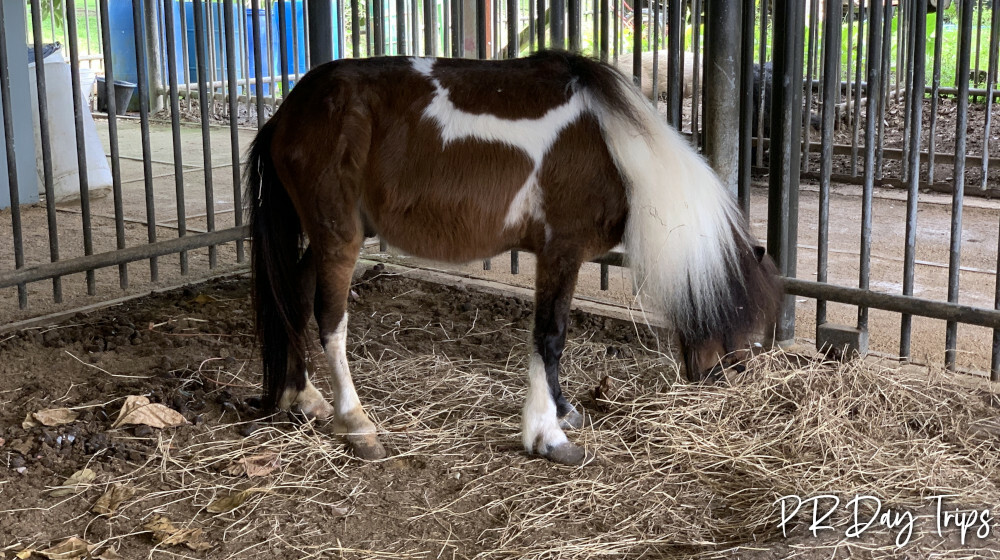 The roads on the back area have been closed to traffic, so bikes, skateboards, roller blades, etc. can all be used without traffic worries. There is also a mini-farm called "La Granja del Mayordomo Don Eloi" where they have various farm animals for the kids to see.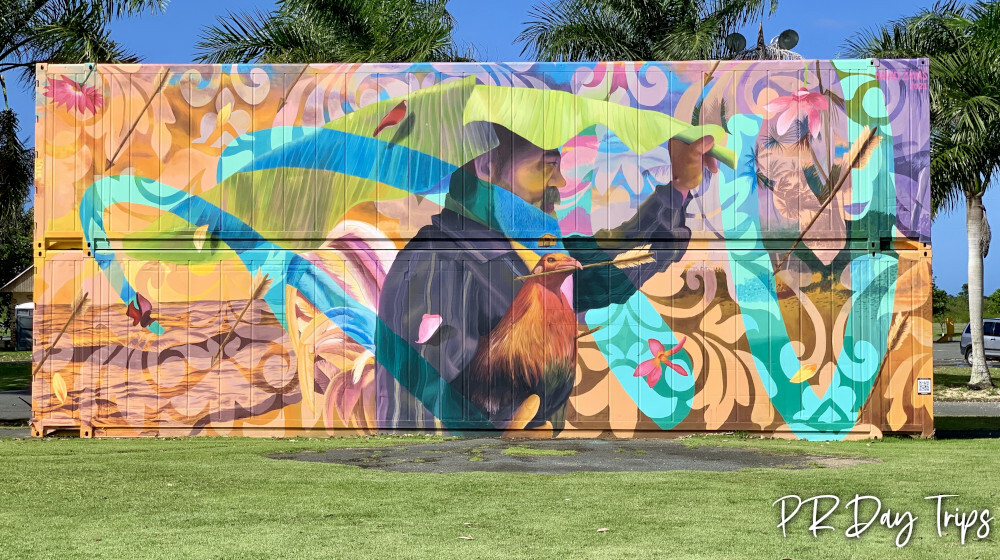 As an adult, I enjoyed the murals and art installations around the main area. And they had some old pieces of farm equipment around, which I got a cute photo of. The park also has gazebos that you can reserve (for a fee) for family parties or other group events. And near the front are a few small ponds with fish and ducks.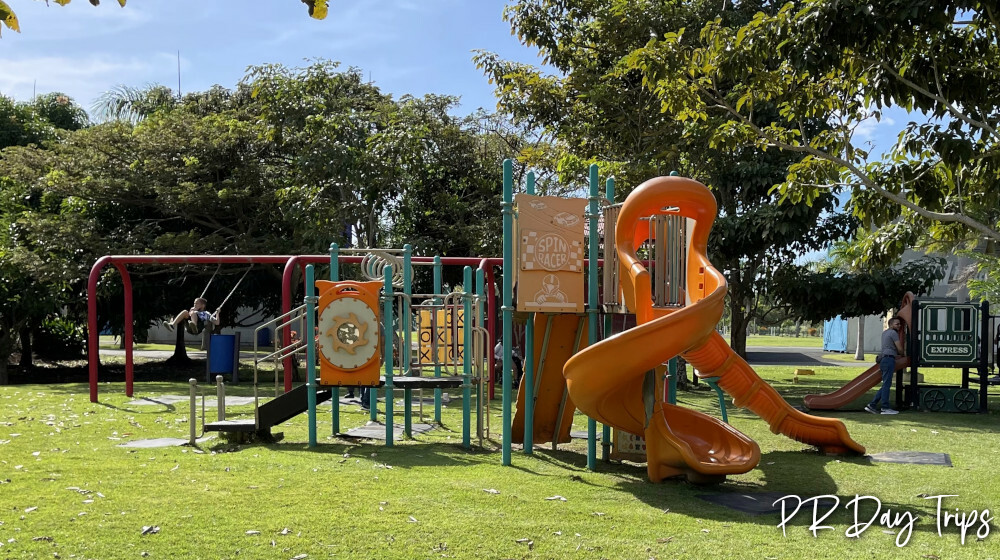 This park is used for town activities, and other large events. Occasionally they will host things like car shows, music concerts, food festivals, and of course the Christmas and Three King events. There is an equestrian area, where they hold the annual a Paso Fino horse show — "La Copa Dorado Minín Kuilan". They occasionally have a farmers' market. This park is where the town COVID vaccinations and testing events were held over the past 2 years.
There are restrooms available, but they are not working well at this time (no water)and plenty of parking. It seemed safe and pretty well-maintained. Though I know it is currently just a shell of its former self, it is still a nice place to see and walk around for a couple hours.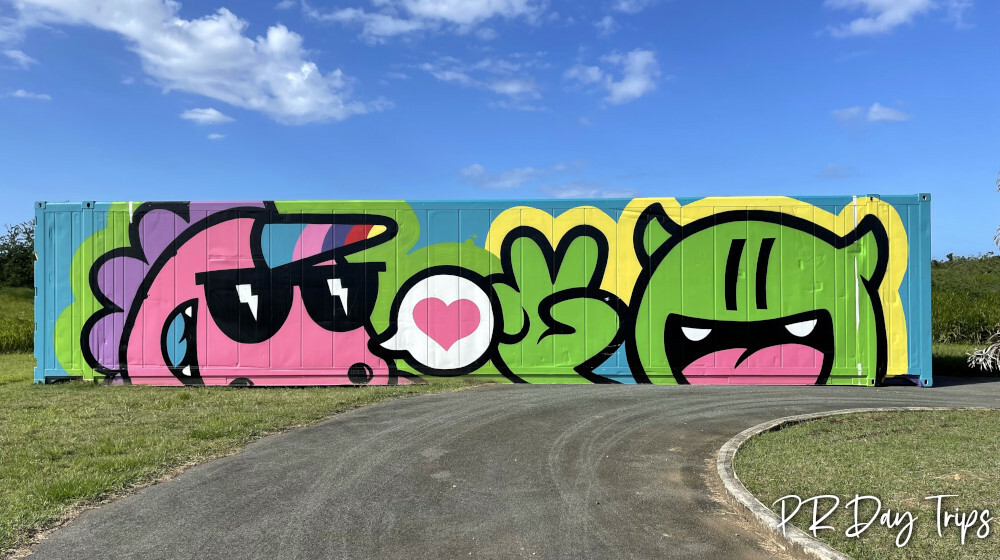 Details
The park itself is free, though parking is $2/car Monday to Sunday. Walk-ins and bikes can enter for free.
Open 7 days/week, from 6am to 6pm.
You can call them at 787-796-1230 for more information.
You can visit their Facebook page for more information.
The park is "pet friendly", as long as they remain leashed.
Click on a placename below to view the location on Google Maps ...
PuertoRicoDayTrips.com assumes no responsibility regarding your safety when participating in the activities described in this article. Please use common sense! If your mother or that little voice in your head tells you that you are about to do something stupid … then don't do it!