Check Out El Patrón Waterfall
2/22- I just read they sold the property where the trail was and now there is a fence around it…so there is no access. Hoping someone finds a new way down, or the new owners open it up for visits.
I like waterfalls, so when I see photos of local waterfalls, I make every effort to find them. That is how we found Cascada Patrón. This waterfall looks really nice in pictures, and it is relatively easy to reach. Technically, it is in the town of Morovis, but it is on the boarder with Vega Baja, so it is a quick stop when doing other things in the area. Another plus is that it is not too far from San Juan.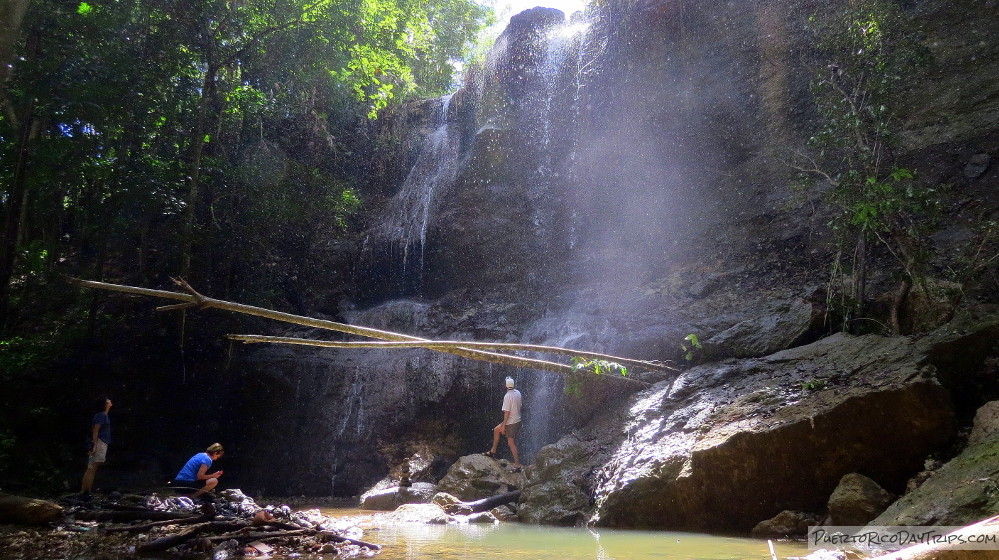 Our Visit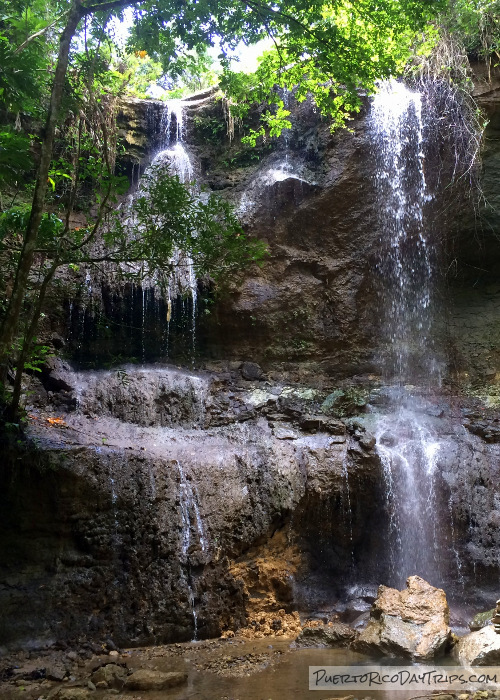 We went on a Monday morning, and, as expected, we had the place to ourselves. I have seen photos with a number of people at the falls, so I know it can get busy (most likely on weekends and in the summer). There is a path that leads to the falls behind an abandoned house … so, yes, you need to cross private property to get to the falls … but it is not posted to keep out or anything.
The path is easy to follow, but be aware it can be muddy, it is a bit slippery in places, and it does get steep in a few areas. But it is only like a 10-minute walk from the road through the forest to the waterfall.
The waterfall itself is pretty nice — probably 40 or more feet tall.
It had rained the day before we went, so the water wasn't 100% clear, but it still was pretty. If it rains, the falls get more full and prettier, but watch for flash floods. We could see where the high-water mark was from the recent rains! There is a small pool at the base of the falls, but it it looked pretty shallow. This waterfall was interesting because it flows over a different kind of rock, which was pretty fragile.
The main problem I have with this waterfall (and, really, this town in general) is there is a lot of trash and garbage dumped all over. So much of it ends up in the rivers and, of course, around these falls. It is a bit sad. But the falls themselves do look nice in photos, you just have to overlook all the trash. 🙁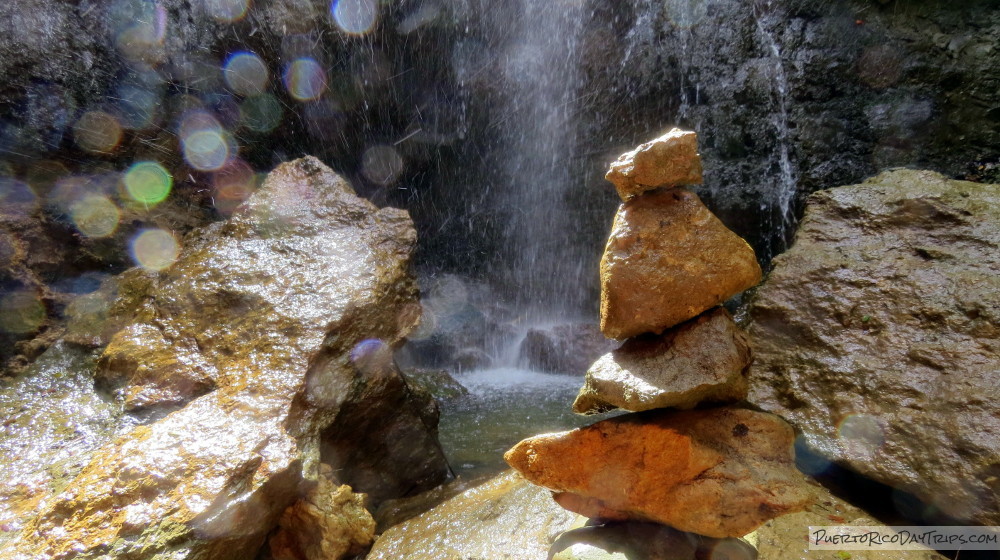 Details
Remember to take water, maybe insect repellent, and to wear sturdy shoes.
The walk from the road to the waterfall takes about 10 minutes.
The easiest way to get to El Patrón Falls is to take Route 22 to Road 137 (that's exit 42). On Road 137, look for a Walgreens. Just after the Walgreens, at KM 17.4, turn right onto Road 6617 and continue until KM 1.8. Coming from this direction, you will see an abandoned house on right as you come around the corner … then look on left and you can see the abandoned house with the trail sort of hidden in the tall grass. Park on left side here and the trail to the waterfall is on either side of the abandoned house.
It is about a 1-hour drive from San Juan
Click on a placename below to view the location on Google Maps ...
PuertoRicoDayTrips.com assumes no responsibility regarding your safety when participating in the activities described in this article. Please use common sense! If your mother or that little voice in your head tells you that you are about to do something stupid … then don't do it!