Discover a Church Made of Rocks
Whenever we go out on an adventure, I always search the internet for other things that are in the area where we will be. So, while we were in Camuy, we made a little detour to see La Igelsia de Piedras (Rock Church). This church is so cute, and a stark contrast to the buildings all around it.
This Methodist church was built in 1912, in a small barrio of the town of Camuy (in northwest Puerto Rico). The Kiplinger family donated the funds for its construction in memory of their son, Ernesto, who died when he was 21 years old. That's why the church is named "Ernesto Memorial Chapel". It was built by locals of the town, using locally quarried limestone rocks. It is beautifully constructed in a "craftsman style" design. There is even a cute bell tower above the door. The roof and windows have been replaced, but all the rock-work is original.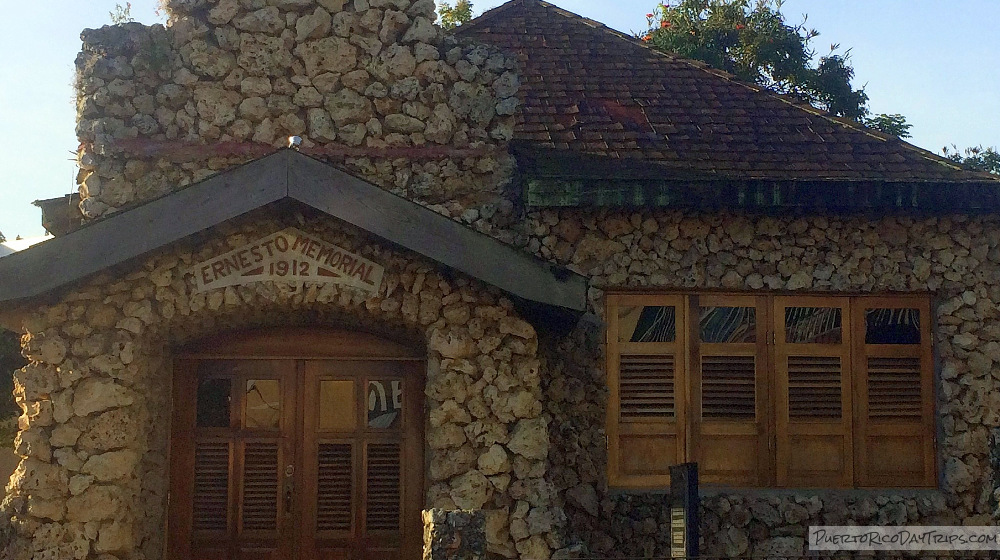 It was closed when we were there, so we only got to see the outside. But, from photos I have seen, it is really nice inside, too. It is still occasionally in use today, so perhaps you will get lucky and it will be open when you visit.
The Ernesto Memorial Chapel was listed in the National Register of Historic Places in 2010. There is lots of interesting info about the church on the registration form paperwork (PDF).
While I wouldn't make a destination, if you are in the area, it is a nice quick photo stop.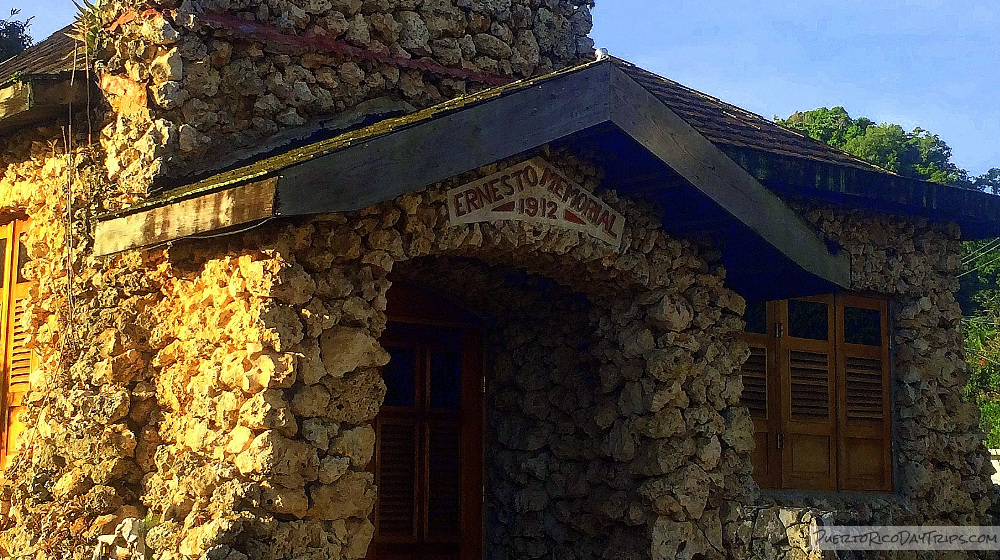 Details
From Route 2 in Camuy, take Road 119 south to Road 486 south. Continue on Road 486 until you come to the chapel, at the intersection of Road 486 and Road 488.
Click on a placename below to view the location on Google Maps ...
PuertoRicoDayTrips.com assumes no responsibility regarding your safety when participating in the activities described in this article. Please use common sense! If your mother or that little voice in your head tells you that you are about to do something stupid … then don't do it!