Hacienda Santa Ana: Home of Ron del Barrilito
2019- New Visitors center has opened and there are now tours and tastings. Book your tour today from their website: https://rondelbarrilito.com/tours/ .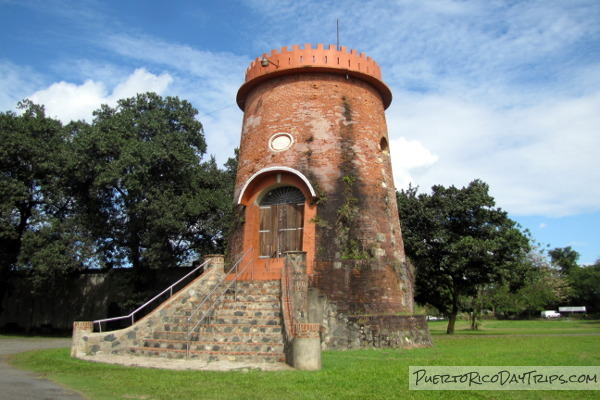 I love old, historic buildings and rum, so of course I had to make a point to visit Hacienda Santa Ana — the home of Ron del Barrilito, one of the local Puerto Rican rum producers. Their rum is made and aged here, on the family's property, which used to be an old sugar hacienda. They don't offer formal tours nor samples, but if you are in the Bayamón area, this might be a place for a quick photo-stop. And if you make an appointment ahead of time and someone is available, you may get walked around the place and given a little tour.
Some History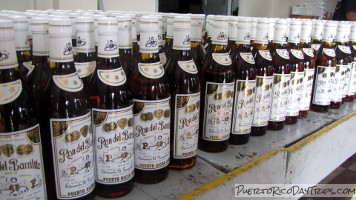 The Fernández family has owned Hacienda Santa Ana in Bayamón since 1797. It used to be a sugar cane plantation and, like many sugar plantations back in the day, they made some rum for personal use.
In 1880, Pedro Fernández started selling his family's rum under the name Ron del Barrilito (rum from the little barrel) — named after the barrels they used to age the rum. Today, the family continues to make rum here, using the family's same blending and aging practices.
Our Visit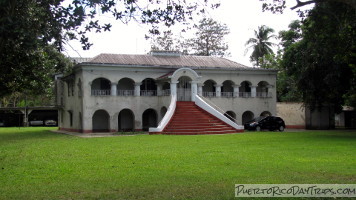 First off, it should be noted that this facility is not set up for tours. There is no guide, showroom, nor rum tasting. If you show up, you might be lucky enough to have one of the family members stop working long enough to show you around. But really, this is not something they can do too often.
This trip should only be for people who really appreciate historic buildings and Ron Barrilto! With that said, the Fernández family keeps the gates open, and they are OK with the occasional visitor.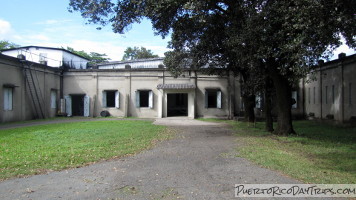 We arrived and parked along the gravel driveway. There is a beautiful old hacienda house, with a large staircase. There looks like some old workers' quarters, and right in the middle of the property are the ruins of an old windmill (dated 1827). But don't be fooled — inside that windmill is the air-conditioned office!
We hadn't called ahead of time, so we kind of walked toward the open doors of the "factory". When we got there, the workers were hand-labeling hundreds of bottles of rum. It was pretty cool to see.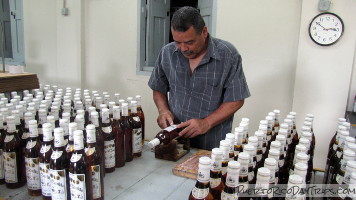 A couple minutes after we arrived, Señor Manuel Fernández came out of the office, and graciously offered to show us around and explain their process.
They don't actually distill rum here. They buy raw, distilled alcohol from local distilleries, and then work their magic to produce their unique rum.
They blend it (according to their decades-old family recipe), and then set it to age in charred sherry wine barrels. This is different than other rum producers in Puerto Rico — all the others age their rum in charred whisky barrels, and then they blend the aged spirits.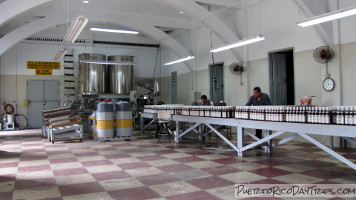 Ron del Barrilto produces three types of rum — 2-Star, 3-star and 5-Star (the number of stars are on the label). The 2-Star gold rum is aged 3 years, while the 3-Star gold rum is a mixture of rums that are aged between 6 to 10 years. The new 5 star is well aged rum , some up to 35 years old, blended to perfection.
This is not a huge operation, but it is a true Puerto Rican rum, and a favorite of local Puerto Ricans.
We were not able to get into the storage are where they age the rum that day (long story), but normally you can go in there and see all the barrels stacked up. I was a little bummed but what can you do?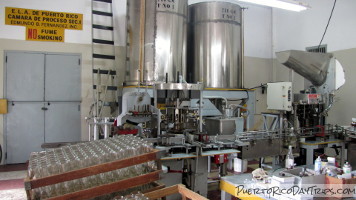 Señor Fernández was so nice, answering all my stupid questions, but I did feel a little bad taking him away from his work!
Since they don't offer samples to taste, make sure to taste their rums beforehand. If you want some good quality sipping rum, they will sell you a 3-pack of the 3-Star gold rum for less than you'll find it elsewhere on the island.
Details
They are open Monday through Thursdayfrom 8am to 11:30a and 1pm to 4:30pm. Fridays- only 8-11:30a, closed weekends.
Remember that they do not offer formal tours. They ask you request a visit before showing up-either by calling or online-via their website . If you go without a request, you are basically showing up and hoping they will let you walk around.
You can call Ron del Barrilito for more information at 787-785-3490.
From the San Juan area, take Route 22 west to exit 10. Then take Route 5 south. Continue on Route 5 until you see a small exit to the right that goes toward Route 28. Get off at that exit, but instead of turning left to get onto Route 28, continue straight through the stop sign. Hacienda Santa Ana / Ron del Barrilito is just on the right side, past the small paved lot on the corner. Look for their sign (pictured here). Drive in through the open gate and park.
We are in the process of updating the maps we use on our web site. While we're working on that, you can click on the GPS coordinates below to view the location on Google Maps ...
PuertoRicoDayTrips.com assumes no responsibility regarding your safety when participating in the activities described in this article. Please use common sense! If your mother or that little voice in your head tells you that you are about to do something stupid … then don't do it!