Explore the Historical PR Train System at the Isabela Train Museum
Starting in the late 19th century, and expanding and running through the mid 20th century, Puerto Rico used to have a train (and trolley system) for public transport. The train system ran almost around the whole island. It was used to carry people and product (mainly sugar cane) from town to town. The train system ceased to operate as the sugar cane industry came to an end. The last passenger run was in 1953, and the last sugar cane transport was 1957. Almost all of the train tracks have been removed, and the train locomotives and cars have been left to rust away or were used for scrap metal.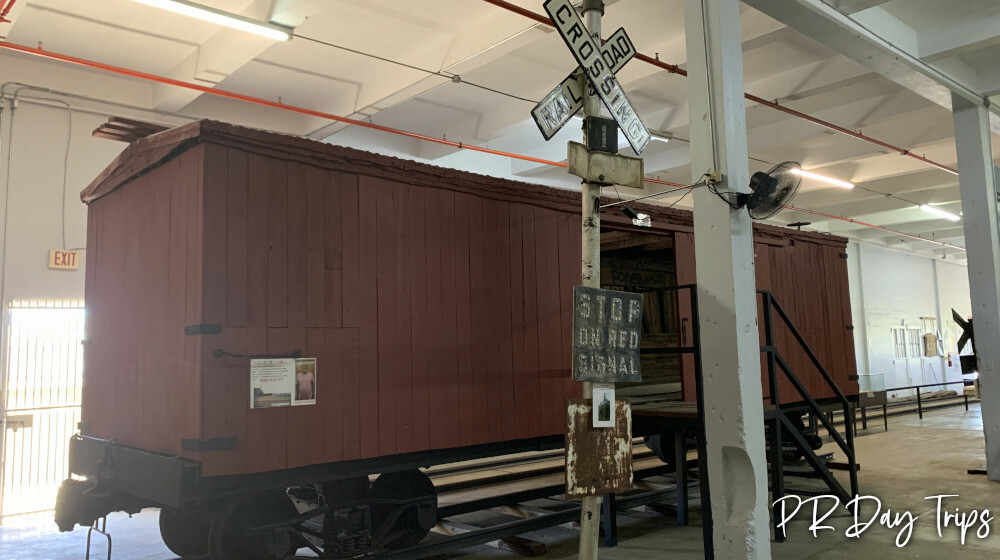 Luckily, there are some train enthusiasts that formed a non-profit corporation called Amigos del Tren de Isabela (ATI) whose goal is to preserve that part of Puerto Rico's history. They collect all sorts of train memorabilia, and they restore and preserve the old train parts. Much of that is now housed at the Museo del Tren in Isabela. They also staff the museum and give the tours so that everyone can learn about and enjoy this part of Puerto Rico's history.
The Museo del Tren is dedicated to the history of the train system in Puerto Rico. Located in Isabela, a town on the north west coast of Puerto Rico, it is about 90 minues from the San Juan area. Run by volunteers, and open only on the weekends (or for school groups by appointment), this small museum gives you the opportunity to see, hear, and touch some of the past.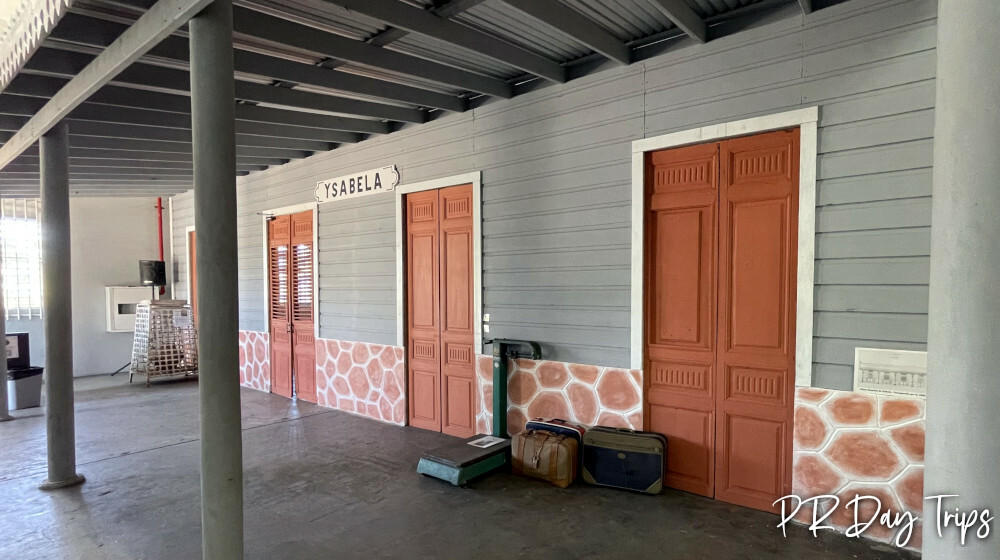 The museum is full of train-related articles, from smaller things like tools and signs, and larger things like crossing gates, lights, whistles and horns. They created an old train station facade to welcome you into the back area that houses the locomotives. There are model train set ups with running trains, lots of photos and more. The best part is the restored steam locomotive, engines, and box cars. There is also a load of information about the sugar mills around the island that were serviced by the train system.
It is a great place for kids. The tour guide when we went was dressed as a conductor. It is an interactive space, where you are allowed to touch things and go inside of the restored pieces, and pretend to drive the train. You get to help work a hand-driven tram (called a teresina in Spanish) along a short track. There are flashing lights, and watch out when they sound the various bells and whistles — seriously, plug your ears when he blows the last train horn!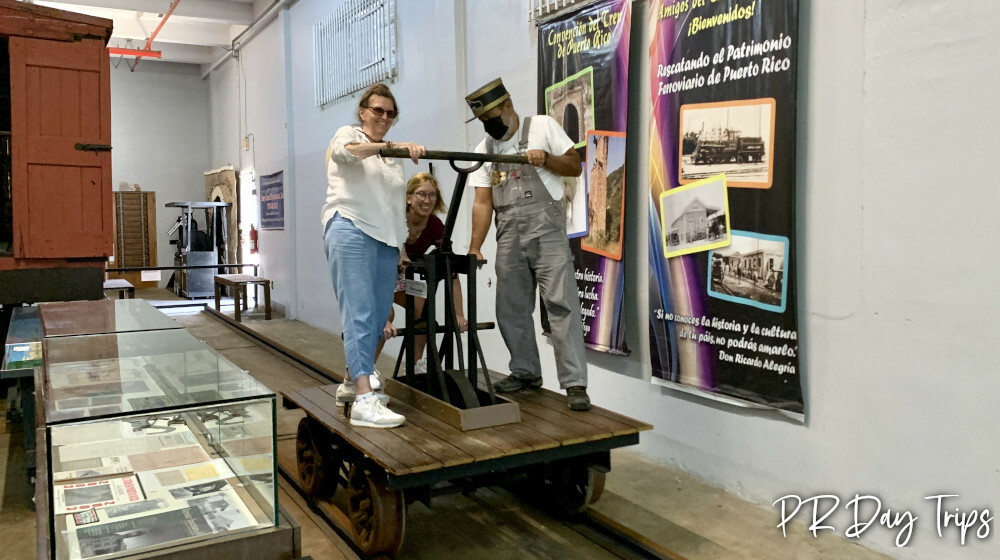 We liked this museum, as I enjoy seeing history being preserved. They had recently gotten a horribly rusted tender from the Humacao mill locomotive that we had visited, which is next on their restoration to-do list. I like how the museum is hands-on, and the guides were so into it! They even have a ramp going up into the locomotive, so people with mobility issues could go up and inside.
All the posted information is in Spanish, but there was a second volunteer there that could translate for you if needed. I enjoyed reading about the different sugar mills around the island, too. There is a small donation required to enter, but the since this museum runs only on the donations from the tickets, private donations, and sales from their gift shop, it is so worth it!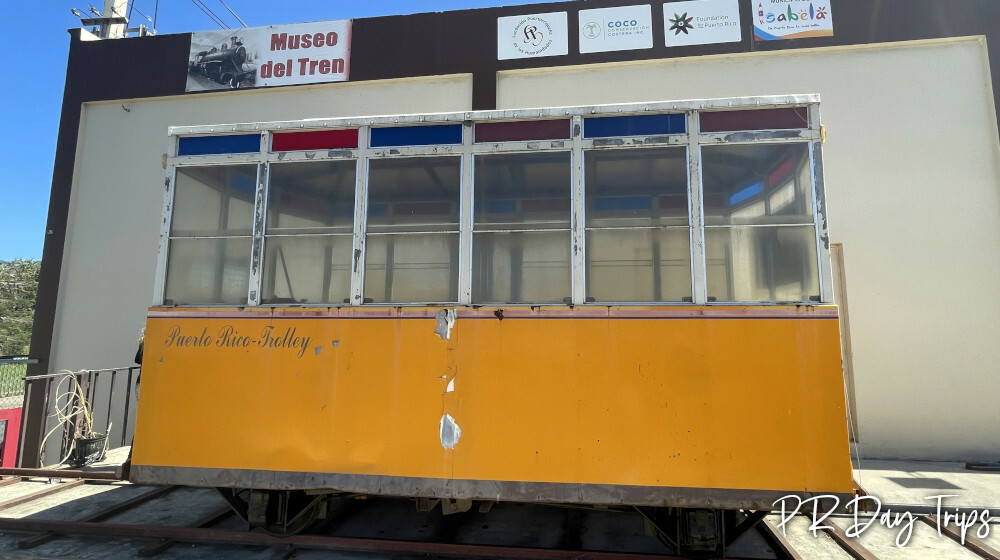 Details
There is a $5 per person donation for this museum.
The museum is open from 10am to 3:30pm on Saturdays and Sundays. They can accommodate school groups by appointment.
The museum is operated/staffed by volunteers who mainly speak Spanish. There may be an English-speaking volunteer available – call ahead if that is really important to you.
Allow 1 or 2 hours to visit this museum.
You can call them at 787-647-3173 for more information.
You can visit their Facebook page for more information.
The museum is located on Road 113 near the intersection with Road 4472 in Isabela.
Click on a placename below to view the location on Google Maps ...
PuertoRicoDayTrips.com assumes no responsibility regarding your safety when participating in the activities described in this article. Please use common sense! If your mother or that little voice in your head tells you that you are about to do something stupid … then don't do it!