Fish the Day Away at La Plata Reservoir
Lago (lake) La Plata is a man-made fresh-water reservoir in Toa Alta. Officially called Refugio de Vida Silvestre del Embalse La Plata, (Wildlife Refuge of the Reservoir La Plata), it is administered by the Puerto Rico Departamento de Recursos Naturales y Ambientales (Department of Natural and Environmental Resources). The refuge is a natural habitat for a number of native and introduced flora and fauna. It is a popular destination for fishing enthusiasts, as it is stocked with fish that are hatched and grown at the Maricao Fish Hatchery (Vivero de Peces). The reserve is a pretty lake-side park for walking, bird-watching, and picnicking.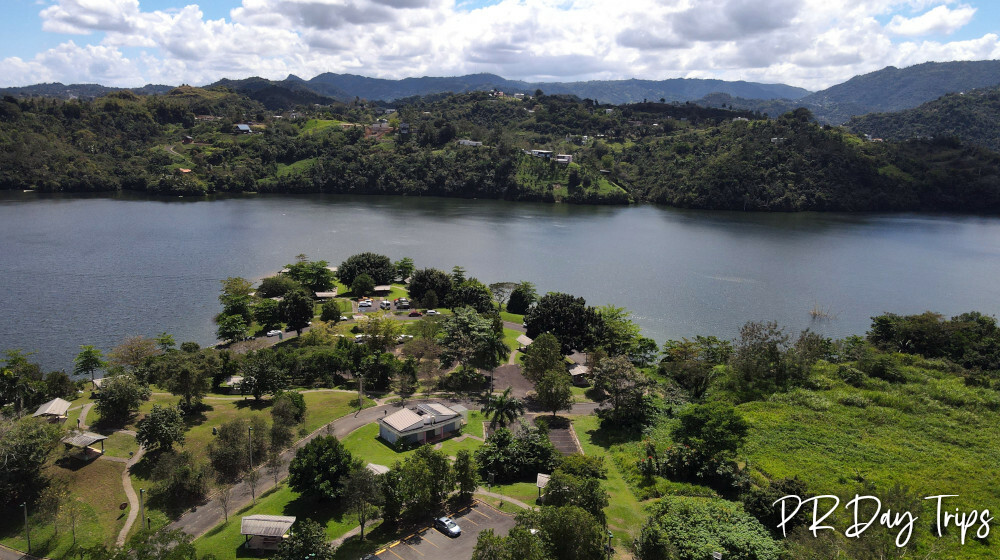 The Refugio de Vida Silvestre del Embalse La Plata is located in Toa Alta, a town just 40 minutes west of San Juan.
The area around the reservoir is a lovely lake front park. There are covered picnic tables with BBQ grills, educational signs, and restrooms and showers (though they were closed the day we went). The lake is surrounded by hills and green mountains, so there are great photo ops. There are lots of birds by the lake and up in the trees, so birdwatchers will enjoy this area, too. Kids can watch for fish, turtles, and iguanas at the shoreline. It is a very pretty area for a family and friends get together. But one big rule — no swimming in the reservoir! They want to maintain a quiet relaxing place to enjoy nature.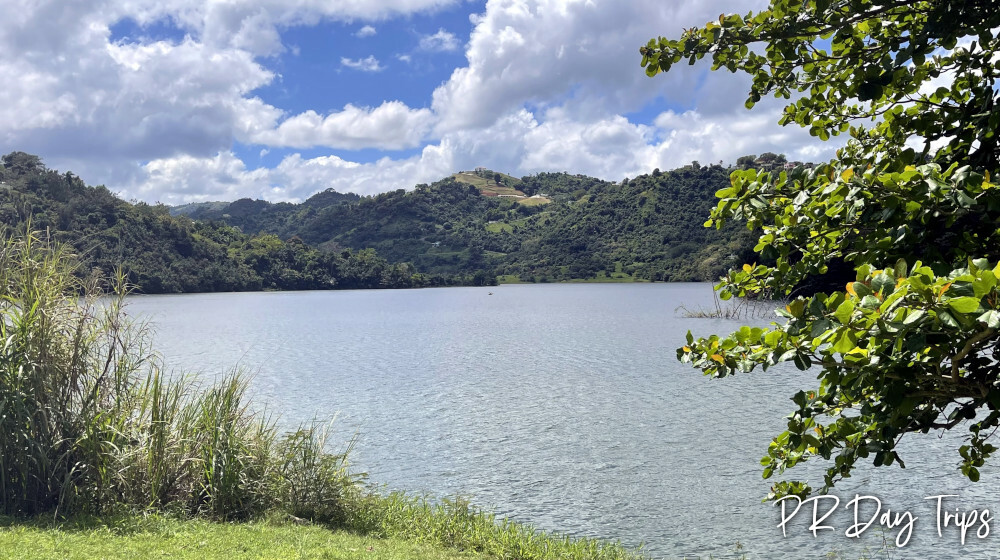 The big draw here is recreational fishing! Fishing from shore is very popular, and the lake is well-stocked. There are a variety of fish species, including tilapia, large-mouth bass, and catfish. As far as I know, you are required to have a fishing license from the Departamento de Recursos Naturales y Ambientales (DRNA) for fresh-water fishing in these lakes. I would ask the DRNA personnel at the gate when you arrive.
Besides fishing, La Plata Embalse is also a great location for boating and kayaking. The lake's calm waters make it an ideal destination to explore the lake and its surroundings. There are floating docks for getting your kayak and small water craft in and out easier. And a boat ramp for larger boats (maximum engine size is 30HP) on trailers.
You need to have your own fishing or boating equipment, as there are no rentals in this area. And of course, follow all the local rules for fishing, and use of the area.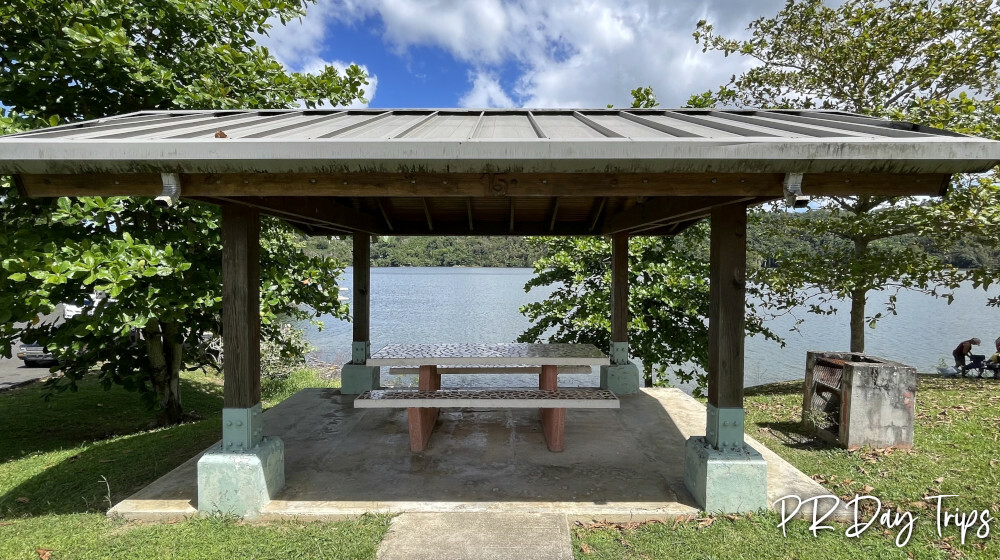 Details
There is no cost to enter the nature reserve, and parking is free./p>
The reserve is open from 7am to 5pm, from Wednesday to Sunday. They are generally closed on Mondays and Tuesdays.
There were some "do not enter" signs at entrance, but If gate is open, you can enter. If gate is closed, then the reserve is closed.
Facilities include covered picnic table, boat ramp, and (possibly) restrooms/showers.
The reserve is located off PR 824 KM 4.9, at the end of Camino Recreativo La Plata, in Toa Alta.
Click on a placename below to view the location on Google Maps ...
PuertoRicoDayTrips.com assumes no responsibility regarding your safety when participating in the activities described in this article. Please use common sense! If your mother or that little voice in your head tells you that you are about to do something stupid … then don't do it!