Glimpse History at the Luis Munoz Marin Foundation
Gardens and tours are up and running. Call for a tour!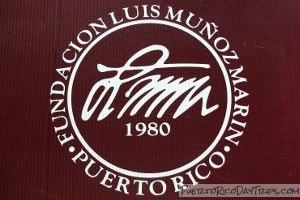 The minute you make your plans to come to Puerto Rico, you know his name — Luis Muñoz Marín. You might wonder Who was this guy that the airport is named after?
Luis Muñoz Marín was the first elected Governor of Puerto Rico, and, through his efforts, he changed Puerto Rico forever. He was loved and revered by many people. A foundation (Fundación Luis Muñoz Marín) has been set up to preserve his legacy for future generations.
While this is not a must do for most people, his home is an interesting place that deserves some attention. The LMM Foundation offer tours of his house and office, and gives you a great insight into his life and work. Only a short drive from San Juan, the tour will advance your knowledge of some of the political history of Puerto Rico.
Luis Muñoz Marín – The Man
Born February 18, 1898, Muñoz Marín was born into a political family. He spent many years as a child and young man in the States, but always seemed to come back to Puerto Rico. He married an American woman (Muna Lee), with whom he had 2 children. His first career was as a writer, and he began getting interested in politics and the independence movement, while researching and writing about it.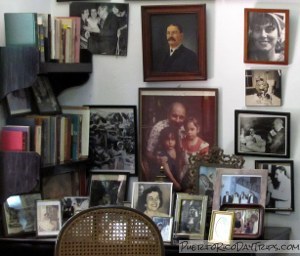 In 1932, he was elected a senator. Muñoz Marín worked closely with the United States, and he was able to get Puerto Rico included in the New Deal program and Operation Boot Strap. These provided much needed money to improve the standards of living of many of the people living on the island.
In 1938, Muñoz Marín helped create the Popular Democratic Party of Puerto Rico (PDP or the Commonwealth Party). During this time, he met Inéz Mendoza, who he later married in 1946 and had 2 children with. He was elected president of the PDP.
In those years, the govenors of Puerto Rico had all been appointed by the United States. In 1947, the United States Congress passed legislation that allowed Puerto Rico to elect its own governor. Muñoz Marín was elected first govenor of Puerto Rico and took office in January 1949. He worked with the United States to create Puerto Rico's Constitution, and to change the status of Puerto Rico to Freely Associated State (Estado Libre Asociado) or, as it's more commonly called today, a commonwealth.
He continued to work with the United States to modernize Puerto Rico, but still tried to keep the island's identity and traditions. Through his lifelong efforts, he improved literacy and access to healthcare, and increased modernization, industrialization and jobs on the island.
Muñoz Marín was very popular, serving sixteen years as Governor. He continued to work as a Senator until he retired from politics in 1970. He died in 1980 and Doña Ines died in 1990.
The Foundation Tour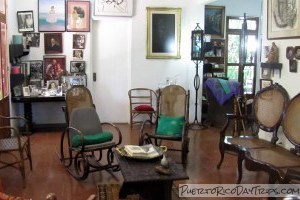 We happened to visit the Foundation on the day they were having an open house to celebrate the anniversary of Muñoz Marín's birthday. This was a special day on which they were offering a number of tours and special programs.
On normal days, they offer 2 tours/day of home of Muñoz Marín. On the tour, you get to see his house, his office, the Bohio and some of the gardens around the house. The guides tell you about his personal life and some of his political accomplishments. It was interesting, but I felt a bit like a voyeur. They built an elevated porch all the way around his house and installed plexiglass in all the windows. On the tour, you walk from window to window, looking in at his house.
All his artwork, books, papers, family photos, personal knick-knacks are on display — just as it was when he and Doña Inez lived there. His office and library also has a wall of windows, so you can see it.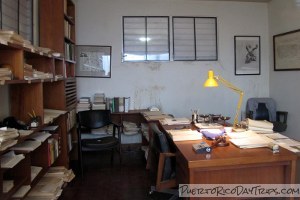 I guess the neat part is that you get a real feel for this man, and his life. Even though he had money, you could tell he was a practical person.
The guides did a nice job telling you about the man and some of his contributions to modern-day Puerto Rico. After the tour, you get a chance to walk in the gardens and down to the Bohio (think gazebo) where Muñoz Marín perfered to hold many important political meetings. The simple structure in this calm beautiful setting probably helped keep calm minds.
Also at the Foundation, but not part of the formal tour, is the archives of Muñoz Marín's works, as well as the works of some of his contemporaries.
Parque Doña Inéz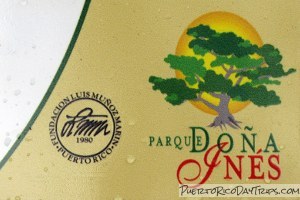 Right next door is the Parque Doña Inéz. This 12-acre park is being developed as an arboretum of rare and endangered trees from the Caribbean. The day we went, they were offering tours of this park. It has bilingual signs showing the name, and explaining the uses and origin, of each of the trees.
They have a greenhouse area where they grow the endangered plants from seeds, and they are always looking for propagation material.
Details
The cost of admission for the house tour is $6.00 plus IVU (sales tax) for adults; $3.00 plus IVU (sales tax) for kids under 12 and seniors over 60 (with ID). Price included admission to The Dona Inez Park .
The Foundation is open Tuesday – Friday. They are open some holidays. Reservations are required for the tours. If you need an English tour guide, let them know that when you call for your reservation (English tour guides are not available every day).
You can call 787-755-7979 option #1 for more information or to make a reservation or email them at info@flmm.org.
You can visit the Luis Muñoz Marín Foundation Facebook page for more information.
The Foundation is located on Marginal Road 877 KM 0.4 in Rio Piedras.
Click on a placename below to view the location on Google Maps ...
PuertoRicoDayTrips.com assumes no responsibility regarding your safety when participating in the activities described in this article. Please use common sense! If your mother or that little voice in your head tells you that you are about to do something stupid … then don't do it!