Mar Sin Barreras – Accommodating Special Needs in Luquillo
Just because Puerto Rico is surrounded by water doesn't mean that everyone can easily enjoy the beach. Oftentimes, people with mobility issues or other special needs are excluded from enjoying the simple things that most of us take for granted. That changes now! Mar Sin Barreras (or Sea Without Barriers) recently reopened in Luquillo to provide increased beach and ocean accessibility to residents and tourists with disabilities.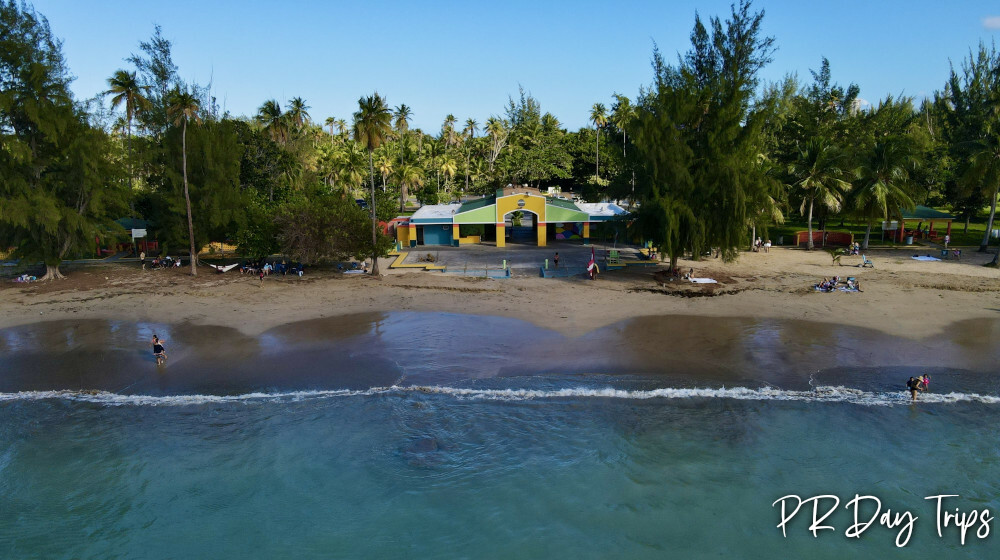 Inspired by a young disabled girl (Rosimar Hernández) who, in 1994, asked the Puerto Rico government to "tear down the barriers that limit the enjoyment of our beaches to the people with disabilities". The Mar Sin Barreras concept was approved and, in 1995, it became a reality on the far east end of Balneario Monsarrate in Luquillo. Over time, lack of funds and maintenance caused the facility to fall into disrepair, and it was eventually shut down. But the dream never died — it just took a while to get re-established.
Finally, in 2021, after a lot of planning, collaboration between some government and private agencies, donations, and loads of volunteer work, Mar Sin Barreras came alive again and has reopened! Volunteers made a beautiful mural on the outside of the building, showing happy people enjoying ocean scenes (including Rosimar!). Really pretty!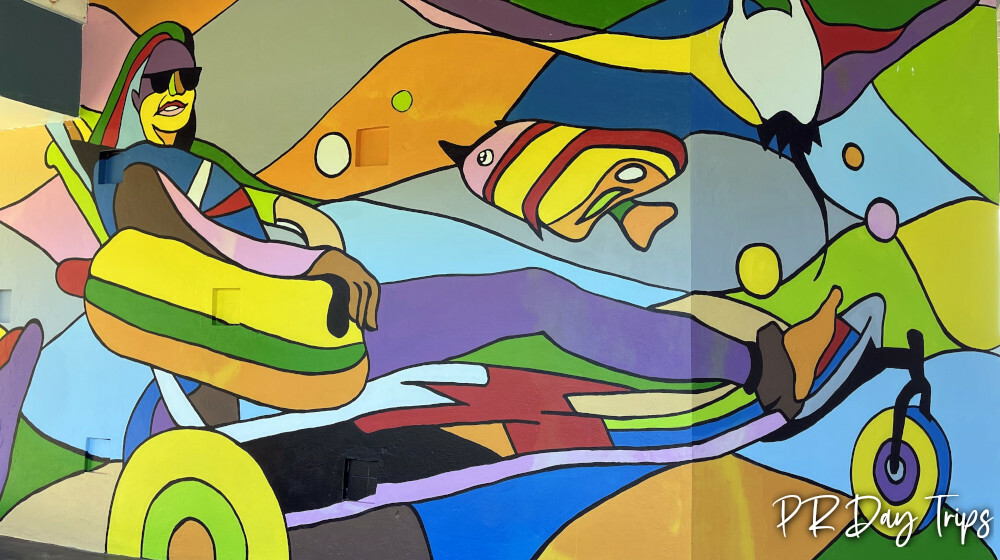 This special area is for the enjoyment of people with handicaps and their family/guests (though of course anyone can sit on the beach here). The area consists of about 50 handicapped-only designated parking spaces very close to the beach. If you don't have a government-issued hang tag, you can drop people off here, and then go park in usual beach parking area.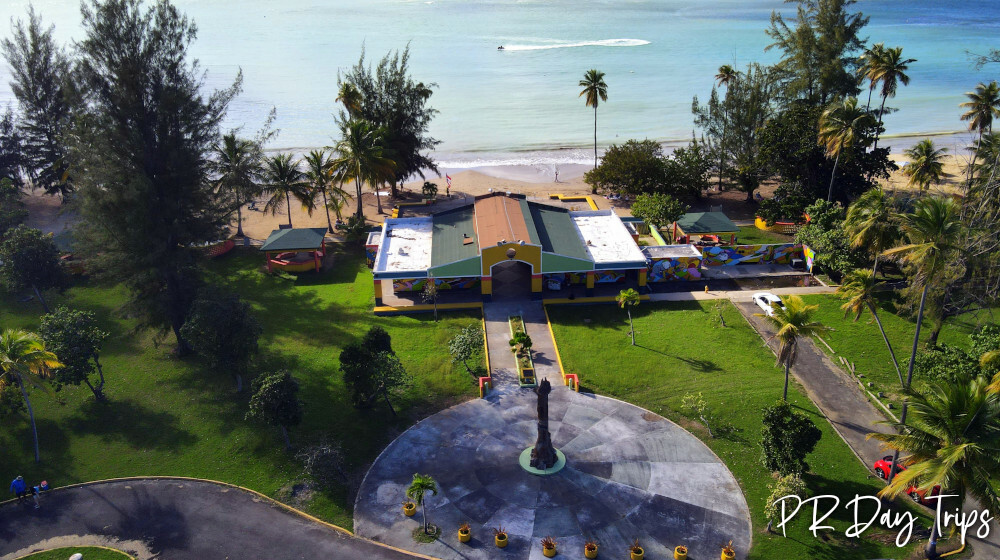 From the parking area, it is just a few feet of pavement — with ramps for easy walking or rolling — to the open-air building, with only a narrow beach standing between you and the ocean. At the reception area, you will meet the people who can help make sure everyone has a great day at the beach. There are working restrooms and showers, changing area (with special lifts, seats, or a bed if needed), flotation devices, special chairs, lifeguards, and some covered picnic gazebos.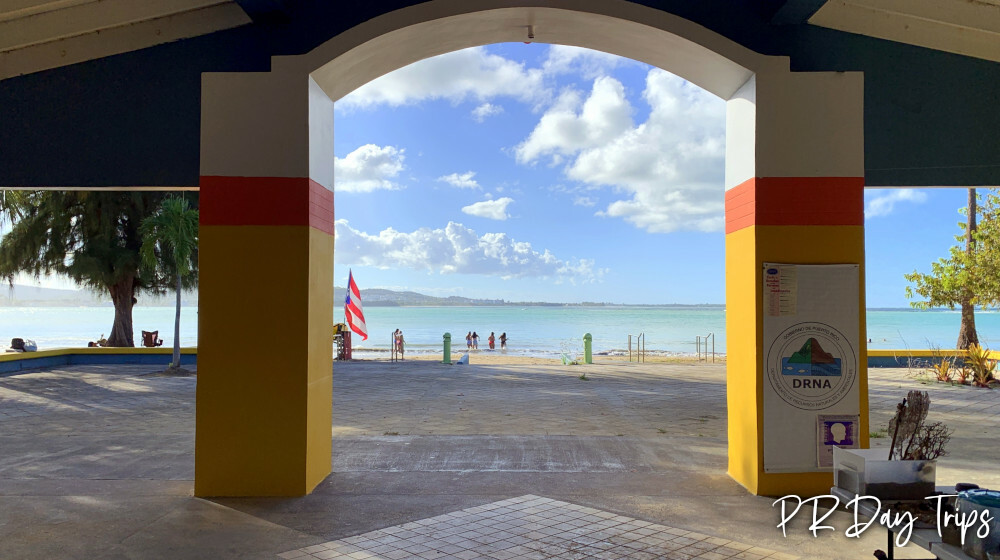 We met Elizabeth Rodriguez Gonzalez, who is in charge of the area. She is bilingual and can work with people with all handicaps (blind, deaf, physical, emotional, etc). They have large wheeled chairs for ease of mobility on sand, and a couple special amphibious lounge chairs to move people into the ocean. Elizabeth will work with the family, and educate everyone on the use of these chairs and the flotation devices.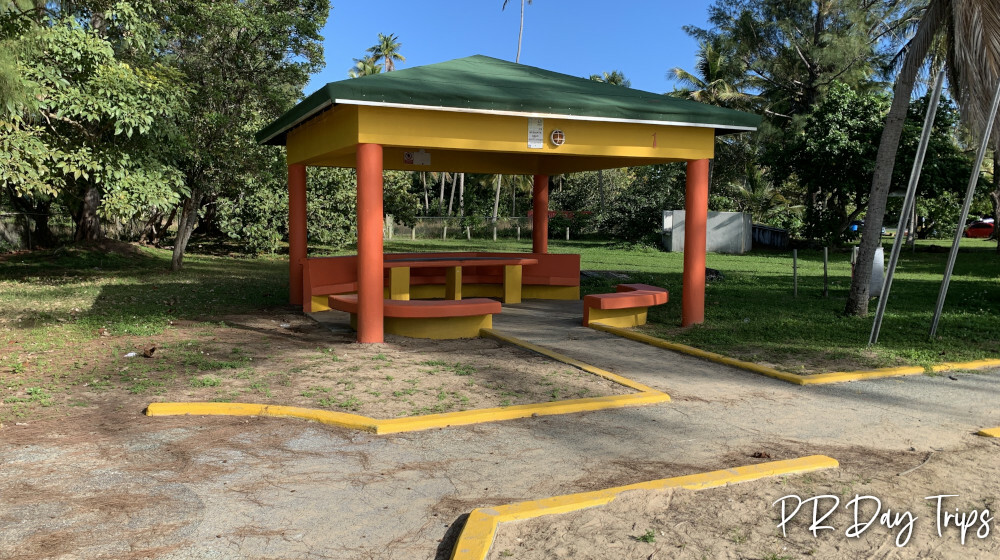 She will help each handicapped person, float you out of the transport chair, and stay with you in the water until everyone is comfortable. She even teaches exercises you can do in the water to help with your flexibility. Then she will leave you to enjoy the water with your family/guests. When you are done, she will help get you back into the transport chair , get you out of the water, and help with any other equipment needed (in the restroom, shower, changing room). She is fantastic, and wants to make sure everyone really has a great day. And all of this is free for the users.
Keep in mind that this refurbishment was done mostly with donations and volunteers. So not everything is complete or as nice as it could be. The building itself still needs work, and the restrooms are not pretty, but they work!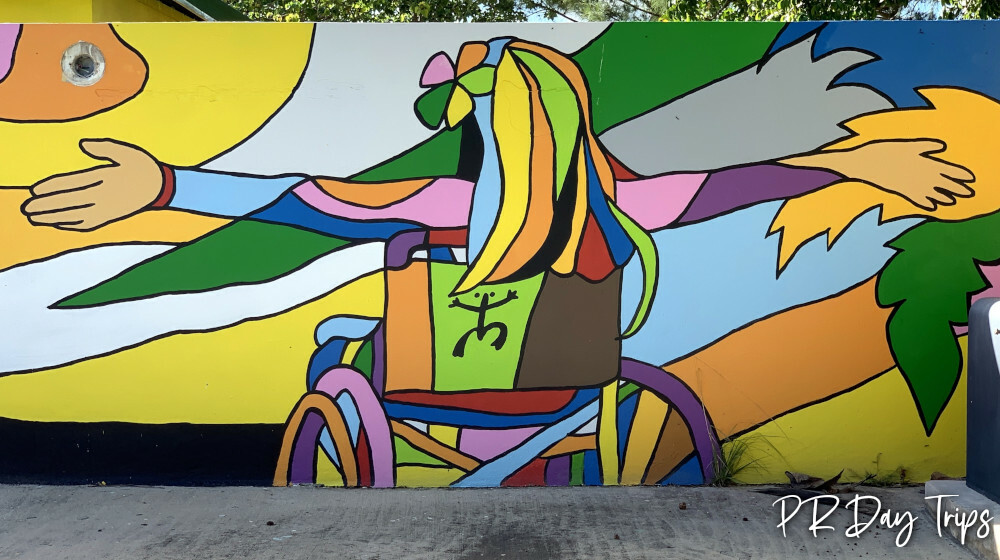 Details
There is no cost to utilize the Mar Sin Barreras facility (other than the normal $4 fee to enter the Balneario parking lot). They are always thankful for any donations to help complete and improve the area. Donations can be made at the beach or sent via ATH Móvil to 787-905-0218 (Beira Garcia), with a note it is for the Mar Sin Barreras improvement.
The facility is open Wednesday- Sunday from 9am to 4pm. Closed major holidays like Three Kings Day, Thanksgiving, and Christmas.
In order to utilize the handicapped parking at the facility, a government-issued handicap hangtag is required. If you have one issued by your local State, be sure to bring it!
You can visit their Facebook page for more information.
you can write directly to Elizabeth Rodriguez Gonzalez at elizabethrodzgonz@yahoo.com to get any questions answered.
To get to Mar Sin Barreras, enter the main Balneario parking area and turn left onto road that goes by walkway to the Balneario. Road turns to the right at the buildings, then follow the road until the end. When we went, it was confusing because the were conflicting signs that said "Official Vehicles Only" and "Entrada Mar Sin Barriers".
Click on a placename below to view the location on Google Maps ...
PuertoRicoDayTrips.com assumes no responsibility regarding your safety when participating in the activities described in this article. Please use common sense! If your mother or that little voice in your head tells you that you are about to do something stupid … then don't do it!