Discover the Beauty of Bobbin Lace in Moca
Mundillo (or bobbin lace) is a special kind of lace that is handmade using bobbins to weave thread into a pattern. It is an old craft, coming to Puerto Rico via the Spanish settlers. Back in the day, it became the very popular as ornamentation on clothing – for those who could afford it – because only certain artisans could do it.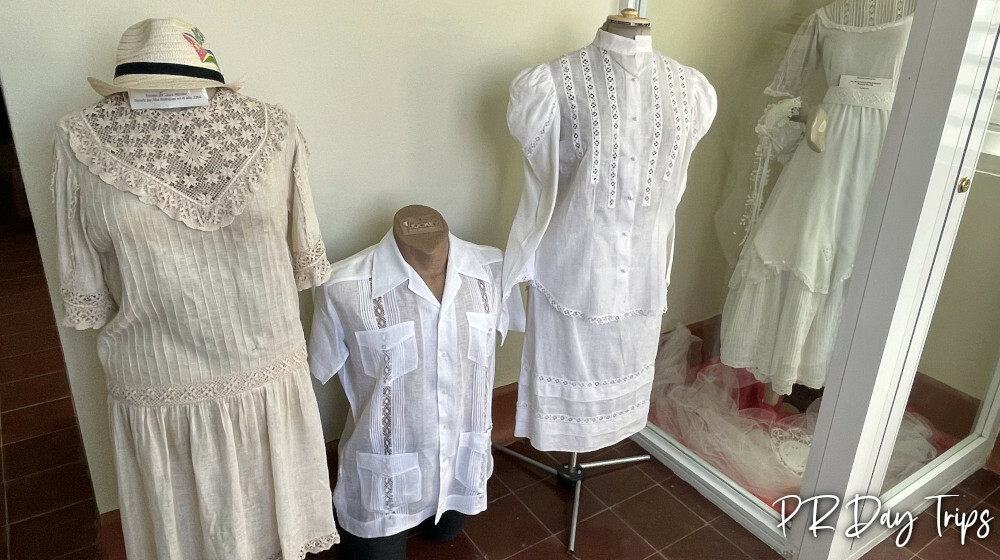 As time goes on, fewer and fewer people know how to make it – at the risk of becoming a "lost art". The Museo del Mundillo de Puerto Rico (or the Bobbin Lace Museum) in Moca is a showcase for preserving this beautiful art. By offering tours, information, and classes, they are trying to help this craft make a comeback in Puerto Rico.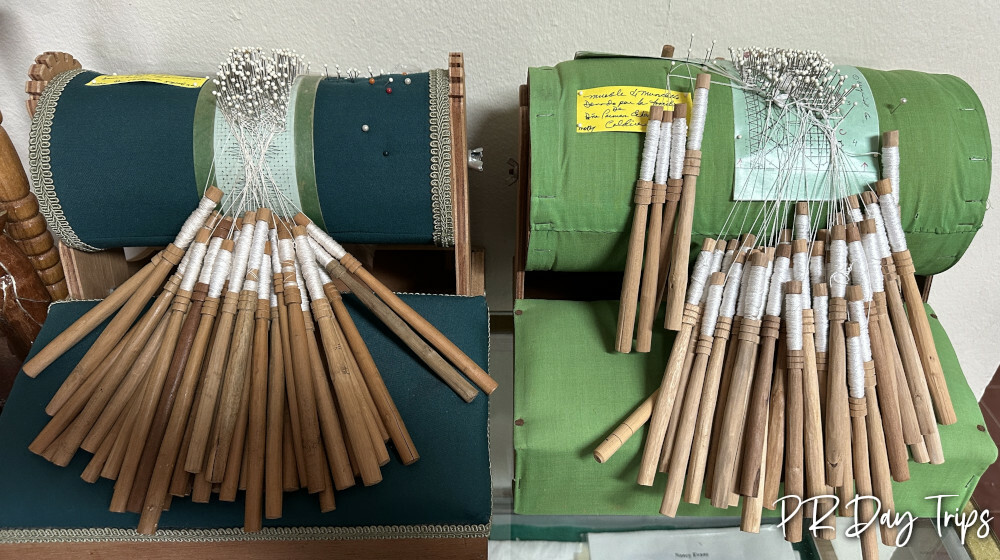 Moca is a town on the west end of the island, located about about 2 hours from the San Juan area. While I can't say why mundillo lace and Moca are so closely related, but Moca and Mundillo lace go hand in hand in Puerto Rico – probably because of this museum!
Visiting the museum has been on my "should visit list" for many years. And while visiting a lace museum might not be high on everyone's list, I have to say that we really enjoyed it! The lace is lovely to look at. But it is the curator/director of the museum that really makes you interested in this artisan skill.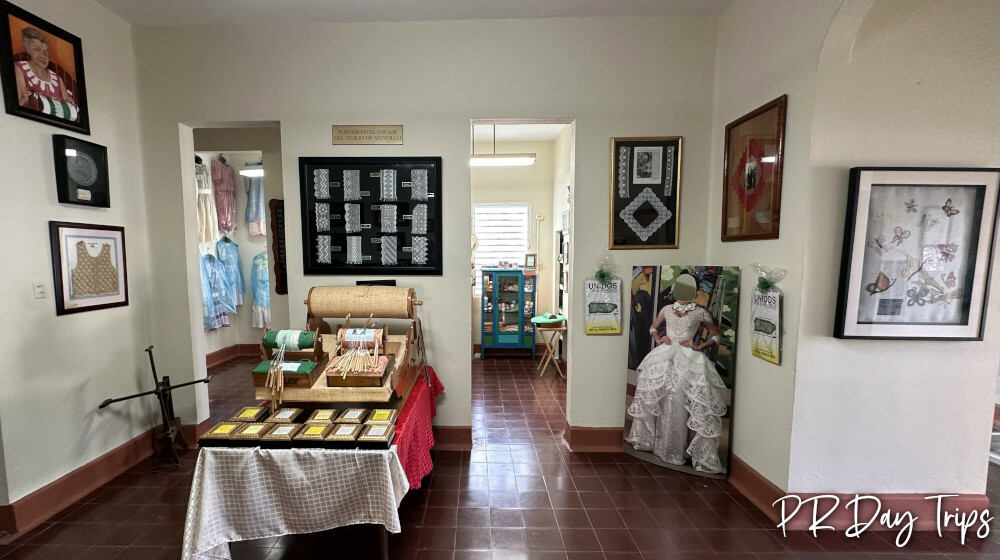 The museum was opened in 2004 by artisan Benito Hernandez, and he still runs and gives tours of the facility. This old building is jam-packed with all sorts of lace samples, bobbins, patterns, furniture (platform for weaving the lace), and more.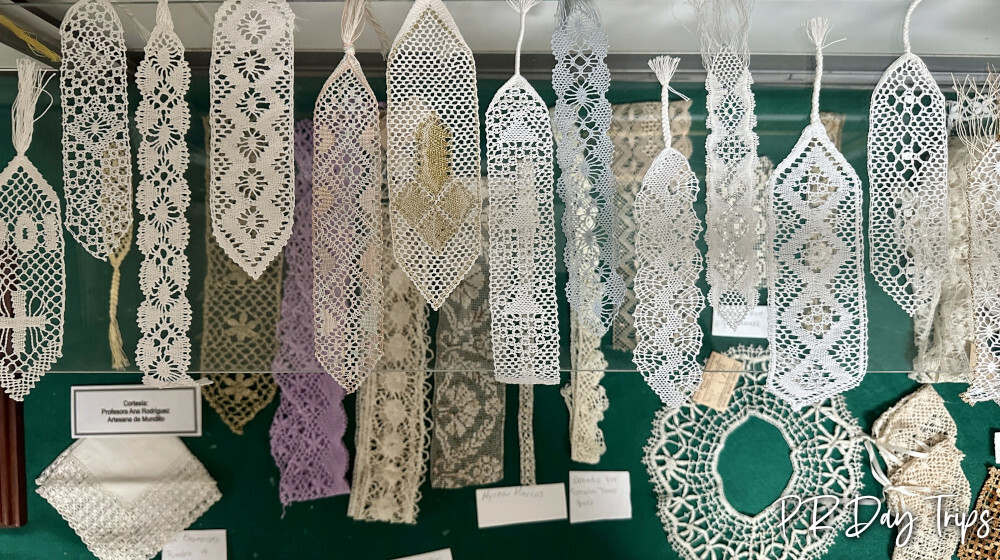 You will find dresses and other clothing with the lace on display, in addition to fans, tablecloths, handbags and wall hangings. There are new and old lace pieces from PR but also from around the world. It really is beautiful to see the work that goes into making it, and the various quality and styles different artisans have. There is so much to see here!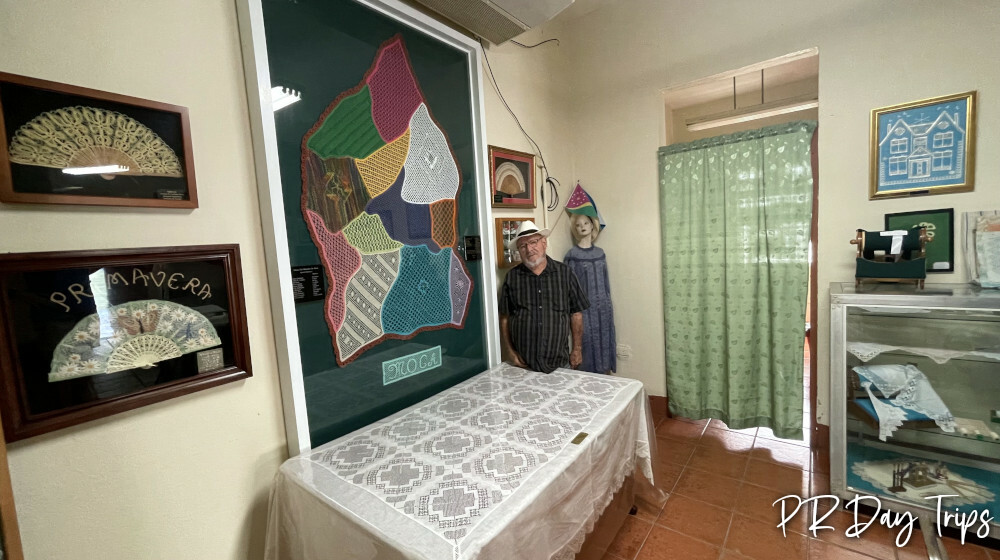 Don Benito tries to keep the lace-making tradition alive. He is very enthusiastic about it. He is one of the few people that are trying to keep this small part of the history and artistic culture of Puerto Rico alive. They offer workshops and classes every so often, and he is knowledgeable about the artisans and lace-making groups around the island.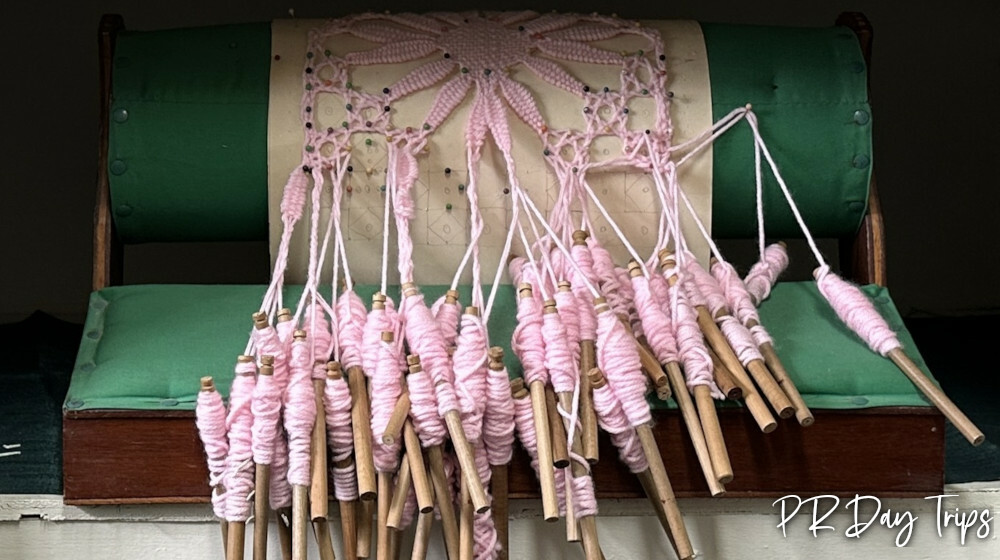 Bobbin lace weaving is making a come back, not just in Puerto Rico, but worldwide. While we were there, a bobbin lace maker from the states came in to visit. She and Don Benito got to chatting excitedly right away! I am glad this art form will continue.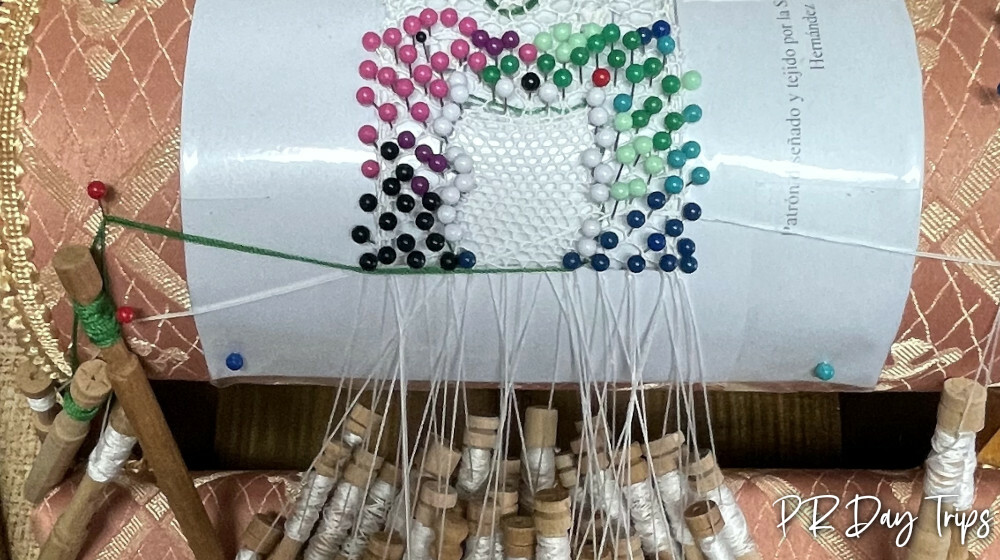 Details
There is no charge for admission to the museum, but they do ask for a donation to keep their operation running.
The museum is open daily from 8am to 12noon, and closed on the weekends.
Allow about an hour or two to visit the museum, depending on your level of interest.
You can call the museum at 787-877-3815 or contact them via email at museomoca@museodelmundillo.org for more information.
You can visit their website or Facebook page for more information.
The museum is located at 237 Calle José Celso Barbosa, right in downtown Moca, in a small house on the corner. Parking is on the side street, or in the lot behind the museum.
Click on a placename below to view the location on Google Maps ...
PuertoRicoDayTrips.com assumes no responsibility regarding your safety when participating in the activities described in this article. Please use common sense! If your mother or that little voice in your head tells you that you are about to do something stupid … then don't do it!