A Quick Visit to an Abandoned Castle in Morovis
The Castillo de Morovis (castle of Morovis), is an incomplete and abandoned home that pops up out of the forest like some kind of tropical mirage. When you see photos of it, you know that you just have to go see it in person!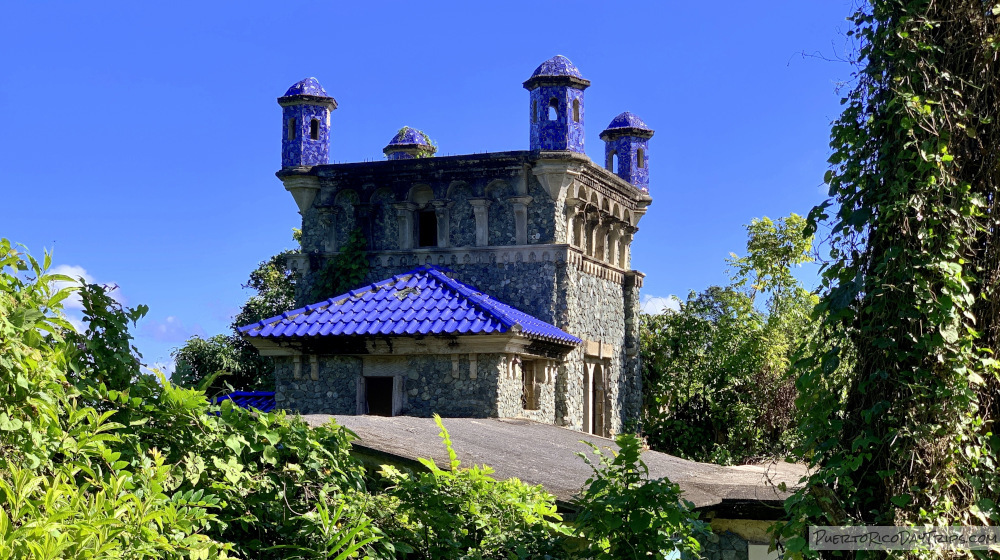 Located in the town of Morovis the castle it is actually an abandoned residence (so technically it is private property). I heard that the owner was an artist who was creating his dream home, but died midway through. The house, and all of his belongings, have been abandoned and left for nature to take over. It kind of made me sad, and a bit creeped out, since his things are still there, and people have rifled through them, and left it thrown all over the floor. But other than that, it is a lovely place.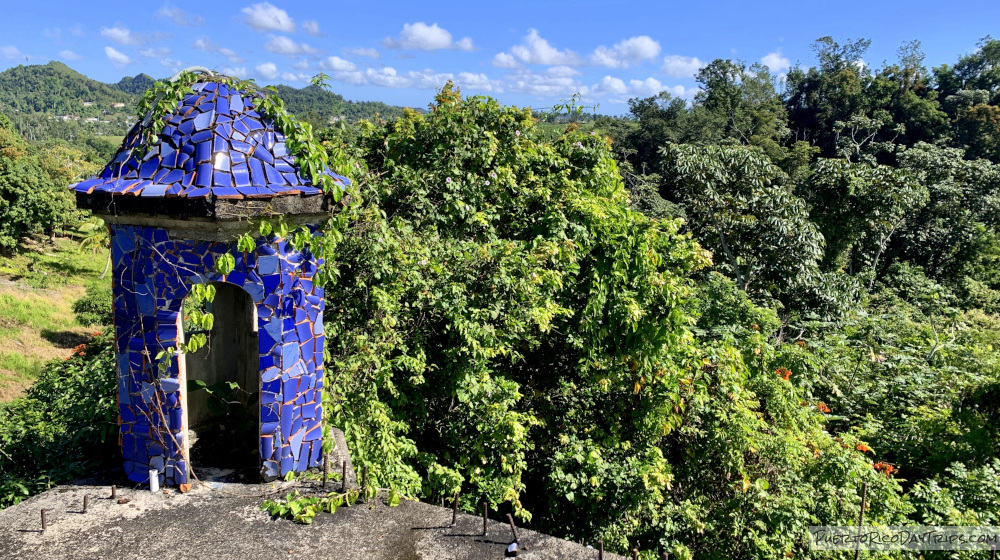 To get to the castle, you need to park on the side of the main road and walk down the (overgrown) driveway. You can't park in the driveway because there is another house there and you would block their passage. The trail to the castle is straight ahead as you go down the driveway. It is maybe a 5-minute walk from the road. It is private property, with "no pase" signs on the fence, and some barbed wire … but none of those seem to stop anyone. It is a well-worn natural trail, so it can be slippery in places, and it is through tall grasses and thorny weeds.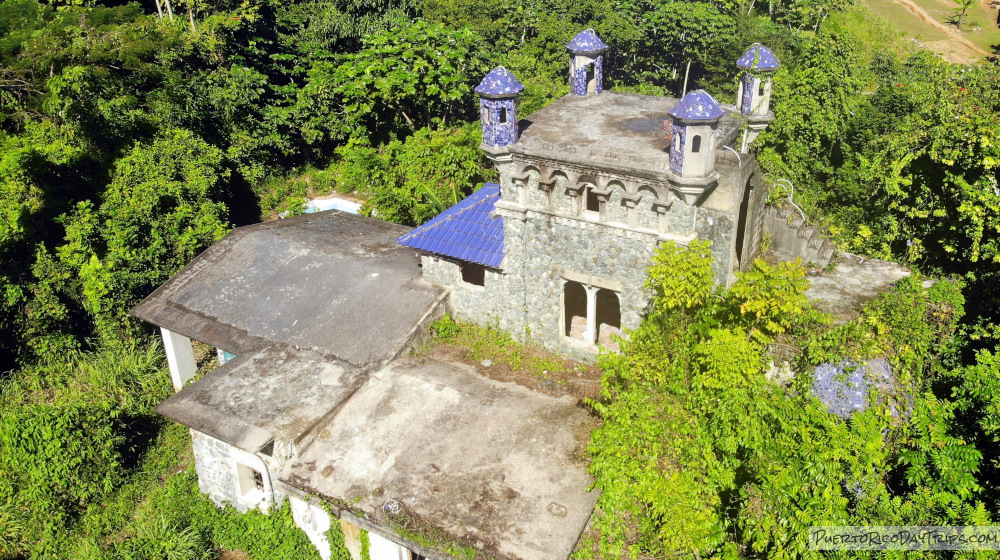 The house was never completed — so there are no doors, and only a few windows. Architecturally, the owner was doing amazing detail elements, and his blue tile and mosaic work really make this place stand out. There is even a swimming pool. You are able to get up to the top by walking up the outside stairs from the kitchen to the upper floor. It is a neat place to see and take photos. Probably not a place to take children, since there are no safety rails, and the top floor is pretty high up!
If you go, please respect the place and the neighbors. Park without blocking the road or driveway..
Details
Visit only during daylight hours.
The road it is on is off of Road 159. We don't know the name/number of the actual road. Use Google Maps (or similar app) and the GPS coordinates given below.
The town of Morovis is about one hour southwest of the San Juan area.
Click on a placename below to view the location on Google Maps ...
PuertoRicoDayTrips.com assumes no responsibility regarding your safety when participating in the activities described in this article. Please use common sense! If your mother or that little voice in your head tells you that you are about to do something stupid … then don't do it!