Learn While You Play at the Museo del Niño in Carolina
– 6/21: The Museum has reopened! But with strict COVID safety guidelines/schedules. You must reserve! Call to reserve tickets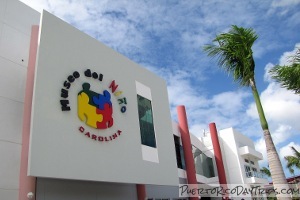 Amazing. That about sums up my feelings about the new Museo del Niño (Children's Museum) in Carolina. Though it is called a museum, it is really a fun, hands-on place full of interactive, passive-learning activities. It has over 100 exhibits, each with something to play on, with, in, or around. Kids of all ages are sure to find something interesting and fun to do.
Located just 15 minutes from San Juan, this new museum opened on 25 December 2011. It is a large place, loaded with modern technologies and hands-on fun. Everything is bilingual, including all the signs and instruction posted at each exhibit, as well as most of the employees & volunteers.
Something for Everyone
There are more activities than I could possibly mention here. You can't miss the huge volcano in the middle of the museum (it "erupts" every so often). Or the real airplane outside, that you can tour and explore all the areas that you are never allowed to enter on an operational plane.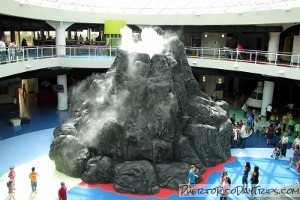 There is a play area specifically for babies and toddlers, and then loads of stuff for kids of every age (even teens and adults). There are a number of dress-up activities, role-playing scenarios (like a bank, dentist office, and supermarket) where kids play and learn, and a "theater" with loads of costumes, wigs, make-up, and a stage.
There are other cool things like TV stations, where you can be on camera reading the news or giving the weather report (against a "green screen"). Voice recorders (for analyzing your voice), mock-up cockpits for planes and space shuttles, where you interact with others in the "control tower".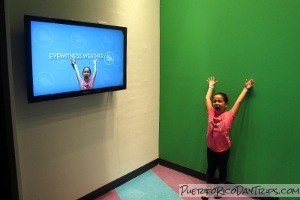 You can design and build your own race car, and then race it against others, "pinewood derby-style". Or you can race against the clock as part of the pit-crew for a life-size race car.
There are quiet play areas for coloring, building, or crafting things. Loads of play areas that teach real-life physics and other natural sciences, music, ecology, and navigation. Seriously, the list of activities is endless!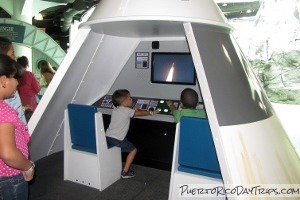 People of all ages were playing with everything! Sometimes, kids had to push their parents out of the way in order to do an activity! I think my favorites were the paper airplane launcher, the stop-motion animation, the head on a plate optical illusion, and the bed of nails.
Kids could keep themselves entertained here for at least 3 or 4 hours. It would be a great place to visit any day, but definitely a fun way to spend a rainy vacation day.
Two Thumbs up
I think that they did an great job here. We went the first week they were open, and things were great — everything was working, the place was clean, and everyone working there was helpful. I hope they are able to keep it up!
The museum admission fee is reasonably priced. I also have to mention the artwork hanging on the walls inside — really wonderful stuff made by the students of the local art school, with a plan to rotate new stuff in monthly.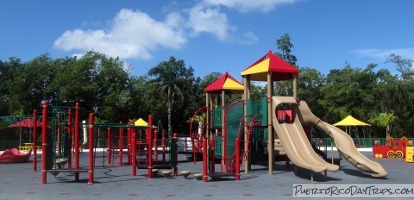 There is a beautiful outside nature trail around a mangrove area, and playground area that is free for everyone. There are also go-karts included (if you meet their age/size requirements), and you can rent picnic facilities and the amphitheater for private parties.
Groups get a discount on admission. And the whole museum can be rented for company, church, or group functions. They told us they have some state-of-the-art security all over the place, so everyone is safe and can enjoy the day. There are some cafeterias and a gift shop, which sells only educational toys!
Aug 2014- they have opened a mini-zoo on site- with about 20 different types of animals. Additional fee- $1 for kids, $2 for adults. July 2015- they now have go Karts ($5 per ride), pedal boats rentals ($2 pp for 15 min) and motor boat rides ($5 pp) up and down the canal behind the museum.
Where They Dropped the Ball
In my opinion, there are only a few things that could have been better — signs on the road and acoustics inside the building.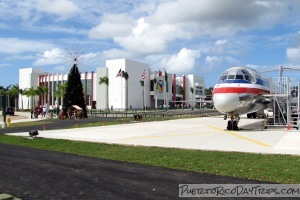 A sign indicating where the parking lot is located would be a BIG help. There is only handicapped parking at the museum. Everyone else needs to either park on the street or in the museum parking lot, which is a couple blocks away and around the corner from the museum. There is a shuttle bus that runs between the parking lot and the museum.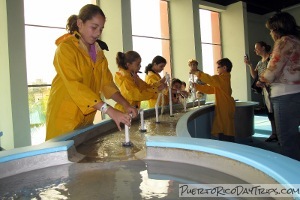 It was really LOUD inside the museum. I found it difficult to differentiate between the sounds coming from the exhibit I was interacting with, and all the other noise in the building. But hey, kids are into noise so they probably loved it!
One last thing — I only found 2 antibacterial gel dispensers. With all those people touching everything … being a germaphobe … this was my nightmare!
Normally, when we review an activity that is not free to the public, we pay the admission price out of our own pockets. However, we just want you to know that the guys at the Museo del Niño were kind enough to let us into the museum for free. While we don't feel that this free ride influenced our review one way or the other, we felt that we should tell you, just as a matter of fact.


Details
The cost of admission for adults (anyone over 14) is $10, kids 1 to 14 are $6, and infants (under 1) are free. Seniors (over 75) are free. Groups of 12 or more people get a discount. Parking in their lot is $2, with shuttle buses running between the museum and the parking lot. . Mini-zoo- $1 kids, $2 adults.Boat rides, go karts are additional.
The museum is open Friday- Sunday from 9am to 12:30p, 1:30- 5pm,. They are closed on Monday through Thursday at this time.. They are closed on Good Friday, Thanksgiving, election day, and December 31.
Allow at least 4 hours for your visit.
You can call the museum at 787-257-0261 or 787-257-0216 for more information.
You can visit the Museo del Niño web site for more information.
Driving directions from Route 26 — Take the Campo Rico Avenue exit and head north. Note that if you're traveling west on Route 26, there is no sign for the Campo Rico Avenue exit — look for the Universidad de Noreste on the right side of Route 26, and take that exit. Follow Campo Rico Avenue until you come to the museum on your left. For the parking lot, continue past the museum, turn right at the next light (onto Roberto Clemente Ave), and continue on that road until you see signs for the parking lot.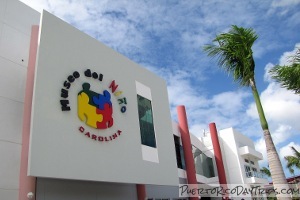 Asombroso es la palabra que podría definir lo que pienso del nuevo Museo del Niño en Carolina. Aunque le llaman museo, en realidad es un centro de aprendizaje divertido y lleno de actividades interactivas pasivas. Cuenta con más de 100 exposiciones, cada una de ellas posee cierto encanto y los niños de todas las edades seguro encontrarán algo interesante y divertido que hacer allí.
Localizado a solo 15 minutos de San Juan, este nuevo museo abrió el 25 de diciembre de 2011.  Es un lugar grande, lleno de tecnologías modernas y diversión a granel. Todo es bilingüe, incluyendo todos los rótulos y las instrucciones en cada exposición, como bilingües son también los empleados y trabajadores voluntarios del mismo.
ALGO PARA TODOS
Hay muchas más actividades de las que podría mencionar en esta reseña.  No se pueden perder el enorme volcán en el medio del museo (hace erupción frecuentemente). Hay también un aeroplano afuera,  el cual podrá escudriñar en todas sus áreas incluyendo su interior. Las mismas áreas que usted no hubiese podido explorar en un avión comercial o en uno en operación.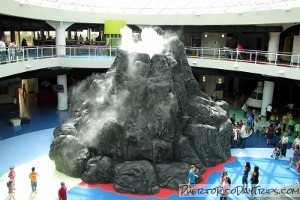 Hay un área de juegos especialmente para bebés e infantes. También hay innumerables artículos para todos los niños de corazón,  (adultos y adolescentes). Hay un sinnúmero de actividades para dramatizar (como un banco, la oficina del dentista y el supermercado) donde los niños juegan y aprenden y un "teatro" con muchos disfraces, pelucas, maquillaje y un escenario.
Hay otras actividades divertidas como estaciones televisivas, donde uno puede transmitir las noticias en cámara o dar el estado del tiempo (frente a "una pantalla verde"). Grabadoras de voz (para analizar su propia voz), maquetas de cabinas de pilotos de aviones y de naves espaciales, donde se puede inclusive interactuar con la "torre de control".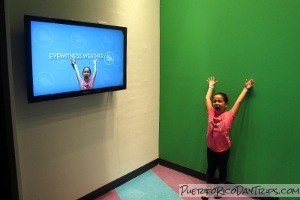 Puede también diseñar y construir su propio carro de carreras y luego correr la carrera en competencia con otros en el viejo estilo clásico de autos de madera de pino. También puede correr la carrera por tiempo medido como parte de un equipo clásico de carreras de autos.
Hay áreas silenciosas en el edificio para colorear, construir o hacer manualidades. Muchas áreas de juegos para enseñar física real y otras ciencias, música, ecología y navegación.  Realmente, la lista es interminable (!)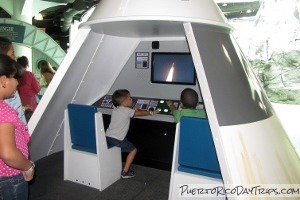 Vi a gente de todas las edades jugando. En ocasiones los hijos empujaban a sus padres para poder participar en una actividad. Creo que mis actividades favoritas fueron los lanzadores de los aviones de papel, la animación de "stop–motion",  la ilusión óptica de una cabeza en un plato y la cama de clavos.
Los niños se mantendrán ocupados aquí por lo menos de 3 a 4 horas. Un gran lugar parar visitar cualquier día y en especial los días de lluvia o asueto del periodo de vacaciones escolares.
VALE LA PENA
Creo que han hecho tremendo trabajo aquí. Asistimos en la primera semana que abrieron y todo estaba en orden y operando bien. Encontramos el sitio limpio y todo el mundo fue muy útil. ¡Espero que lo mantengan así!
La admisión al museo es razonable. Debe dársele mención especial al arte que cuelga de las paredes dentro del museo – excelentes obras hechas por los estudiantes de una escuela de arte local con el plan de cambiar o rotar el arte mensualmente.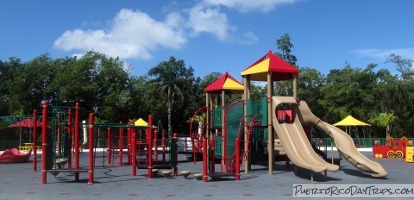 En el exterior del edificio hay unas veredas preciosas alrededor del área del manglar y un área de juegos gratuita para todos. También tienen Go–karts por un costo adicional y se pueden rentar las facilidades del merendero y el anfiteatro para fiestas privadas.
Hay un descuento en la admisión de grupos. El museo en su totalidad puede ser alquilado para actividades de compañías privadas, iglesias o para funciones grupales. Nos informaron que poseen una seguridad especial que abarca todo el sitio así que todo el mundo se sentirá seguro y podrán disfrutar el día. Hay algunas cafeterías y una tiendita la cual vende solo juguetes educativos.
LO QUE SE PODRIA MEJORAR
En mi opinión, hay solo unas cuantas cosas que se podrían mejorar – los rótulos en la carretera y la acústica interna del sitio.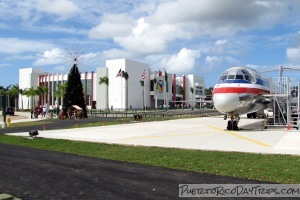 El rotulo del museo en la Carretera 26 esta ubicado a la mitad de la rampa de la salida de la Avenida Campo Rico. O sea, que cuando se puede observar, ya uno ha pasado la salida.  Si lo bajan unos metros más,  podría ser visible desde la autopista.
Un letrero indicando la localización exacta del estacionamiento sería de gran ayuda. El estacionamiento es sólo para discapacitados. Todas las demás personas tienen que aparcarse afuera en la calle o en el estacionamiento del museo, el cual está en una esquina a un par de cuadras del museo. Tienen una guagua que lo transportará desde el estacionamiento al museo.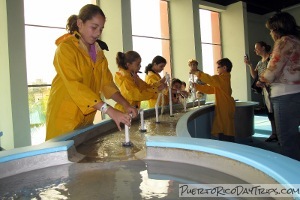 Advertí muchos ruidos dentro del museo. Se me hizo difícil diferenciar el sonido de las exposiciones que yo presenciaba con el ruido proveniente del edificio. Pero, de todas formas, los niños son algarabía pura y posiblemente no les moleste el ruido.
Y por último, solamente encontré dos frascos de lociones antibacteriales. Con todas esas personas tocándolo todo … como soy alérgica a los gérmenes … se me hizo una pesadilla. (!)
Normalmente, cuando escribimos una reseña sobre una actividad no gratuita para el público, pagamos la admisión de nuestros propios bolsillos. De todas maneras, me gustaría indicarle que las personas del Museo del Niño fueron muy gentiles al permitirnos entrar al museo gratuitamente. Aunque la admisión gratuita no influyó en nuestra reseña, queríamos dejárselo saber.


DETALLES
El costo de la admisión para adultos (mayores de 14 años) es de $10, Niños de 1–14 años pagan $6 y los bebés menores de un año entran gratis. Discapacitados y envejecientes (mayores de 75) entran gratis también. Los grupos de 12 personas o más tienen un descuento. El estacionamiento es de $2, que incluye la transportación entre el museo y el estacionamiento. El costo de los Go–karts es de $5 por una carrera de 5 minutos.
El museo abre Viernes 9 am– 5 pm, Sabado y domingo (y días feriados) de 10 am – 6 pm Cierran los lunes-Jueves (a menos que sea un día feriado, entonces abren). Cierran el Vienes Santo, Día de Acción de Gracias, Día de las Elecciones y el 31 de diciembre.
Recuerde separar por lo menos 4 horas para su visita.
Puede llamar al museo para mayor información. 787–257–0261 o 787–641–2000
Puede visitar la página web del Museo del Niño para mayor información.
Direcciones desde la Carretera 26 — Tome la Ave. Campo Rico hacia el norte. Fíjese que si viaja hacia el oeste en la Carretera 26, no hay un letrero para la salida de la Avenida Campo Rico– observe la Universidad del Noreste a la derecha de la Carretera 26 y tome esa salida. Continúe por la Avenida Campo Rico hasta que llegue al museo el que está localizado a su izquierda. Para el estacionamiento, pase el museo, doble a la derecha en el próximo semáforo (hacia la Avenida Roberto Clemente) y continúe en esa carretera hasta que vea el rotulo del estacionamiento.
We are in the process of updating the maps we use on our web site. While we're working on that, you can click on the GPS coordinates below to view the location on Google Maps ...
PuertoRicoDayTrips.com assumes no responsibility regarding your safety when participating in the activities described in this article. Please use common sense! If your mother or that little voice in your head tells you that you are about to do something stupid … then don't do it!