Playa Caracoles – A Cute, Cove Beach in Arecibo
Playa Caracoles is a nice, cove beach in Arecibo. It is picture-perfect, with a protected shallow area, where you can sit and enjoy the water. And if waves are high, you can see some beautiful wave breaks as they crash into the natural rock barriers that surround the cove.
Playa Caracoles (also known as La Poza de Don Guelo or Gasolina Beach) is a beach I have wanted to see for a long while. It is a lovely cove, with beautiful rock wall formations that protect it from the worst of the northern sea swells. I was never able to find a way in prior to the hurricanes in 2017. We went by post-Maria, and followed the locals to a hole in the fence at what I assume was Don Guelo's Bar pre-Maria. The buildings in this area were damaged severely by Hurricane Maria in 2017, so many of the beach clubs and restaurants on the beach side of the street are vacant. Now, you can park on the side of the road and walk in to the right of the building at around KM 9.6 on Road 681.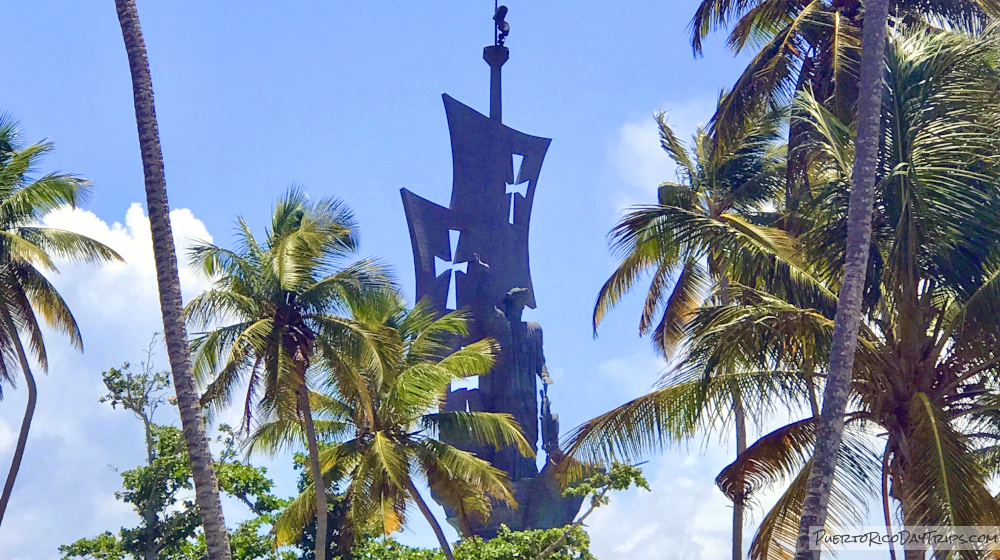 This cove beach is nice. There is a shallow wading pool (great for kids) that is protected from the deeper area by natural rocks (careful, they may be sharp). This beach area is calm in summer, but be careful with high tides or large waves. There is a large sandy area that will fill with water at super high tides. And due to it's cove shape, rip currents could be in the deeper area outside the shallow wading pool area. You can get nice views of the Columbus statue from this beach.
There are no facilities here, but just up on the street, at the base of the statue, there is Camaleón bar where you can get some food, drinks, and restroom facilities. So bring a chair, some drinks, and enjoy the protected inner area and views!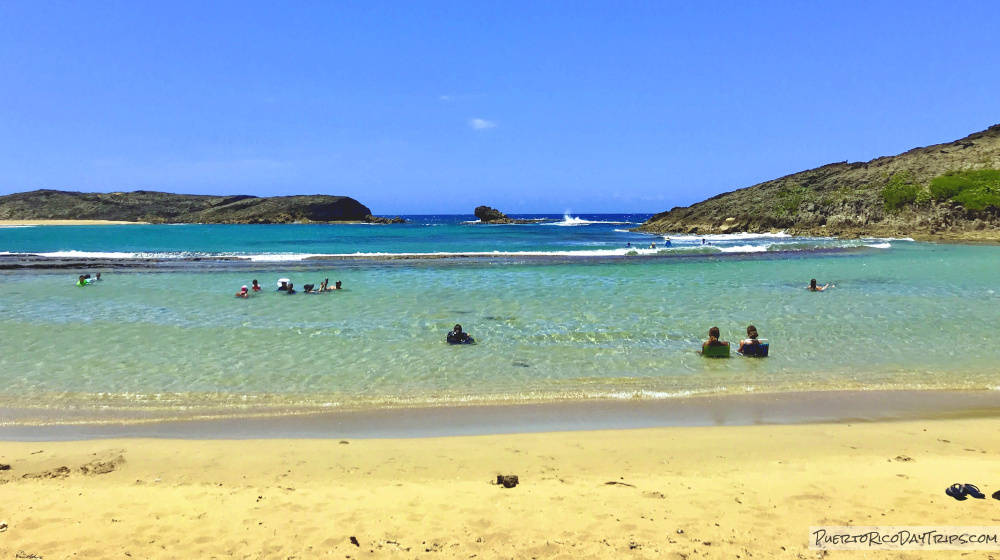 Details
There is no cost to use this beach. There are no facilities, and parking is along the sides of the Road 681.
Visit this beach during daylight hours.
Playa Caracoles is located on Road 681 KM 9.6 in Arecibo, almost directly across from the Columbus statue.
Click on a placename below to view the location on Google Maps ...
PuertoRicoDayTrips.com assumes no responsibility regarding your safety when participating in the activities described in this article. Please use common sense! If your mother or that little voice in your head tells you that you are about to do something stupid … then don't do it!