Check Out Tiny Peña Blanca Beach
Aguadilla, on the northwest coast of Puerto Rico, has a number of great beaches — some big, and some small. Peña Blanca Beach (Playa Peña Blanca) is one of the very small ones. This tiny beach is located at the end of a small road, in a community. It is a beautiful spot, but it is no longer a secret. To me, it is WAY more popular than the beach can accommodate. Don't get me wrong, I really like this beach, but you need to know what to expect!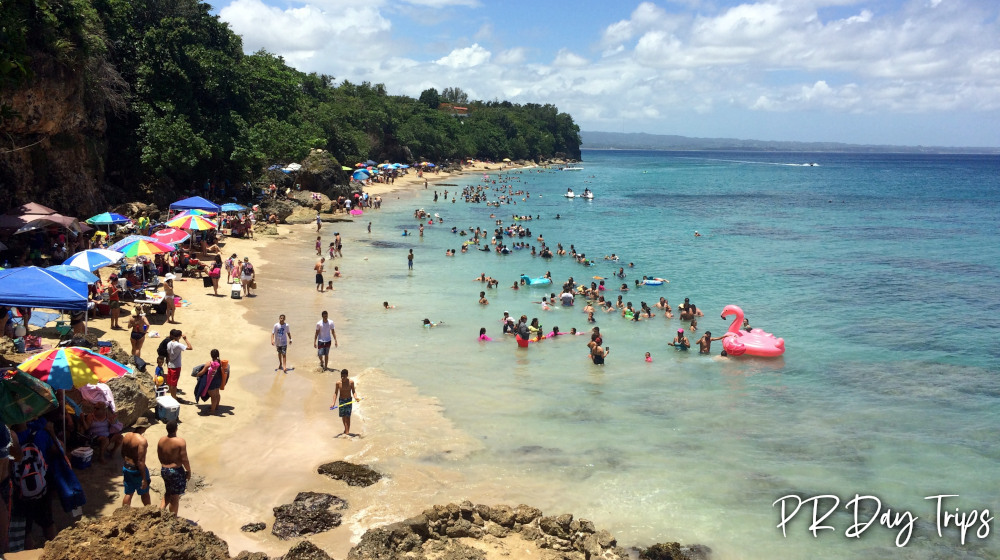 Before Hurricane Maria in 2012, there was more sand on the beach to the south (left as you stand on the cliff at the end of the trail). The concrete steps used to lead down to the sand. Now, they don't reach the sand — you need to climb down some rocks to get to the beach. In the winter, at high-tide, or when the sea is rough, there is no sand at all … just rocks! In summer or at low-tide, there is a long, thin strip of sand. As you walk the beach, you can find some small cave-like rock formations to sit in.
There is a small area of sand to the north side, and there are some steps that lead down to that area. I think you will have better luck on the north side if you want to sit in the sand or lay down a blanket. But it is really not a good (safe) beach for swimming. You must be careful of the currents and waves.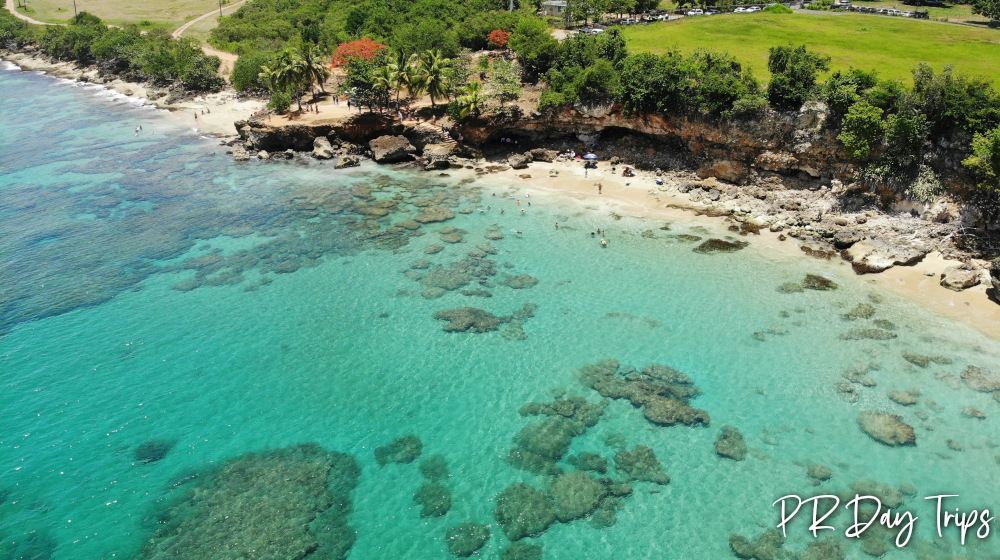 To me, you don't go to this beach for the sand. You go for the snorkeling and the view. Snorkeling here is very good, with lots of variety, and crystal clear water. But you must be careful — it has very sharp rocks, sea urchins, and there can be strong currents or rough seas. We would recommend only going into the water here in the summer, when seas are calm enough to allow. There are some sandy areas where you can wade in for snorkeling.
Getting to this beach is not too easy. From the road, you have to make it down some steps and a dirt/gravel slope, then down more steps to the actual beach. Parking is tough. It is a very narrow road, and people usually park along the road (though I hear they sometimes give tickets). If any of the neighbors have their lots open, I suggest you park there (usually a $5 fee). It will keep your car safe, and less for you to worry about (since you cant see your car from the beach).
The last time we went (mid-week, June 2021) there was a food truck right there, so that was convenient. But I don't know if they will always be there. Even if you don't go down the the water's edge, the views from the top of the steps is lovely. But weekends in summer are just too crowded to even enjoy (IMO). I hear surfers use this area in winter when waves are up.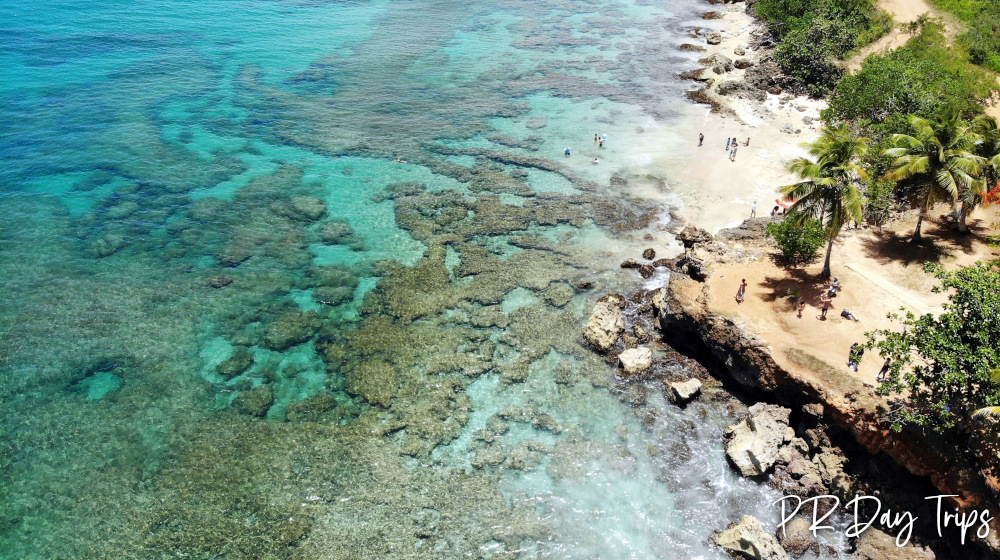 Details
The beach itself is free. You might end up paying a couple bucks to park in someone's yard.
We definitely recommend water shoes if you plan to go onto the beach or into the water.
There are no lifeguards at this beach, so stay out of the water if the sea is rough, or the currents are strong.
Though there may be the occasional food truck, there are no facilities at this beach — so plan accordingly.
From Road 107 in Aguadilla — Take Calle Masetaso westward. Turn left onto Calle Azores. Turn right onto Calle Mancora. Follow that to the end then turn left, toward Called Zanzibar. Then turn right onto Calle Zanzibar. The beach is accessed from the end of Calle Zanzibar.
Click on a placename below to view the location on Google Maps ...
PuertoRicoDayTrips.com assumes no responsibility regarding your safety when participating in the activities described in this article. Please use common sense! If your mother or that little voice in your head tells you that you are about to do something stupid … then don't do it!