A Piece of Puerto Rico's Sugar History
Sugar was once the primary commercial crop in Puerto Rico. That period ended long ago, but there are still some places around the island where you can catch a glimpse of the bygone era. The town of Barceloneta once had a large sugar mill, "Plazuela", which employed many people in the town. It has long since closed, but the town has set aside what remains of the windmill for people to visit. It is a quick photo stop to see this pretty building.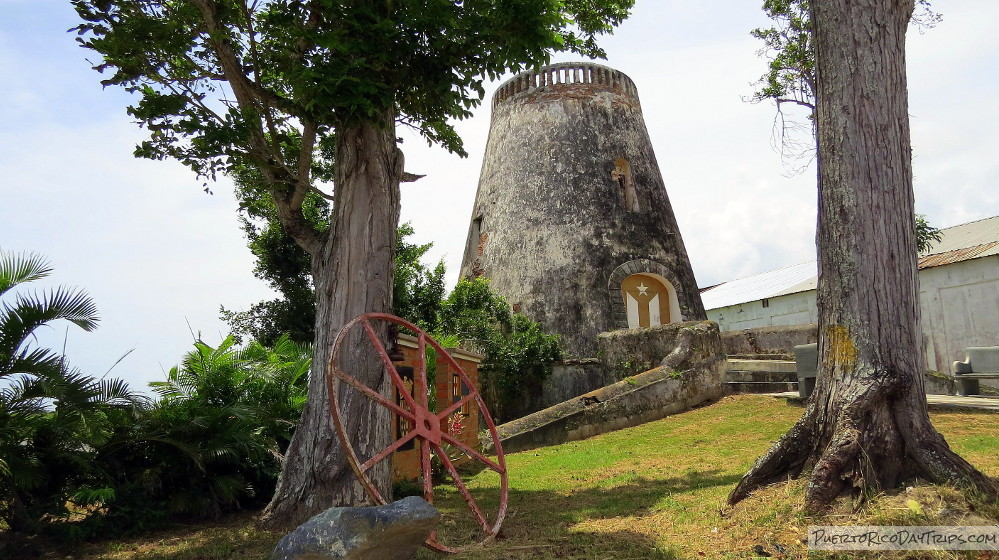 Barceloneta, a town along the north coast of Puerto Rico, has a lot of natural beauty for you to explore. It also has a rich agricultural past, with sugar being the primary crop beginning in the mid-1800s.
Originally called "Hacienda Plazuela", where they grew sugar as a crop, the sugar mill was eventually industrialized and "modernized". In 1907, it was renamed "The Plazuela Sugar Company" and the "Plazuela Central Sugar Mill", where large amounts of sugar cane were processed. The mill prospered until the mid 1900s, and finally closed in 1963.
Today, you can still see the 2 large Plazuela Sugar Mill chimneys from the Route 22. If you head toward them, you will come to the town's Public Works offices and Head Start buildings. The guard will let you in, and you can walk around (and into) the old sugar windmill. The door is painted with a golden Puerto Rican flag. The building next to the windmill was the storage warehouse, dated 1918.
There is no information about the area or any type of "tour" here. It is mainly just a quick photo stop, but if you are in the area, it makes a really pretty picture!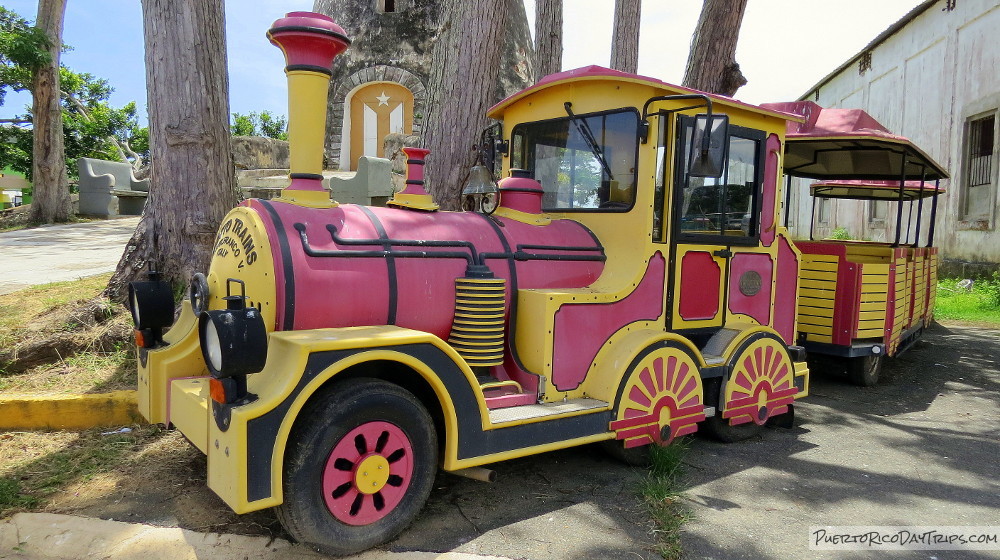 Details
There is no cost to see the windmill, nor for parking.
From Route 22 in Barceloneta, take the exit near the outlet mall and head north on Road 6204 to Road 140. Continue on Road 140 north to Road 681. Continue on Road 681, and look for the 2 large chimneys to your right. Park in the Centro Central (Head Start) / Municipal Works (Obras Publicas) parking lot.
Click on a placename below to view the location on Google Maps ...
PuertoRicoDayTrips.com assumes no responsibility regarding your safety when participating in the activities described in this article. Please use common sense! If your mother or that little voice in your head tells you that you are about to do something stupid … then don't do it!