Connect with Nature at a Coastal Nature Reserve in Maunabo
There is something so peaceful about walking around in a nature reserve. The Reserva Natural Humedal Punta Tuna (Punta Tuna Wetlands Nature Reserve) offers many trails and ecosystems to enjoy. It's a wonderful place for photography, bird watching, getting some exercise, or just relaxing. Let me tell you about it!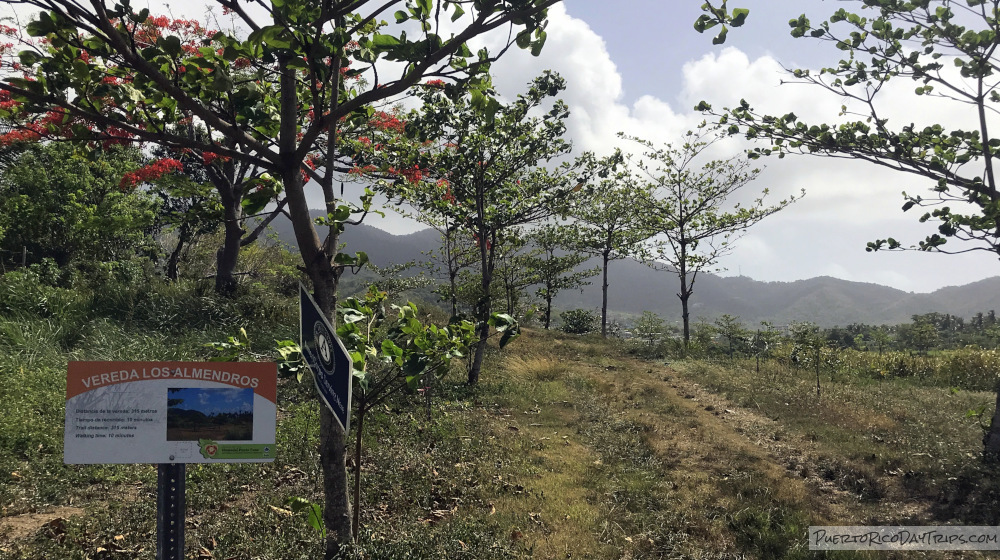 The Punta Tuna Wetlands Nature Reserve is located in the town of Maunabo, on the south east coast of Puerto Rico. It consists of about 110 acres of land, and a number of different trails/paths with informational signs (mostly in Spanish) about the plants and animals you may see along the way. The trail head signs (with trail lengths) were bilingual. It is located on the coast, right next door to the Punta Tuna lighthouse — it is a beautiful location. There is over a mile of beach for walking, and there are a couple of picnic pavilions for you to enjoy .
No swimming at this beach! There are dangerous rip currents and undertow year-round.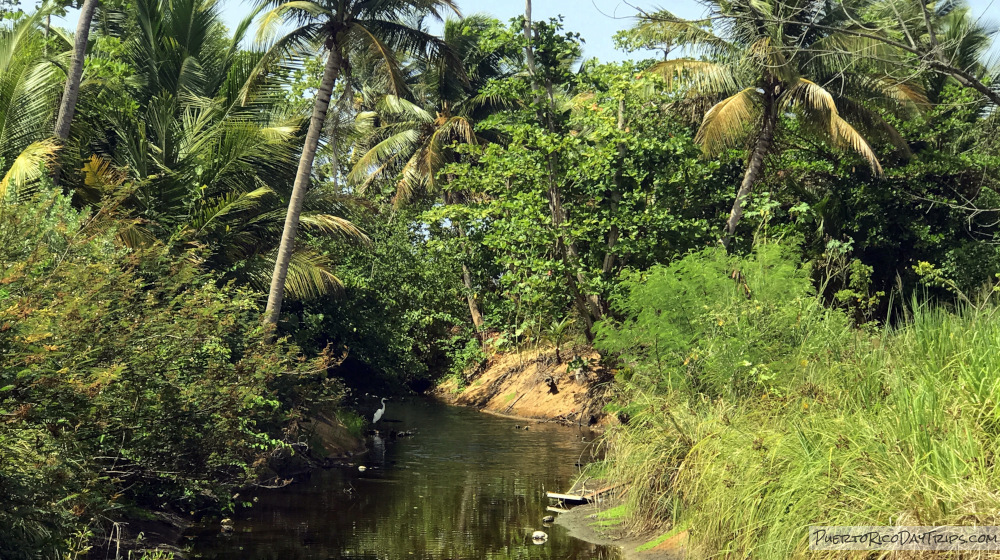 It is a nature reserve, so you can walk, jog, take photos, bird-watch, etc. Lots of flora and fauna, we saw a bunch of birds, butterflies, and lizards. It is a sanctuary for land crabs, and marine turtle use the beach for nesting. As you walk the trails, you never know what you will see! There is also a lookout tower on the east end with some nice views. The Punta Tuna lighthouse is at the western end of the nature reserve. Probably the best picture of the light house you will get is taken from this beach, looking up at the lighthouse on top of the beautiful rocks.
There are a few different ecosystems in this park, beach (Playa Larga), wetlands (both fresh water and salt water), grasslands, etc. Sadly, it looks like Hurricane Maria destroyed the mangrove area, but I am sure it will eventually make a comeback.
We went in June, and honestly, even with the breeze, it was hot on the inner trails! So bring plenty of water. We didn't notice any bugs, but it is possible they could be problematic sometimes. And it is peaceful … we only saw one other couple there at the picnic table at the beginning of the trail. It was like having the whole place to ourselves!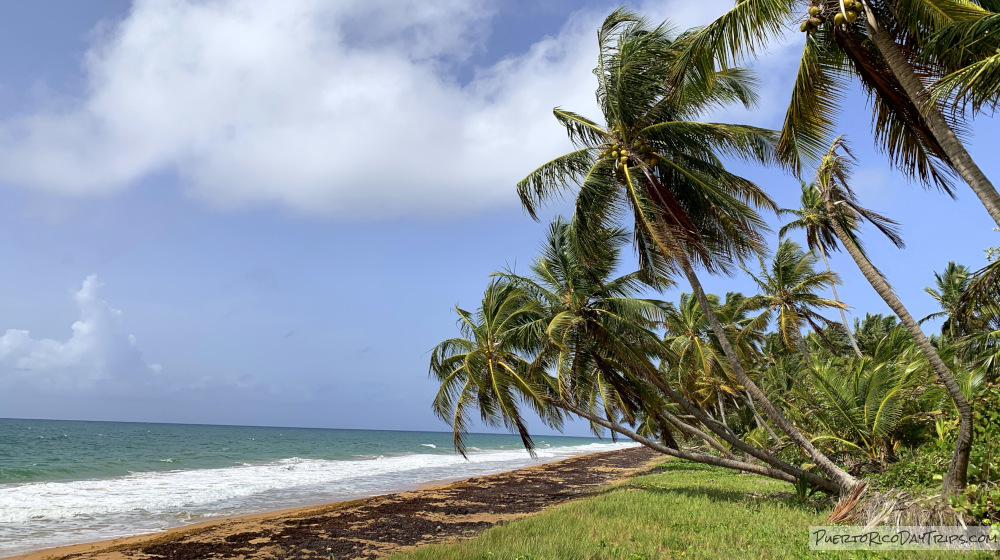 An Accessible Nature Reserve
Another great thing about this reserve is the way they laid it out — it is accessible, so there are areas that even people in wheel chairs or with physical, vision, or hearing limitations could enjoy. The Verada del Cayur was built especially for the blind and wheelchairs — there are audio tapes and tactile materials available, and even some special wheelchairs to help roll in some sand. Even the educational signs have the information compressed into a QR code, which (with a QR code reader/audio app on your phone or device from the center) can be heard by blind people. You can read more about the accessibility improvements on the DRNA website.
There is a visitors center called Casa Verde at KM 0.9 on Road 7760 (the far western end of the park). That is where we parked. If you contact them, they can possibly make a guided tour and orient you to what accessible options are available.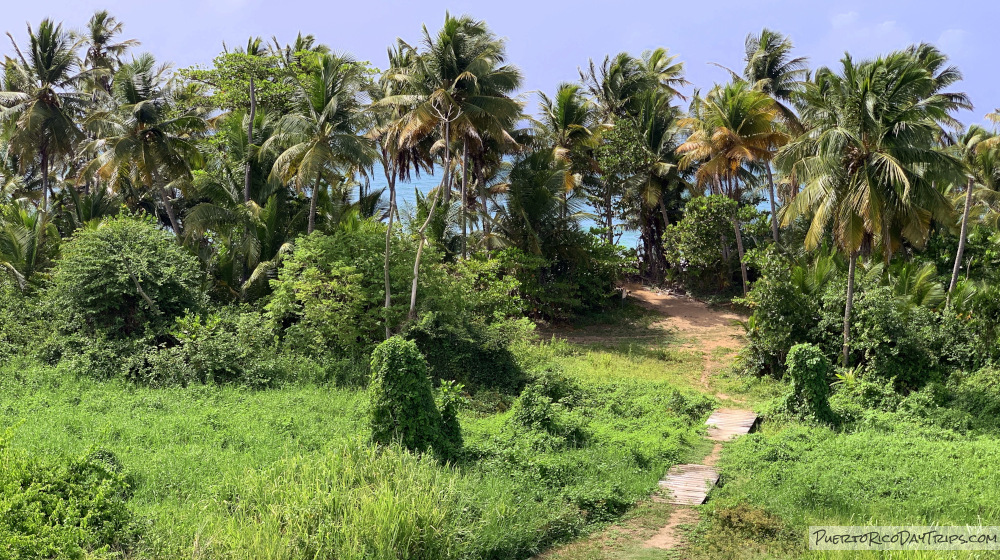 Details
There is no cost to access the nature reserve.
The nature reserve is open 8am to 5pm, every day.
No facilities inside the reserve. Restrooms are available in Casa Verde, if it is open.
You can call Casa Verde at 787-861-0387 or 939-329-3131 to get more information.
There is a Facebook page with more information.
The "main entrance", and the beginning of a few trails, is located toward the middle of the reserve. The reserve gate is closed for vehicular traffic, but you can walk in.
The reserve is located on Road 7760 in Maunabo. The visitor center (Casa Verde) is at KM 0.9, while the "main entrance" to the reserve is located at KM 0.5 on Road 7760.
Click on a placename below to view the location on Google Maps ...
PuertoRicoDayTrips.com assumes no responsibility regarding your safety when participating in the activities described in this article. Please use common sense! If your mother or that little voice in your head tells you that you are about to do something stupid … then don't do it!