Visit an Old Lime Oven and Casilla Caminero on Route 15
If you are out and about on Route 15 in Guayama and Cayey, there are a couple roadside stops you can make that give you a glimpse of Puerto Rican history. On Route 15 in Guayama, you can find an Antiguo Horno de Cal (Old Lime Oven or Lime Kiln, in English). It is not a "must see" site, but if you are in the area, why not! A little roadside history can't hurt, and who knows how much longer it will be there. This lime kiln is located on Route 15 KM 8 in Guayama.
Back in the mid-to-late 19th century, these ovens were used by the road construction worker to heat limestone. They would heat limestone to almost 2000°F in these specially shaped ovens to produce Quicklime (Calcium Oxide). When mixed with water, this lime has adhesive properties — so I assume they used this lime as a binder for sticking the rocks together along the roads.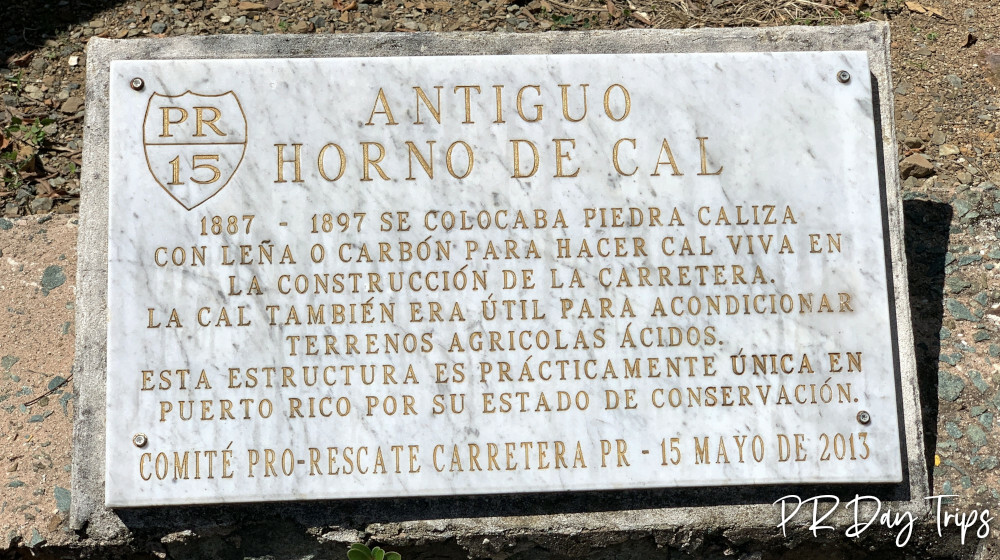 The plaque on this site states that it was used between 1887-1897. Besides being used for the roads, the lime was also used on agricultural lands to reduce the acidity in the soil. This is the only remaining Antiguo Horno de Cal from that time period, as far as I know. It has been preserved, but it could use some TLC.
Other reminders of the days when the Spaniards built the roads in Puerto Rico are the houses used by the road construction workers, called Casillas Camineros. There are a few of them along Route 15, with a good example that can be found around KM 14 in Cayey. Theses casas were located along the road about every 6 kilometers. The workers responsible for maintaining each section of the road would live in these homes with their families.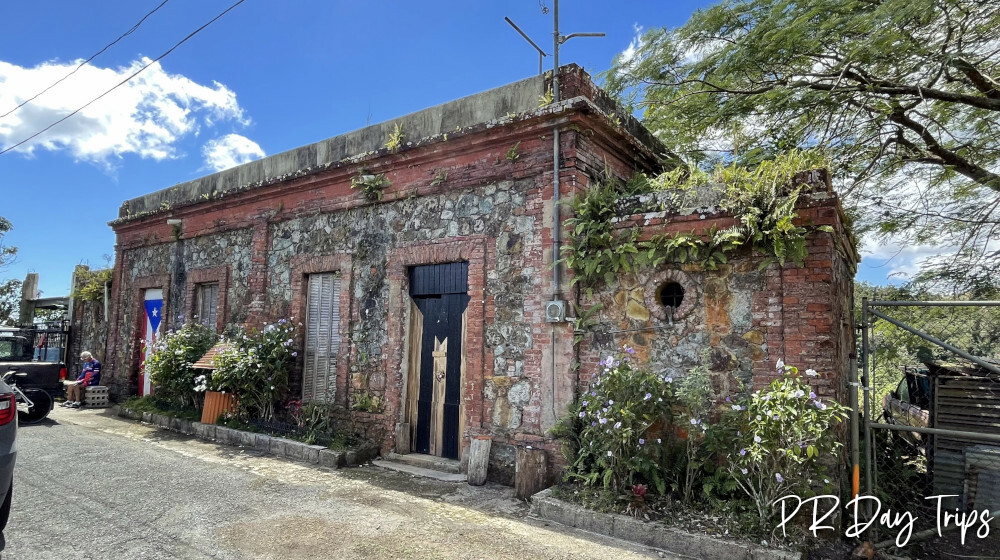 Details
Both of these are roadside "quick stops". Allow a few minutes to see each and to take a few photos.
Since these are "roadside attractions", make sure to park off to the side of the road, and be careful when crossing the road.
Click on a placename below to view the location on Google Maps ...
PuertoRicoDayTrips.com assumes no responsibility regarding your safety when participating in the activities described in this article. Please use common sense! If your mother or that little voice in your head tells you that you are about to do something stupid … then don't do it!