Discover Beautiful San José Church in Old San Juan
San José Church (Iglesia de San José), in Old San Juan, is the second oldest church in the Americas. This beautiful church, was constructed on land given to the Church by the Ponce De León family in 1532. It was one of the first "permanent" (stone) buildings built in Puerto Rico. This church lasted almost 500 years, through hurricanes, wars, and fires, but the ravages of time eventually took its toll on the structure. In 2000, the church was closed and restoration began. This restoration took almost 20 years to finish — the church just reopened to the public in March 2021.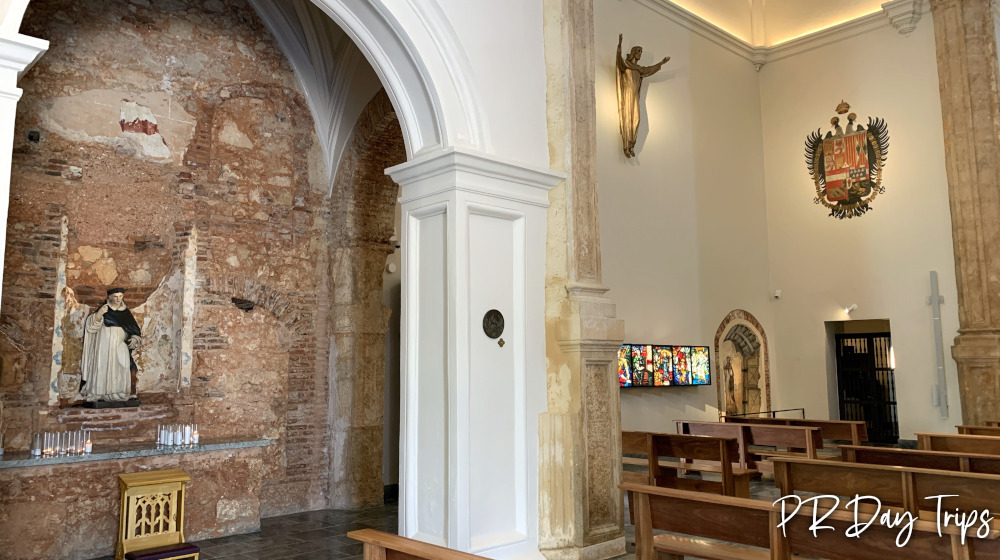 The church is a beautiful example of 16th century Spanish Gothic architecture. Construction took hundreds of years to complete, so you will see different architectural styles throughout. They did an amazing job restoring it. They removed all the repairs done over the years, and got down to the original walls. They uncovered some amazing things, little niches, windows, old entrances, some amazing frescoes and murals, even projectile damage. The restorers left some of the original walls, ceiling, niches, and frescos uncovered, so you can see how it originally looked. The remainder they plastered and painted. The massive gold alter can't be ignored. But the other areas are so interesting!
The church and the side chapels seems to have crypts. You can see a crypt opening in the floor of one of the side chapels. Juan Ponce de León, the first governor of Puerto Rico, was buried in the crypt of the church. However, in 1836, his remains were moved to the Cathedral of San Juan Bautista, though other members of the Ponce De León family are still interred here. The San Jose Church still has the Ponce De León family coat of arms to the left of the main altar. The 16th century Puerto Rican painter José Campeche is also interred in the church. You will see a number of his paintings throughout the church.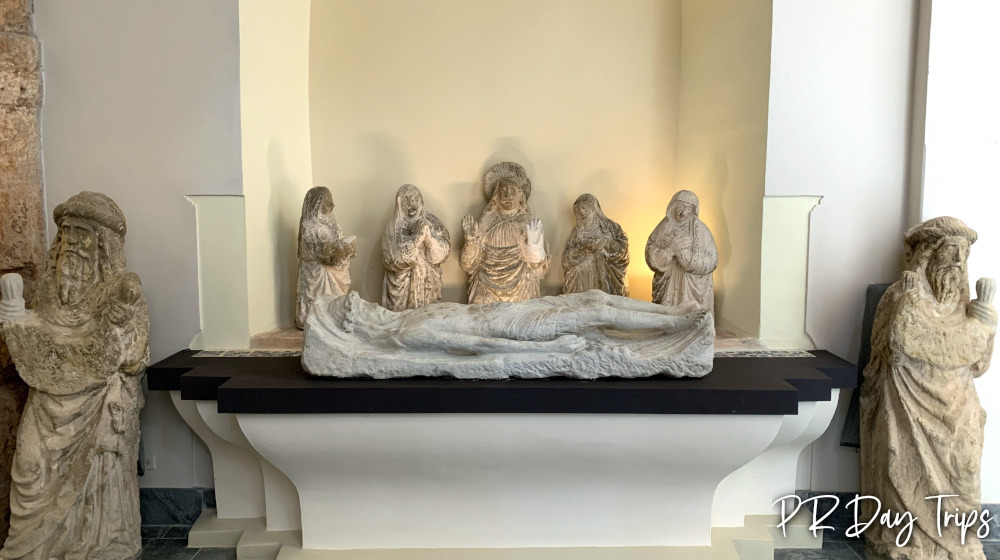 I wish they had a tour or signage to explain what they found, what things represented, and why they restored or left things unchanged. In one niche, they left it totally unrefurbished. I would love to know what those little clay people statues represented! And in another chapel area, this is the first time I have seen mermaids in a church!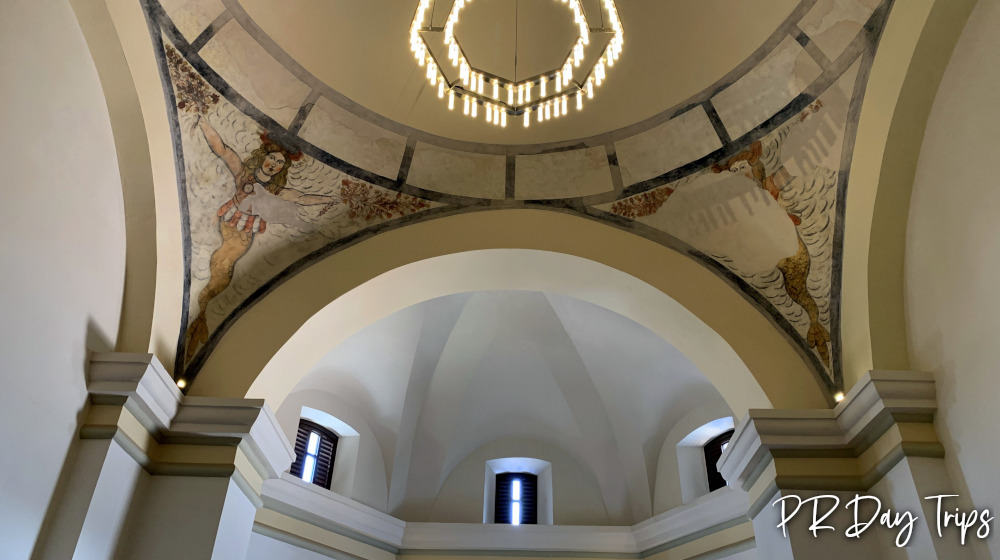 Details
There is no cost to enter the church, but they do have a donation box — consider dropping a few bucks into it as you enter.
The church is open for visitation (accurate as of July 2021) Wednesday through Sunday from 11am to 4pm. It is open until 6pm on Saturday.
This is a working parish. Mass is held Wednesdays at 12:15pm, and Saturdays at 6pm (no mass on Sundays). Other events like weddings and funerals are still conducted here. Entry (for looking around) is not permitted during mass or other events.
Check out this website to find out more about the history of the church.
Click on a placename below to view the location on Google Maps ...
PuertoRicoDayTrips.com assumes no responsibility regarding your safety when participating in the activities described in this article. Please use common sense! If your mother or that little voice in your head tells you that you are about to do something stupid … then don't do it!