Easy-to-Find Petroglyphs and Swimming Hole in San Lorenzo
I enjoy seeing the "rock art" made by the pre-Columbian people who lived on Puerto Rico hundreds of years ago. I find the drawings so interesting, and wonder at their meanings. Puerto Rico has many places to see these carvings, and some towns and rivers seem to have many more than others. San Lorenzo is one of these prolific places. There are many petroglyphs in the rivers of San Lorenzo, but most of them are a bit hard to get to. So when I saw this set marked on Google Maps, I set out to see them. As it turns out, it is an easy walk to get to them, and there is a nice little swimming area right there!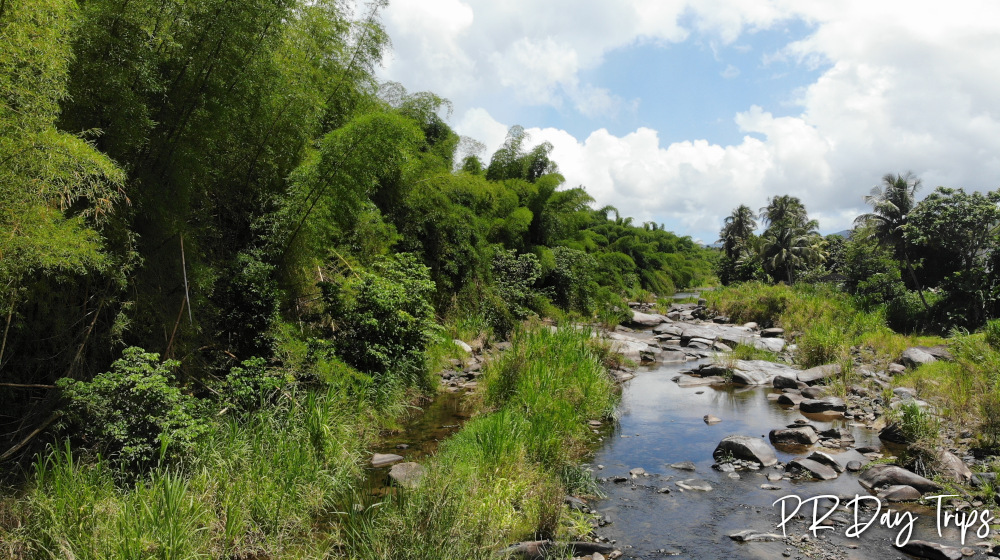 San Lorenzo is a town in the middle of Puerto Rico, on the eastern side of the island. We have done a few things in this town (it has a lot of rivers and pretty falls, among other things). It also seemed to be a very popular town with the indigenous people. I found some information that said San Lorenzo (along with Caguas, Las Piedras, Juncos, and Gurabo) are among the towns with the most examples of rock art. And the river this set of petroglyphs are in (the Río Grande de Loíza ) has more than 200 petroglyphs.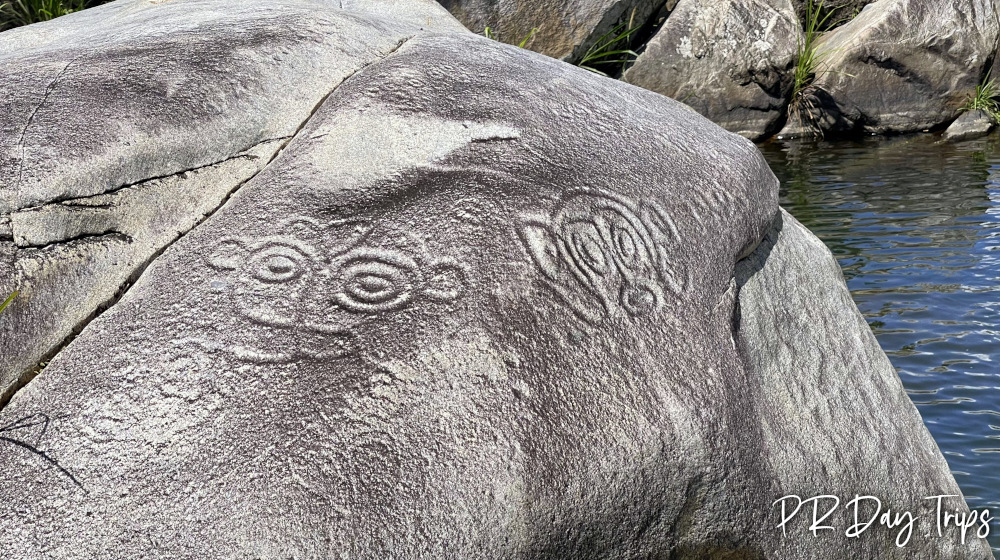 This set of petroglyphs is on a large rock on the west side of the river. To get there, park off on the side of the road (Calle Eduardo Contreras). You will see a small trail on the river side of the road (right by some bamboo). It is a nice easy trail down to the river, though it could be muddy.
The rock with the petroglyphs is almost right across the river from the end of the trail. There you will see some beautiful large white rocks across the river and about 15 feet upriver. You will have to cross the river to see them up close.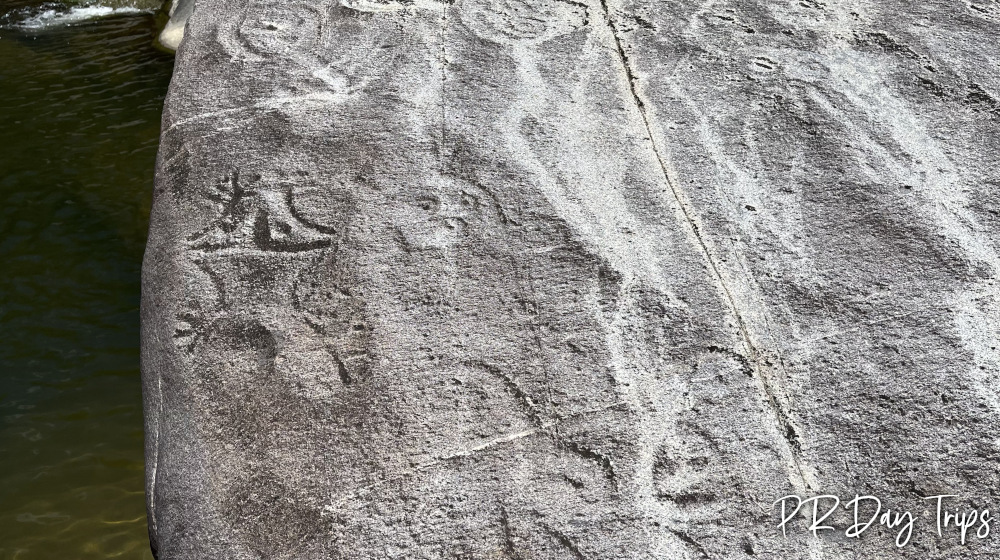 Some of the petroglyphs are really nice – pretty ornate faces that are in great shape. There are a load of others that are still visible but in bad shape – some other faces and animals (lizards or coquis).
Sadly, when we went, someone had dumped some trash/household goods on the trail, but it was still usable.
Details
Go during daylight hours, obviously.
Keep a close eye on the river, in case the current increases or the level rises rapidly.
In San Lorenzo, take Route 181 to Road 9912 to Calle Eduardo Contreras (just west of Río la Playito El 9). Park on the side of the road. Trail is near the bamboo.
Click on a placename below to view the location on Google Maps ...
PuertoRicoDayTrips.com assumes no responsibility regarding your safety when participating in the activities described in this article. Please use common sense! If your mother or that little voice in your head tells you that you are about to do something stupid … then don't do it!