Experience the San Sebastian Market
The market has REOPENED – new hours 6am-6pm.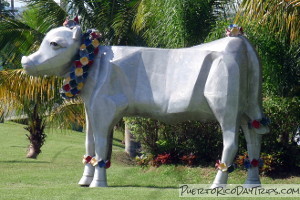 If you are into shopping, and/or just really want to be part of a local experience, you may want to get up early on a Friday and head to the San Sebastian Market.
I guess I would call it a large flea market or farmers market, since it had a little bit of everything. The market is located on the Centro Agropecuario grounds. It has slots for over 340 tables inside the grounds and, of course, there are other people selling things outside in the parking lot.
We went recently. We arrived at about 9am, and it was in full swing. It actually starts at dawn for live stock sales and auction.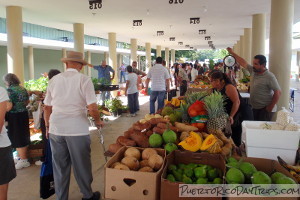 Once the auctions are complete (maybe around 7am or 8am), the vendors start setting up their tables. Here you can find just about anything and everything for sale. It is all under a roof and the tables are numbered, so you can find your way easily among the crowds, and you will stay comfortable out of the sun or rain.
There was a great selection of fresh fruit, veggies, all sorts of plants (from orchids to fruit trees), food, desserts, spices and local candy. There was paint ball supplies, phone accessories, tools, honey, soaps, antiques, ducks, turkeys and bunnies. Even handmade crafts and other Puerto Rican knick knacks and souvenirs. You name it, there was probably someone who had it there. And most things were very reasonably priced. We picked up a number of plants and fruits and some snacks.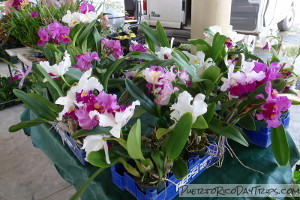 The vendors stay there until night, but get there early for the best selection. Bring cash, since almost no one takes credit cards. There is lots of free parking.
The market is located on Route 111 around KM 18.5 on the south side of the road (next to the Econo supermarket). You will see a large parking lot down a small driveway. It is across from the Stadium on Route 111. If you have trouble finding it, just ask (like we had to) — everyone in town knows where it is.
Check out their Facebook page for more info.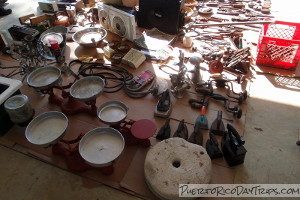 Click on a placename below to view the location on Google Maps ...
PuertoRicoDayTrips.com assumes no responsibility regarding your safety when participating in the activities described in this article. Please use common sense! If your mother or that little voice in your head tells you that you are about to do something stupid … then don't do it!