San Sebastián Street Festival: The Party of the Year
No official dates will be set until about November, but I am guessing the festival for 2021 will be Jan 14-17. I am pretty sure but this is just my guess….don't make huge plans around that and blame me if the dates are wrong! Article will be updated when official dates are announced.
It is no secret that people in Puerto Rico know how to party, especially around the Christmas holidays. Announce that there will be a parade, music, dancing, libations, food — then add in local artisan crafts for sale — and it all adds up to one crazy celebration!
That is the San Sebastián Street Festival (Fiestas de la Calle San Sebastián) in a nutshell. It has been an annual event on Calle San Sebastián in Old San Juan since 1970, and what started as community fund-raiser has become THE festival to go to. Loads of locals and tourists attend this multi-day event.
Early Festivals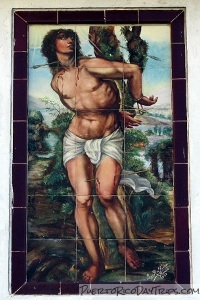 San Sebastián (Saint Sebastian) was a Christian who was martyred for his faith. There is a street on the north side of Old San Juan named in his honor.
The original "festival" (in the 1950's) was organized by a priest at the San Jose Church, which is located on San Sebastián Street, to celebrate the feast day of San Sabastián. The annual feast-day festival lasted only a few years.
In 1970, the festival was restarted and it has been held annually ever since. It always occurs around San Sebastián's feast day, which is January 20th. The festival is typically held on the third weekend of January, and usually runs from Thursday to Sunday (but it has been running from Wed-Sun the last few years). Double check exact dates before making vacation plans around these dates as things have been known to change from year to year.
San Se Today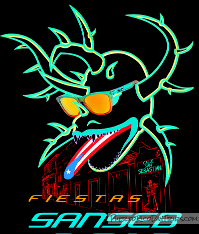 The San Se Festival has evolved over time, though it still is full of tradition and Puerto Rican cultural heritage. Mostly, it is a great big party, with people enjoying every aspect of it. It is attended by hundreds of thousands of people, who are very much part of the entertainment scene. Folks lucky enough to have a birds-eye view line the colorful balconies along Calle San Sebastián, and on the rest of the parade route, watching and shouting to the throngs of people in the streets below. Everyone else hits the streets. It's basically the Puerto Rican version of New Orleans' Mardi Gras, without the beads and breasts.
For 2020, the festival will be held from Wednesday, January 15 Thursday, January 16 through Sunday, January 19.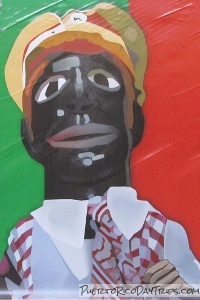 There are lots of live music shows, both traditional and contemporary. The musicians perform on stages around the Old City , but the main stage is at the Plaza del Quinto Centenario. But also expect music/dance to happen randomly & spontaneously throughout the streets, where people join in the song and dance. There are plenty of dance performances, both folkloric and modern, by professionals and party-goers alike. And all along the parade routes you will find food, drink, and more than 500 artisans displaying/selling their works.
There will be some artisans along Calle San Sebastián, but the main artisan areas are Cuartel de Ballajá. You will find other artisan set-ups throughout the rest of Old San Juan, too.
Things are generally calm, and you will see lots of families, during the day. As the day turns into night, you will see more young people (and fewer families) who are enjoying the lifting of the ban on public drinking in the streets around the Calle San Sebastián area. The police do set up barricades at the limits to contain the on-street drinking. Bars close at 12mn on Thursday- Saturday and 10pm on Sunday.
On Thursday and Friday, the parades and music festivities start at about 5pm. But it starts much earlier on Saturday and Sunday. Music and shows stop at 11pm on Thursday, Friday and Saturday, and at 9pm on Sunday. There is a curfew enforced so that the people that live there can get some sleep.
Expect to see extra security around Old San Juan. Security cameras and Police dogs will be all over. You are not allowed to bring in weapons, drugs, liquids in bottles, noisemakers, coolers. Note- NO WHISTLES OR NOISEMAKERS ALLOWED ! Everyone must have a picture ID on them at all times. Children under 16 years of age must be accompanied by an adult at all times and after 6:00 pm that "adult" accompanying the minors must be over 21 years old.
Itinerary for 2020 Festival
Thursday, January 16, 2020
around 4:30-5pm … Opening ceremony and dedication of the Fiestas de la Calle San Sebastián. Parade of Cabezudos starts from the Lincoln School on the far end of Calle San Sebastian at 5pm.
4pm to 10pm … Over 350 artisans will be displaying works at the Cuartel de Ballajá and and various Plazas and along Calle San Sebastian and at the Baston
•Entertainment Plaza del Quinto Centenario
5:30 p.m. – Comparsa del Municipio de San Juan
6:30 p.m. – 7:15 p.m. – Junte Lloiceno
7:45 p.m. – 8:45 p.m. – Yolandita Monge
9:15 p.m. – 10:30 p.m. – Milly Quezada
•Entertainment Plaza de Armas
7:00 p.m. – 8:30 p.m. – DJ AL
8:30-9:30p Kristian Bob
10:00 p.m. – 11:00 p.m. – King Arthur
• Entertainment Plaza de La Barandilla
4:30pm Taller Tamboricua
5:30 pm Los Pleneros del Mas Alla
7:00 p.m. – 8:30 p.m. –Misa E' Gallo
8:30 p.m. – 9:30 p.m. – Plena Libre
10:00 p.m. – 11:00 p.m. – Natalia Lugo
•Entertainment in Plaza Colón
5:30 p.m. – Atabal
6:30pm RosAmalia
Grupo Mambo
9:00 p.m. – 10:30 p.m. – Puerto Rican Power
•Entertainment in Plaza de la Comunidad La Perla
7:30 p.m. –Epilogo
9:30 p.m. – Sebastian Otero u la Ponina
Friday, January 17, 2020
4pm to 10pm … Over 350 artisans will be displaying works at the Cuartel de Ballajá and and various Plazas and along Calle San Sebastian and at the Baston
• Entertainment Plaza del Quinto Centenario
2:30pm- Cases de Salsa
3:00pm – Conjunto Bomba u Plena de Inter
4:30 pm Jose Feliciano
6:00p.m Ile
7:30 p.m. – 8:45 p.m. – Olga Tanon
9:30 p.m. – 11:00 p.m. –Ednita Nazario
• Entertainment Plaza de Armas
5:30 p.m. – 6:30 p.m. – DJ Metro,
6:45 p.m. – 8:45 p.m. – DJ Match James + XTASSY
9:00 p.m.- 9:45 p.m. – Alhanna
10:00pm – 11:00 pm Los Rivera Destino
• Entertainment Plaza de La Barandilla
5:30 p.m. – 6:30 p.m. – Marileyda
7:00 p.m. – 8:00 p.m. – Viento de Agua
8:30 p.m. – 9:30 p.m. –Daniel Diaz – Tripandero
10:00 p.m. – 11:00 p.m. – Oscarito
• Entertainment in Plaza Colón
5:30 p.m. – 6:30 p.m. – Orquesta de Guiros, Penuelas
7:00 p.m. – 8:00 p.m. – Boricubason- Tribute al Buena Vista Social Club
8:30p – 9:30pm- Tributo a Juan Luis Guerra
10:00 p.m. – 11:00 p.m. – Grupo Karis
•PLAZA DE LA COMUNIDAD LA PERLA
6:00pm – Joe Louis
8:00 p.m. – Trending Tropics
9:45 p.m. – Buscabulla
Saturday, January 18, 2020
9am to 9pm … Over 350 artisans will be displaying works at the Cuartel de Ballajá and and various Plazas
• Entertainment in Plaza del Quinto Centenario
11:00am Clases de Salsa
12:30pm – Limi-T 21
2:00 p.m. – 3:30 p.m. – Pirulo y su Tribu
4:00 p.m. – 5:30 p.m. – La India
6:00 p.m. – 7:00 p.m. – Manny Manuel ,
7:30 p.m. – 7:45 p.m. – Ganador OPen Mic/Tercera Entrada
Lucecita Benitez
9:45 p.m. – 11:00 p.m. – Kany Garcia
• Entertainment in Plaza de Armas
1:00pm – 1:30pm Montalvo (Banda)
2:00 p.m. – 4:00 p.m. – DJ Match- Triumvi
4:00 p.m. – 6:00 p.m. – DJ Velcro
6pm- 8pm- DJ Joaquin Opio
8:30-9:30pm … Banda Alagrete
10:00 p.m. – 11:00 p.m. – PJ Sin Suela
• Entertainment in Plaza de La Barandilla
12:00pm – Coro Ninos, San Juan
1:00pm – Grupo Buya, Chicago
2:00 p.m. – 3:00 p.m. – Parranderos de Loiza,
4:00 p.m. – 5:00 p.m. – Orq. Galdy Santuago & Fabian Torres
5:30 p.m. – 7:00 p.m. – Lissette
7:30 p.m. – 9:00 p.m. – Tuna los Segreles
9:30 p.m. – 11:00 p.m. – Albita Rodriguez
• Entertainment in Plaza Colón
9am – Classes de Rumba
12:30 pm Plena Nativa
2:00 p.m. – 3:00 p.m. – Herminio de Jesus
3:30 p.m. – 4:30 p.m. – Hermanos Sanz
5:30 p.m.- 7:00 p.m. – Julito Alvarado, Tributo a Cheo Feliciano y Hector Lavoe
7:30 p.m. . –Melina Leon
9:30 p.m. – 11:00 p.m. – Grupo Macabeo
•PLAZA DE LA COMUNIDAD LA PERLA
6:00 p.m. –Pleneros de le Cresta
8:00 p.m. – Internacional Dog Ambassadors
9:45 p.m. – Mima
Sunday, January 19, 2020
9am to 9pm … Over 350 artisans will be displaying works at the Cuartel de Ballajá and and various Plazas
• Entertainment in Plaza del Quinto Centenario
1:00pm Clases de Salsa Flor Botta
2:00 p.m. – 3:00 p.m. -La Tribu de Abrante
3:30pm – Iris Chacon
4:30 p.m. – 5:00 p.m. – Alana Gomez
5:00 p.m. – – Johnny Venture
7:00 p.m. Gente de Zona
9:00 p.m. – 10:00 p.m. -La Gran Combo
• Entertainment in Plaza de Armas
1:00pm – Banda Puertorriquena
2:00 p.m.- DJ Gulembo
4:30pm – Mayha u su Tribu
5:30 p.m. . –Emil Cedeno
9:00 p.m. Gomba Jahbari
• Entertainment in Plaza de La Barandilla
1:00 p.m. Fernandito Ferrer
2:30pm Salsa Metro
4:00 p.m. – 5:30 p.m. – Tribu a Abba
5:30pm – Choco Orta
7:30 p.m. Glenn Moroig
9:00 p.m. – 10:00 p.m. – Victoria Sanabria
• Entertainment in Plaza Colón
1:00pm – VF7
1:45pm – Ganadora Open Mic lana Gomez
2:20 p.m.- Tambores Calientes
3:40- 4:40 p.m. D'Latinos
5:00pm- Orquestra la Oferta
6:30 p.m. – Innovacion Boricua – Trovadors
7:30pm – Roy Brown
9:00p.m. – 10:00 p.m. – Vico C
• Entertainment Teatro Tapia
1pm – Finalista Ganador open Mic
2:00 p.m. – Antonio Caban Vale "el Tope" "En voz de mujer june al Tope"
4:00 p.m. – Ismael Miranda y Chucho Avellanet
*Itinerary/schedule from Fiestas de la calle san sebastian FB page