San Sebastián Street Festival: The Party of the Year
THE 2023 FIESTAS DE LA CALLE SAN SEBASTIAN will be Jan 19-Jan 22, 2023
It is no secret that people in Puerto Rico know how to party, especially around the Christmas holidays. Announce that there will be a parade, music, dancing, libations, food — then add in local artisan crafts for sale — and it all adds up to one crazy celebration!
That is the usual San Sebastián Street Festival (Fiestas de la Calle San Sebastián) in a nutshell. It has been an annual event on Calle San Sebastián in Old San Juan since 1970, and what started as community fund-raiser has become THE festival to go to. Loads of locals and tourists attend this multi-day event.
Early Festivals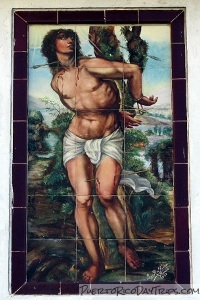 San Sebastián (Saint Sebastian) was a Christian who was martyred for his faith. There is a street on the north side of Old San Juan named in his honor.
The original "festival" (in the 1950's) was organized by a priest at the San Jose Church, which is located on San Sebastián Street, to celebrate the feast day of San Sabastián. The annual feast-day festival lasted only a few years.
In 1970, the festival was restarted and it has been held annually ever since. It always occurs around San Sebastián's feast day, which is January 20th. The festival is typically held on the third weekend of January, and usually runs from Thursday to Sunday. Always double check exact dates before making vacation plans around these dates as things have been known to change from year to year.
San Se Today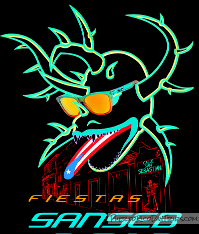 The San Se Festival has evolved over time, though it still is full of tradition and Puerto Rican cultural heritage. Mostly, it is a great big party, with people enjoying every aspect of it. It is attended by hundreds of thousands of people, who are very much part of the entertainment scene. Folks lucky enough to have a birds-eye view line the colorful balconies along Calle San Sebastián, and on the rest of the parade route, watching and shouting to the throngs of people in the streets below. Everyone else hits the streets. It's basically the Puerto Rican version of New Orleans' Mardi Gras, without the beads and breasts.
For 2023, the festival will be held from Thursday, January 19 through Sunday, January 22.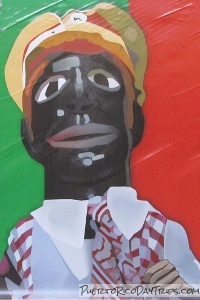 There are lots of live music shows, both traditional and contemporary. The musicians perform on stages around the Old City , but the main stage is at the Plaza del Quinto Centenario. But also expect music/dance to happen randomly & spontaneously throughout the streets, where people join in the song and dance. There are plenty of dance performances, both folkloric and modern, by professionals and party-goers alike. And all along the parade routes you will find food, drink, and artisans displaying/selling their works.
We will add more details to this article as they become available.
Itinerary for 2023 Festival (I will update with 2023 info when it is available)
We will post the schedule once it has been made available.
PuertoRicoDayTrips.com assumes no responsibility regarding your safety when participating in the activities described in this article. Please use common sense! If your mother or that little voice in your head tells you that you are about to do something stupid … then don't do it!