What's Happening? September 2019
With the month of September comes the official end of summer … kids are already back in school, and visions of the upcoming holidays are beginning to show up in the stores. Here in Puerto Rico, we still have plenty going on from hot beach days, to food festivals, and film festivals. It's also the height of hurricane season, so keep an eye on our weather page where we'll keep you up to date on any storms that might be threatening the island.
While there is always something fun happening somewhere in Puerto Rico, there are a few special events each month that deserve a mention. Here are some highlights for September 2019.
August 29 to September 4: San Juan International Film Festival
Film festival featuring films from around the world. At the Fine Arts Cinema in Miramar. Check their web site for more information and schedule of screenings and prices.
September 7 to 8: Festival de Aves Playeras
The Puerto Rican Ornithological Society, Inc. (SOPI) is pleased to invite you to the 3rd Shorebird Festival to be held on September 7 and 8 at the Visitor Center of the National Wildlife Refuge (FWS), and the Interpretive Center of the Salinas of Cabo Rojo. They emphasize this year's festival motto, "Save the shorebirds, Be the solution to pollution", to bring attention to one of the biggest conservation challenges we face today – the pollution of plastics in the environment. Join and participate in workshops and bird identification tours, informative tables, art and photography exhibitions, children's crafts, and much more! At the Visitor Center of the National Wildlife Refuge in Cabo Rojo. Check their Facebook page for more info.
September 13 to 15: Festival La Plena y La Quenepa in Ponce
Festival de la La Plena and La Quenepa will celebrate music and Ponce's favorite fruit – the quenepa! At the Parque Urbano Dora Colón Clavell in Ponce. 6pm-11pm on Friday, and 12noon – 11pm on Saturday & Sunday. Live music and lots of food and fun! Check their Facebook page for more info.
September 15: 9th Edition of the Carrera 10K (10K Race) in Lares
A 10K race, starting from the Public Plaza in Lares. Call 787-897-0033 for more info and registration info. Check their Facebook page for more information.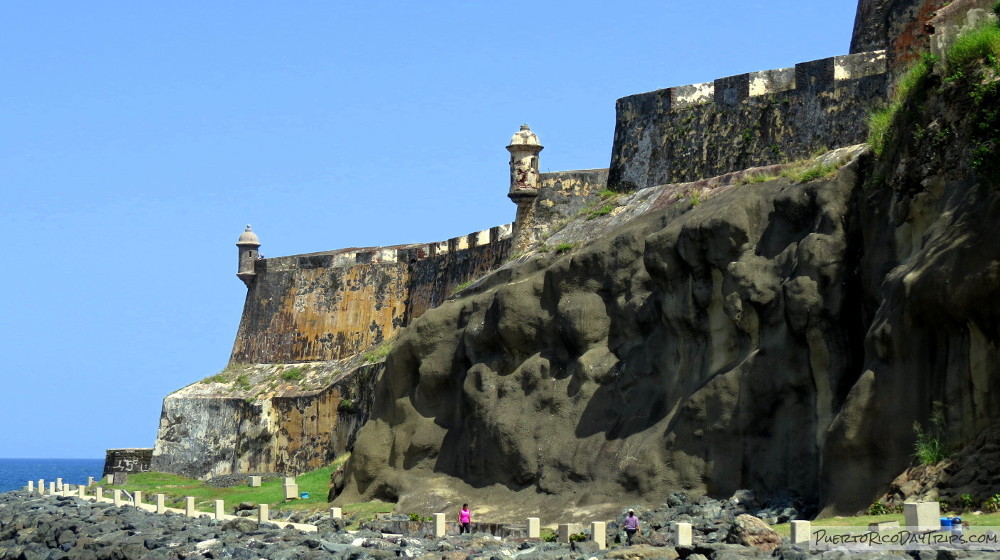 September 28: National Public Lands Day
National Public Lands Day is the nation's largest, single-day volunteer effort in support of public lands. Enjoy free admission to the San Juan National Historic Site (El Morro and Fort San Cristóbal) in Old San Juan.
September 27: 11th Ricky Martin Foundation Golf Tournament
Annual charity golf event that supports the Ricky Martin Foundation Children. For golf professionals and golf enthusiasts. At the Wyndham Rio Grande Resort in Rio Grande. Check the Facebook page for more info. To sign-up call 787-248-1619 or 787-220-4843.
September 25 to 29: Mayagüez Orchid Festival
Annual orchid show, sponsored by La Sociedad de Orquidistas de Mayagüez, featuring workshops, exhibits, sales, and more. At the Mayaguez Mall. Open during mall hours. Free admission. Check this web site for more info.
Other Events
This is just a small subset of activities occurring this month. As always, be sure to check our events calendar, Facebook page, or Twitter feed for other events happening this month and throughout the year all across the island.
PuertoRicoDayTrips.com assumes no responsibility regarding your safety when participating in the activities described in this article. Please use common sense! If your mother or that little voice in your head tells you that you are about to do something stupid … then don't do it!