Tour an Artisanal Rum Distillery from Field to Glass
If you like rum, then Puerto Rico is the place for you! If you like rum that is handmade with quality, local ingredients, Tres Clavos is a must-try. What better place to taste it than at it's source – the San Juan Artisan Distillers in Vega Alta! Here, you can tour the sugar cane fields and distillery, and learn first hand about how they make the product from start to finish. It is a really interesting tour, and a delicious one at that!
The San Juan Artisan Distillers is located in Vega Alta, which is just a 30-minute drive west from San Juan. This is where owner Pepe Alvarez started over when, due to the falling Puerto Rican economy of the early 2000s, he needed to change careers. He decided to start producing quality rum the way it used to be make here in Puerto Rico – from sugar cane – unlike most rum which is made from molasses, which in turn is made from sugar cane juice.
He and his son José did a lot of research, got a lot of great advice from some rum specialists, planted sugar cane, found all sorts of necessary equipment, put it all together, and set up their distillery! Their accomplishments are really impressive. After maneuvering through all the paperwork, permits, and all the procedural hoops and hurdles, they were ready start San Juan Artisan Distillers.
But as they were just getting ready to harvest their first crop of sugar cane in September 2017, Hurricane Maria hit the island, destroying their whole crop. This was a HUGE set-back. But with great spirit, they found a way to get them through, and they started producing their fruit-flavored rums under the name Tres Clavos. However, their sugar cane fields are back and 2021, with a crop of sugar cane cut starting in 2018, Ron Pepon Blanco, and their sipping rum Ron Pepon Anejo is already in the markets. Made 100% from their own sugar cane!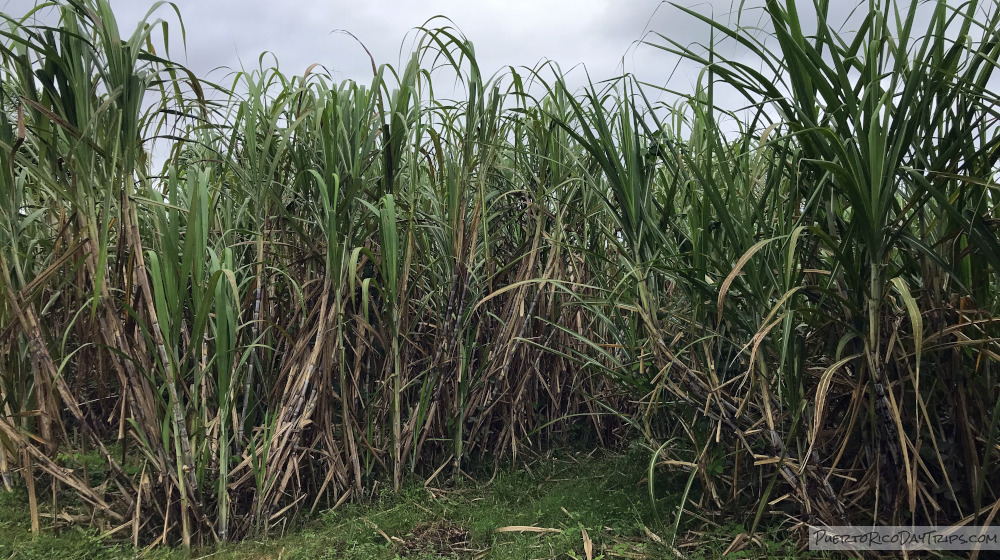 Our Tour
We met Pepe and José at the distillery, which consists of a few buildings with sugar cane growing beside and behind. There is a visitors' center where they have some information about the rise and fall of sugar cane industry in Puerto Rico. There is some information about the land, including their namesake Tres Clavos (three spikes) which were found in the fields left over from the sugar cane railroad that ran through the property. There was also lots of local art, and many other interesting things to see. And of course, a welcome cocktail!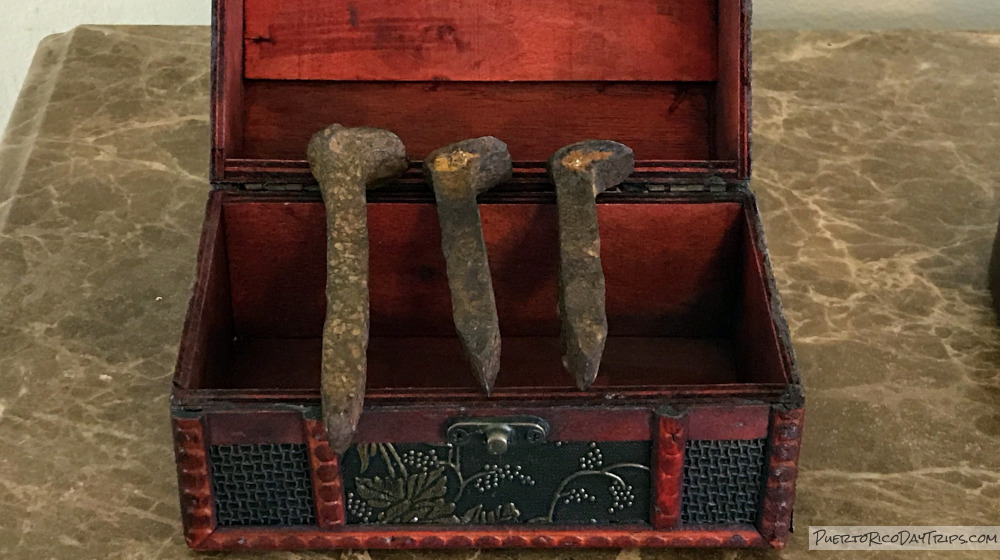 Pepe was our guide, and you could hear and feel the enthusiasm he had for the whole concept – he wanted to make rum using locally-grown sugar cane, and bring rum production back to its roots. He went far and wide to find all the equipment he needed for this effort. Out back, we went to the sugar cane fields, where he explained about growing and harvesting sugar cane. Next, he showed us all the machinery needed for making the rum – it is not an easy process. Pepe explained all the steps in rum production, and the role that each piece of equipment played in the process – machines to crush the canes, collect the juice, separate and discard the fiber, filter the juice, and machines and pumps to move it all from place to place. It is really impressive.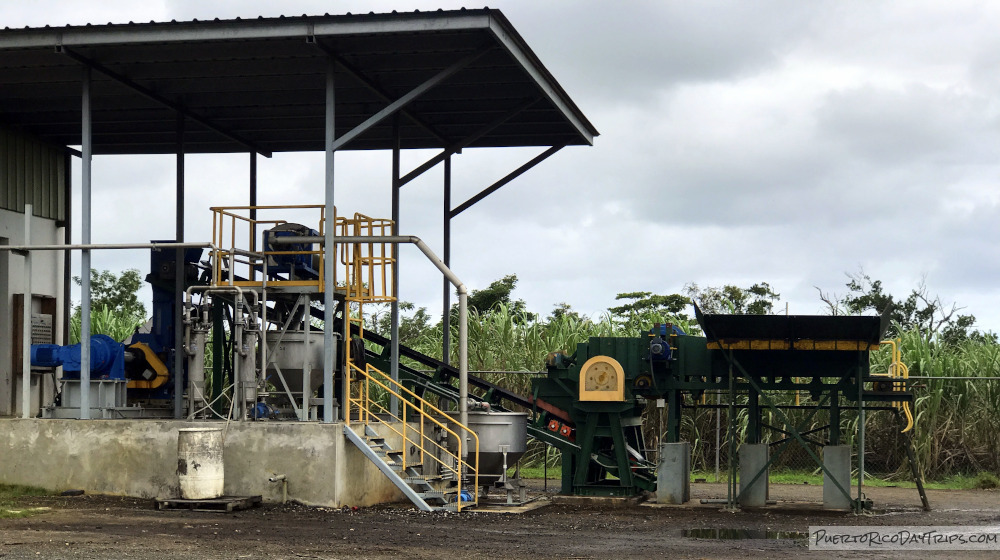 Then you go inside and see the storage and heating units, fermentation tanks, the distilling units etc. Pepe and José (who is in charge of the distilling) explained the process of actually making the sugar and yeast into rum. he beautiful French copper pot stills look old fashioned, but they are perfectly made for the process of distilling alcohol. They make a batch every day. José told us about how they remove the "heads" and "tails" from the distillate, so only the best flavors of the rum are there. It is an interesting process. From there there is the storage area, which smelled wonderful with the wooden barrels and the "angels' share" in the air. Then we went on to the blending and bottling area and learned about those processes.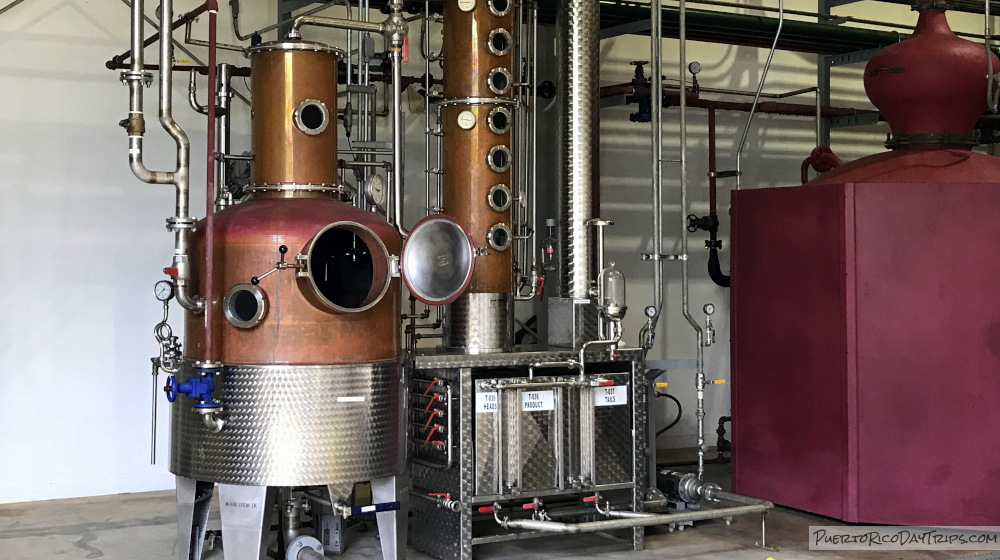 For the Tres Clavos fruit rums, they use locally grown fruits – but Pepe said they are starting to grow many of their own fruit, so it is really locally grown! We met the workers who do it all – from cutting the sugar cane to labeling the bottles. It really is all done by hand to ensure quality from start to finish.
Then we got to the yummy part – the tasting. We were a small group, so we went into their workshop area, which had loads of bottles of rums. Bottles of rums made by many other distilleries around the islands, for research. And loads of their own preliminary rums, each made with different amounts of fruits, different types of fruits, different ways of cutting the fruits, different blends of sweetness, and amount of spices. After the rum is made, they really have a group of people that test it, deciding on which is most appealing to them, what they needed to change to make the products they have today.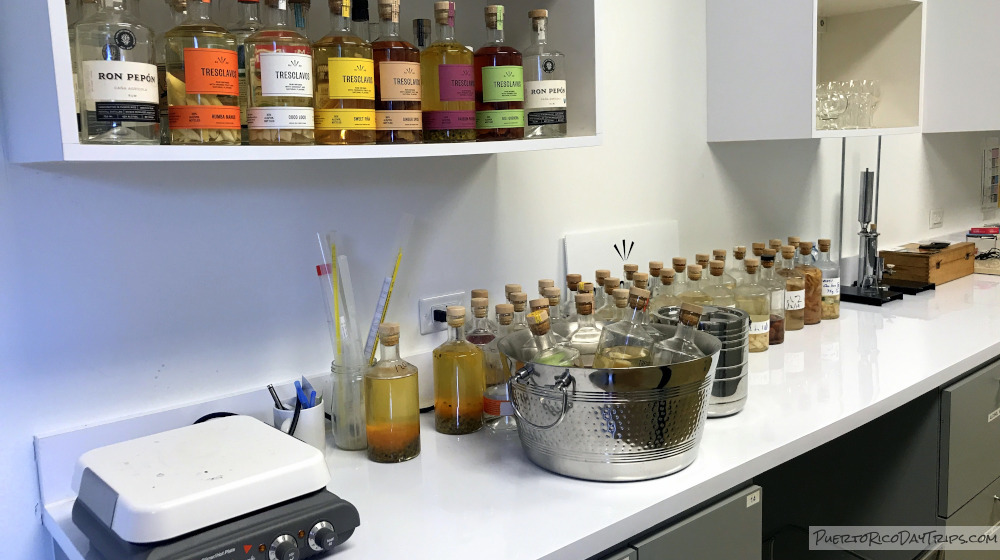 Pepe poured us a glass out each flavor. These are really enjoyable, smooth rums. At 30% alcohol by volume, that smoothness was impressive. I have tried a lot of rums, and many fruit rums have a bite – you really need to mix them with something. But the Tres Clavos rums are really smooth, you could drink them straight up on the rocks and enjoy them. Of course, you can use them with mixers to make cocktails, and they have recipes available for different drinks.
The coconut, mango and pineapple were delicious – I think the coconut was the best I have ever had. What I found most interesting is the unusual flavors they have – like Ginger Spice, Passion Fruit and Bili Quenepa. All the fruit is locally grown – a real taste of Puerto Rico! We didn't get to taste the Ron Pepon – the gold rum, made with his own sugar cane. It is still aging, with the initial production available for market later this year. They sell their rums at the distillery (we each went home with a bottle) but it is available in many supermarkets and restaurants around the island.
We all really enjoyed this tour. It was educational, interesting, and fun. But it was also inspirational – you can see firsthand the work and determination that went into making this dream come true. You feel Pepe's pride in what they have accomplished, and you can taste it in the rum. Come see and taste their dream for yourself!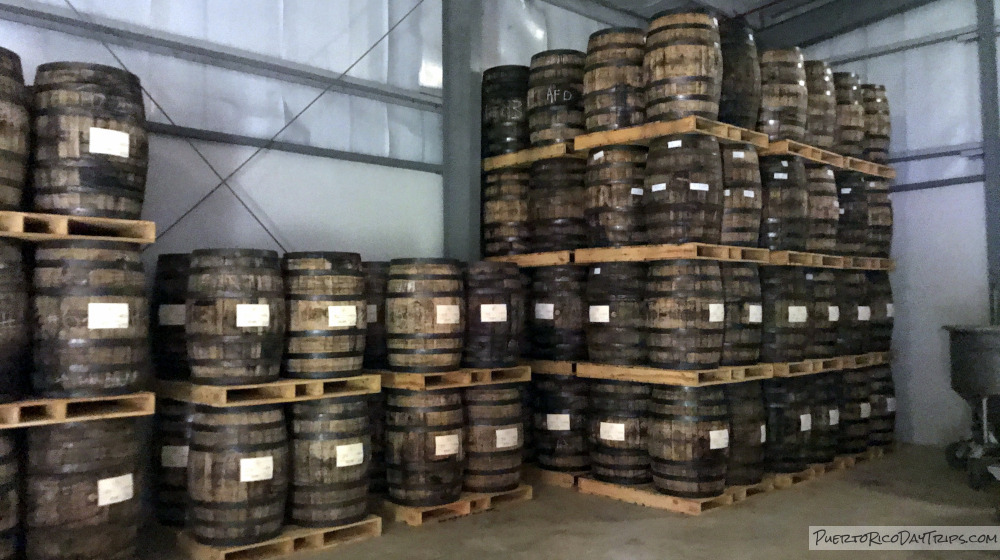 Normally, when we review an activity that is not free to the public, we pay the admission price out of our own pockets. However, we just want you to know that the guys at the San Juan Artisan Distillers were kind enough to offer us this tour for free. While we don't feel that this free ride influenced our review one way or the other, we felt that we should tell you, just as a matter of fact.


Details
The cost of the tour is about $80 per person .
Tours are Mon- Sat by reservation only (see below).
Allow 2 hrs for the tour (with tasting) and welcome cocktail.
You can call them at 787.222.1633 for more information or to make a reservation.
You can visit their web site or their Facebook page for more information and to make a reservation.
You can send them an email at sanjuandistillers@gmail.com for more information or to make a reservation.
San Juan Artisan Distillers is located at on Road 690 KM 3.2 in Vega Alta.
Click on a placename below to view the location on Google Maps ...
PuertoRicoDayTrips.com assumes no responsibility regarding your safety when participating in the activities described in this article. Please use common sense! If your mother or that little voice in your head tells you that you are about to do something stupid … then don't do it!