Do a Little Rock Scramble in Quebradillas to Get Some Great Photos!
There is one beach in Quebradillas that will give you two pretty "mini-adventures" in one spot. La Ventana de Quebradillas (The Window) and la Piedra con Escalera (the Rock with a Ladder) are both located on the same beach. They offer great views and photo-ops, but do require a little effort, so these are not for everyone. But if you like a little rock scrambling, this mini-adventure is right for you!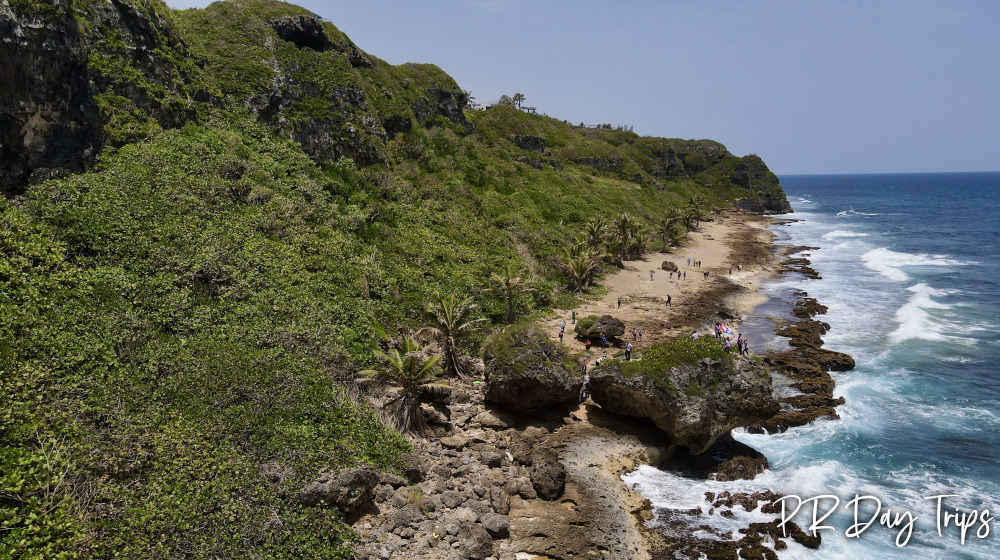 Quebradillas is a lovely town on the north-western coast of Puerto Rico. The whole area is known for its caves, and other neat rock formations, due to the karst landscape. These two natural wonders are located not far from the Merendero de Guajataca in Quebradillas, which also is a lovely stop on your fun day. The Ventana and the Piedra are accessed using a dirt road at the end of a once-gated community. But now the gate is always open, so you can access the area.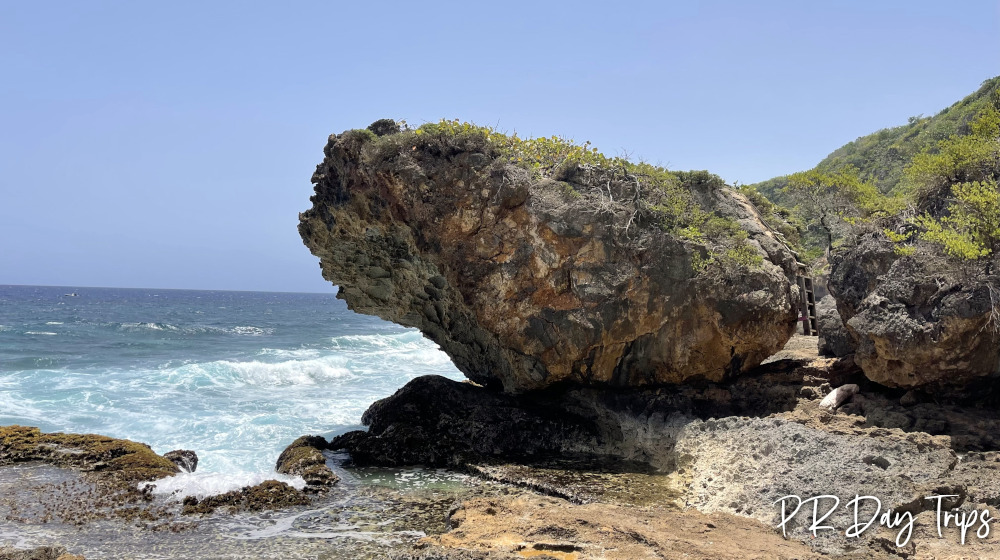 Walk carefully down that dirt road. The loose rock is slippery, so walk on the grass when possible. It takes about 10 minutes to walk from the road to the beach. Once at the beach, walk to the right to get to the Rock with the Ladder. The ladder felt sturdy when we went in May 2022, just be careful if you decide to climb up. The views up top of the rock are great and it is a fun photo! The waves breaking at its base are also pretty.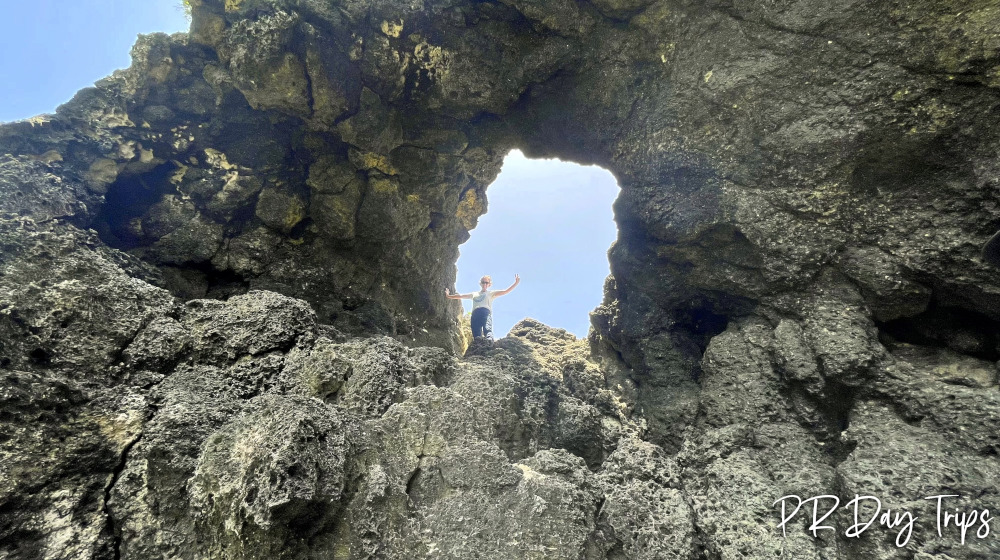 When you are done there, walk back to the west, back past where you entered the beach. Between the rocks you will find a path that leads up to the Window. It is a bit of a scramble up, not the easiest but – not too difficult. Some of the rocks were sort of sharp, so be careful. It took about 10 minutes to scramble up from the beach. You just keep climbing up until you see the hole in the rock – making a window. Views are pretty from both directions once you climb up to the window. Great photos.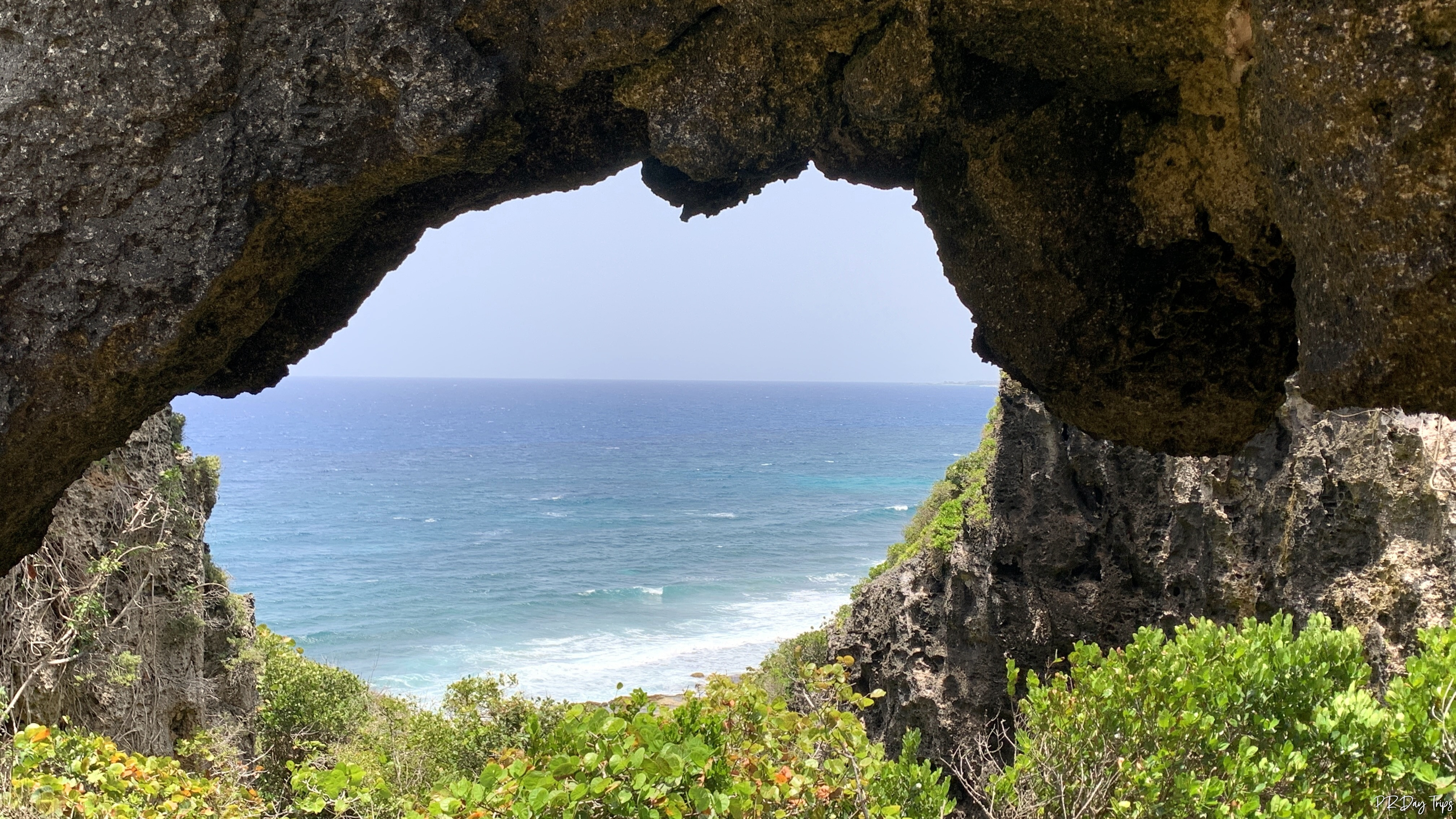 An alternate way to get to the window is via a small path off to the left of the dirt road, about half way down. It is a small path that is barely noticeable. You have to go through some shrubbery, and still have to do some rock scrambling down to the "window", and then up, so I don't think it was really much easier to do. We ended up taking that way from the window to the dirt road. That did make it easier since we did not have to back-track down to beach and then up the whole dirt road.
Details
Visit this beach area during daylight hours, obviously.
This is not a swimming beach! This is just for photos. There is not much shade, so take hat, water, sunscreen, etc. Wear appropriate closed-toes shoes – no flipflops! The road/paths may not be cleared, so be careful with thorns and sharp grasses.
Make sure you park on side of road, not blocking driveways or roads.
Leave no trash. In fact, takes some trash home. The beach had a lot of trash and floatsom. If everyone could fill a garbage bag and clean the beach a little, it would really help!
Click on a placename below to view the location on Google Maps ...
PuertoRicoDayTrips.com assumes no responsibility regarding your safety when participating in the activities described in this article. Please use common sense! If your mother or that little voice in your head tells you that you are about to do something stupid … then don't do it!