Cataño Ferry: A Low Cost Ride & Quick Photo Cruise or Transport to Visit Cataño waterfront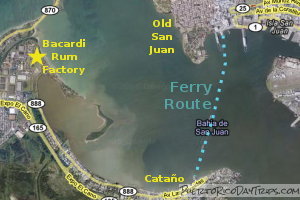 7/21 Update: People can now buy tickets for the ferry ahead of time using the phone APP or ONLINE at https://www.puertoricoferry.com . The Cataño Ferry, also called La Lancha de Cataño, is a small commuter ferry that services one route – from Pier 2 in Old San Juan across the bay to the ferry terminal in Cataño. It is a quick 8-minute ride in either direction, and it runs in one direction or the other every 15 to 30 minutes. It doesn't go by any of the "sites" of Old San Juan, but you can see the old city wall, the San Juan Gate and El Morro in the distance. You also can get a decent (though distant) view of the Bacardi Rum Factory and Isla de Cabras (site of the small Cañuelo Fort).And also great, it gives you access to the Catano Waterfront area.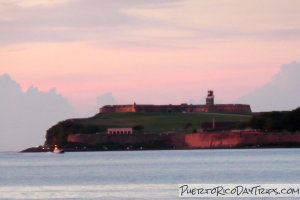 The water in the San Juan Bay is almost always calm, so the ride is very mild, but occasionally there are some small waves. The ferries are 1-story catamarans, with no outside seating, that hold about 100 passengers. The ferry is fully enclosed and does not have air conditioning. However, it has windows that were open to let in some fresh air.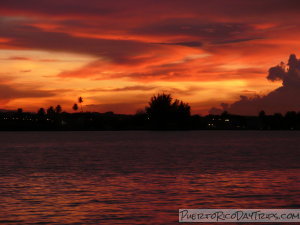 The fare is $0.50 each way. People aged 3-11 or 60-74 years pay 25¢ and seniors (75+ years) and babies under 3 years old are always free. You can buy your tickets at the ferry terminals. Extra baggage/stuff (like bikes/ice chests) also have a small fee.
Make sure you explain where you want to go as there could be ferries that depart from the Old San Juan terminal that may go to 2 different places (Cataño and Hato Rey). You can get your round-trip tickets before boarding. The Cataño ferry waiting area is to the left and behind the ticket window. If the Hato Rey ferry is working, that waiting area is behind the ticket window and to the right. Boarding and unloading is a fairly quick and easy process.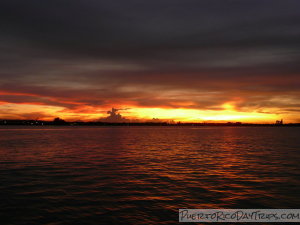 Ferries run from 5:45am to 7pm Monday through Friday, and 7:30am to 7pm Saturday, Sunday and holidays. During rush hour (6am-9:30am and 3:30pm-6:30pm) on Monday through Friday the ferry it runs every 15 minutes. During non-rush hour, weekends and holidays it runs every 30 minutes.
From the terminal in Cataño, you can take a taxi to the famous Bacardi Rum Factory for a tour. There are always taxis available at the Cataño ferry terminal. Expect to pay about $3.50 per person each way for the taxi.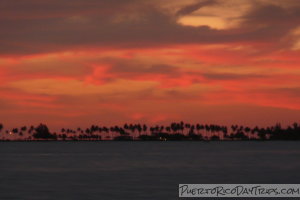 The Catano waterfront area is a nice place to visit. There is a long walkway that has art and murals and there are all sorts of food/drink options there. A great place to check out. Catano Waterfront area.
We took the ferry at 6:30pm in September and stayed on for the round trip. As you can see, we were able to get some wonderful sunset pictures. If you want to try for some beautiful pictures of your own, check the sunset time for SJ for the month your visiting.
So enjoy the ferry system and use it as you like – either as inexpensive transportation to Cataño, or a quick and easy sunset cruise!
You can call 787-729-8714 for more info.
We are in the process of updating the maps we use on our web site. While we're working on that, you can click on the GPS coordinates below to view the location on Google Maps ...
PuertoRicoDayTrips.com assumes no responsibility regarding your safety when participating in the activities described in this article. Please use common sense! If your mother or that little voice in your head tells you that you are about to do something stupid … then don't do it!