Discover Charco el Café in Juana Díaz
Nestled in the southern region of Puerto Rico, the municipality of Juana Díaz boasts not only stunning natural landscapes but also enchanting attractions for adventure seekers and nature lovers. Among the hidden gems waiting to be explored is Charco el Café, a sweet little swimming hole and waterfall that offers a wonderful experience for visitors.
If you enjoy trekking in rivers to see what you find, you need to discover the hidden gem that is Charco el Café and the charcos above it. This stream is located not too far from the more popular (and easy to visit) Salto Collores. One of the big differences between the two is that Charco El Café is more secluded, and less likely to have many (if any) people there.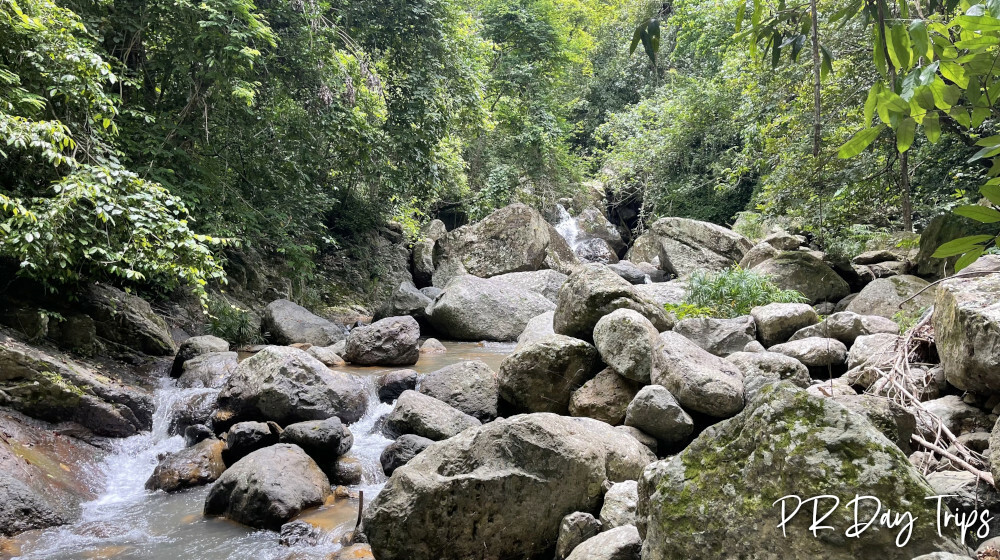 But it also is more difficult to get to. You need to park on the side of a very thin road, and then walk upriver about 10 minutes. And this is not easy walking — it is more like climbing up and over slippery rocks as you walk through ankle-to-knee deep water. Probably not good for little kids or older people. But it is a blast if you like this kind of thing like we do!
Charco el Café, translating to "Coffee Pool," is probably named due to its location within the lush coffee plantation region of Juana Díaz. This pretty little oasis is a haven of natural beauty, combining clear, cold water, verdant surroundings, and cascading waterfalls. It is not visible from the road, so you have to climb up and up, to see this hidden paradise.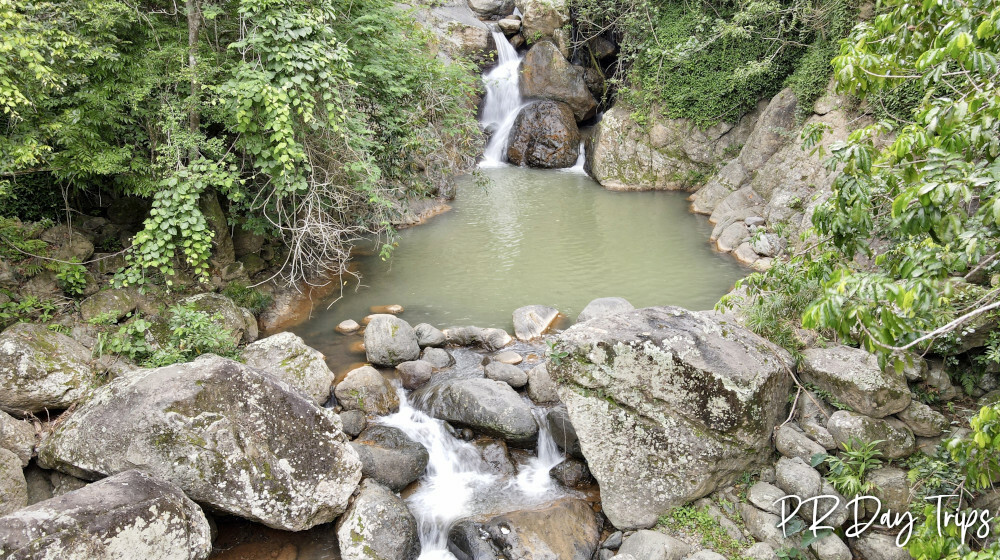 Once you get to it, you will instantly be captivated by its tranquility. The pool is nice, and deep enough in places for jumping in — though you need to be careful and check for underwater rocks before doing any jumping. The pretty waterfall is about 20 feet tall. The day we went, it was a cloudy, rain-sprinkle day, so the water wasn't clear, but it was still pretty. I have seen some really nice photos of this pool when the water is crystal clear.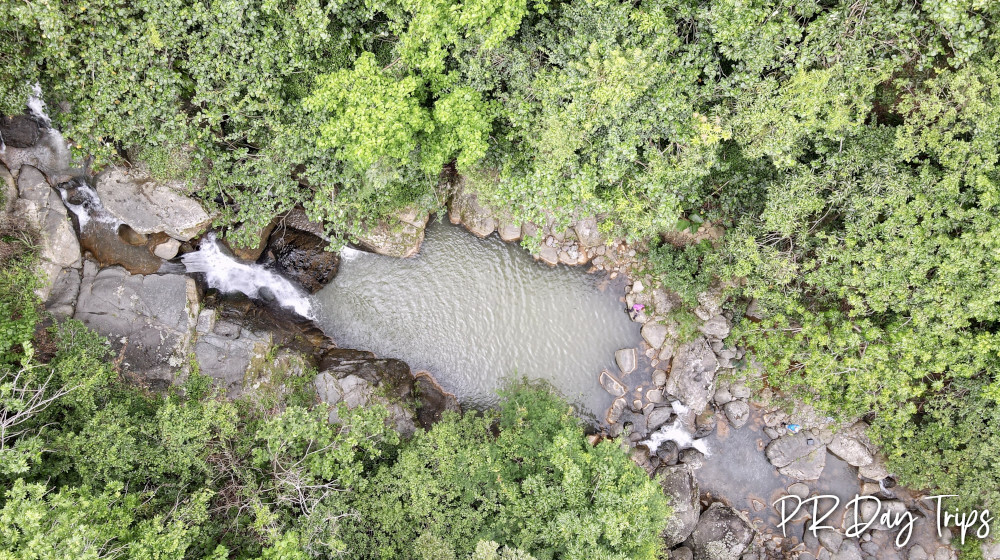 You need to have shoes with good grip, because above this pool is a series of pools and water falls and cascades. There is supposedly a path on the left side of the falls that will get you up over the falls and in about 20 more minutes of walking upriver you can get to another pool/fall. But it all does take some effort climbing up the rocks.
We decided to just chill out and enjoy this pool, and send the drone up to check it out! This area has it all … from the refreshing waters to the captivating natural surroundings, this serene swimming hole offers an escape into the heart of Puerto Rico's stunning landscape.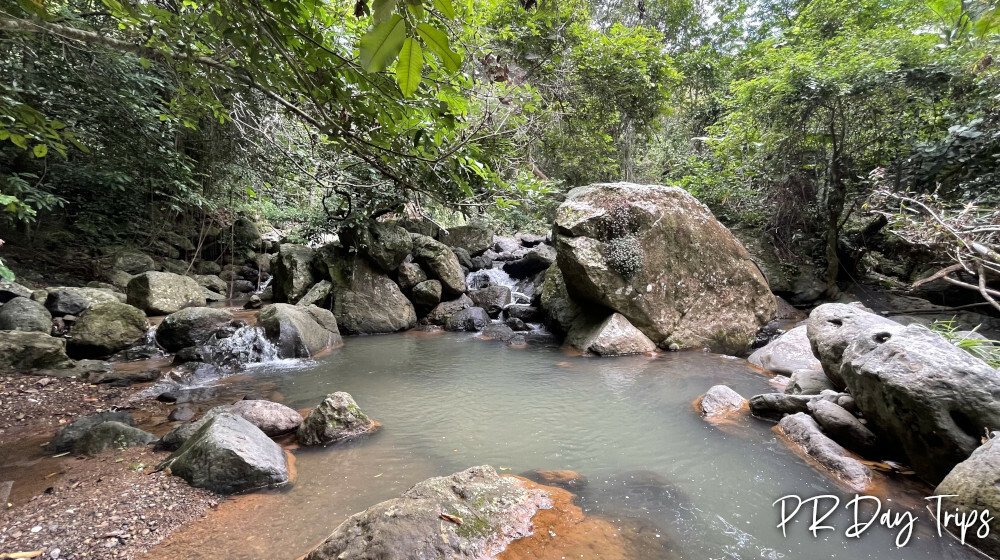 Details
Allow enough time to get back to your car before dark.
There are no facilities at this location. Please pack-out anything you have brought in.
Charco el Café is located on a side street in Barrio Collores Sector Portillo. From the main part of Juana Díaz, travel north on Carretera 512, and turn right at KM 9.8 onto a small road in Sector Portillo. We parked just on the side of the road near the bridge, it is a thin road, so turning around to leave was tricky! Google Maps will take you right to the bridge, just be sure to download the map into the app before you get there (there is little to no cellular coverage in that area).
Click on a placename below to view the location on Google Maps ...
PuertoRicoDayTrips.com assumes no responsibility regarding your safety when participating in the activities described in this article. Please use common sense! If your mother or that little voice in your head tells you that you are about to do something stupid … then don't do it!