What's Happening? December 2022
December in Puerto Rico is a lively time, with a generally festive atmosphere. Holiday lights are everywhere, and everyone is getting in gear for Christmas and New Years.
Food is a huge part of the local holiday celebration, so make sure to try some traditional holiday dishes like lechon, morcillas, pasteles, tembleque, and coquito, among other favorites. Don't forget about the music and dance … we can't have a holiday without them! Shopping is always in season, with many handmade local artisans selling interesting and unusual crafts.
If you just want to chill out, relax, and not think about the holidays, our weather is great this time of year. You can beach all day, every day! Puerto Rico truly has something for everyone!
While there is always something fun happening somewhere in Puerto Rico, there are a few special events each month that deserve a mention. Here are some highlights for December 2022.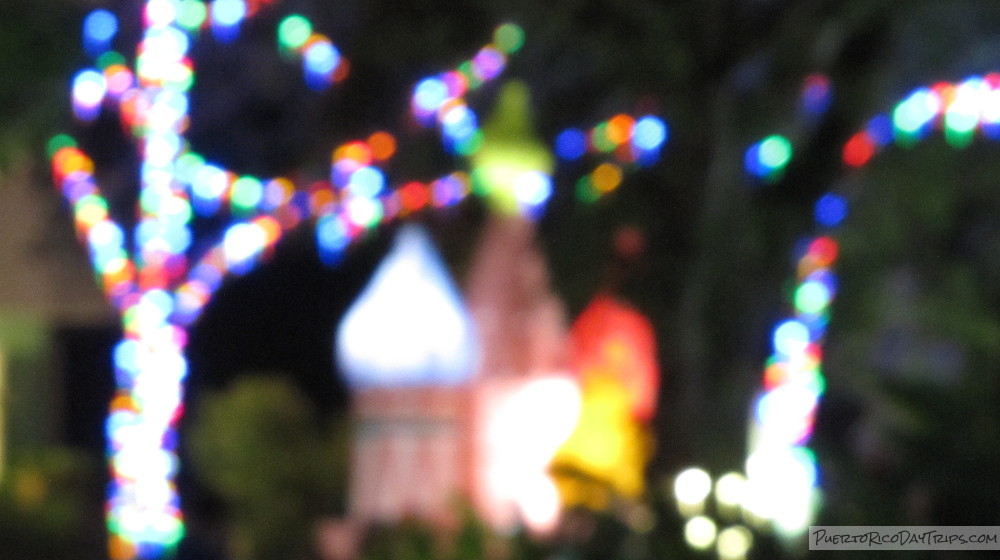 throughout December: Lighting of Holiday Decorations
Most towns decorate their town plaza and town hall for the holidays. They have "lighting" celebrations that usually include music, dancing, food kiosks, and other entertainment. This year, many towns started early! So you can go to the town plazas and get into the holiday spirit! Check our event calendar for the dates for various town celebrations across the island.
December 3: Festival del Coco Luquillo
This festival takes place in the Luquillo Town Plaza, and features the coconut but also typical food of the island and of our holiday season, artisans, lots of live music, and other fun stuff. 9am – 9pm Facebook page
December 3: El Yunque Festival
Parade, crafts, workshops and educational talks, and volunteer maintenance event at the Science and Conservation of the Portal, in commemoration of the National Day of Public Lands, which, due to with the passage of Hurricane Fiona, it had to be postponed. Admission to El Portal is FREE for this event. At El Portal Visitor Center in El Yunque Facebook page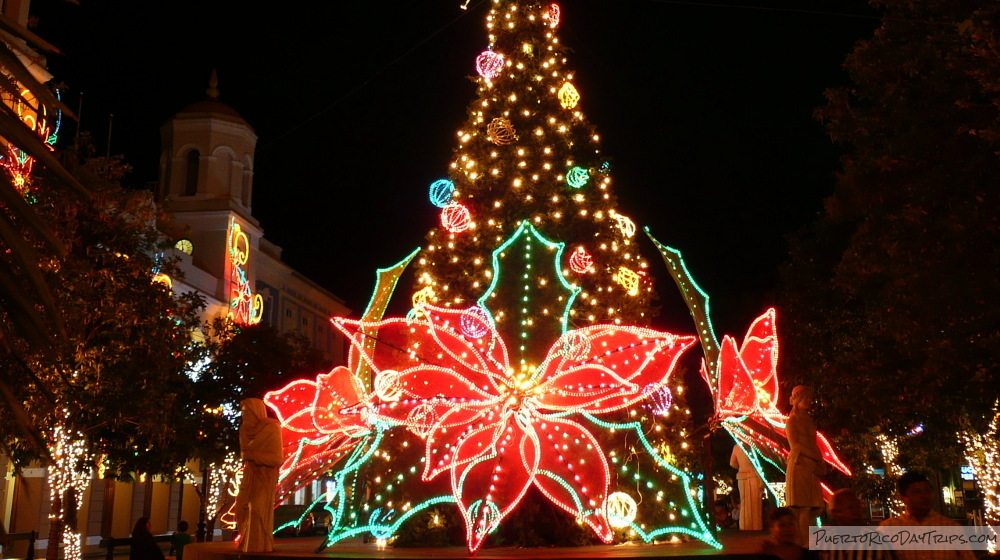 December 3 to 4: La Feria Bacardí En Cataño 2022
La Bacardi Feria returns! Loads of artisans, food, drinks (especially Bacardi!) and music … but now at the waterfront in Cataño! Free admission. 10am – 11pm. More info on their Facebook page.
December 10 to 26: Gran Mercado Navideño
This Christmas Market is an event inspired by the beautiful markets of Europe. For the first time in Puerto Rico you will be able to enjoy this concept that combines themed kiosks, a wide gastronomic variety, Christmas prints, personals and live music, all set at Christmas time. The emblematic Luis Muñoz Rivera Park is transformed to bring you a unique and memorable family experience. Open Wednesdays to Sundays from 3pm to 11pm. More info can be found on their Facebook page.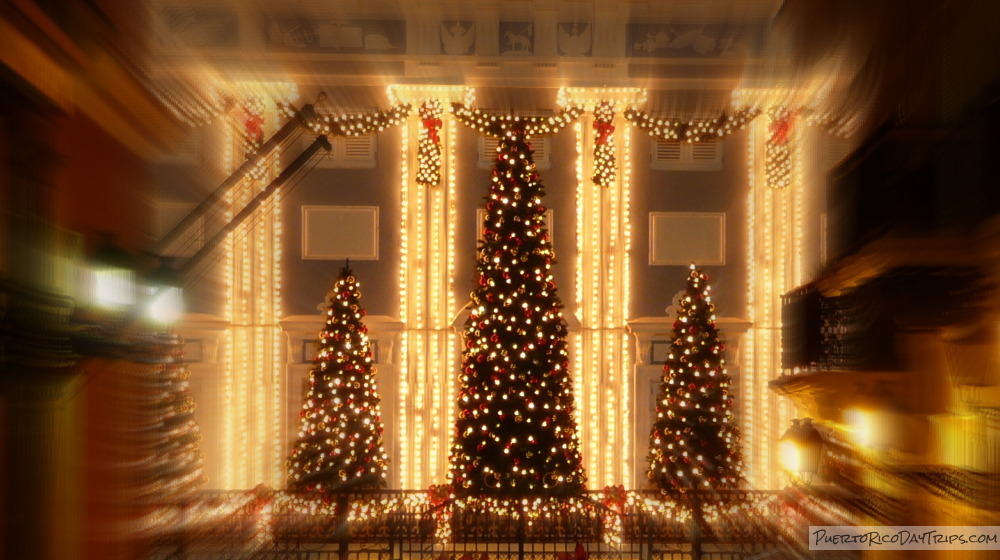 December 11: Christmas Boat Parade
Every year, this boat parade lights up the San Juan Bay. Boat owners go all out and decorate their boats with lights for this floating parade. Find a spot along the water front in Bahia Urbana in Old San Juan (Piers 6-8) or the marina, waterfront by the Convention center side or Pan Am Pier, and enjoy the lights and the music of the holiday season. From 6pm to 8pm.
December 11: Fiesta Jibara Charcasto in Quebradillas
A festival celebrating the old ways. People dressed as Jibaros, doing things "the old ways". A real Christmas celebration – the way things used to be. Info at Facebook page.
December 15 to January 8: NaviTown
The Parque Agroturístico de Dorado is transformed into a seasonal fantasy park with music, decorations, lights, and fun that children of all ages will enjoy. With more than 20 amusement rides, go-karts, a parade, the workshop of Santa and over 50000 Christmas lights! Tickets area required and available at Ticketera. Open Thursdays to Sundays. More info on the NaviTown Facebook page.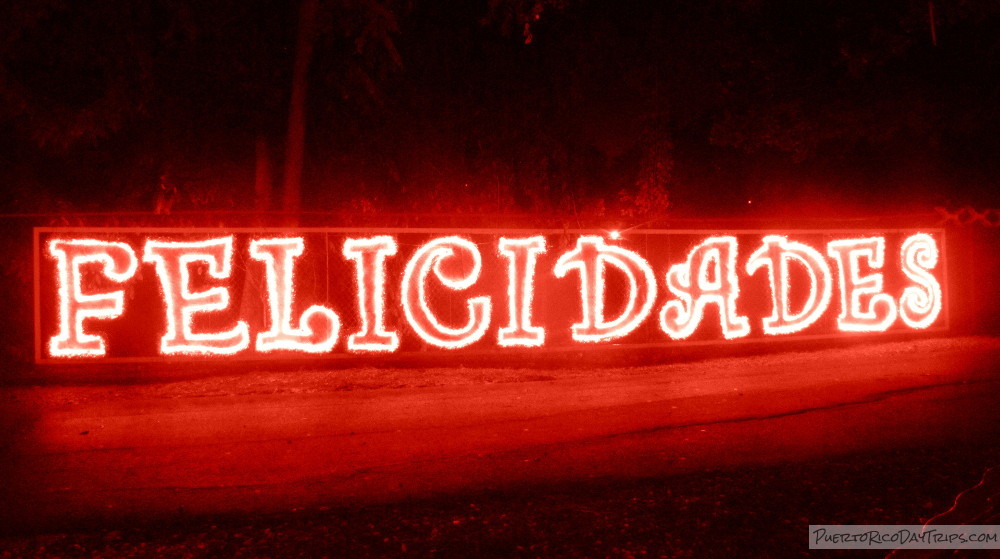 December 16-18: El Cascanueces (The Nutcracker Ballet)
The traditional Christmas ballet, The Nutcracker, will be performed for just 4 performances at the Bellas Artes in San Juan. Wonderful for the whole family (well kids should be over 3 years old)! More info on their Facebook page. Tickets are available online.
December 17: Mojito Fest
Enjoy unlimited mojitos and food samples from a number of local restaurants, with live and DJ music, at the Puerto Rico Convention Center in San Juan. Starts at 8pm. See their Facebook page for more information.
December 28: Hatillo Masks Festival
The Hatillo Masks Festival remembers the Holy Innocents. But really, it is a big, loud parade (float/truck competition), with people in colorful vejigante costumes, on noisy, colorful floats, and on foot and on horseback. Expect TONS of people, food kiosks, music, and lots of traffic. Super fun and unique! More info on their Facebook page.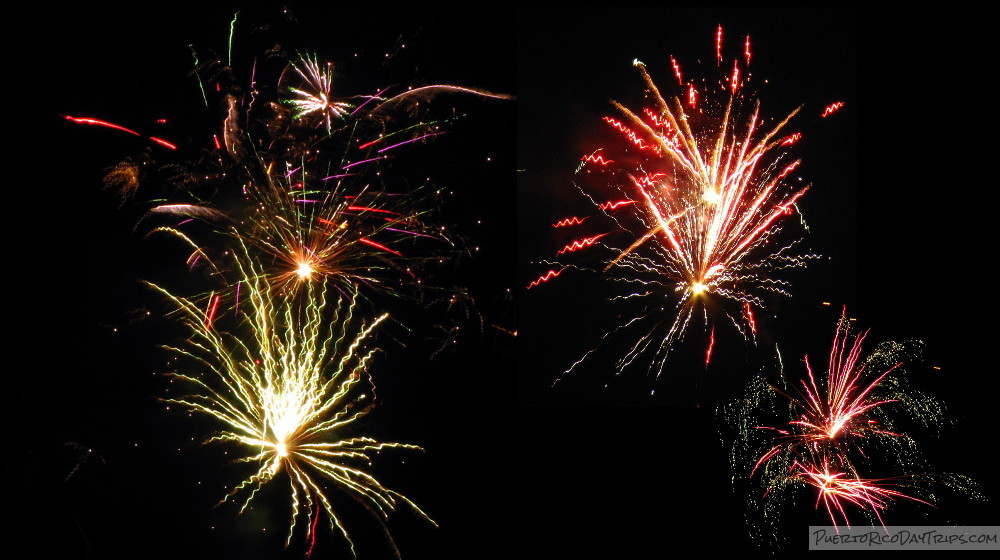 December 31: New Year's Eve Celebrations
Hotels and resorts across the island have New Year's Eve parties (buffet or sit-down meal, open bar, live music, toast at midnight), typically with advance reservations required. Many of the resorts shoot off fireworks at midnight. We usually toast the New Year, sitting on our deck in our jammies, while watching the fireworks along the coast from San Juan to Río Grande. See our event calendar where we're listing New Year's Eve celebrations as we find out about them. Happy New Year!
Other Events
This is just a small subset of activities occurring this month. As always, be sure to check our events calendar, Facebook page, or Twitter feed for other events happening this month and throughout the year all across the island.
PuertoRicoDayTrips.com assumes no responsibility regarding your safety when participating in the activities described in this article. Please use common sense! If your mother or that little voice in your head tells you that you are about to do something stupid … then don't do it!