What's Happening? December 2018
December in Puerto Rico is a lively time, with a generally festive atmosphere. And it seems to me, since last year's Hurricane Maria put a damper on our holiday season, this year, everyone is doubly festive! Holiday lights are everywhere, and everyone is getting in gear for Christmas and New Years.
Food is a huge part of the local holiday celebration, so make sure to try some traditional holiday dishes like lechon, morcillas, pasteles, tembleque, and coquito, among other favorites. Don't forget about the music and dance … we can't have a holiday without them! Shopping is always in season, with many handmade local artisans selling interesting and unusual crafts.
If you just want to chill out, relax, and not think about the holidays, our weather is great this time of year. You can beach all day, every day! Puerto Rico truly has something for everyone!
While there is always something fun happening somewhere in Puerto Rico, there are a few special events each month that deserve a mention. Here are some highlights for December 2018.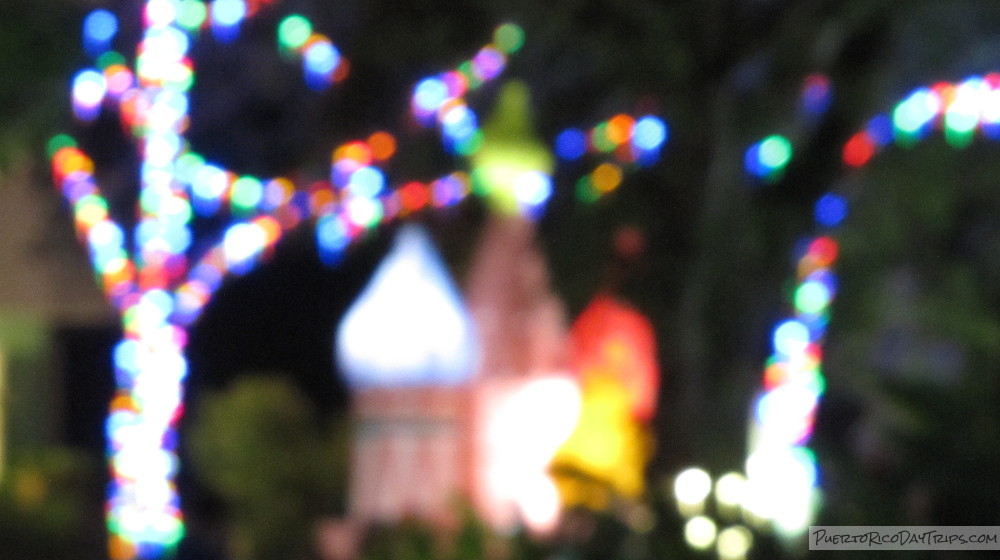 throughout December: Lighting of Holiday Decorations
Most towns decorate their town plaza and town hall for the holidays. They have "lighting" celebrations that usually include music, dancing, food kiosks, and other entertainment. Check our event calendar for the dates for various towns across the island.
December 1 to January 7: La Feria – The Park
The largest amusement park in the Caribbean takes place in the parking lot of the Hiram Birthorn Stadium in San Juan every year around Christmas. Complete with typical carnival rides, games of chance, musical entertainment, and usually a circus, La Feria – The Park is fun for the whole family.https://www.facebook.com/laferiathepark/
December 2, 8, 9, 15 & 16: Voy Tureseando de Parranda
Parades, music, and fun for all in various towns across the island. There will be traditional seasonal carols and other fun for the whole family. More info on the Instituto de Cultura Puertorriqueña Facebook page.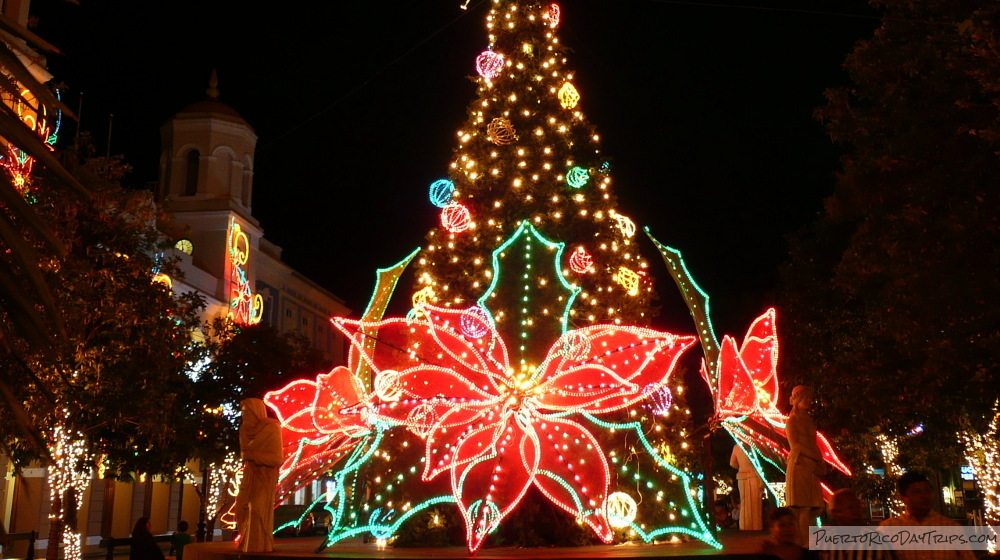 December 6: Saborea Puerto Rico Winter Party
A Festive food festival, enjoy dishes prepared by local chefs, drinks, and live and DJ music. The party is at the San Juan Marriott Stellaris Resort and Casino in Condado/San JUan. More info can be found on their Facebook page.
December 7 to 9: Festival de Platos Tipicos
This food festival takes place in the Luquillo Town Plaza, and features typical food of the island and of our holiday season, artisans, live music, and other fun stuff. From 7pm on Friday, 3:30pm on Saturday, and 1pm on Sunday.
December 7 to January 6: Navitown
Bahia Urbana is transformed into a seasonal fantasy park with music, decorations, light,s and fun that children of all ages will enjoy. NaviTown is at Bahía Urbana Pier 8 in Old San Juan. Tuesday to Friday from 6pm to 11pm. Saturday and Sunday from 3pm to 11pm. Entrance fee of $3.59 plus tax. Rides additional cost. More info on the NaviTown Facebook page.
December 8: Christmas Boat Parade
Every year, this boat parade lights up the San Juan Bay. Boat owners go all out and decorate their boats with lights for this floating parade. Find a spot along the water front in Bahia Urbana in Old San Juan or Pan Am Pier, and enjoy the lights and the music of the holiday season. 6pm-8pm.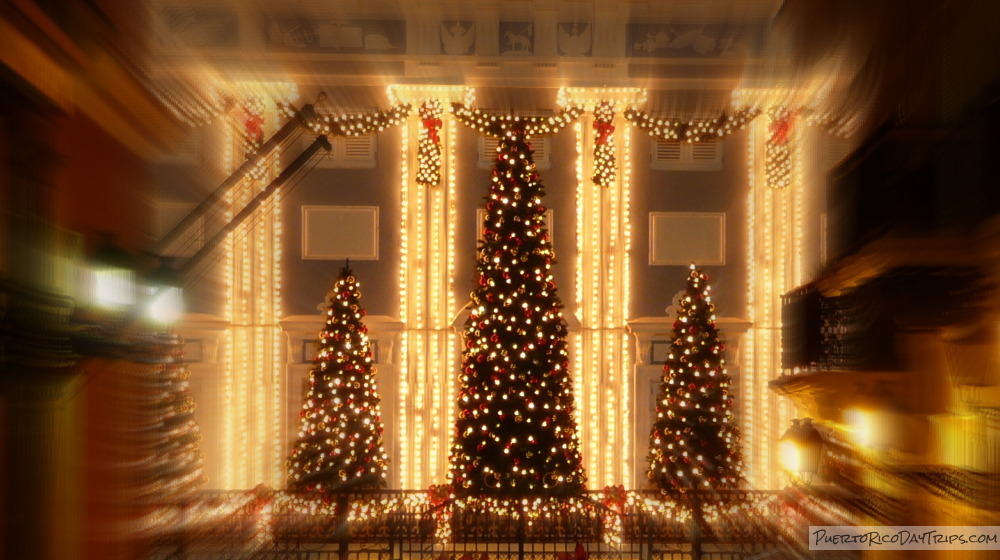 December 8 & 9: Christmas Bazaar / 3er Bazar Navideño en Ballaja
The Ballaja invites you to join them for their Christmas Bazaar, featuring local artisans just in time for holiday shopping. Artisans will be on hand to demonstrate their crafts, and will have products available for purchase, along with food, drinks and music! Everything you need to get into the holiday spirit! Open 12noon to 7pm. More info on their Facebook page.
December 28: Hatillo Masks Festival
The Hatillo Masks Festival remembers the Holy Innocents. There is a big parade, and people in costume on foot and on horseback. Expect TONS of people, food kiosks, music, and lots of traffic. More info on their Facebook page.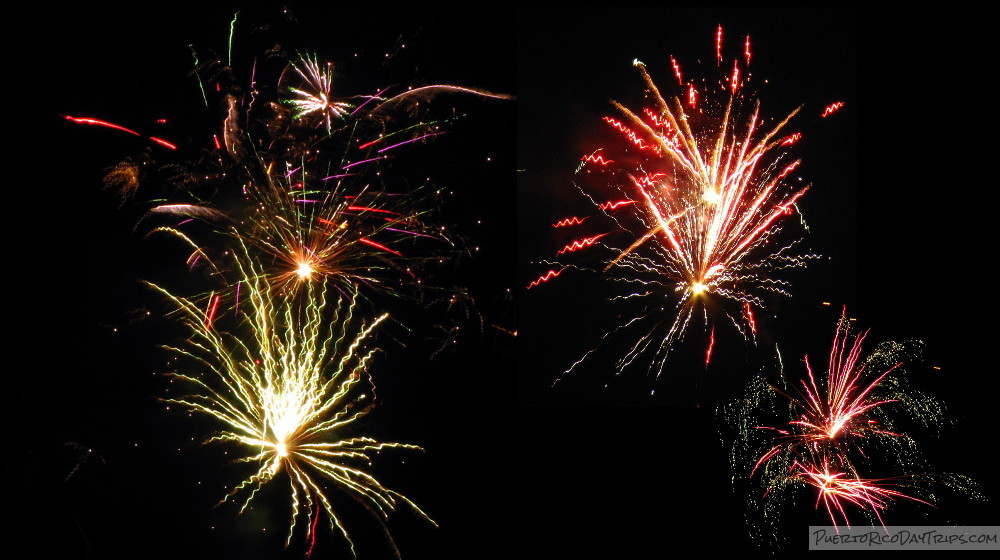 December 31: New Year's Eve Celebrations
Hotels and resorts across the island have New Year's Eve parties (buffet or sit-down meal, open bar, live music, toast at midnight), typically with advance reservations required. Many of the resorts shoot off fireworks at midnight. We usually toast the New Year, sitting on our deck in our jammies, while watching the fireworks along the coast from San Juan to Río Grande.
Other Events
This is just a small subset of activities occurring this month. As always, be sure to check our events calendar, Facebook page, or Twitter feed for other events happening this month and throughout the year all across the island.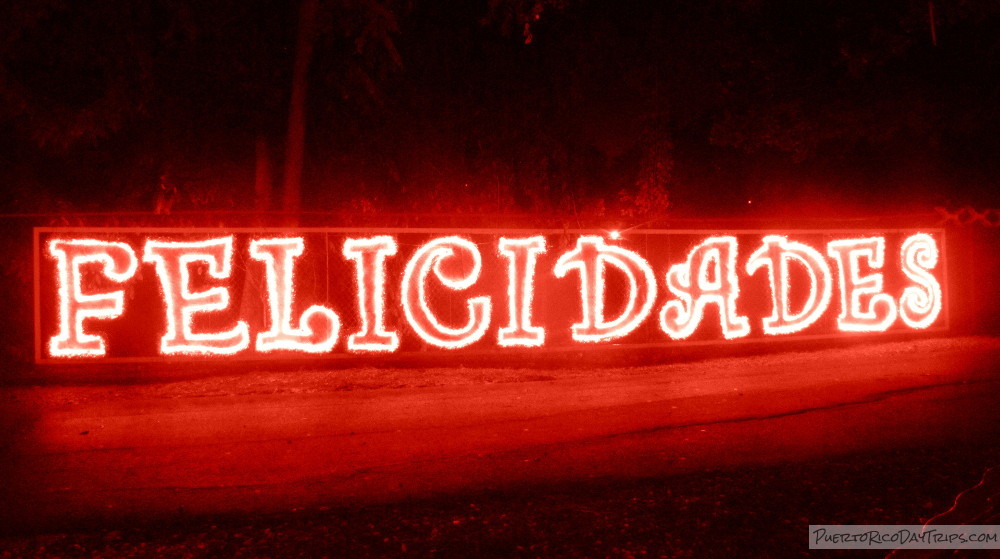 PuertoRicoDayTrips.com assumes no responsibility regarding your safety when participating in the activities described in this article. Please use common sense! If your mother or that little voice in your head tells you that you are about to do something stupid … then don't do it!