Don Q Rum Tour in Ponce
If you enjoy rum like we do, you should know that Puerto Rico is full of rum distilleries and rum tours. One of the newer rum tours available provides the opportunity to explore the oldest Puerto Rican rum, Don Q! Find out why rums produced by Don Q are the best selling rums in Puerto Rico. While the tour is not of the actual distillery, they have created an interesting tour, which takes you from the beginning of the Serrallés story to the newest Don Q rum offerings. And it is a mixology tour, so you get to make (and drink) a few delicious drinks.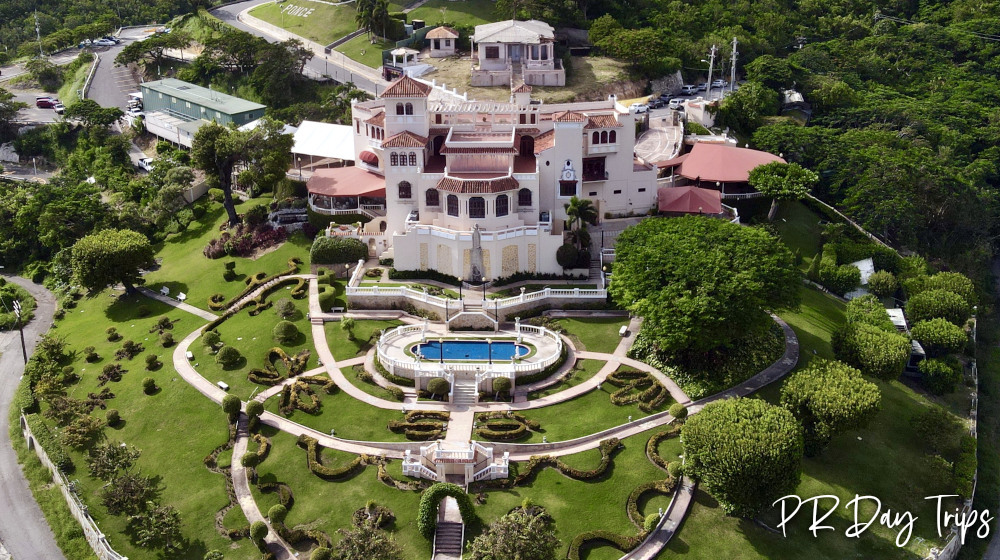 The home of Don Q rum is in Ponce, on the south coast of Puerto Rico. They have developed the rum tour inside the Museo Castillo Serrallés (the Serrallés family mansion). So it is an added bonus that you get to see some of the home and gardens on this tour.
You are greeted by your tour guide, and the rum starts flowing right away with a welcome drink at the bar. The tour is a combination of live presentations, videos, photos and displays, and hands on activities. You learn the history of the Serrallés family, who moved from Spain to Ponce in order to open a sugar plantation and processing facility. They started their rum production in 1865, and have been making delicious rum ever since! They even have the original copper still they used on display inside the house.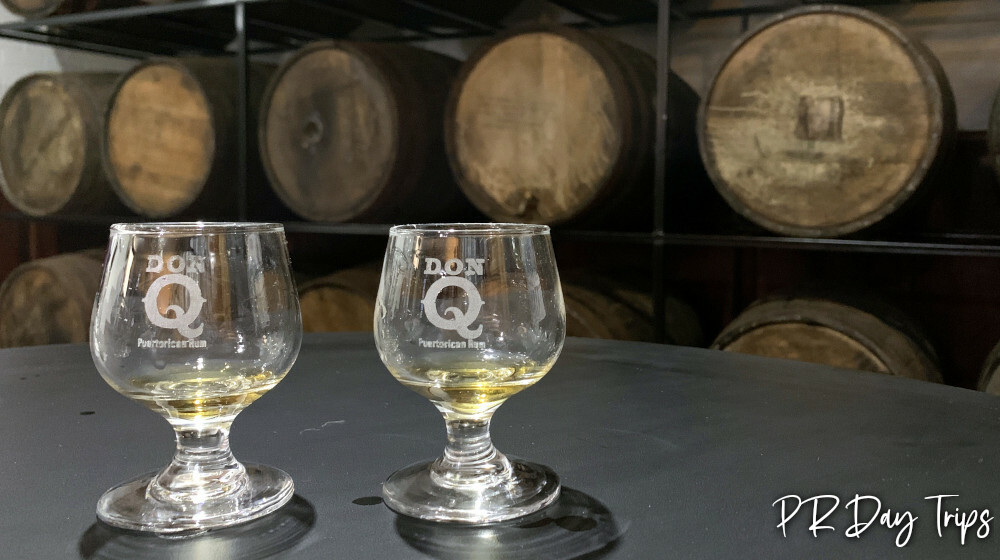 On the tour, you learn about the sugar plantation, processing, and how sugar (and other a few additional items) is converted into rum. They had a nice display/discussion about the whole hacienda, plantation, factory, and the the distillation, aging, and blending processes. We had a taste test of a 7-year aged rum straight from the barrel (and you learn how and why high proof rum is diluted to the typical 40% alcohol by volume). There was a presentation on all of the Don Q products.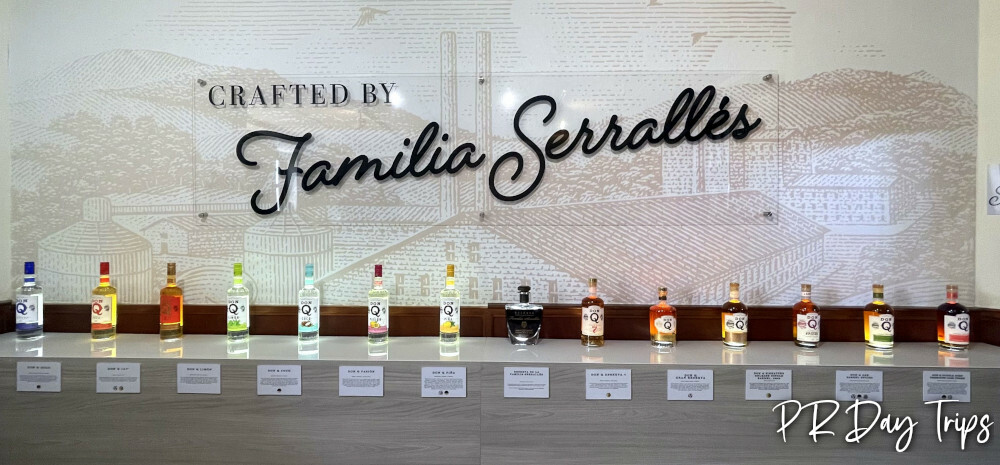 After all that learning, it was finally time to go to the mixology room, where our guide walked us through how to make two drinks. The first was an Old Fashioned, made with Don Q Reserva 7. That was a nice sipping drink. As you sipped on that, you made a Piña Colada, using Don Q Gold rum. That was delicious, too!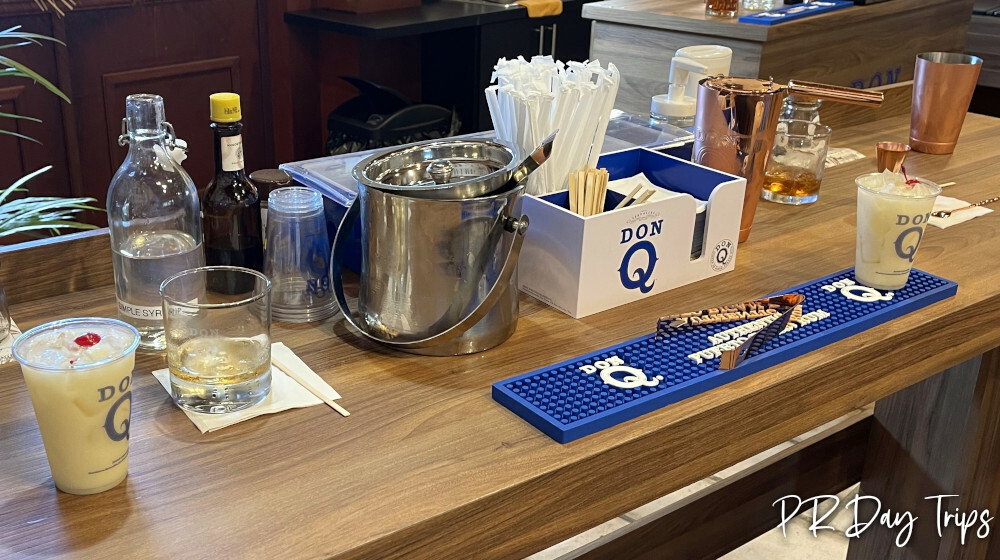 After our drinks, we checked out the (optional) virtual reality "Making of Rum" game. As it turns out, we are really bad at virtual reality games but that just added to the fun.
At the conclusion of the tour, we were free to walk around the house gardens and take photos. It is a beautiful place. If you have never been on the house tour before, I recommend you do that while you are there, because you see more of the house. In addition, there is a separate Japanese garden, a butterfly sanctuary, and the emblematic Cruceta del Vigía (the giant cross lookout), that offers a great view of Ponce.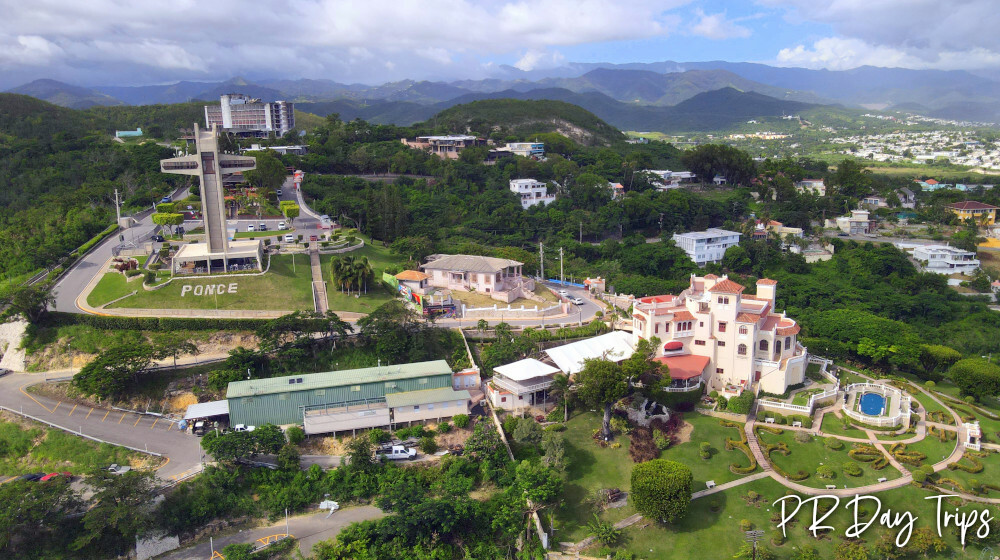 Details
The cost of the mixology tour was $60 per person when we went, but that is subject to change.
The mixology tours are offered Thursday through Monday at 10:30am and 3:30pm in Spanish, and 1:00pm in English. There is a limit of 15 people per session.
The tour lasts about 90 minutes. Plan to arrive 15 minutes before your scheduled tour, and allow some additional time check out the gardens afterward.
You can call Museo Castillo Serrallés at 787-259-1774 for more information.
You can visit the Don Q website for more information or to book a tour.
Parking is roadside, in front of the museum on both sides of the street.
Click on a placename below to view the location on Google Maps ...
PuertoRicoDayTrips.com assumes no responsibility regarding your safety when participating in the activities described in this article. Please use common sense! If your mother or that little voice in your head tells you that you are about to do something stupid … then don't do it!