Visit Beautiful Isla Cardona
3/21- The Coast Guard has closed the lighthouse…it is severely damaged and they are afraid it will fall and hurt someone. They request no one goes inside.
Another company now offers trips to Isla Cardona! Check out Poseidon Marine Adventures.
While I love the main island of Puerto Rico, sometimes just a short boat ride brings you to some of the prettiest little out-islands. Isla Cardona is just an 10-minute boat ride off of Ponce, but it offers a beautiful beach, nice snorkeling, some trails to explore, and a lighthouse. Unless you have your own boat or jetski, the water taxi trip offered by Waterland Adventures is your best way to get there.
Isla Cardona is a tiny island located just over one mile south of La Guancha in Ponce (on the south coast). This dry island offers visitors a few diversions besides a beautiful white sand beach. There are trails for exploring, a lighthouse, and beautiful coral reefs right off shore for snorkeling. The island is administered by the Puerto Rico Department of Natural Resources (DRNA).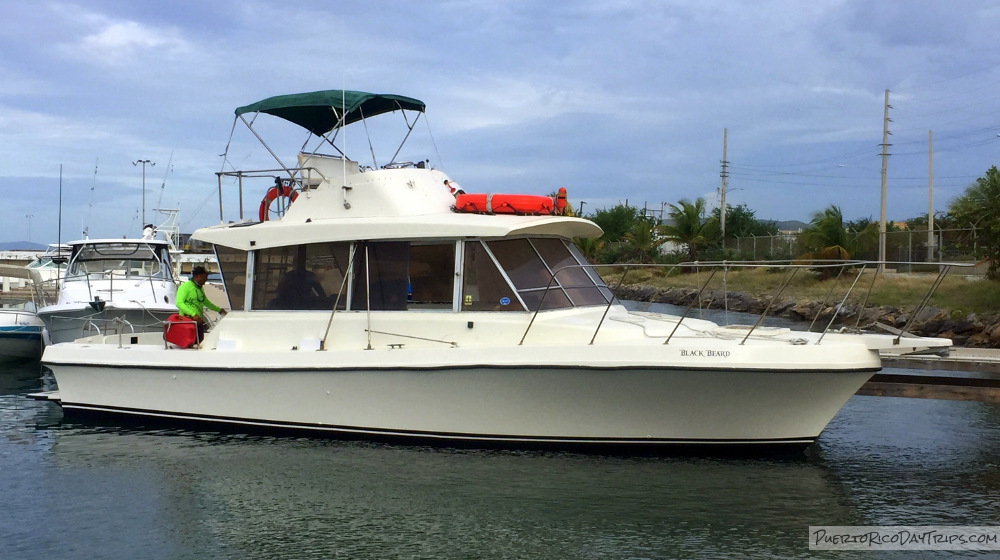 Our Trip
We met the Waterland Adventures boat at 8am on the far west side of La Guancha boardwalk. They take a maximum of 20 people on their boat, so there's plenty of room for everyone. The boat has benches under a covered roof, to keep the sun off, but that is really a non-issue as the ride to this island takes less than 10 minutes.
Once you get to Isla Cardona, there is no dock, so they anchor just a few feet off-shore, and you have to jump in the water (waist-deep) and walk up to the beach. They also ask that you participate in a "bucket brigade" — a line of people standing in a line from the boat to the beach — to help pass everyone's stuff for the day from boat to the beach. It all worked well, everyone helped, and our stuff stayed dry.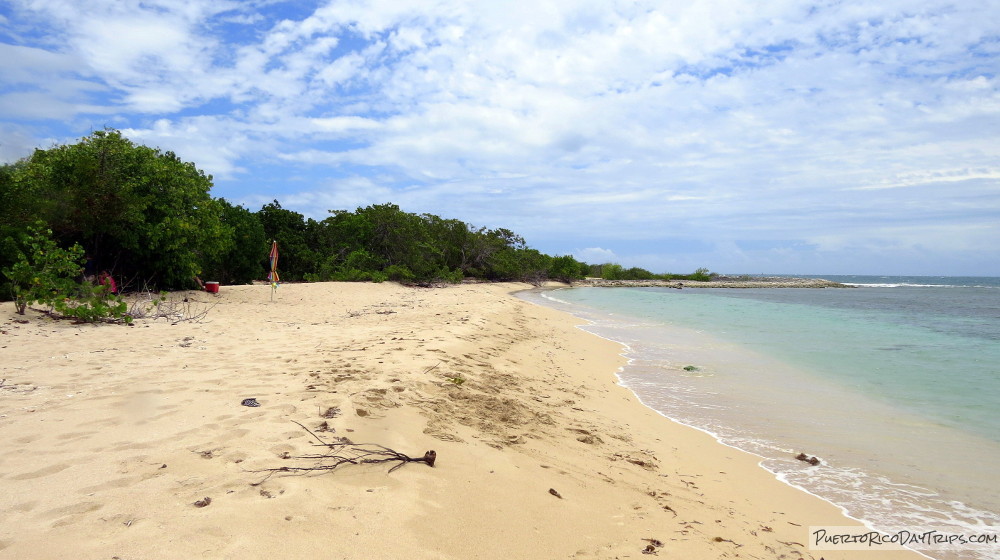 You can rent umbrellas or chairs from them for an additional costs, or you bring your own stuff. Either way, you can set up anywhere you like.
We brought our own gear, so we set ourselves up on a lone stretch of beach at the coral fringed cove. We did a little exploring of the island, found the lighthouse trail, and checked out the lighthouse. We saw where they go snorkeling (outside the outer reef), and then back inside in the cove. The crew gave a brief educational talk about the coral reef, what you would see, and how to protect it.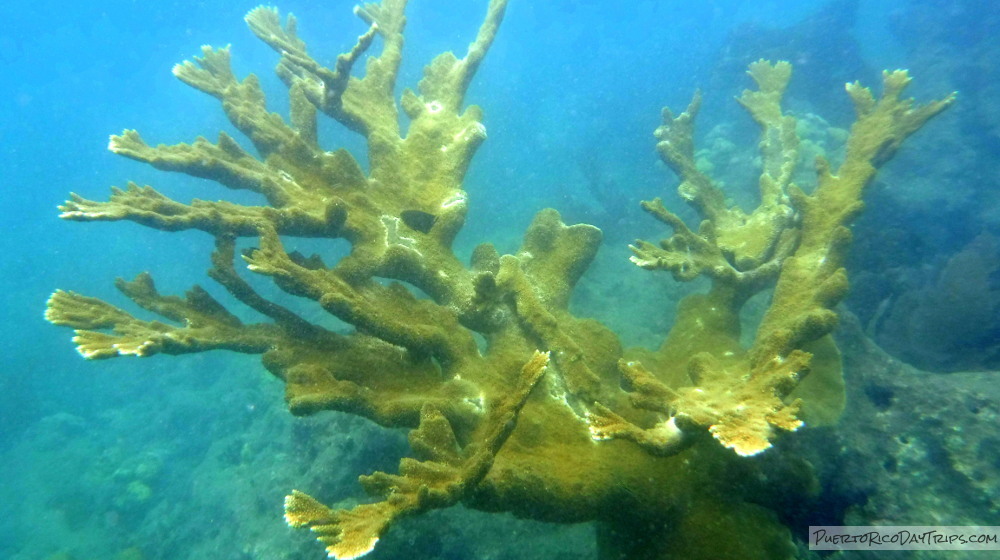 As experienced SCUBA divers, we felt comfortable going out to snorkel on our own. The snorkeling was nice. There were some beautiful fans, coral, and some different varieties of fish.
The outer reef is deep. The waves were a bit rough and visibility wasn't the greatest due to a coming storm, but it was still pretty good. If you don't own snorkel gear, they rent snorkel stuff for just a few bucks more.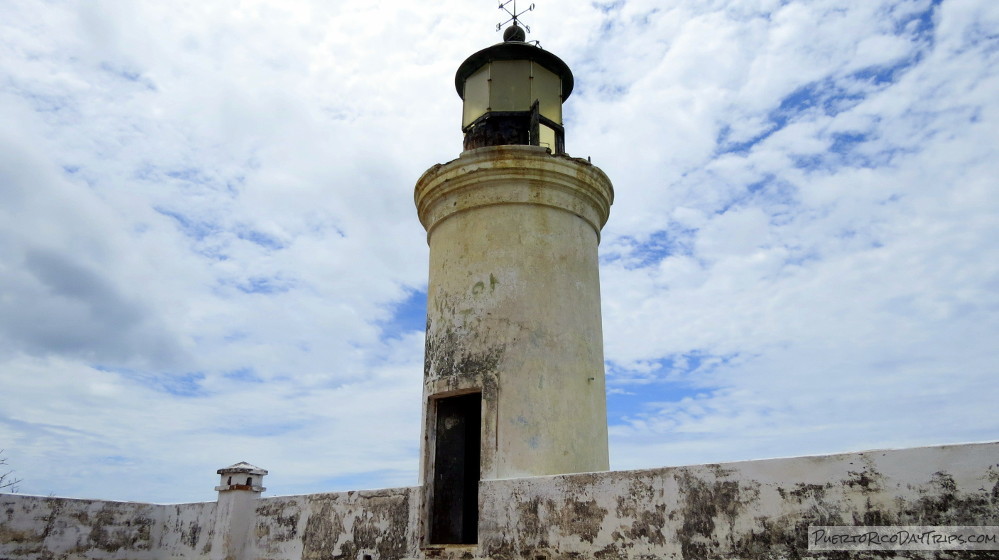 The crew gives information about the lighthouse. This 1889 Spanish-designed lighthouse is still in operation, and it is listed in the US National Register of Historic Places. You can get some decent photos of and around the lighthouse.
Later in the day, we had our picnic lunch, and just enjoyed the sun, beach, and water. There are no facilties on the island. The island is open to anyone, so as the day progressed, lots of people with jet skis and boats came to enjoy the island. It wasn't crowded-feeling, but I bet that it does become crowded on summer weekends. We all decided we should depart the island a little earlier than scheduled to avoid the coming storm. It was a really enjoyable day. And they posted some photos of our day on their Facebook page!
I have to give props to the crew for going around the island and picking up the trash that was left behind by the other visitors. They made a big difference to help the environment and to make our surroundings prettier. They say their trip is educational and environmentally focused, and they showed that it is more than just a marketing pitch.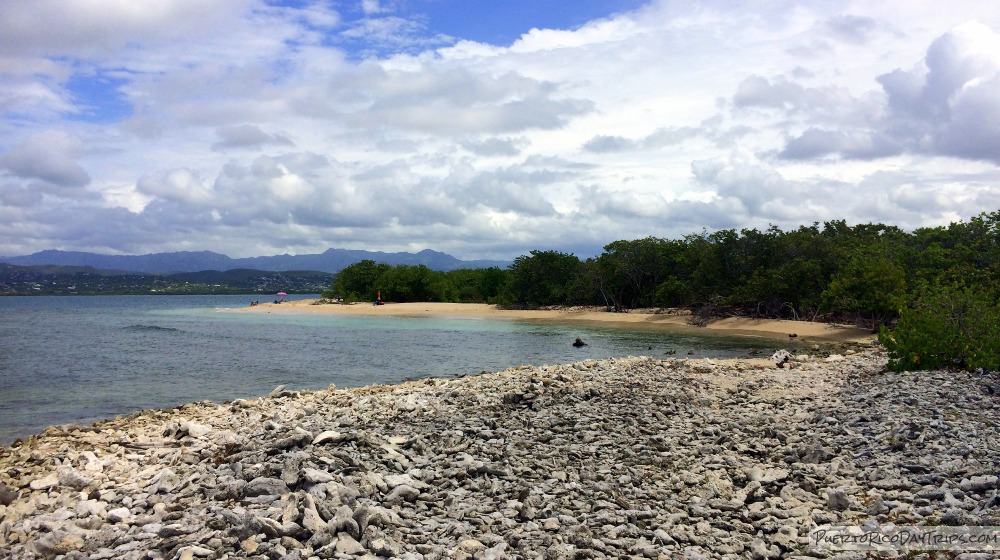 Details
Waterland Adventures offers different packages. Their water taxi is per person price- includes only transportation to/from Isla Cardona (you can bring a cooler and other things (chairs and umbrella) . They have beach chairs and beach umbrellas for rent. Check their website for current prices. DRNA fee additional to the price. They also have a charter all inclusive trip. for 1-6 people. You can book online at their web page
Waterland Adventures has generally 2 trips scheduled daily both in am, each for 6 hrs. But I think they need a minimum of 6 people. Their boat holds a maximum of 20 people.You need to be at the dock a little early to check in. The boat leaves at 8:30-9:30am, and picks up at 3:30pm. 9:30-10:30am trip picks you up at 4:40pm. .
The island has no facilities, so you need to bring everything you need for the day — sunscreen, hat, food/water, towel, camera, etc. They allow you to bring whatever you want — BBQ, chairs, etc. Just make sure you bring all your own trash back on boat with you when you leave. Bring decent shoes if you want to explore the island. Most of it is sandy, but here are some trails, and sharp corals.
You can call Waterland Adventures at 787-556-1568 or 787-432-9882, or send them an email to waterlandadventure@gmail.com for more information or to make a reservation.
You can visit their Facebook page for more information./p>
To get there, take exit 104A from Route 52, then follow Route 12 south. You'll have to drive through an industrial/port area … just follow the road to the parking area, where there is plenty of free parking. Waterland Adventures departs from La Guancha public boat ramp.
Allow at least 90 minutes drive to La Guancha from the San Juan area.
Click on a placename below to view the location on Google Maps ...
PuertoRicoDayTrips.com assumes no responsibility regarding your safety when participating in the activities described in this article. Please use common sense! If your mother or that little voice in your head tells you that you are about to do something stupid … then don't do it!