Stop in Palmer Before or After Visiting El Yunque
El Yunque National Forest is the most visited attraction in Puerto Rico, by locals and tourists alike. But there is another little gem that most people buzz right past on their way to the rain forest … the sector of Río Grande known as Palmer. If you've ever driven up Road 191 into El Yunque, you've driven through Palmer, and you probably didn't even notice. More local businesses are opening up in the area, catering to day-trippers into El Yunque, making Palmer a great place to stop for souvenirs, a bite to eat, or information on the forest.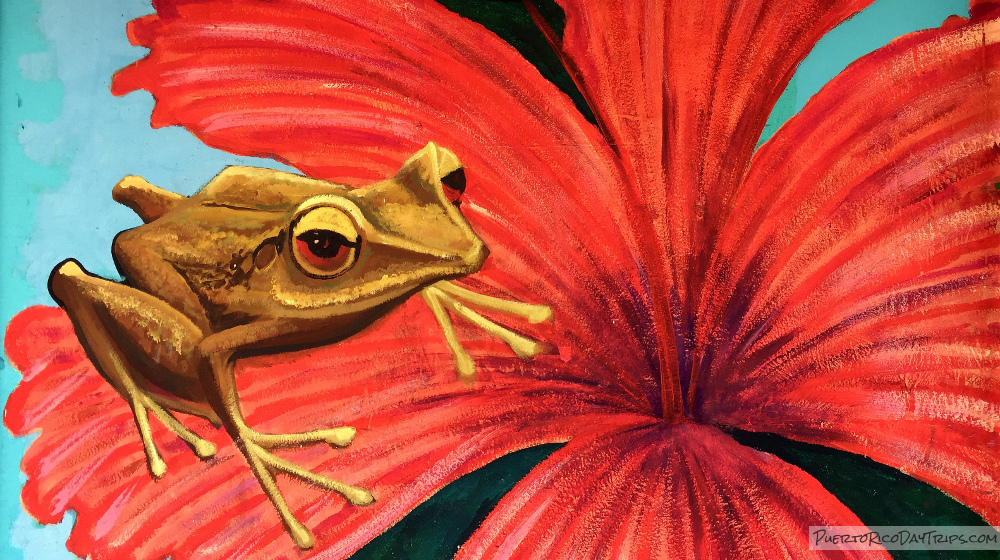 Palmer: Portal del Yunque
The sector of Palmer is bounded by Route 3 (on the north side) and Road 955 (on the south side) in the town of Río Grande. It's a small, local area with some restaurants, souvenir shops, a US post office, a church, and the new US Forest Service information center. There is a little bit of on-street parking, and a couple gravel parking lots. But nothing is more than about a 10-minute walk from wherever you might park, so park where you can.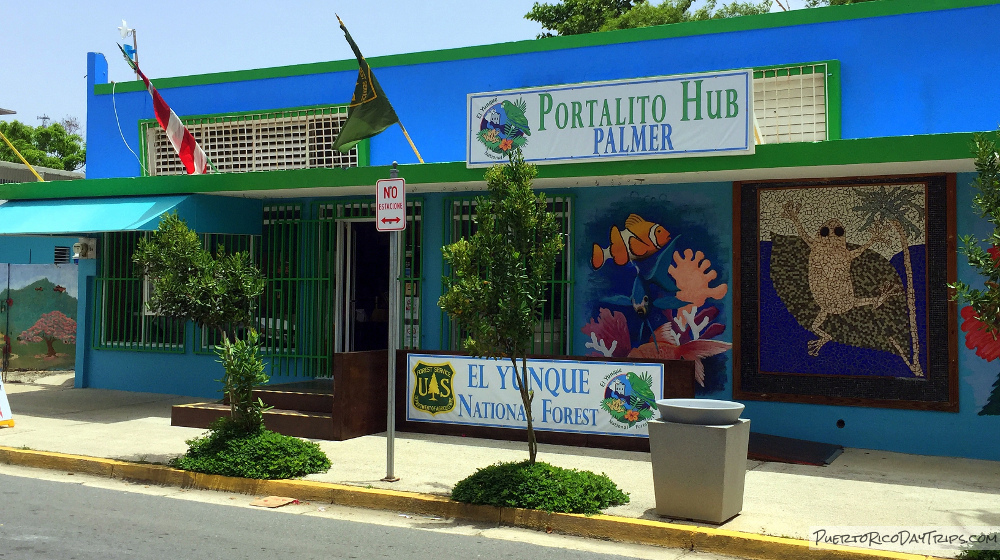 US Forest Service Portalito HUB
Following hurricanes IRMA and MARIA in September of 2017, and due to the damage they caused to the main El Portal Visitor Center inside El Yunque, the US Forest Service has opened El Portalito HUB: Palmer on Road 955, just a short distance from the US Post Office. This is a great spot to stop for information to help plan your visit on your way to El Yunque National Forest.
They have information on the damage caused to the forest by the storms, and the progress that has been made toward getting the forest reopened. They also have a gift shop, introductory film about El Yunque, and meeting/presentation space that can be used by the local community. They have an on-going schedule of presentations and workshops (both in Spanish and English) that are of interest to tourists and the local community.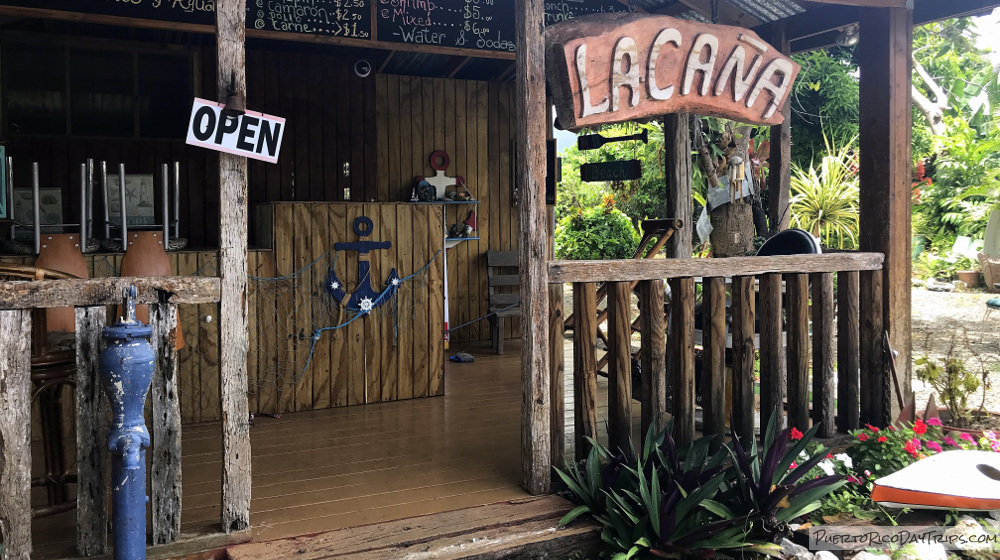 Food, Drinks, Snacks
Hiking in the forest is sure to make you hungry and thirsty. Stop in for sandwiches to go, sit down for a burger, or grab a smoothie or other drink. The Puertorrican Bakery has breakfast, sandwiches, and other goodies. Mi Vida Café has burgers, sandwiches, drinks, and coffee. Peccas Helado Artesanal has small-batch, home-made ice cream, in flavors you won't find anywhere else. Piña Loka is a food truck that has piña coladas, açai bowls, smoothies, and frappés. Lluvia Deli Bar has breakfast and lunch menus, plus pizza, smoothies, and coffee. Degree 18 Juice Bar has a vegan menu with sandwiches, smoothies, açai and fruit bowls, juices, and a craft beer selection. La Caña has limbers and ice cream.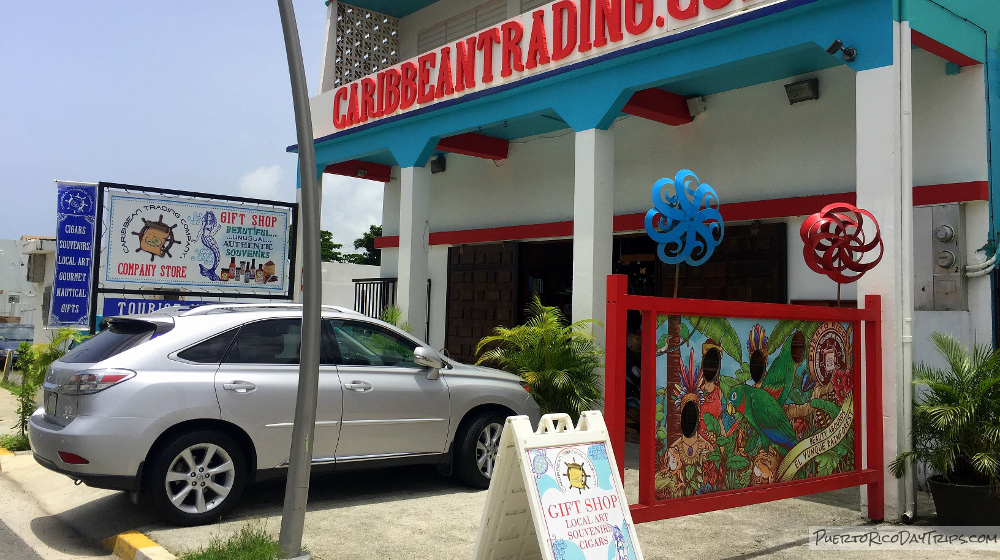 Shopping
If you want to do a little souvenir shopping, pay a visit to Caribbean Trading Company or El Portalito HUB. You'll be able to find T-shirts, hot sauces, local art and crafts, select local rums, jewelry, books, and lots of other stuff.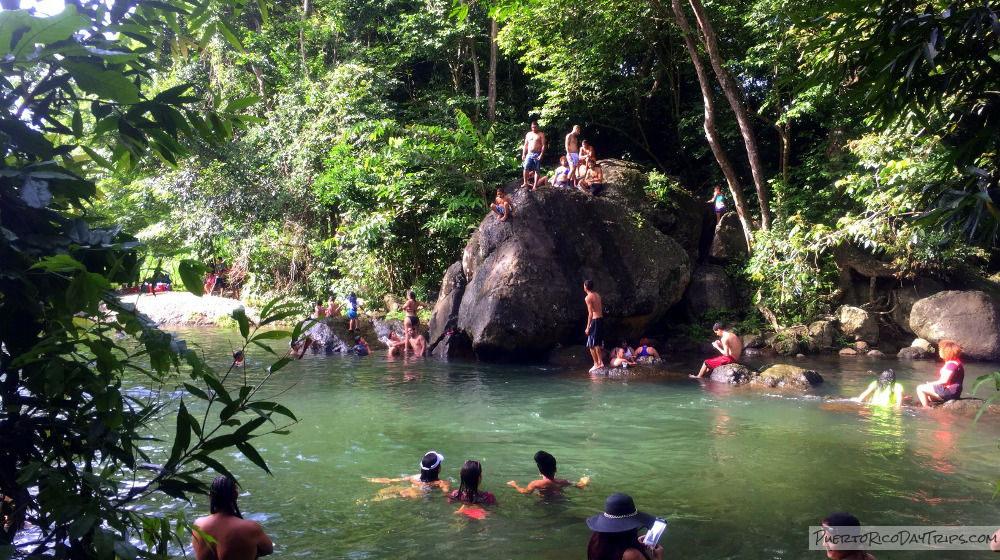 Diversions
If you're looking for some other things to do besides hiking in El Yunque National Forest, there are some other nearby options. Though not in the sector of Palmer itself, just a short drive up Road 191 you'll find two zipline companies (Rainforest Zipline Park and Junglequí Zipline Park), and access to the Mameyes River which is a very popular spot for swimming and BBQ for "the locals".
Details
To get to Palmer from the San Juan area, take Route 66 east until it ends on Route 3 in Río Grande. Continue east on Route 3, and follow signs for El Yunque National Forest and Road 191.
It takes about 45-60 minutes to drive to Palmer from the San Juan area.
We are in the process of updating the maps we use on our web site. While we're working on that, you can click on the GPS coordinates below to view the location on Google Maps ...
PuertoRicoDayTrips.com assumes no responsibility regarding your safety when participating in the activities described in this article. Please use common sense! If your mother or that little voice in your head tells you that you are about to do something stupid … then don't do it!