River Fun at La Represa and Salto la Cabra in San Germán
San Germán is a lovely town. There are lots of historic buildings, beautiful mountains and great waterfalls along the Río Cain. We have already checked out some waterfalls upriver, so this time we visited the lower falls, called Salto la Cabra, and La Represa. These spots have relatively easy access, and we had the place to ourselves.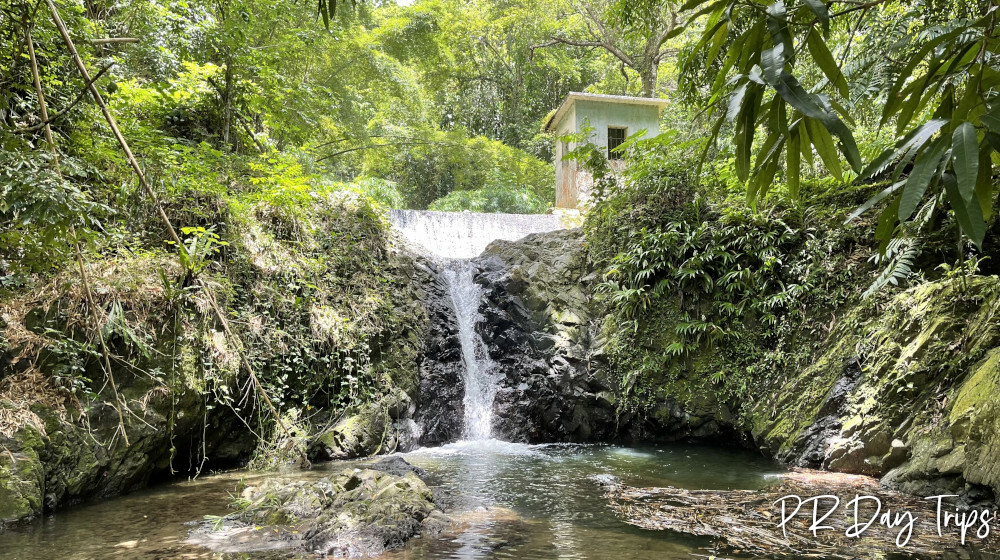 La Represa
From Route 2 in San Germán, turn onto Route 361. Follow Route 361 to KM 5 or so, turn right on Camino Los Madera, and look for the cleared flattened parking area on right side (river side) of road. Park there. Then find the small. steep path from the parking area that leads down to the river. Once you get to the river, walk upstream for just under 10 minutes until you see the La Represa.
You will need to get wet, and scramble over some rocks along the way, but the river is knee-deep at most.. A represa is a dam, usually constructed by the water company, so y ou will see the little water company machine house, the dam with water flowing over it, and then a waterfall below that. It is quite pretty. There is just a little pool below it, so you can't swim or anything, but The surrounding area is very lush, green, and cooling – perfect for a hot day.
If you are up for a river adventure, I hear there are a few other waterfalls above this one. The do look pretty, but it would not be an easy trek.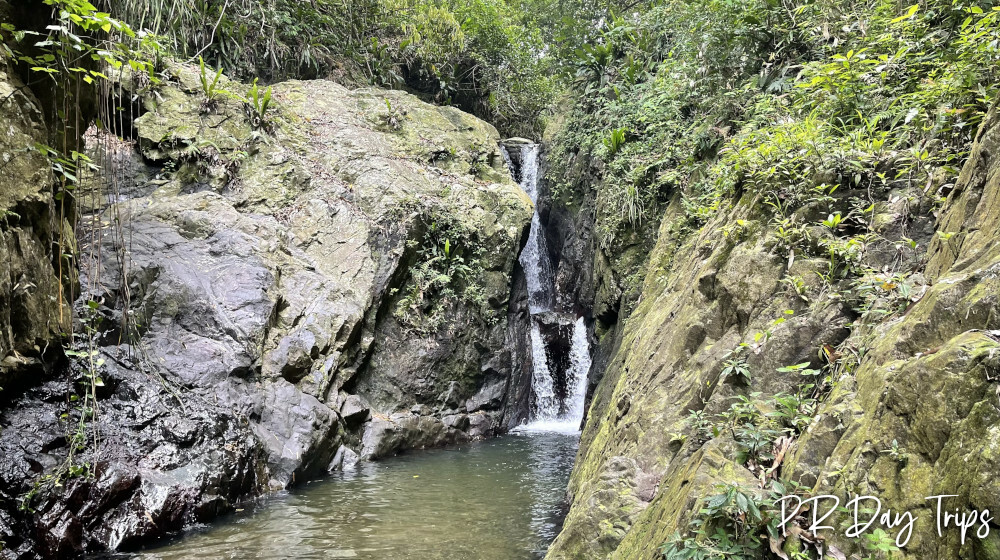 Salto la Cabra
If you were to continue upriver from La Represa, will eventually find Salto la Cabra, but it is almost impossible to get there via the river (unless you have ropes). So once you are done exploring the La Represa area, go back to the car, and continue up the road and then turn right onto a little road. When you make the turn, it looks like you are entering the Familia Ramirez's driveway, but the road you want is just to the left side or their driveway. Follow this road down just a tiny bit to the bridge and park there. We parked on the far side of the bridge, and that is where the trail is located. You will hear the La Cabra Waterfall as soon as you get out of your car!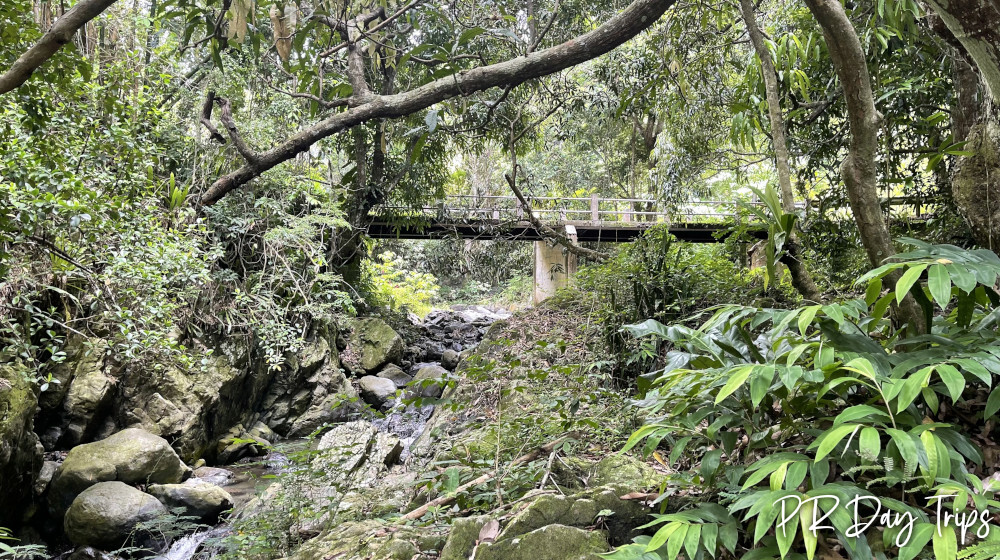 Follow the trail as it descends by the bridge, and down on the left side of the river until you get to the bottom of the falls. The trail is thin and you are on the edge of the waterfall, so watch your footing! The waterfall is really very pretty! It looks to be at least 30 feet high. The pool at the bottom of the falls is not deep, but it is cool and you can sit and enjoy your time there.
We have been to other falls in San Germán — Charco Pilon and Charco Igelsi, which are also in Río Cain — and they are beautiful, Oddly enough, I guess these two waterfalls are rarely visited, so the neighbors that live right next to these falls, really assumed I wanted o go to the Pilon/Igelsi waterfalls! Honestly, those waterfalls are wonderful areas, but these are so much quicker to get to! The are really worth the trip!
Details
As with all rivers and waterfalls, visit these areas during daylight hours.
Make sure you are wearing appropriate clothing for river-trekking: long pants to protect from scrapes, and closed-toe shoes.
The trail to La Represa is a little tricky, as you are walking in the river. You need to be nimble for that. The trail to La Cabra is easier, but still not for everyone.
Click on a placename below to view the location on Google Maps ...
PuertoRicoDayTrips.com assumes no responsibility regarding your safety when participating in the activities described in this article. Please use common sense! If your mother or that little voice in your head tells you that you are about to do something stupid … then don't do it!